WordPress is the most popular system for hosting and building websites. It is home to nearly half of all internet sites. With that, it's naturally a prime target for threat actors looking to exploit any vulnerability they can.
Whether you're thinking of creating a WordPress site or have one already, this article will give you a few things to consider security-wise.
Setting a strong password
The admin password is the first line of defense for your site. Setting a simple and easy-to-remember password is more convenient, but it also opens the door for brute-force attacks.
That's why you should use strong passwords for your WordPress sites and update them regularly. A password manager tool can significantly help with this, as it can generate strong passwords and store them securely where only you can access them.
Updating WordPress and plug-ins
Each new version of WordPress comes with security improvements and bug fixes. Running an outdated version of WordPress leaves your site vulnerable to hackers. By installing the latest version, your site will be protected with the latest security features and fixes. Regularly check for updates, as threat actors constantly find new ways to do damage.
Like WordPress itself, plugin creators push out updates to address security issues with their products. Outdated plugins are a common cause of WordPress hacking incidents.
Regular back-ups
There are many things that can lead to you losing your data and your website crashing. By having a backup of your data, you can revert to the older version and figure out where the problem originated.
Back-ups are crucial in many events where your site may crash or lose data, such as:
Human error
Hacking incident
Server failure, etc.
There are several ways to back up your site:
Manual backup: Requires technical know-how and takes longer to complete than other options. It may also lead to issues that are difficult to troubleshoot.
Backup using a plugin: The easiest and most convenient way to perform backups. However, it may leave the door open for security vulnerabilities.
Web-host provided backup: Most hosting packages include site backups. The backups are usually done automatically, and you have little oversight as to when and where they're stored.
Change the login URL
By default, the login URL for all WordPress sites is yoursitename.com/wp-login.php or /wp-admin.php.
By installing a plugin, you can change the login URL into whatever you like. Hackers will then find it almost impossible to figure out how to get to your login screen, let alone gain access to your site.
Enable SSL
An SSL (Secure Sockets Layer) encrypts the data transfer between your site and its users. Encrypted data makes it way more difficult for hackers to intercept any communication on your site.
When you enable SSL, your site will start using HTTPS (Hypertext Transfer Protocol Secure) instead of HTTP. Users will also see a padlock next to your site domain, letting them know that the site uses encryption.
Many web-hosting services offer a free SSL certificate. If not, you can buy one separately from a different source.
Login-attempt limit
Setting a limit on how many times users are allowed to enter the wrong username/password combination is a great way to bolster security. Unlimited attempts make it significantly easier for brute-force attacks to be effective. You can set a login-attempt limit through a WordPress plugin.
Conclusion
With the popularity of WordPress, it's no wonder hackers are determined to find vulnerabilities. As a site owner, you have to consider the security of your site and implement measures to prevent security-related incidents.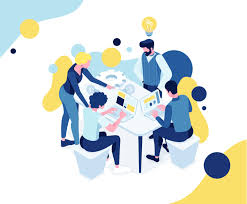 Latest posts by LT Digital Team (Content & Marketing)
(see all)