When it comes to running a business, few things are as important as ensuring its constant prosperity. In a modern capitalistic system, private enterprises either grow and thrive or start to stagnate, often leading to sudden takeovers by competitors or worse, to bankruptcy and inevitable dissolution. To avoid such fate, businesses use many methods to attract potential customers, including digital marketing practices like SEO.
Search Engine Optimization, or SEO for short, focuses on improving the quantity and quality of traffic to websites from search engines such as Google, Yahoo, or Bing. As Internet's usage around the world is continuously rising, potential clients require easy ways of finding businesses that offer the desired solutions. Any website will receive more visitors from a search engine when it ranks higher on the Search Engine Results Page. To improve the rankings, you need to know how search engine algorithms work, what keywords people type into the SE, and what are their reasons for doing so.
Incidentally, the last area, keyword research, is also the one where a significant number of mistakes are made by the users.
What Is Keyword Research?
In short, keyword research is a search engine optimization practice focusing on identifying search terms entered by the users into search engines (SE). Once such keywords are found, a common SEO strategy is to optimize websites by including them in the content to boost rankings. In keyword research, we can distinguish two specific types of them: short-tail keywords and long-tail keywords.
It is also worth noting that thorough keyword research can have applications beyond SEO and pay-per-click marketing. For example, it can be used in email marketing (albeit with a different angle), regardless of whether you are utilizing software solutions like Weave or developing a strategy from scratch.
Now that the definition is somewhat cleared up, we should focus on what mistakes plague it:
Stop Focusing On The Wrong Keywords
One of the most common keyword research mistakes people make is that they don't concentrate on the relevant keywords. Let's for a moment assume that you're trying to increase web traffic to a clothing store. In the case of hand garments, your SEO agency shouldn't optimize the website using primarily "gauntlets" or "mittens", as these terms are highly specific and aren't as widely used. What you should focus on is "gloves" as this keyword has a higher search volume.
It doesn't mean that the previously mentioned ones are to be ignored, as you might discover that they aren't as competitive, but the search volume plays a crucial role in how profitable a keyword can be. A similar situation applies no matter whether you run a pet food store, media buying agency, or a local bakery.
Another important thing to look out for is the difference between British English and American English. Optimizing websites for an American client requires you to use American spelling and vice versa in the case of a British company. It may sound insignificant, but a quick search using a data analysis tool such as Google Analytics often shows a vast difference in search volume.
You Shouldn't Ignore Long-Tail Keywords
The initial keyword research often focuses on popularity, and as such many people end up ignoring long-tail keywords. They simply don't think it makes sense to focus on them as they would barely bring any website traffic. The reason why long-tail keywords are often disregarded is that they don't have really high search volumes. However, you can be almost certain that the relevant keywords with the highest volume are already overused by giant companies.
To illustrate the point, let's assume you own a computer store and you want to optimize it for notebooks. If you're using only short-tail keywords, such as "buy laptop", you have no chance of being placed highly in search results. Instead, you should use long-tail keywords such as "buy a gaming laptop with RTX 3080 under $5000". Not only will you attract more dedicated visitors, but your rankings will also be higher than those of your competitors.
Try To Not Misunderstand The Search Intent
Search intent is a term used to describe the reason behind a search. If a person searches for "blue Hawaiian shirts" then it's pretty obvious that this person is interested in purchasing a new shirt. In other cases, the user may be more engaged and interested in reading up on a topic that will also include words such as "differences" or "materials" to narrow down their search results. In those cases, the search intent is more informational.
Broadly speaking, the search intent can be divided into four dominant groups:
Informational: when the user is trying to find out more about a product or service.
Transactional: when the user is interested in purchasing a product or service.
Navigational: when the user searches for something highly specific e.g. a brand name.
Commercial investigation: when the user has already decided on a product or service and continues to look for specific information on it, e.g. the nearest takeout food place.
Misinterpreting the intent behind the search and the target keywords can lower the search engine rankings and thus decrease the traffic coming to the website.
Don't Fixate On Only One Keyword
Another common mistake made by beginners and professionals alike is that they fixate on only one keyword and try to use it to attract as many users as possible.
To illustrate the point, let's assume the client runs a shoe store. They're looking to attract more visitors to their website and want to optimize for the keyword "shoes". You do your research and find that this keyword has a decent search volume and plenty of potential customers. What most people do in such cases is that they start optimizing the website for the keyword itself, not considering the fact that the majority of users don't look for just any shoes. Instead, they usually use autocomplete or type in specifics to find what they're looking for.
As a result, you should look for related terms and synonyms and try to include them in the meta description, title, and backlinks. These may not have the search volume of the primary keyword but they still make a positive impact on your site's traffic and make the content more natural and not like a subject of blatant SEO tactics.
Conclusion
Keyword research is an essential part of SEO. It can be tricky and time-consuming, but it's absolutely worth the effort. A proper keyword strategy can do wonders for your website, as it helps you find new opportunities to tap into, introduces new traffic sources, and most importantly attracts new customers. Now that you understand the most common mistakes related to it and know why they happen, you shouldn't have any issues using keywords to ensure the prosperity of any website. Good luck!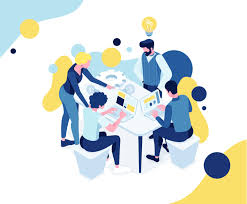 Latest posts by LT Digital Team (Content & Marketing)
(see all)