It's time to create new or re-design your websites to bring it to the next level.
Collection of 200+ Free Joomla templates, support Joomla 3.9.x and Joomla 4 Listing of 300+ Best Free WordPress themes, WooCommerce compatible, Elementor supports!
Today, most patients search for the best healthcare providers online. Regardless of your hospital's recognition and the number of referrals you receive every day, people try to search for your website immediately after they hear the mention of your hospital before they book an appointment. If you have a poorly designed website, patients may never know about your hospital's existence. In this article, you'll learn five effective web design tips that will help you connect with potential patients.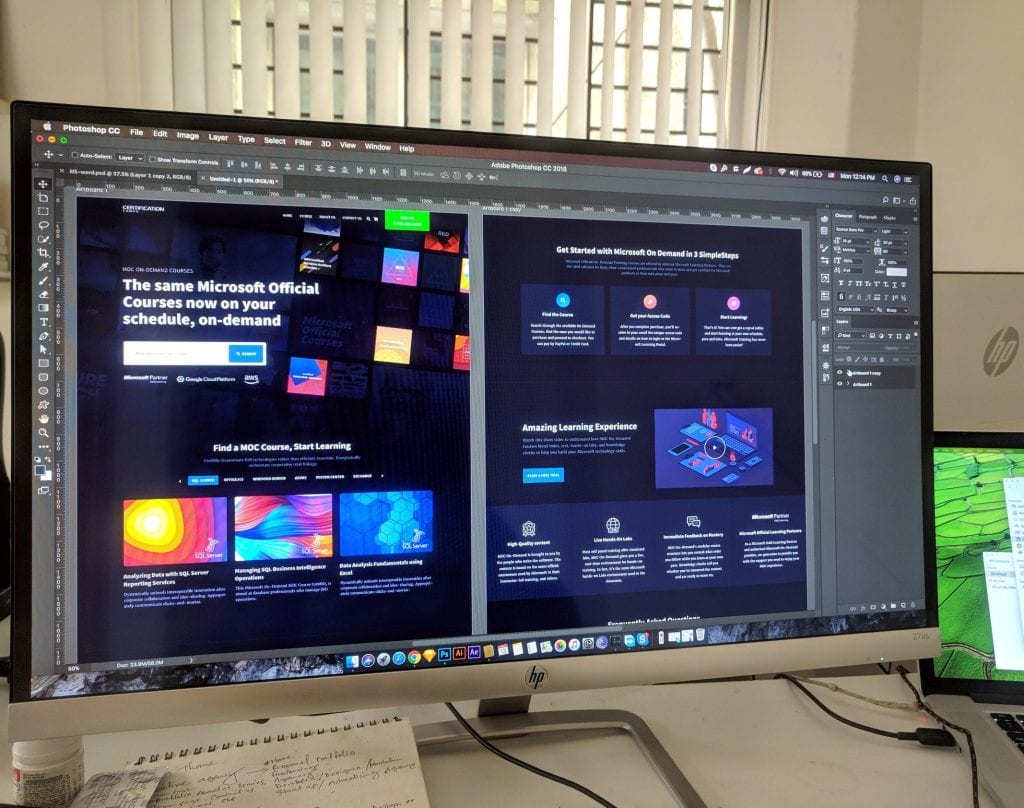 Make it mobile-friendly
Statistics show that approximately 80% of all website visitors search the internet using mobile devices. Patients who have a bad experience with a hospital's website end up searching for services elsewhere. Healthcare professionals should never overlook the mobile responsiveness of their webs.
A mobile-friendly web design adjusts to fit the size of the device's screen, whether it's a smartphone, tablet, or computer. That way, users can interact with your web content on their devices conveniently without having to scroll. It would be frustrating to have a patient struggle to reach your medical team just because your website isn't mobile responsive. Make your web mobile-friendly by optimizing the homepage, implementing a navigation menu, and having a call-to-action button.
Share valuable and interesting content
Valuable and interesting content will broaden your patient base and boost the level of your web design. It encourages the patients to keep checking your website for new updates. It also inspires new visitors to navigate through other content on the website. This is how patients determine whether a doctor's expertise matches their medical needs. Get a guide to medical SEO services from an SEO expert to craft relevant content for your website. Update your blog posts regularly, feature a Q&A page, and encourage your patients to leave reviews about their experience with your medical services.
Choose the right imagery and photos
Choose different images and photos for various pages and sections of your hospital website. Some hospital managements employ art directors to select fine-tune images that patients can easily identify with.
Web content complemented by effective imagery attracts higher engagement than a text-heavy page. In designing your hospital website, including high-quality images helps you to showcase the quality of medical services you provide. This allows prospective patients to determine if the services align with their needs. Also, share the photos of your doctors to enable new patients to know who they're dealing with.
Make it easy to navigate
A website navigation structure heavily determines your website's discovery. If patients can't navigate around your site, they'll grow tired and choose to go to your competitors. Remember that patients don't have time to struggle with hard-to-navigate websites. When designing your hospital website, include navigation tools like a well-designed menu and clear call-to-action like a custom login page to help patients maneuver through your content.
Boost your website's load speed
A high load speed is an important component of any business website, including private hospitals. A one-second delay can reduce the site's conversion by 7%. Most users consider navigating through a web page that loads in less than two seconds. To boost your load speed, minify your website code, simplify your redirects and limit the site's images.
Endnote
These tips provide you with a head start to optimize your hospital web design. Have an awesome site preloader plug-in, create valuable and engaging content, make your website easy to navigate and include the right photos and images to make your medical website attractive to potential patients.
Are you Web Freelancer or Web Design Company? Join our Club and Access our Resource!
500+ Premium Joomla! and WordPress themes just $8.70/Month, Quickstart (dummy) package included, unlimited domains!