More and more designers tend to leave offices and start working for themselves. The atmosphere at home, when you sit in front of a laptop with a coffee mug on a cozy sofa is something completely different from a corporate environment. 
Freelance offers designers many opportunities on the one hand but can be rather problematic on the other. So, maybe in-house employment is better? In this article, we'll analyze both options as well as their pros and cons.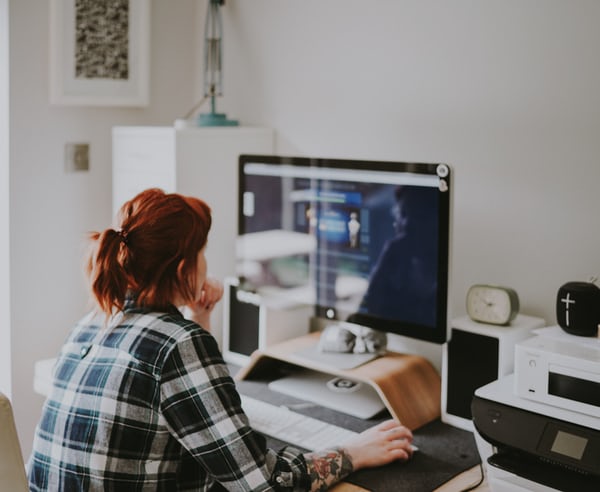 Freelance Is For You If…
Working from home is perfect for highly organized and disciplined people who rely on themselves and are masters of time management. Only a person who knows how to manage their time and energy will be able to determine the schedule and achieve great results. 
However, if a designer is not used to being independent, doesn't know how to communicate with customers, and has trouble concentrating, it is better to postpone freelancing. After all, clients and their requirements differ, and you won't succeed unless you find a personal approach towards them.
Are You a Beginner?
In case you are just starting your career, many successful designers recommend working in a team, namely in a studio with experienced specialists. Yes, they will criticize your projects and tell you to redo everything. But all this will definitely be beneficial since you will avoid mistakes in the future.
Of course, a newbie can also become a freelancer, but the main thing here is to take small orders and fill your portfolio. Yet, here comes a con – since you aren't in the office, you won't be able to turn to another designer sitting at the next desk for the tip. Luckily, Google always saves the day. 
Note that at the start of a career, many tasks may require more time than you planned to devote to them. 
That's why beginning designers often have fewer opportunities to complete other assignments, namely the academic ones. It's absolutely understandable to think: «I can't finish writing my papers on time, that's why I need help» when the workload is huge. Fortunately, there are many talented professionals to outsource your papers to.
Advantages of Freelance
Now that you've learned for whom freelance works best, let's analyze its benefits.
First of all, it is independence and autonomy. You pick up the most interesting orders yourself and plan your schedule. As a result, you can work day or night, 4 hours a day or around the clock. 
It is easier for a freelancer to combine the job with other activities, be it study, sports, or household chores. So, nothing will stop you from going out to the store in the middle of the day, or strolling in the park when you need some air.
Freelancing is great for those who value freedom. No boss controls or criticizes you. In practice, the customer is what matters. Moreover, you don't depend on your colleagues (be it a marketing specialist who gives unclear tasks or an art director who has suddenly taken a day off).
Also, you save time on the road to the office and can work from anywhere in the world. What do you enjoy more: coworking space in a city center, a house in the countryside, or the ocean shore?
Disadvantages of Freelance
The downside of independence is that you need to look for customers on your own. This might take a long time (especially at the beginning of your career). So, be ready to face some instability – it's either feast or famine.
Since you work with clients directly, you are the one who finds out all the details, discusses payment and other nuances. In addition, there are risks of being deceived by your customer and not getting paid for the work.
The next disadvantage is that you buy the tools yourself, and the same applies to various courses. Some complain that there are many distractions at home, but we believe that this can be avoided with the right organization.
In-House Employment: Pros
When in the office, some designers plan their time better due to an established work schedule. Moreover, there is always someone from the team with whom you can discuss current tasks and any emerging issues. In fact, the office is for you if you enjoy teamwork. On the one hand, you will always be at hand for managers, and you can also count on them.
Official employment usually gives a sense of security and peace of mind – after all, you have a stable paycheck and job assignments. One of the big perks of office work is access to some benefits, such as health insurance, paid leave, etc. These things can make a huge difference to your financial well-being.
Some companies also guarantee free gym membership, cafeteria meals, access to a range of discounts, and amazing events to visit. In addition, large organizations often provide a training budget so that you can develop your skills on the company's dime.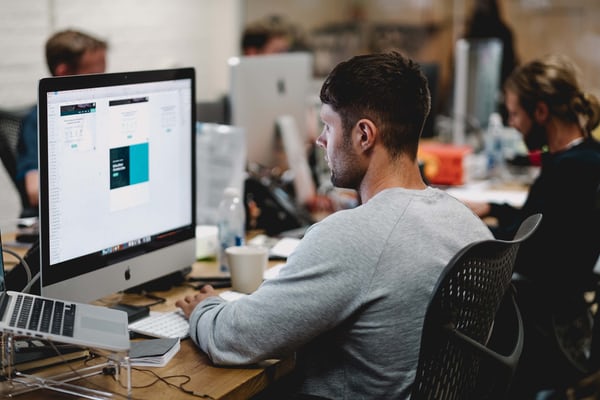 In-House Employment: Pitfalls
Many employees work much longer than from 9 to 5. Some are even expected to be available by phone or email after working hours. Of course, you can have days off due to important events (family holidays, personal matters, health issues, etc.). But still, it's not the flexible schedule that you would have on freelancing.
The next point is fatigue. Even though many companies advocate work-life balance and offer excellent benefits, burnout is hard to avoid. A person who goes to the same office for several years and receives the same salary with a slight increase every six months often faces a creative crisis. Of course, companies need to motivate employees to keep them inspired.
Another disadvantage is that in-house employment requires you to follow the rules of the organization (and you might not like them at all). Eventually, you have less control over your work than a freelancer.
Wrapping Up
When deciding what your cup of tea is, be sure to analyze your personal needs and preferences. Each option mentioned above has the same number of pros and cons. Let's mention them once more:
Advantages of freelancing:
greater flexibility;

deciding what clients to work for;

independence.
Disadvantages of freelancing:
lack of benefits;

less communication, you rely on yourself only;

instability, unpredictable income.
The benefits of an office job:
provision of benefits, health insurance, etc.;

stability and security;

teammates.
Drawbacks:
fixed hours and lack of flexibility;

limited independence;

high risk of burnout.
Whether you're sitting in an office dreaming of freedom, or craving full employment, be sure to take all points into account.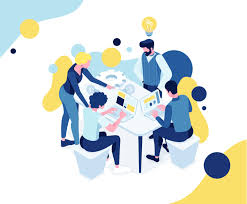 Latest posts by LT Digital Team (Content & Marketing)
(see all)