To enhance your chances of getting a job, add a cover letter to your resume. This is a short story about yourself, where, in addition to achievements, education, professional experience, you can indicate why you are interested in this company and why exactly you are an ideal candidate for the vacancy.
This approach will allow your application to stand out among competitors, because it is more likely to attract the attention of the HR manager. Typically, it is the cover letter that is opened first, so you need to treat its writing carefully. In addition to interesting, well-written text, design plays an important role.
This is where you can't do without free Cover letter templates Google Docs. Here is a selection of 20 ready-made layouts in different styles that will help you get the job you want.
Primo Cover Letter Template 
The elegant template is divided into two columns. The text is placed in the wide left column, and contact information is placed in the narrow right one.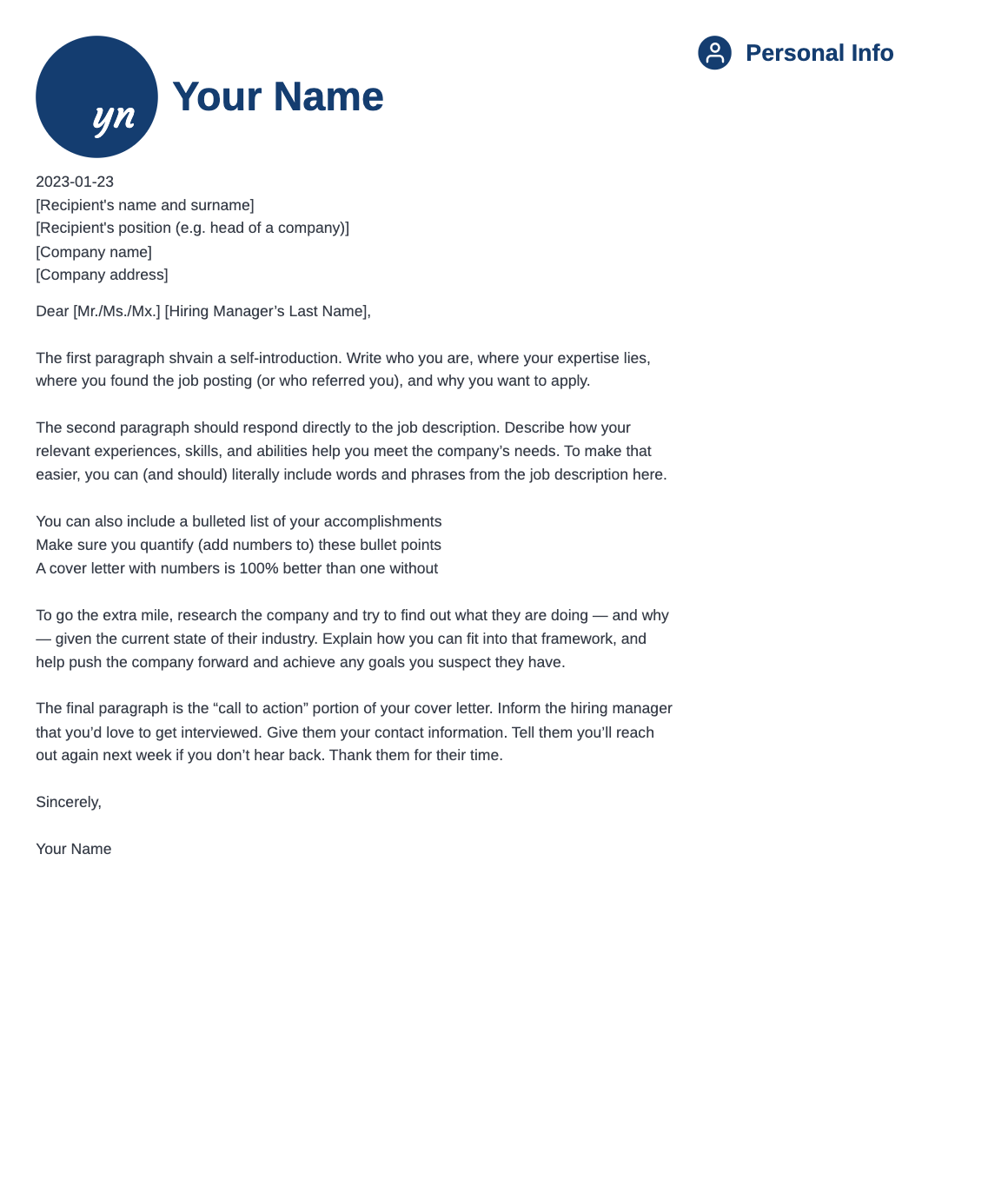 Creative Cover Letter Template
This great layout will be useful for finding a job in any activity area. It has an unusual structure.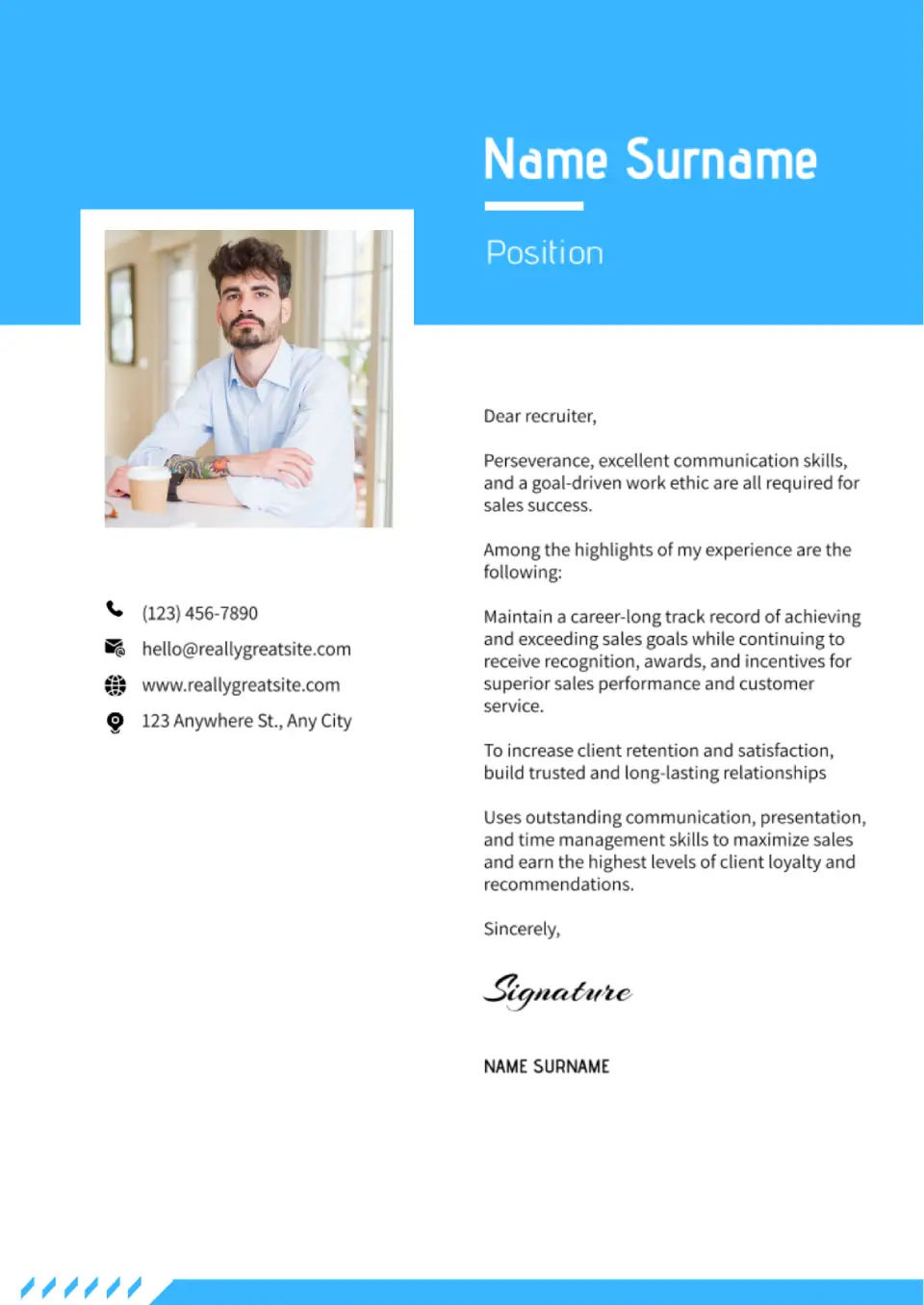 Business Cover Letter Template
The template in an official business style is suitable for mailing to large companies. Due to the voluminous text block, you will be able to tell of all your achievements.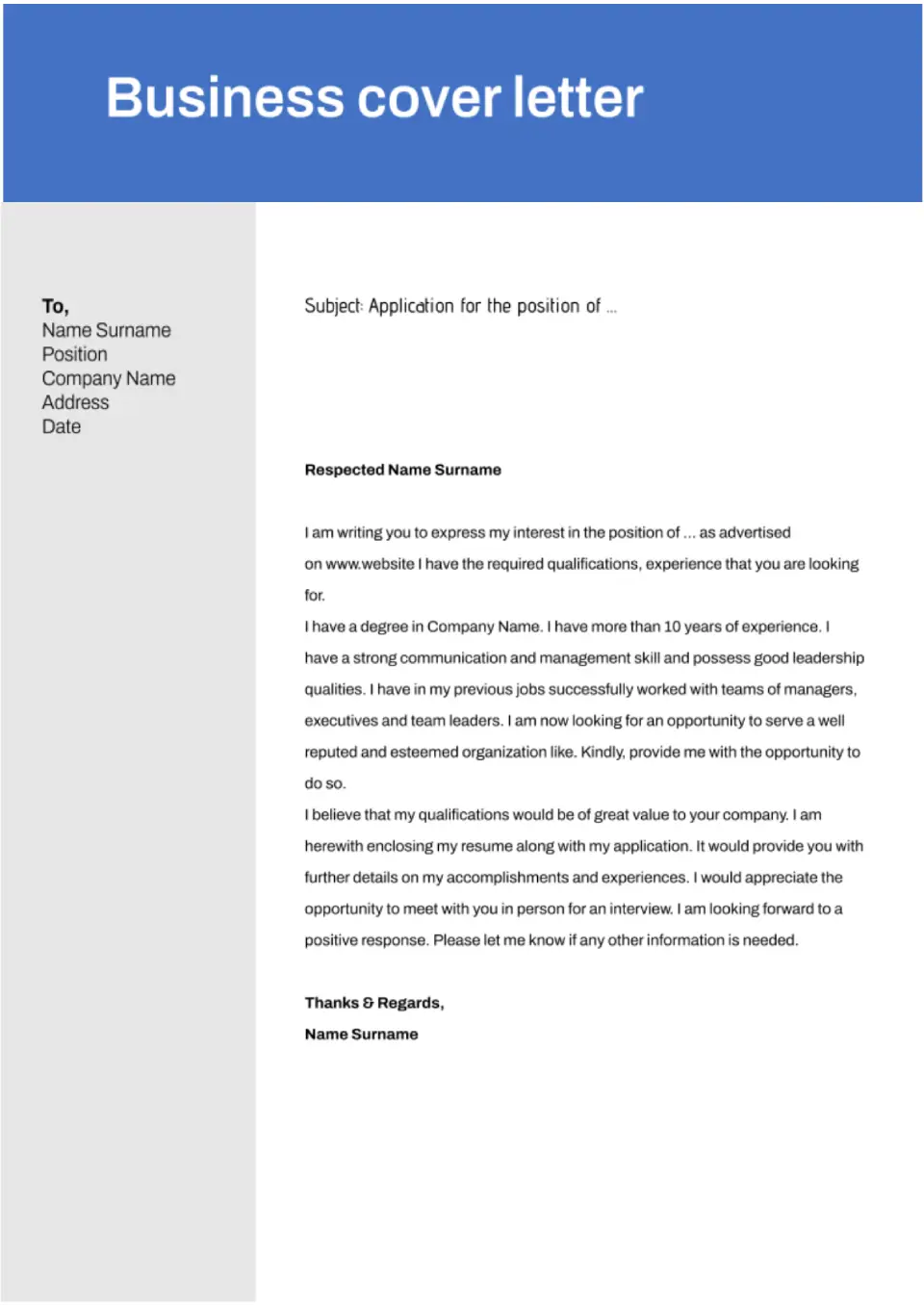 Influx Cover Letter Template 
A special feature of this layout is a colored "head" where the name, profession and contact information are specified. There is plenty of space for text below.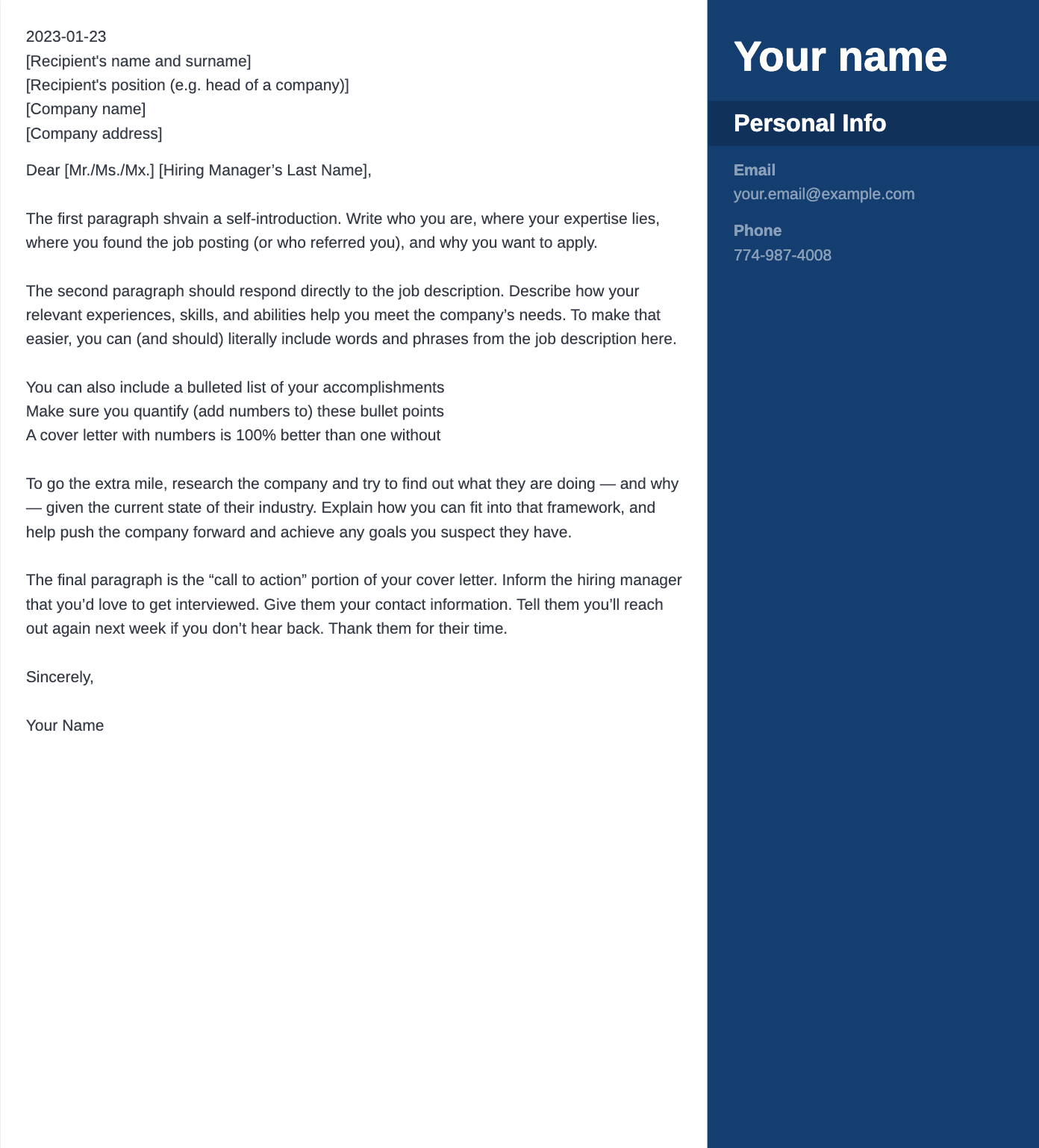 Fax Cover Letter Template
The left part of the template consists of bright blocks where you can place your company logo and your own contact information. Furthermore, apart from an eye-catching palette, the designer chose an unusual font.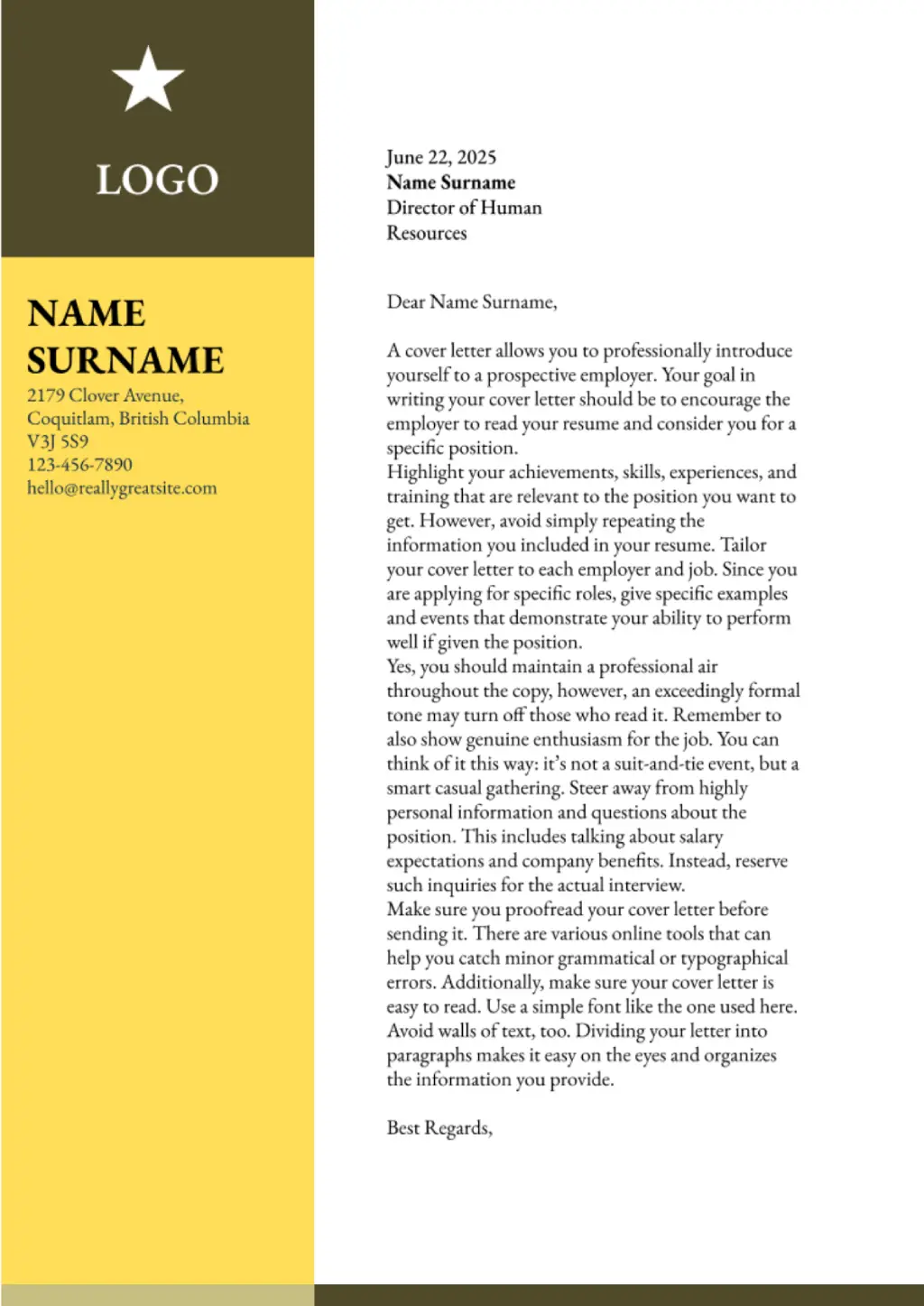 Targeted Cover Letter Template 
The layout in a minimalist style does not contain any unnecessary element. To make information easier to read, add bulleted lists and indent paragraphs.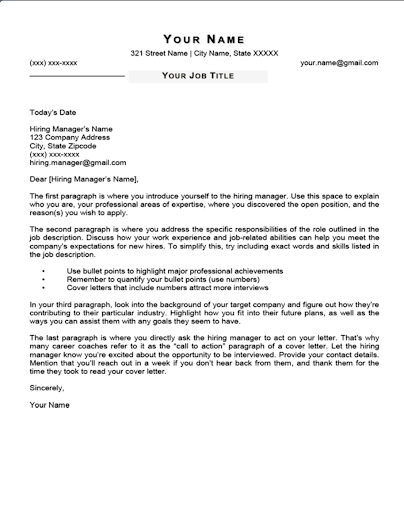 Professional Cover Letter Template
This is one of the best multipurpose cover letter templates suitable for absolutely any activity area.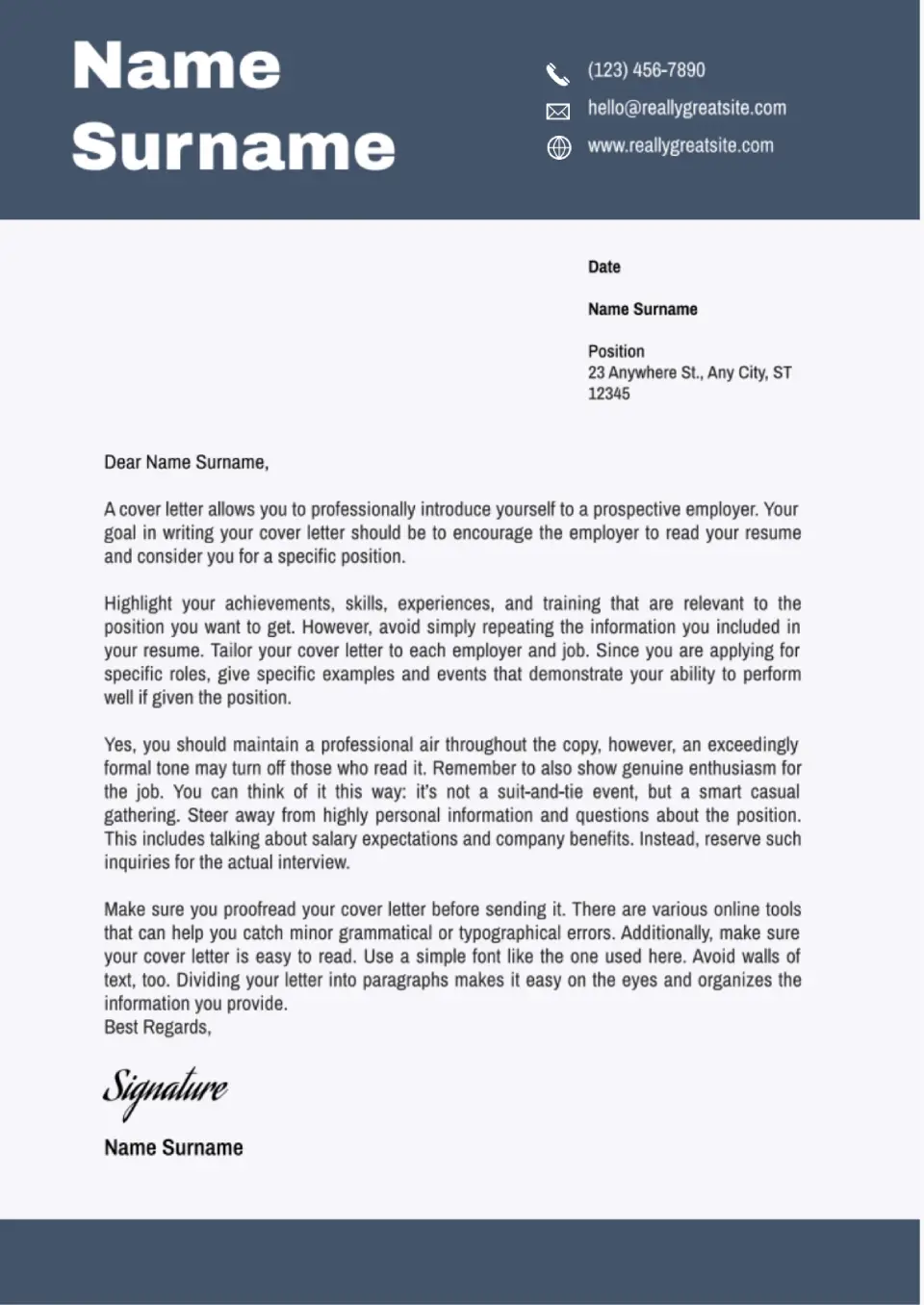 Serif Cover Letter Template 
Contact data in the layout are highlighted in colored font. You can decide on any shade, but blue is considered to be the standard, appropriate everywhere.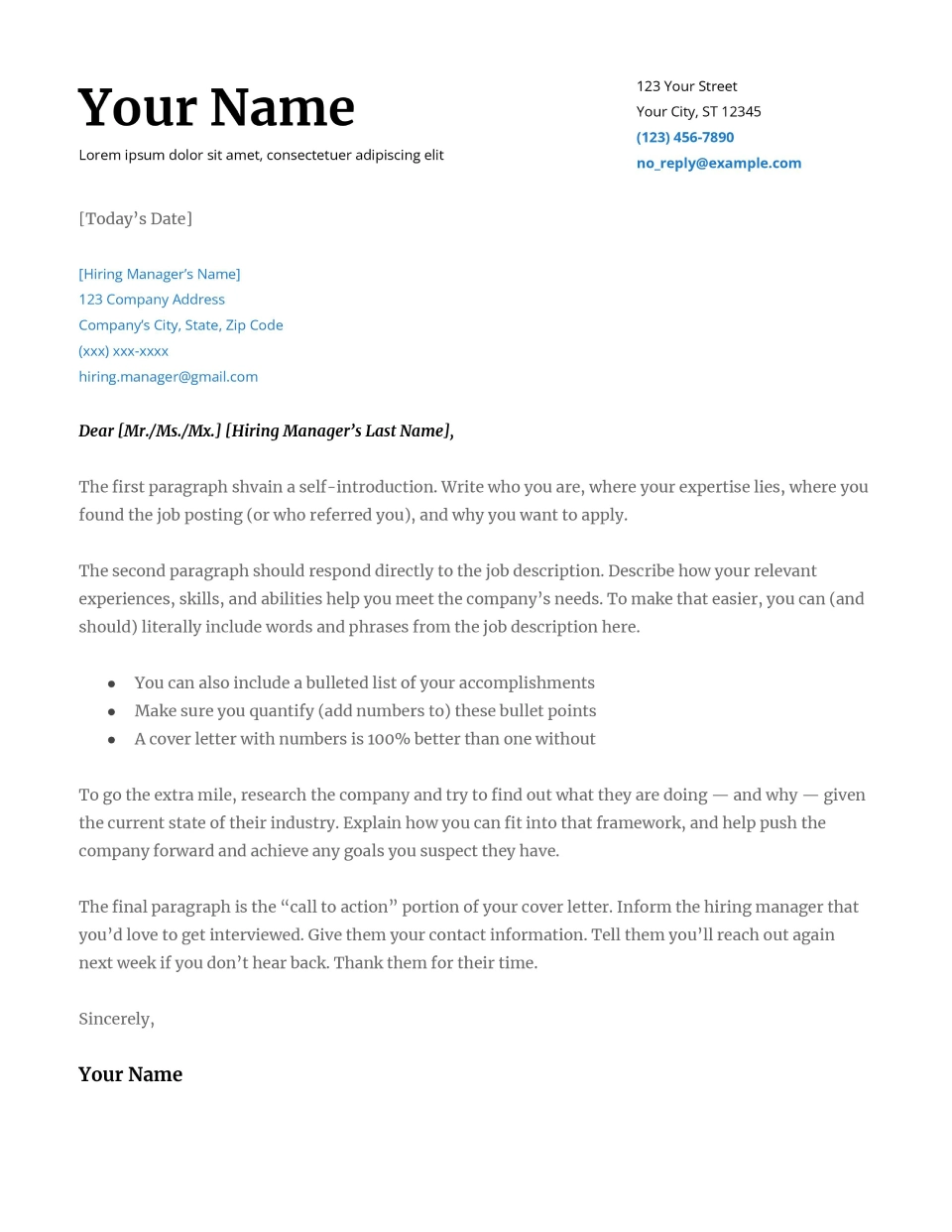 Web Designer Cover Letter Template 
The complex unusual template structure will show the HR manager that you are a true professional in the design area.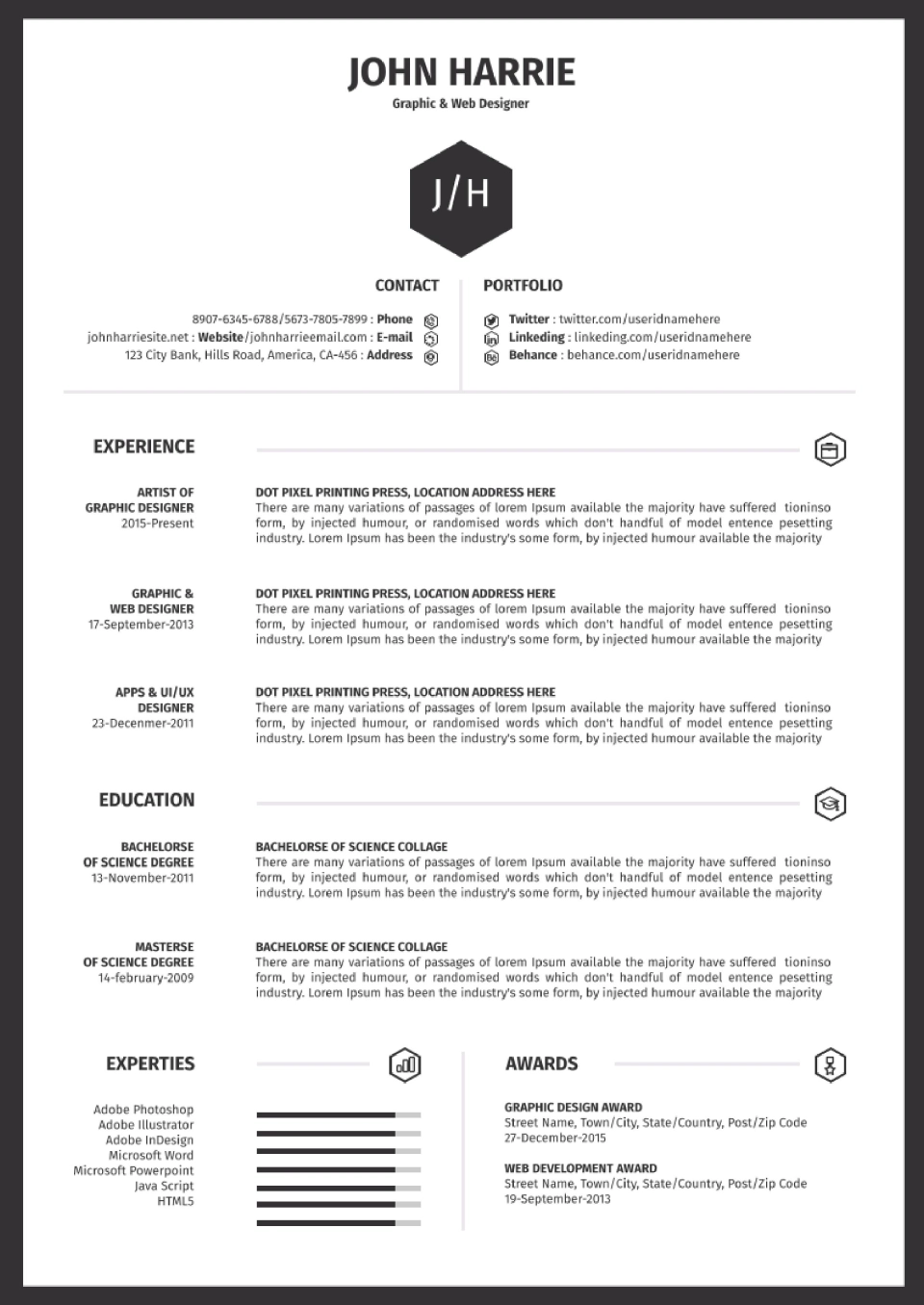 Simple Cover Letter Template
The layout has a simple design. Almost the entire letter takes up space for text, which allows you to emphasize the letter content.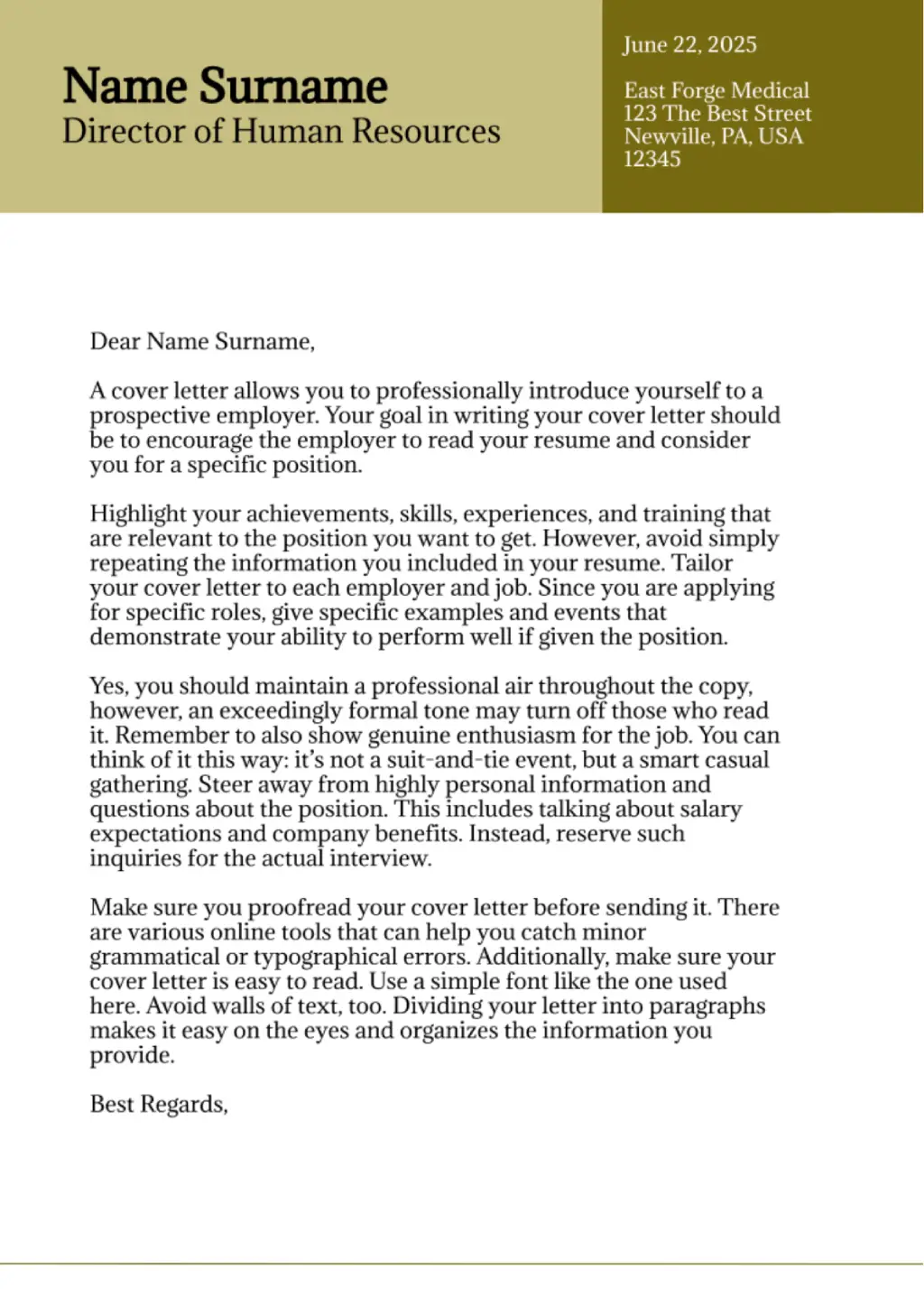 Free Health And Safety Consultant Cover Letter Template 
This concise template contains the already prepared text of the cover letter for the vacancy of an occupational safety consultant. You only need to add your name and contacts.
Cover Letter Template
The layout has an unusual minimalist design with a frame. It can be used by representatives of both creative and technical specialties.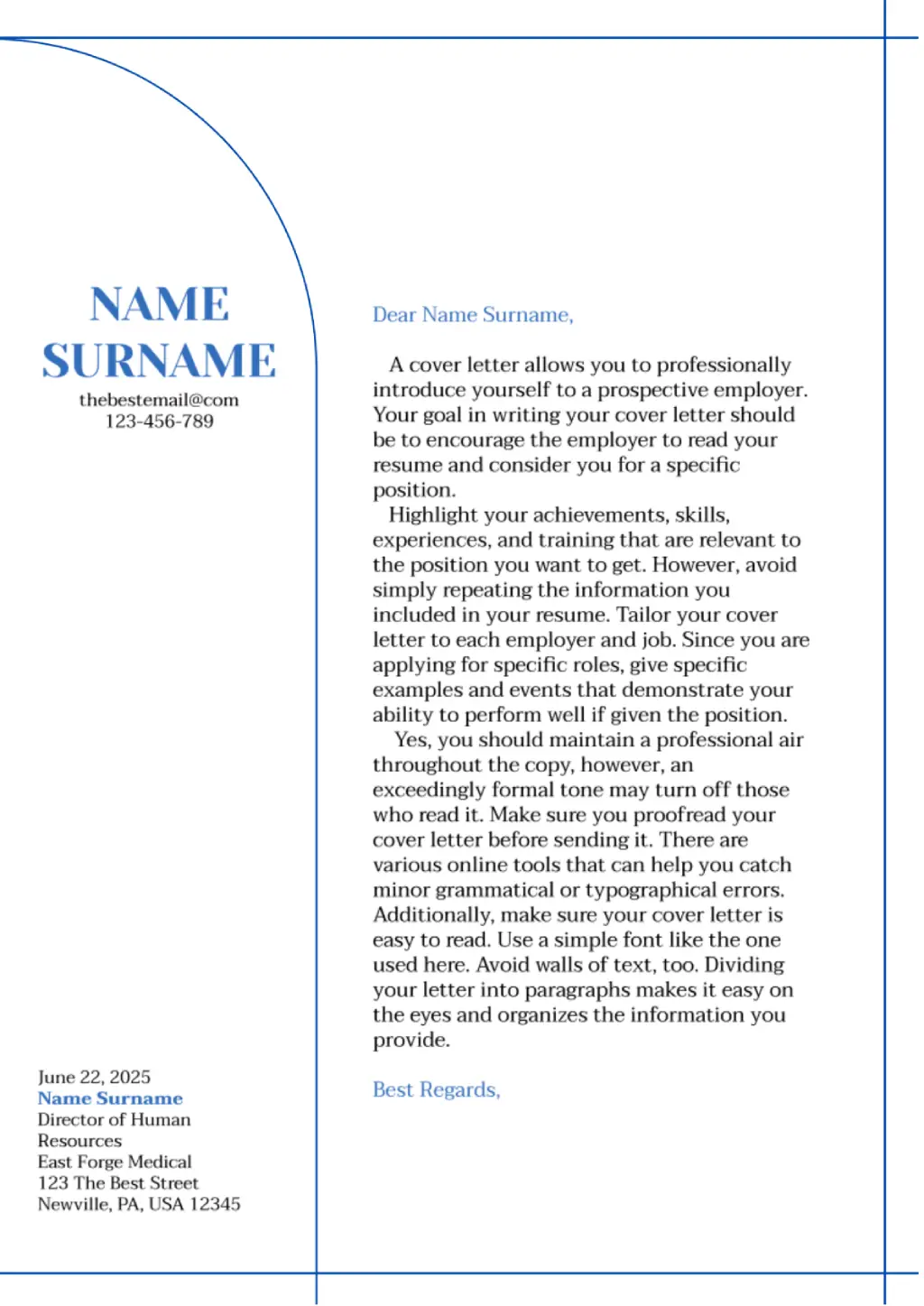 Dental Assistant Cover Letter Template 
An out-of-the-box template with beautiful fonts immediately attracts attention. In the colored column on the left, there is a photo, a short story about work experience and bulleted lists to specify personal qualities and skills.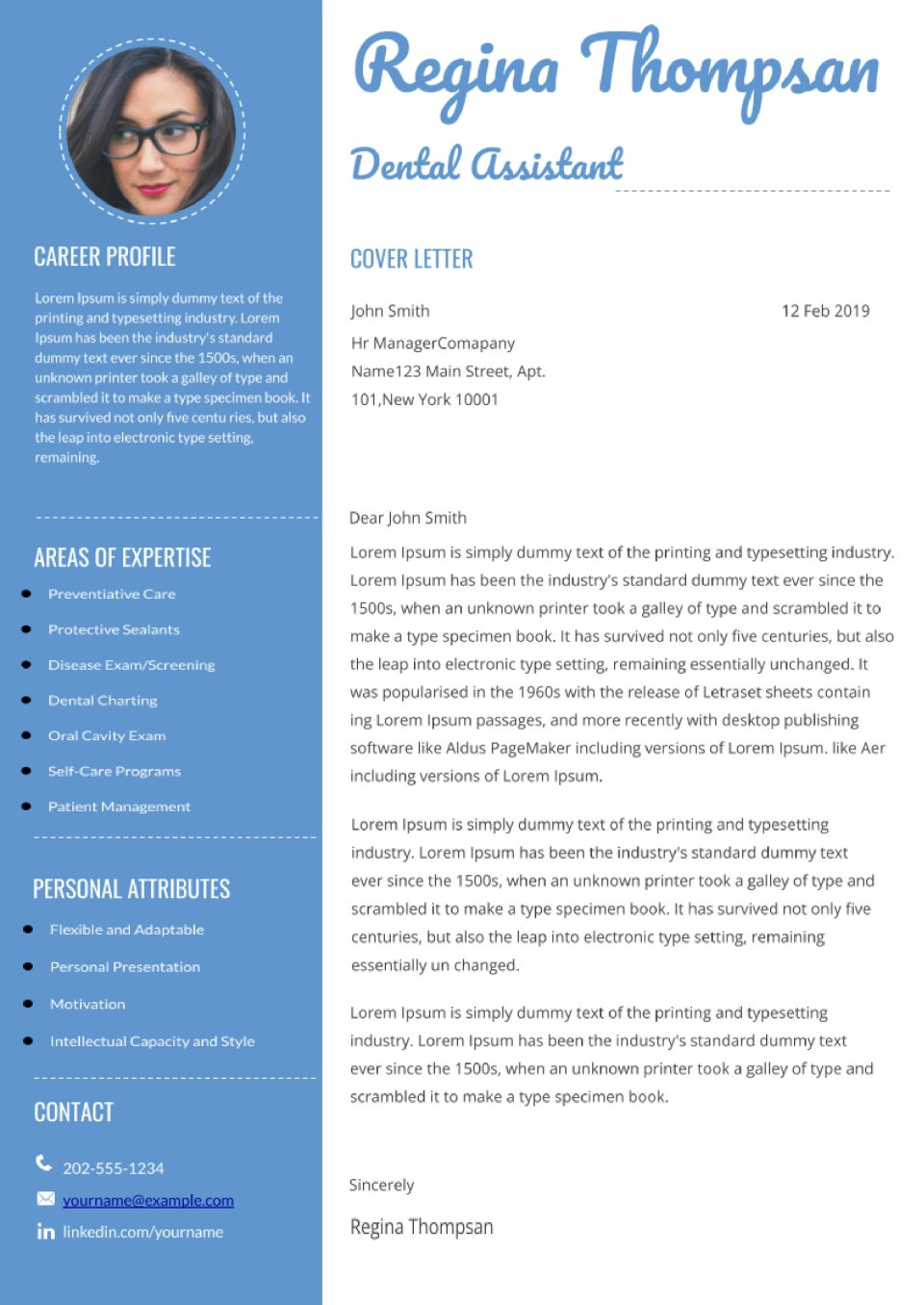 Teacher Cover Letter Template
This is a great template for finding a job in education. A round photo will look best in it.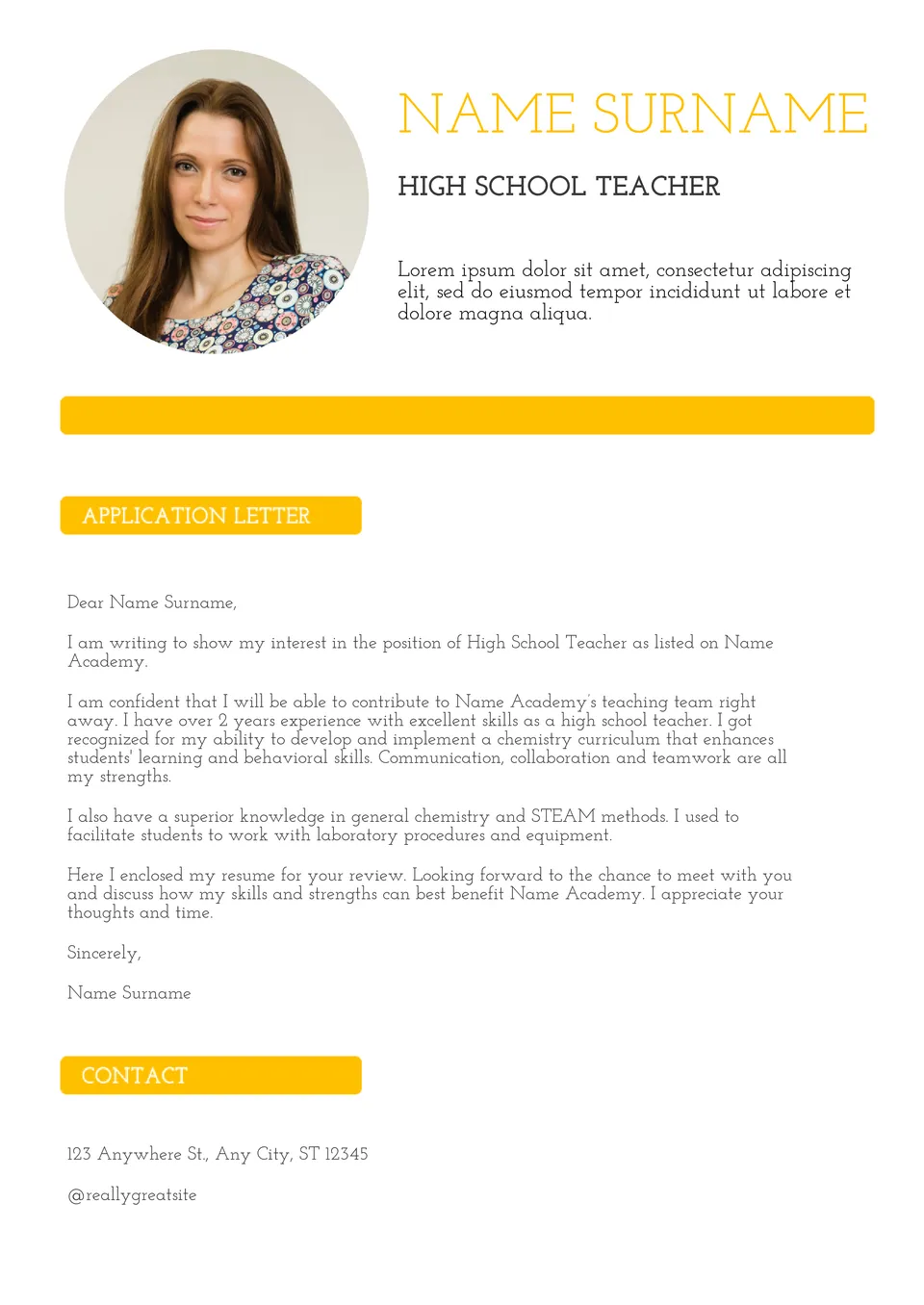 Free Customer Service Cashier Cover Letter Template 
A special feature of the layout is the ready-made cover letter text for those looking for a Customer Service Cashier job. Places where you need to add your own information are highlighted in color.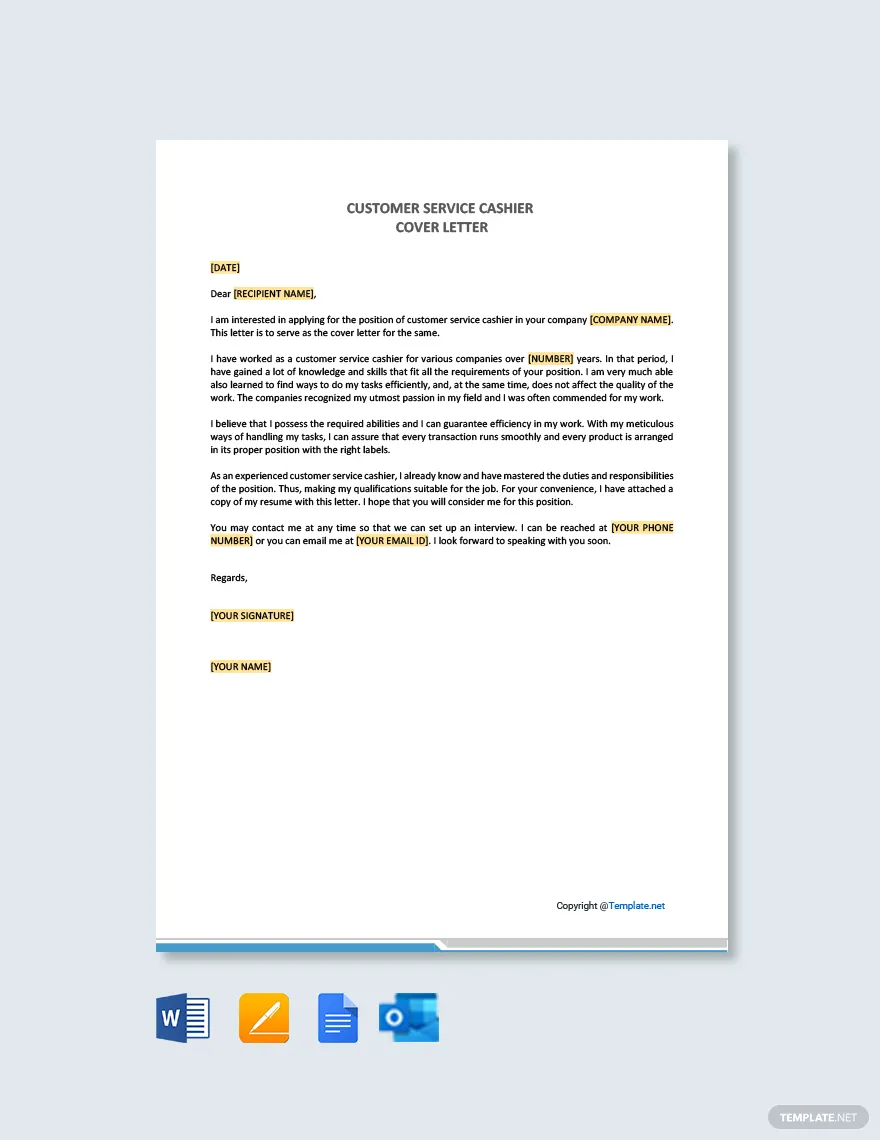 Job Cover Letter Template
The template looks extraordinary due to the colored elements on either side. This makes it less formal, emphasizing the creativity of the job seeker.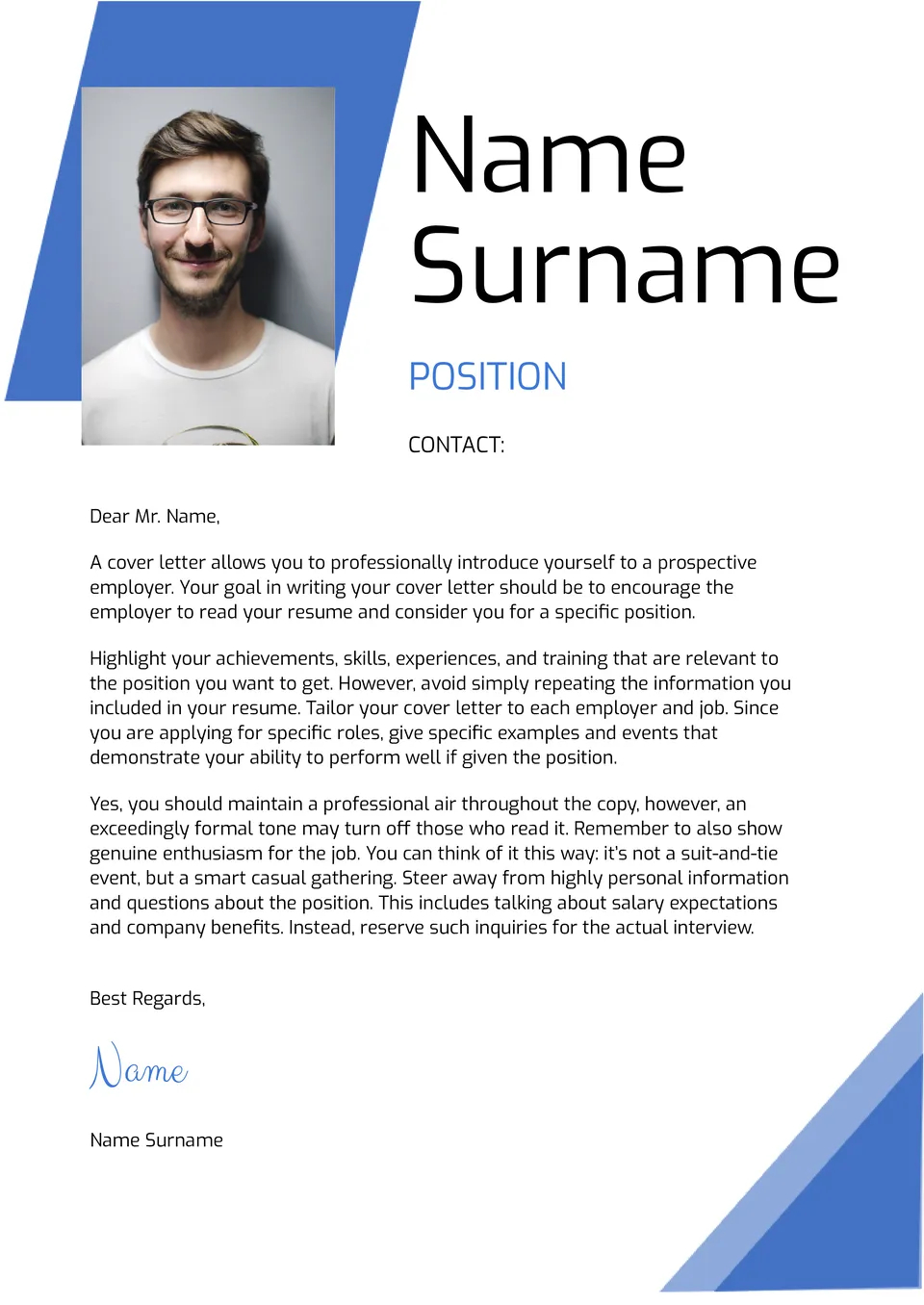 Colleen Taylor – Cover Letter Template 
The layout is divided into two parts with different backgrounds. On the left, it is suggested to talk about yourself and place a photo, and in the text block on the right, explain in detail why you are suitable for this vacancy.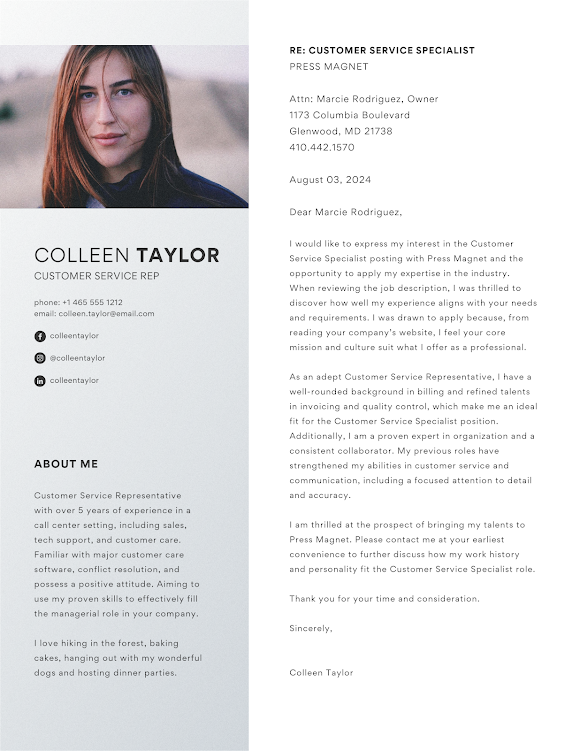 Internship Cover Letter Template
The main feature of this template is that the text is placed on a colored background. A round photo is placed in the center, which should match the selected shade of the letter.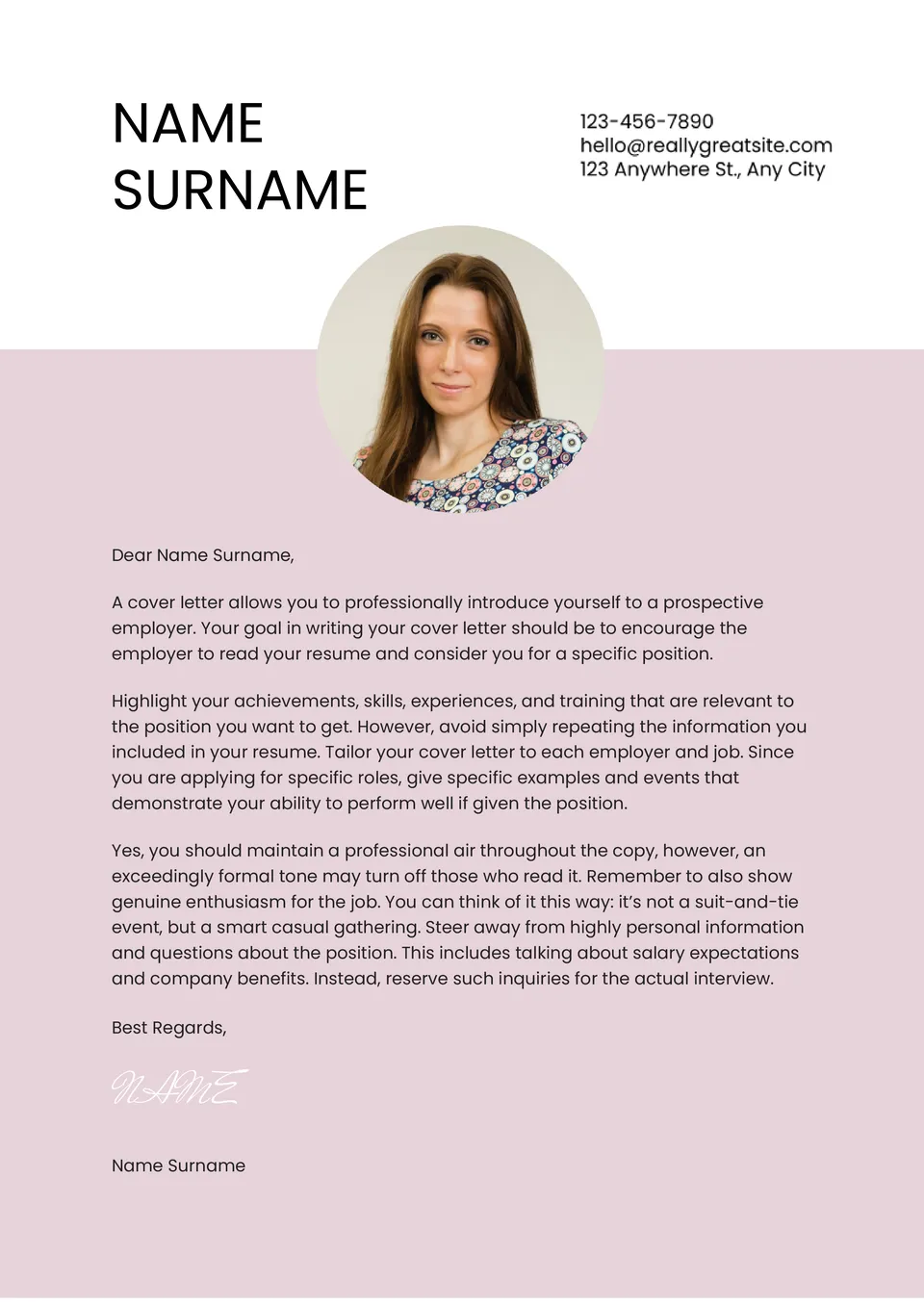 Contemporary Cover Letter Template 
Do you want to make the impression not only of a professional in your field, but also of a creative, positive personality? Choose this bright layout with an unusual structure.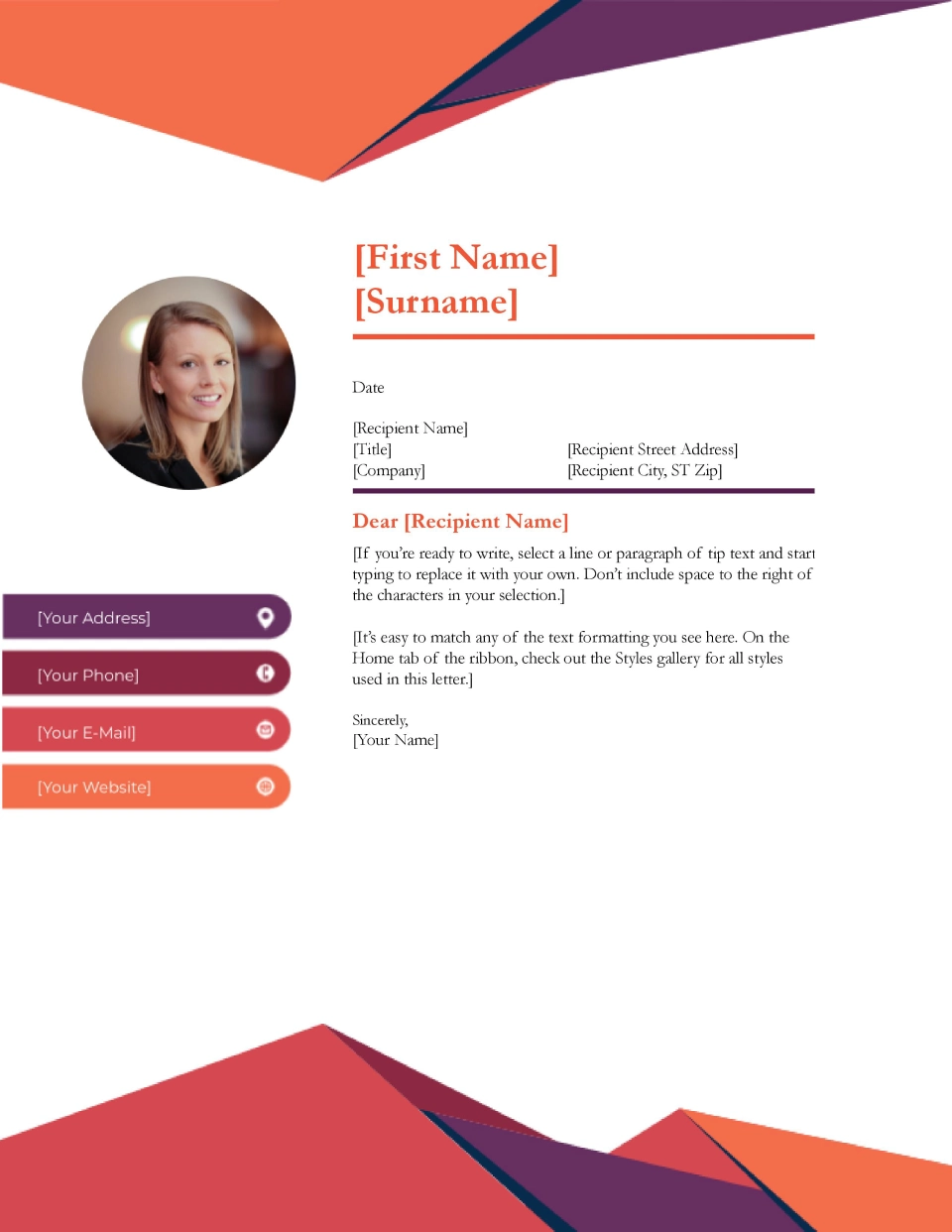 Lisa Garcia Cover Letter Template 
The template is perfect for those applying for management positions. A stylish color range will help highlight the seriousness and professionalism of the candidate.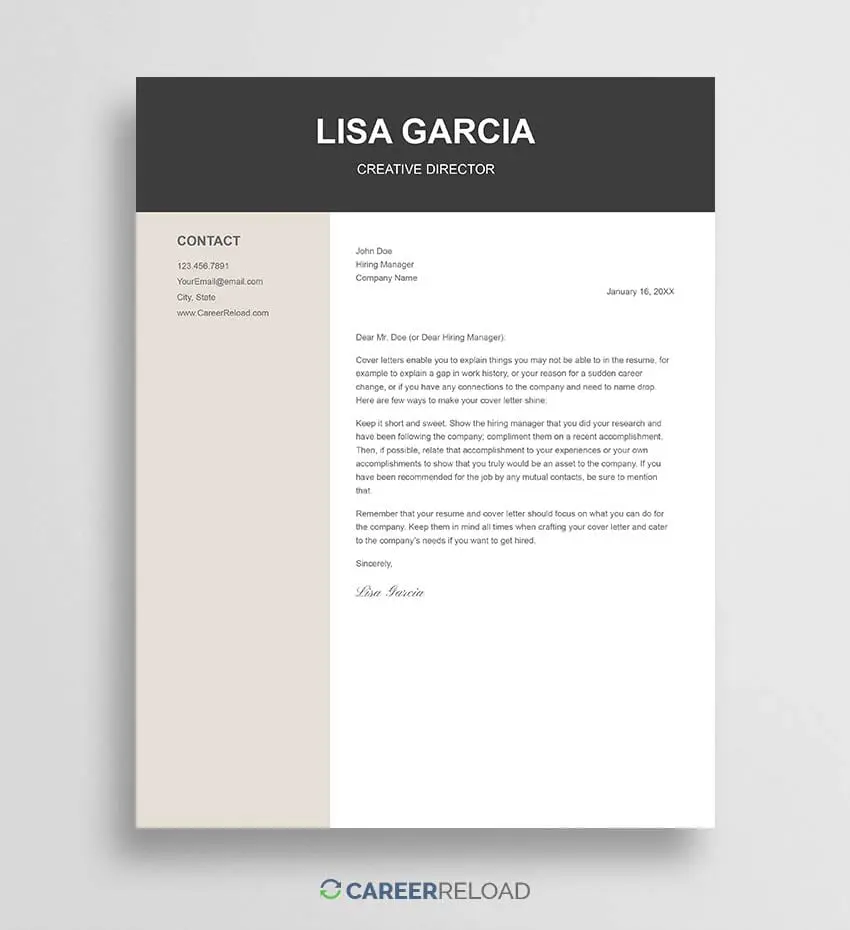 When choosing a cover letter template, make sure it matches your resume style. If both of these documents have a similar design, your application will impress HR managers.
These are far from all cover letter template options that are available for free. You can find even more unique layouts at Behance.net, Docs&Slides, and Printerest.
The article was written with the support of the author:
Kateryna Poliakova
The author specializes in creating understandable and succinct texts and articles. She writes useful blog articles that help you select the right template. The author knows the value of her time and yours, so all texts are concise and informative. She clearly understands for what purposes, and which template is best suited. You can catch this author on LinkedIn