In the fast-paced world of eCommerce, managing multiple online stores efficiently can be a daunting task. Thankfully, there are a lot of WooCommerce Multistore Plugins that can simplify and streamline your operations. Therefore, today, we will cover the list of useful multistore plugins for your WooCommerce website.
Why should you try WooCommerce Multistore Plugins?
Streamlined Management: Running multiple online stores can quickly become overwhelming without the right tools. WooCommerce Multistore Plugins centralize the management process, allowing you to control all your stores from a single dashboard. This unified approach empowers you to efficiently oversee inventory, product updates, orders, and customer interactions across all stores without the hassle of switching between platforms.
Enhanced Product Synchronization: WooCommerce Multistore Plugins provide sophisticated synchronization capabilities that allow you to add, update, or remove products from a single location. These changes are then reflected across all your stores in real-time, reducing the risk of errors and minimizing the time spent on manual updates.
Simplified Order Processing: Order management is a critical aspect of eCommerce, especially when dealing with multiple stores. The multistore plugins come with streamlined order processing, enabling you to efficiently fulfill and track orders across all stores. This reduces the chances of errors, delays, and miscommunication, leading to improved customer satisfaction.
Time and Cost Savings: By automating various aspects of multistore management, these plugins save you valuable time and reduce operational costs. You can allocate resources more effectively and focus on strategic initiatives, knowing that the day-to-day management is in capable hands.
Recommended WooCommerce themes that work well with multistore plugins:
Top WooCommerce Multistore Plugins

The first WooCommerce Multistore Plugin you should take a look at is WP All Import – WooMultistore Addon. By using this plugin, you are smoothly able to manage unlimited stores on the WooCommerce platform via a single WordPress admin dashboard. That's why all product and order management tasks on multistore become easier and simpler than ever before.
Features:
Sync products across many WooCommerce stores
Control and display products across various webshops
Manage stock automatically
Manage, export, and import orders with a few simple steps
Highlights:
Useful
Simple to set up and control
Great documentation

Secondly, it's time for you to check out Multi Store Adds for WooCommerce. With the assistance of this WooCommerce Multistore Plugin, you are smoothly able to manage various store locations on a centralized dashboard in a time-saving and flexible way. Besides that, the plugin also comes with a lot of handy features, including distance shipping rates, multi-store local pickup, store selection on the product page, location-based payment/shipping methods, etc.
Features:
Control multiple store locations with the help of the Store Manager: handle location stock, pricing & stock quantity
Set up shipping rates based on the distance between your store and the client's location
Support clients to choose their favorite store location for order pickup
Allow clients to select the store location on the product page
Alerts and Notifications for stock stores
Nearly Out-of-Stock Emails to the Stores
See Stores Performance through Analytics
Highlights:
Various options
Easy to use and manage
Good support
WooCommerce Multisite Duplicator is another WooCommerce Multistore Plugin in the collection you should try. The main functionality of this plugin is duplicating the products inside your WordPress multisite. It means that you are quickly able to copy product lists and relevant attributes from one store to other stores. Besides, it also enables you to configure the custom post status and custom product suffixes.
Features:
Copy product to all sites
Show a duplicate link in the product list
Redirects to the copied product
Copies product variations, images, attributes, taxonomies, metadata, etc
Update products by title, slug, or SKU
Highlights:
Flexible
Nice support
Easy to use

The final WooCommerce Multistore Plugin we want to introduce to you is Stock Sync for WooCommerce. This plugin focuses on syncing stock quantities from one store to another so that your clients can easily purchase the product if the store still has the product.
Features:
Sync between 2-10 stores
Modify stock quantities
Push all stock quantities from one store to another
Email notifications about syncing errors
Highlights:
Time-saving
Useful
Lightweight
Trendy WooCommerce themes that you must try, it's FREE!
The bottom line
To sum up, managing multiple WooCommerce stores doesn't have to be overwhelming. With the right WooCommerce multistore plugins, every task will be more convenient and time-saving. So, don't hesitate to try them and then decide to get the best one for your online business.
Last but not least, if you are seeking a new theme for your WooCommerce website, then don't forget to visit our site and download the free WooCommerce WordPress themes.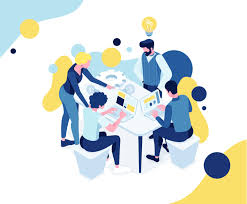 Latest posts by LT Digital Team (Content & Marketing)
(see all)