It's time to create new or re-design your websites to bring it to the next level.
Check out Top 110+ Best Free Joomla! templates Listing of 300+ Best Free WordPress themes
How To Create And Manage Categories
Categories for articles are created in order to allow you to group your content better. If you have different types of pages on your website, you should assign it to a category in order to manage them easier. Article categories can be managed through the Content manager Today, we show you how to Create and Manage Categories in Joomla! 3.
1.Manage Article categories
You can manage your categories through the Content Manager. Now, to add a new category, the first, you go to Content -> Category Manager -> Add New Category.

You can write a brief description of each category ( not mandatory) by adding Title and description (if you like), then click the green "Save" button.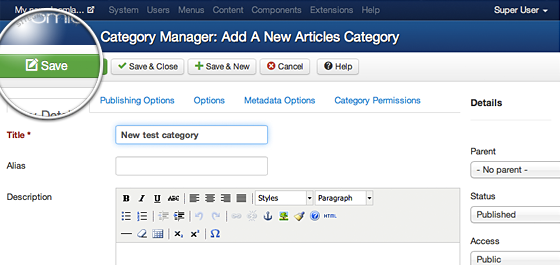 Now, when you add new articles to your website, you can choose them to belong to the newly created category.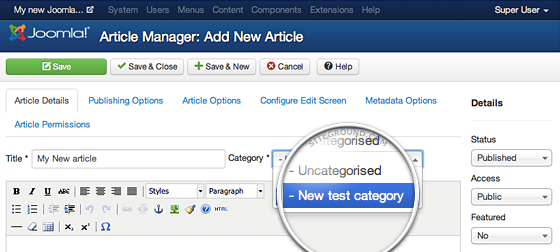 2. Manage Component Categories
Many Joomla 3 components utilize the use of categories. For example, you can organize the feeds you display on your website in different categories.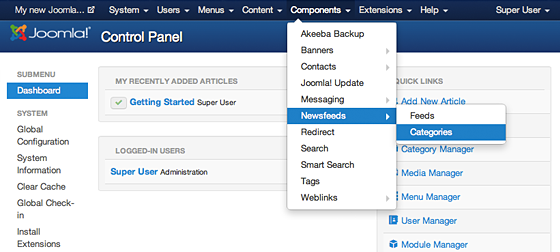 The only difference between article and component categories is that when you choose the categories menu for the particular component, you're redirected directly to the categories manager for that component. Here, you need to press the green New button in order to add a category.

Then add Category Title, Description(optional), and finally click the "Save" button.

3. Listing Categories on a Joomla 3 page
If you want to list your categories on your website, you need to use the Joomla Menu functionality. First, Go to Menus -> Main Menu (or other menu in your website) -> Add New Menu Item.

Next step, click on the Select button next to the Menu Item Type label to choose what kind of menu you want to add.

Add a menu item that will display all the categories of articles you have previously added by expanding the Articles section and press List All Categories.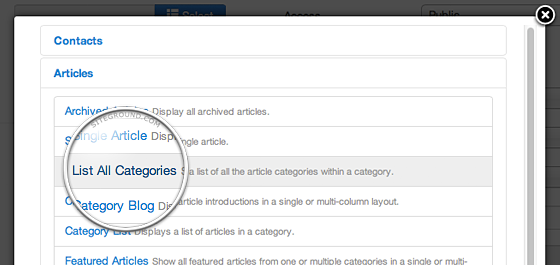 Finally, choose the title for your menu item and the Top level category you want to display.
If you want to show all categories, select "Root". If you want to display only sub-categories of a particular category, you need to set it as a top level category. Finally, press the Save button in the
If you want to display only sub-categories of a particular category, you need to set it as a top level category. Finally, and click the "Save" button.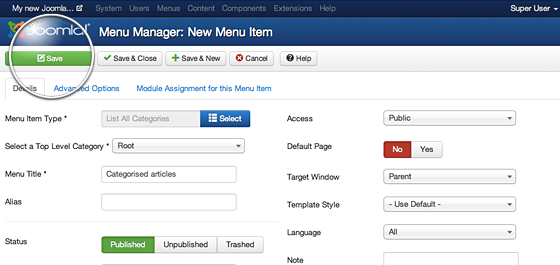 Now, when you click on the newly created menu item Categories Menu, you will see a list of all the article categories. Next to each category, it will show a number showing how many articles belong to that category.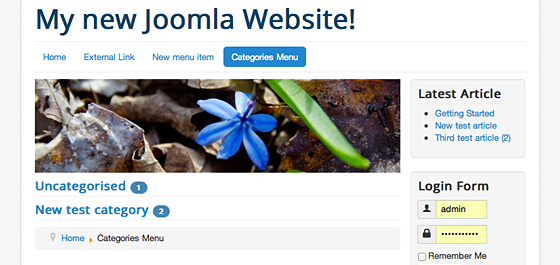 Thanks for your reading, and if you have any questions with this blog, please don't hesitate to let me know by leaving a comment. 😀
Are you Web Freelancer or Web Design Company? Join our Club and Access our Resource!
Access 500+ PRO Premium Joomla! and WordPress themes with $19,200 just $149, Quickstart Package included!