Twitter is one of the top social media platforms around the globe and can be an ideal place to share industry-relevant news with your audience. Staying relevant and up-to-date on this platform can help you get free followers for Twitter account organically and grow your brand.
However, if you already own a WordPress website, you may want to display recent tweets on your site to drive traffic from your site to your Twitter page and grow your following or to make your site look more engaging and interactive.
In this article, we'll show you how you can display recent tweets on your WordPress website step-by-step.
How to Display Recent Tweets in WordPress?
Method 1: Use the WordPress Text Widget
Accessing your WordPress sidebar to embed your most recent tweets is the most basic way.
Simply head to your WordPress admin panel and look at the sidebar on the left.
Click on the "appearance" tab, and you will see the option of "widgets."
On the left side, you will find tons of widgets that are available to use. Click on the "text" widget and move it to the widget area of the "blog sidebar."
Copy the URL of your Twitter profile and paste it into the text widget. You can also name the sidebar for your ease by using the "title" field. Once done, hit on the "save" button.
Voila! The 20 of your recent tweets will now be displayed on your WordPress website sidebar.
Method 2: Use Twitter Publish to Embed Twitter Feed in Your WordPress Website
This method allows you to display the most recent tweets on your WordPress site with the help of "Twitter Publish," as you can easily get an embed code through it.
Go to publish.twitter.com and paste the URL of your Twitter account in the white space named "what would you like to embed." Hit enter next.
You will see two display options – embedded timeline and Twitter buttons. Click on "embedded timeline" as you wish your recent tweets to be displayed on your site.
Once you've clicked the right option, the site will generate a code for you. Click the blue button that reads "copy code."
Now head over to your WordPress dashboard and click "Appearance" then "Widgets" on the left side.
Use the sidebar area to enter the custom HTML widget and paste the copied embedded code in the HTML field.
Now click on the "update" button on the top, and you will now be able to see your most recent tweets on your site.
Method 3: Display Recent Tweets in Your Posts
If you want to show your recent tweets directly on your individual blog posts, this method will come in handy for you.
Open the post editor interface through your WordPress dashboard. On the editing screen, you should place the Twitter embed block in a preferred area of your blog post.
Simply paste the URL of your Twitter page and click on the "embed" button.
Once done, your profile's recent tweets will be displayed in the selected area of your blog post page.
Conclusion
Embedding your recent tweets on your WordPress site or a specific blog post is quite simple. However, you should ensure that your tweets are relevant and timely to leverage the potential of your tweets widget to the fullest.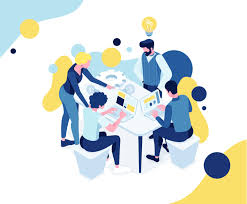 Latest posts by LT Digital Team (Content & Marketing)
(see all)