It's time to create new or re-design your websites to bring it to the next level.
Collection of 200+ Free Joomla templates, support Joomla 3.9.x and Joomla 4 Listing of 300+ Best Free WordPress themes, WooCommerce compatible, Elementor supports!
Display quotes into your site with the most powerful Joomla Quote Extension in your site!
If you want to display quotes into your blog or article to make them become more professional, then you may need a Joomla Quote Extension. In order to adapt your requirement, today, we help you to pick up several Joomla Quote Extension that is absolutely useful for you. Let's take a look now!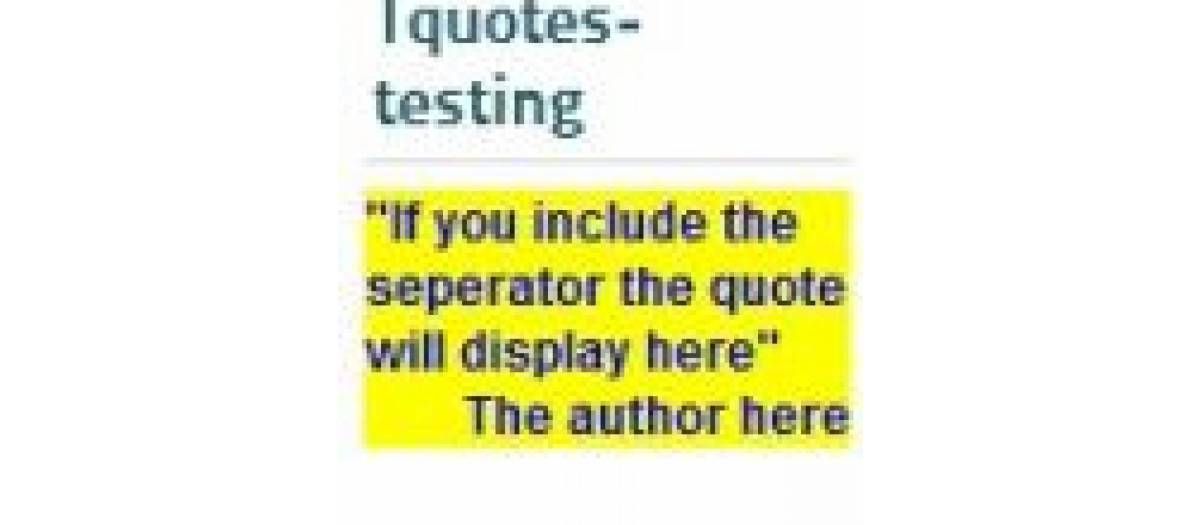 Tquotes is a simple Joomla Quote Extension that allows you to show information or quotes which are from a text file. In addition, you are also able to show this kind of information weekly, monthly or randomly depending on your need.
Provided features:
Display quotes
Display information from a text file
Automatic future updates
Help file
CSS file
Administrator params
Highlights:
Works great
Simple setup
Simplicity itself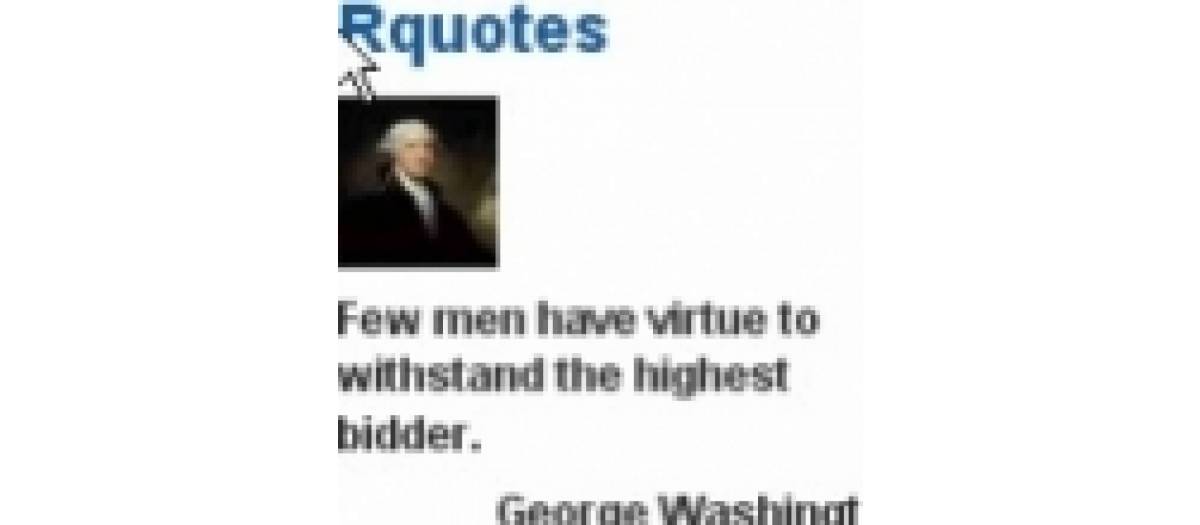 Joomla Hosting Provider allows you to accumulate any kind of information to databases such as Jokes, Quotes or Tips. In addition, you can type the information in the front end or back end as well as edit and show it as you like.
Provided features:
Store almost any information
Style information
Display information in different ways
Updated version corrects
Highlights:
Responsive support
Easy To Install
Works perfectly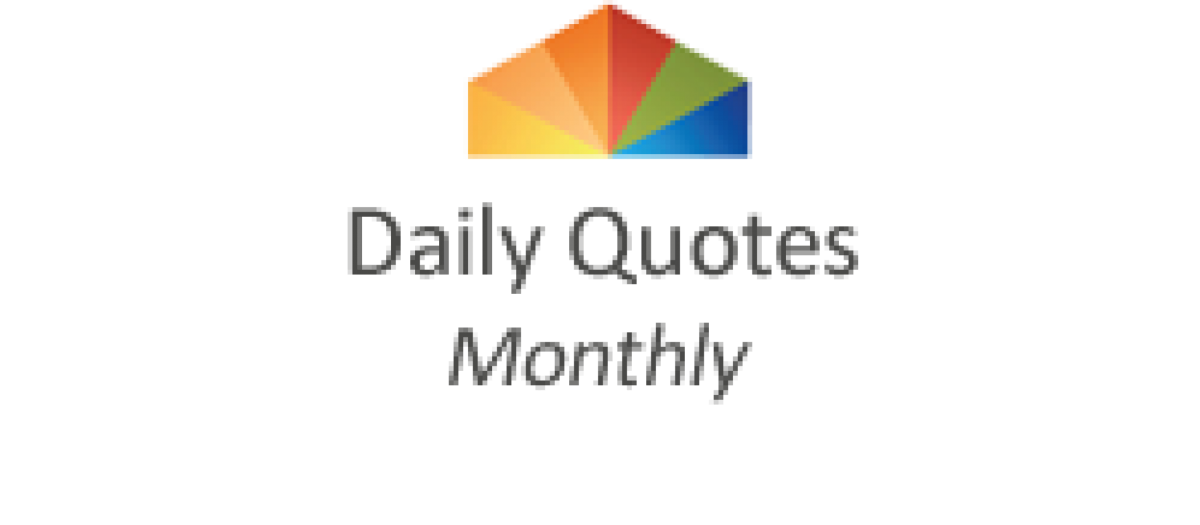 Daily Quotes allows you to show a quote in daily routine very easily. In addition, it gives you an ability to add Quotes for the whole days as well as exchange them in an automatical way depending every day. You can also control the width of the module which is from module parameters.
Provided features:
Readmore link for each day
Enable/Disable read more link
Change Read more text
Enter Quotes for all days
Manage module width
Highlights:
Very Convenient
Specific application.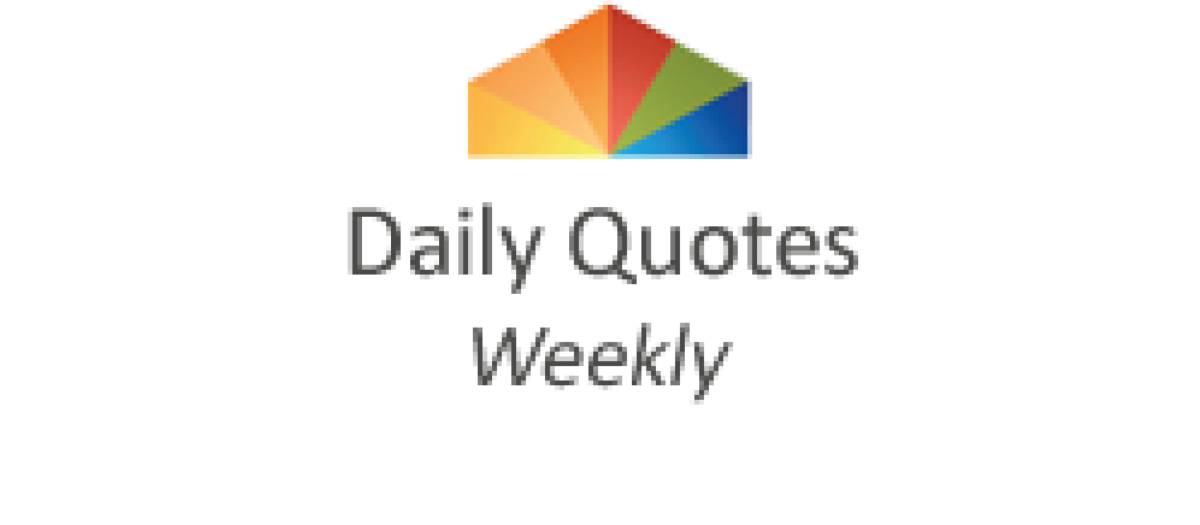 Daily Quotes – Weekly is an effective Joomla Extension that gives you an ability to show a quote weekly. Furthermore, you are also able to add quotes for 7 days of a week as well as change them.
Provided features:
Enable/Disable read more link
Change Read
Module parameters
Readmore link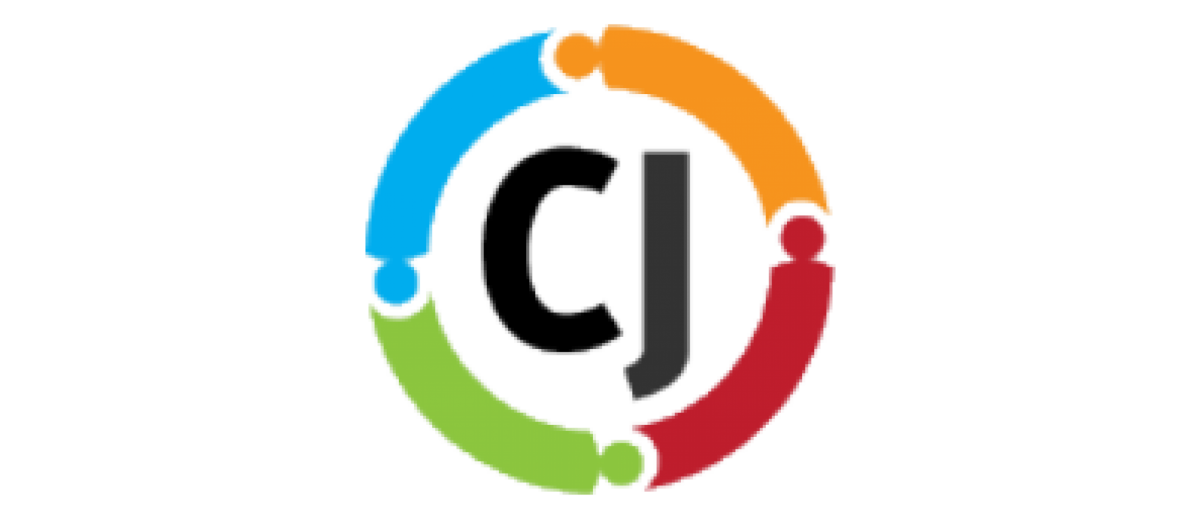 This extension enables you to make a publishment and share the quotes. Moreover, your users are able to discuss and offer precious words or sentences which is from famous people or celebrities. Thanks to the category system, you can also category the quotes and their authors easily.
Provided features:
Social sharing & bookmarking tools
Points System: CjForum
BBCode editor
WYSIWYG editor support
Submit quotes from front-end
Activity Stream Support
Comment system support
And more
Highlights:
Exceptional support
Awesome Program
Great value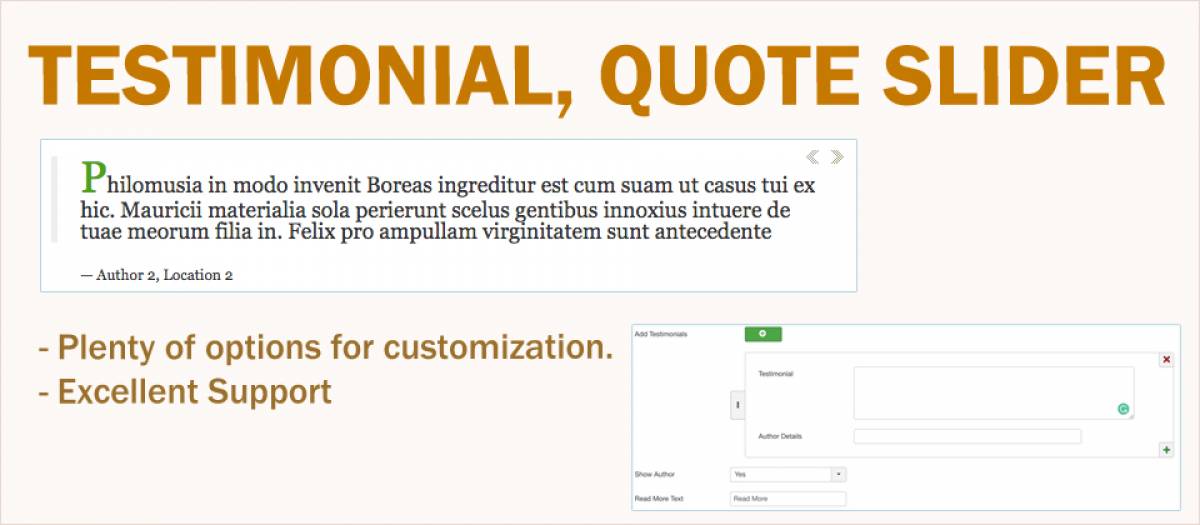 Testimonial, Quote Slider is a Joomla Quote Extension that enables you to display the Quotes, Testimonials on your site as many as you like. It provides you a nice presentation and you can also manage the sliding delay and sliding speed as well. Besides, many powerful features are also included in this extension.
Provided features:
Control Sliding Speed & Sliding Delay
Customize to fit in your site
Beautiful presentation
15 loaded fonts
3 options to avoid Jquery issue
OFF Author Details
13 Navigation Styles
And so on
Highlights:
Outstanding support
Really great
Excellent Service

This extension allows you to submit the quotes for your site as many as you want, including many different topics. In addition, your users can also have the ability to choose and insert authors for the quotes that you submitted as well as report the items that should not be published.
Provided features:
Select or add one author
Unlimited nested topics
Promote authors or quotes
Different ordering options
Display authors, quotes or topics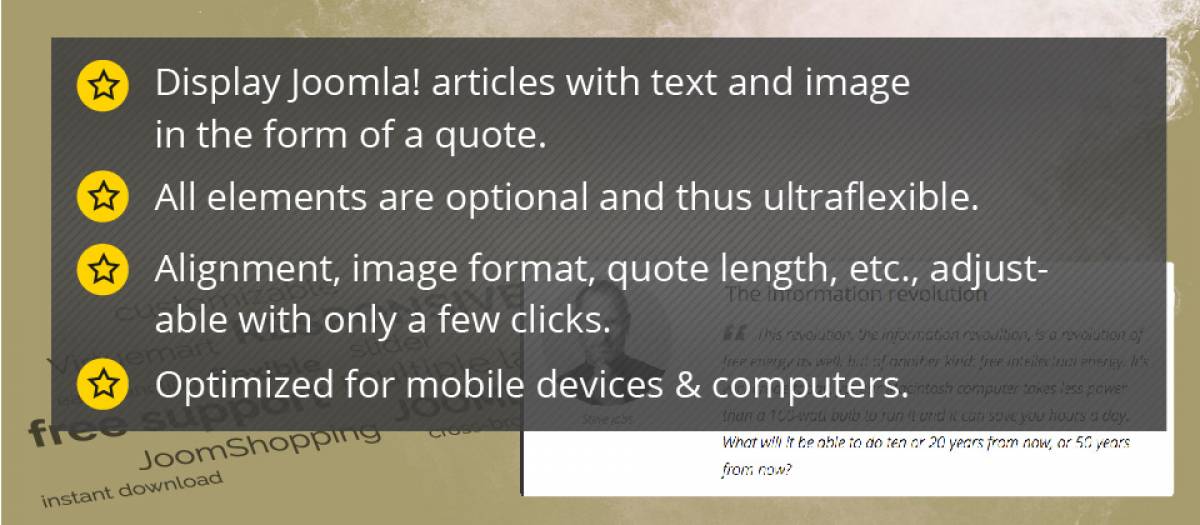 Using this extension, you are able to show the quotes at any positions on your site. It also includes many other functions, for example, you can show the articles that come with photos or texts that are in the form of quotes.
Provided features:
Alignment, image format
Seamlessly integrable
Simple installation
Operating and top support
Display Joomla articles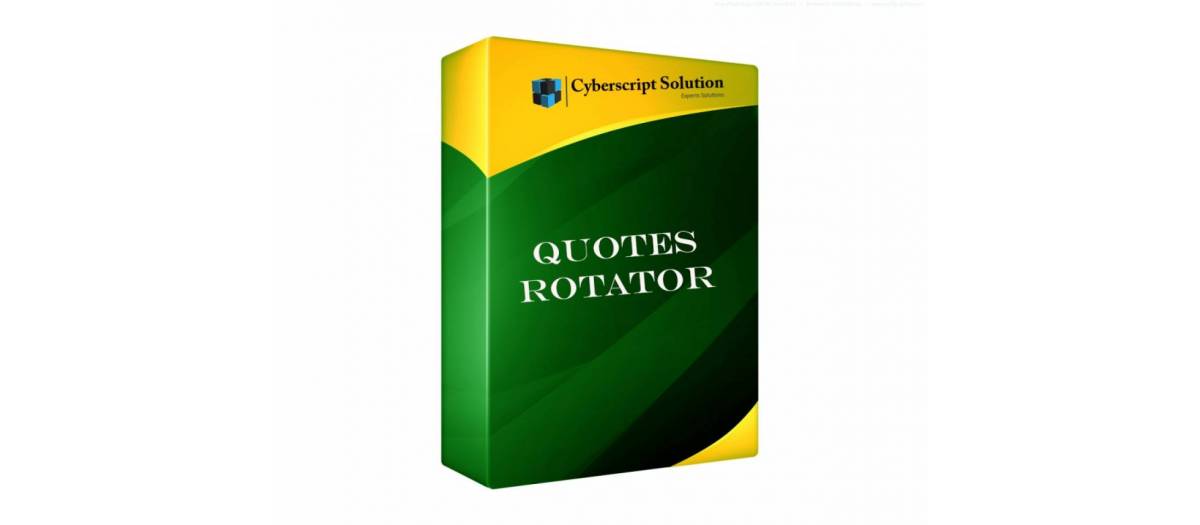 Quote Rotator is a Joomla Hosting Provider that allows you to insert and show quotes, testimonials, and other content rotating snippets on your Joomla site. In addition, you are able to rotate any kinds of content via any kind of module or customize the module.
Provided features:
Module back-end Configuration
Rotate any type of content
Add many quotes to rotate
Articles of a Selected Category
Are you Web Freelancer or Web Design Company? Join our Club and Access our Resource!
500+ Premium Joomla! and WordPress themes just $8.70/Month, Quickstart (dummy) package included, unlimited domains!