There are a lot of ways to make your site look more attractive to customers. One of the best ways to display the quote on your site is using WordPress Quote Plugin. So, if you are looking for a plugin allowing you to do that, the collection with the useful Quote Plugins may be for you. Let's check out!
Why should you have the WordPress Quote Plugin for your site?
When you are using WordPress Quote Plugin, you can give your visitors something interesting or positive and your site will become more exciting. Moreover, this makes your content more valuable with meaningful quotes. In order to help you do this easily, today, in this collection, we help you lick up some effective WordPress Quote Plugins. Let's take a look and choose the most suitable for your site!
Top Helpful WordPress Quote Plugins

Free Quotation plugin is a free but effective WordPress Quote Plugin that you can use to show a lot of information for your site. Thanks to it, you are able to show quotes as well as tips and many others for your site in real-time. Furthermore, this plugin also allows you to use your own quotation list from CSV or insert it in a manual way.
Provided features:
Use your own quotation list from CSV
Edit your quotation
Display different groups of information
Change the day to display
Display quotes and tips
Add quotes
Decide how often quotes should be changed
Highlights:
Works fine
Lightweight
Easy but fully functional

Nice Quotes Rotator is a great WordPress Quote Plugin. By using it, you can show quotes that are selected randomly on the admin page very easily via a shortcode. Moreover, an option consists of the lyrics which are from "Hell Dolly". Here is also a great option for rotating testimonials, rotating random affiliate links, random featured posts, and so on.
Provided features:
User-entered quotes
Display quotes chosen randomly
Excerpts from a user-chosen category
Lyrics from "Hello Dolly"
Link from a user-chosen links category
Highlights:
Easy to use
Helpful
Various options

Automatic Quotes is an effective WordPress Quote Plugin that allows you to show quotes that are from QuotePiper.com site into your blog automatically. What's more, thanks to this plugin, you can also choose the exact time when your quotation gets updated. A lot of other features are also consisted of in this plugin.
Provided features:
Automatically picks up the daily quotes
Select the time when the quotation gets updated
A new quote in 10 minutes
Aesthetically designed and in most the cases
Ensure the loading time is not affected
A fallback quote

Quote Tour is a free but powerful WordPress Quotation Plugin that you can use to insert a random quote into your site easily. Moreover, using it, you can also select the category that you like such as Beauty Quote, Art Quote, Future Quote, Happiness Quote, and so on. The well-known quotations can be also displayed on your page automatically.
Provided features:
Pace a Random Quote on your page
Adapts to the theme of your page
Multiple different categories to choose from
Place multiple widgets on your page
Highlights:

Quote of the Day by LibQuotes is a must-have plugin if you want to find a tool to help you display a quotation. This WordPress Quote Plugin enables you to insert a Quote of the Day widget into your WordPress posts and pages in an extremely easy way. There will be a new handpicked quotation displaying on the side of your page every day.
Provided features:
Add a Quote of the Day widget
A new handpicked quotation will appear every day
Connects to libquotes.com
Generate the quote of the day
Conclusion
All in all, WordPress Quote Plugin is a great tool for you to show quotes on your WordPress website and engage more visitors' attention. Thank you so much for reading! If you have any questions, please leave a comment below, we will reply as soon as possible!
Moreover, don't forget to explore our responsive and professional free WordPress themes to get a wonderful one for your site. See you in the next posts.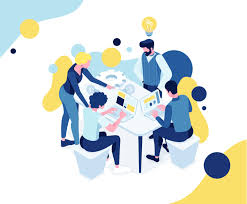 Latest posts by LT Digital Team (Content & Marketing)
(see all)