In today's collection, we will bring you the top best WordPress Footnotes Plugin that helps you to clarify the text on your website page, and much more. Before going to the listing, we should take a look at the brief definition of this tool.
What is the WordPress Footnotes Plugin?
WordPress Footnotes Plugin is a quick and easy way to add footnotes to content and allow people to reference information in an orderly manner. These WordPress footnotes plugins are simple lines of text that can appear on the bottom of any post or page on your WordPress site. All of them are customizable, affordable, and very user-friendly. Let's discover them to find out the best suitable for your site.
Top Best WordPress Footnotes Plugin

Better Footnotes is a robust and flexible solution that provides your article's readers with a fast reference and links to additional information. It lets you add footnotes on articles easily and effortlessly using the visual editor or WordPress shortcodes. Besides, easy to use, customizable, and compatible with any WordPress theme are some other highlights of this plugin.
Provided features:
Robust & flexible implementation
Visual editor buttons to add footnotes
Simple shortcodes to add or list footnotes
Animated footnotes scrolling effect, which can be disabled
Highlights:
Easy to use
Customizable
Nice

Civil Footnotes is a WordPress plugin for adding footnotes on your blog. It parses your posts for notes wrapped in ((double parenthesis)), then extracts that parenthesized text into a footnote list at the end of the post. There are many solutions for managing footnotes within your WordPress website, but Civil Footnotes distinguishes itself from the rest with a simple, readable plain text syntax.
Provided features:
Simple, readable plain text syntax
A Markdown editor, or the classic editor plugin
Taken from the blog Daring Fireball
The addition of a title attribute to the footnote reference in the text
Highlights:
Easy to use
Great support
Effective

Footnote plugin is a powerful WP plugin that allows you to create multiple footnotes to your post and pages. Moreover, the plugin supports adding endnotes, footnotes, citations, bibliography notes, pictures, and other media. It also allows users to add footnotes to any page or post in WordPress, as well as fully customize them. With this plugin, you can import footnotes between different sites and much more.
Provided Features:
Add a footnote to every page or post
Customize the footnote style and design
It consists of a customized footnote index page
Allow creating a database of footnotes for selected terms
Highlights:
Highly customizable
Easy to use
Simple

Footnotes is an all in one solution that offers features to display an automatically-generated list of references on your WordPress post or page. This plugin comes with some default settings for footnotes and also gives the user control over how he wants to display the footnotes.
Provided Features:
Fully customizable footnotes shortcode
Decide, where your footnotes are displayed
Add custom CSS to style the appearance
Responsive Reference Container
Automatic numbering of your footnotes
Choose from a list of symbols to represent your footnotes
Highlights:
Easy to use
Highly customizable
Clean and professional

Inline Footnote is a professional plugin which is used to add inline footnotes to the post content of your online business website. There are many shortcode settings present in this plugin which will help you to do easy changes in the footnote. The plugin allows for footnotes to be viewed in the text, so users don't have to scroll to the bottom of the page for the content.
Provided Features:
Little numbers will appear in the post content
You can change the background color of footnotes
Footnotes to be viewed in the text right to it
Allows you to change the text color
Highlights:
Effective
Responsive
Great plugin

Easy Footnotes WordPress plugin is a simple yet effective WP plugin in the list of WordPress footnote plugins. This plugin is used to add footnotes throughout your WordPress posts by using the shortcode. Users can simply click on a footnote to view the content, without having to scroll down to the bottom of the page. Furthermore, the plugin is user-friendly and easy to set up with customizable options.
Provided Features:
Use shortcodes to add footnotes
Integrate with the qTip2 jQuery
Display number of the footnote inside the post
Display full footnote text below the post
Highlights:
Nice
Simple
User-friendly

Modern Footnote is another awesome and powerful WordPress Footnotes Plugin we have to mention in this list. This plugin is optimized for desktop as well as for mobile devices. You can use a footnote in your post by using the footnote icon in the WordPress editor. Each footnote will have a sequence number associated with it. Hence, you can customize the footnote and sequence number styles very easily.
Provided Features:
Use shortcodes to add footnotes
Automatically number each footnotes sequentially
Optimized for desktop and mobile
Do easy changes with the help of custom CSS options
Highlights:
Easy to use
Mobile-friendly
Nice

WP NoteUp is a unique WordPress plugin because it allows users to add footnotes while editing pages. Users can include notes while editing any post or page on their WordPress site. In addition, the plugin allows users to add images, text, hyperlinks, and more as well as style the format of the footnotes.
Provided Features:
Add footnotes while creating and editing posts
Ability to add notes, images, videos, and other media to post/page
Option to customize the footnote style and format
Highlights:
Great support
Unique
Awesome

Footnotes Made Easy is a simple, but powerful, method of adding footnotes into your posts and pages. It allows you to simply insert footnotes via double parenthesis, combine identical footnotes, suppress footnotes on specific page types, many configuration options, and many more useful features.
Provided Features:
Simple footnote insertion via double parentheses
Combine identical notes
Solution for paginated posts
Suppress Footnotes on specific page types
Option to display 'pretty' tooltips using jQuery
Lots of configuration options
Highlights:
Easy to set up
Useful
Powerful

Simple footnotes is a user-friendly plugin that allows users to easily add footnotes to their WordPress site. You can create elegant but simple footnotes by using a shortcode. Moreover, the plugin supports pagination, has helpful support, and is a hassle-free experience for all users.
Provided Features:
Create simple, elegant footnotes on your site
Use the [ref] shortcode and the plugin take care of the rest.
Strong shortcode
Hassle-free experience for all users
Highlights:
user-friendly
Elegant
Great plugin

Advanced Footnotes lets you add footnotes on articles via shortcodes. It is extremely customizable, therefore it can be implemented on any theme. With its internal functions, you can also implement Advanced Footnotes on your own theme in any form you like.
Provided Features:
Easy & flexible implementation.
Implemented WYSIWYG editor button.
Footnotes can be implemented with shortcode or function.
Animated scroll effect (can be disabled)
Lightweight CSS (can be disabled)
Custom CSS styling
Dynamically changeable interface options
Highlights:
Easy to use
Flexible
Lightweight

This plugin allows you to add simple, elegant footnotes on your site. It makes it incredibly simple to create those footnotes, leaving nothing to teach the site's editors. This is an awesome plugin you should try once in life. Check it out!
Provided Features:
No need to explain shortcodes or special syntaxes
It adds a button to the TinyMCE editor toolbar in the second row
Simple to create those footnotes
Wonderful shortcode
Highlights:
Conclusion
Do you like this above collection of WordPress Footnotes Plugin? if you have any questions, let us know by leaving a comment below! We will answer it as soon as possible. Moreover, don't forget to share this article with your friends if you find it useful.
Besides, you can access free WordPress themes to have a more attractive design for your websites.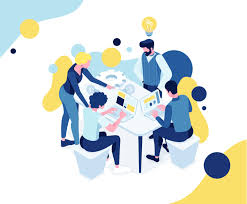 Latest posts by LT Digital Team (Content & Marketing)
(see all)