It's time to create new or re-design your websites to bring it to the next level.
Check out Top 110+ Best Free Joomla! templates Listing of 300+ Best Free WordPress themes
Today, we're happy to recommend to you 10 Best Iphone Apps for Developers.
Despite plenty of desktop technology tools, it still takes more than single software to become a great web developer. Web developers are imaginative and they rely heavily on computers and laptops but there are tons of applications that can be very useful in your iPhone as well.
If you're a professional developer or a programmer, take a look at these web development iPhone apps and see if you find something useful from the list!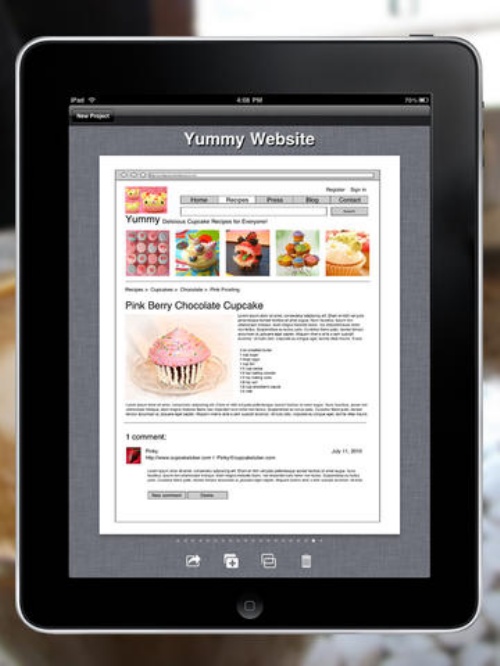 This app is a premiere mobile wire framing and mockup app for your web, iPhone and iPad. It has a comprehensive list of pre-built controls. The low fidelity mockup support feedback, and communicates ideas clearly. It has a multi-touch interface.
iMockups allow you to email editable projects to your colleague's or clients for collaboration. It supports multiple projects and each project can have multiple pages. You can manage them on the project view. The app is available for USD $6.99.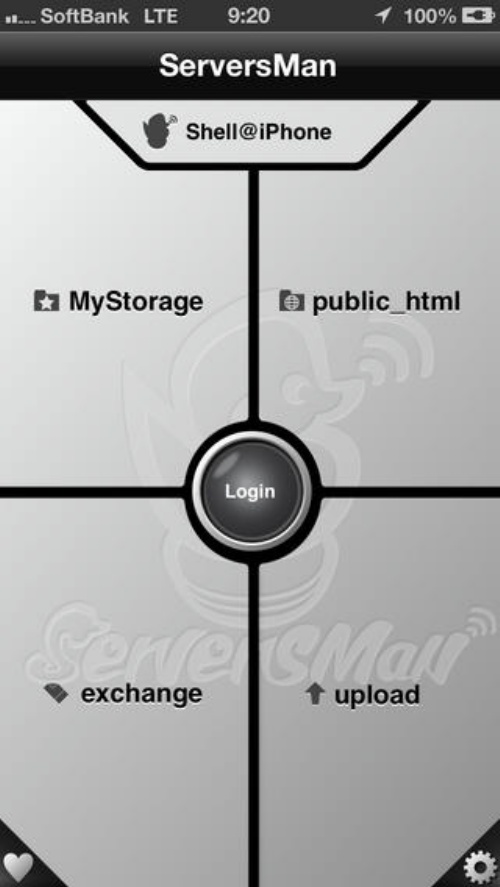 ServersMan allows you to use your iPhone and iPod touch just like the USB flash drive. You can share files with friends, or publish web pages. ServersMan can open all major file formats such as; Microsoft office, iWork, PDF, and Text etc.  Simply start the web browser on your PC, access to the specific URL. This app is freely available to download.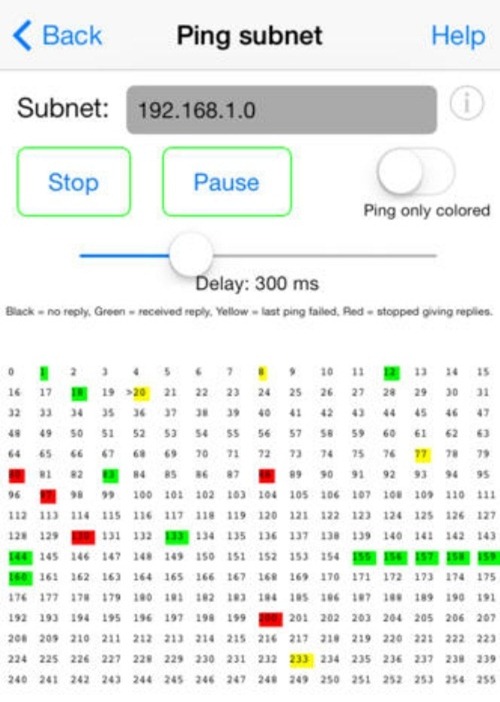 This is a software test tool for maintaining and debugging the network problems on a local area network (LAN). You can get an easy view for a full subnet on a single screen. The Green light will mean the device is working, yellow, there is a problem, and red, the device is no longer on LAN.
The app includes a Telnet console application, if you need telnet access to a router. The app is optimized for iPhone 5 and is available for USD $3.99.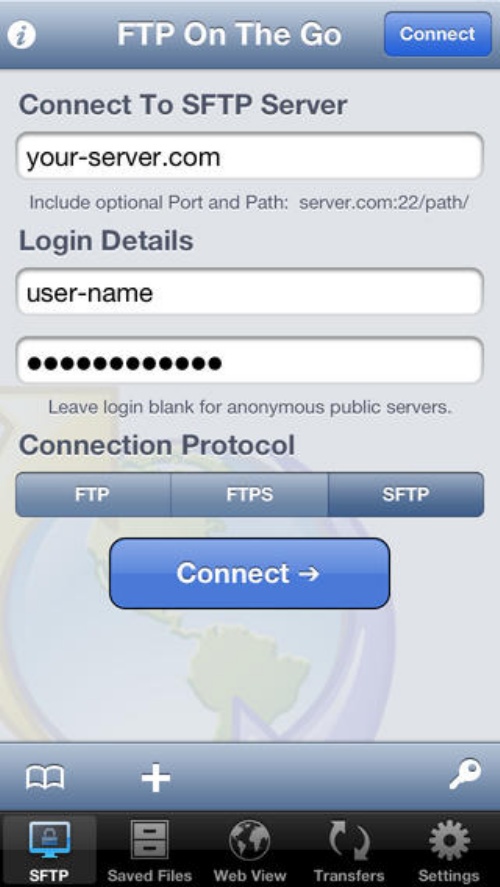 This is an FTP client for iPhone. You can view and edit HTML, CSS, JS, PHP, and ASP etc. files on your server with its built in editor to change your website from anywhere. You can view images and documents in formats including JPG, PDF, and DOC etc. You can download, edit the text file with built-in editor, and re-upload your changes.
You can also set a master a password for this app to protect your valuable server login info. The app is available to download for USD $4.99.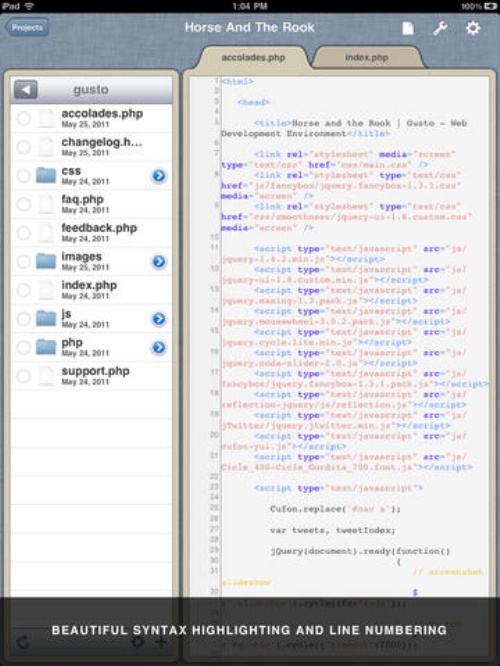 You can easily manage and edit your sites with Gusto app. This app allows you to open multiple documents in tabs for faster navigation. After editing, preview your documents locally in order to quickly see your updates. When you want to make changes live, transfer your documents via built-in FTP client, or use the document publishing. Gusto also includes syntax highlighting for all major web languages. It is available for USD $9.99.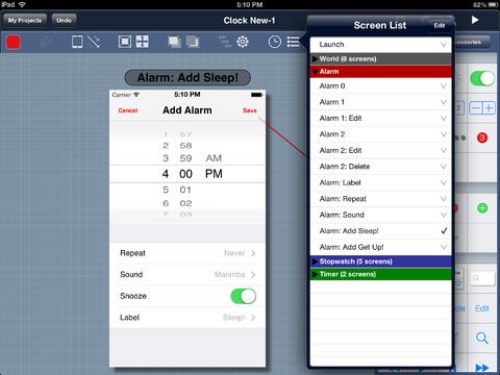 Blueprint is a powerful UI design application. The app has many pre-designed widgets, including all the iOS views, controls, and buttons. You can make beautiful user interface screen with just a few tap, drags and drop. You can make your widget look great by changing properties such as colors, shape, text, and images etc.
You can send your UI design by email or export in a PDF file to share with your team members. The app is available for USD $19.99.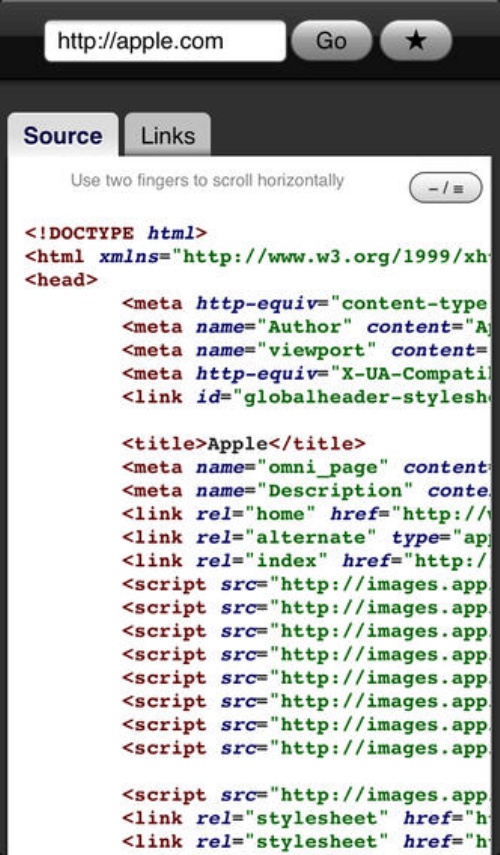 This application shows the HTML, CSS, and JavaScript source code of any website. It extracts the links which are embedded into HTML and CSS so that they can be followed easily. It collects all the images from HTML and CSS which can be viewed separately in a list and full screen.
You can also save the images to photo album. You can save bookmark, toggle word wrap, copy and paste code to clipboard. This app is available to download for USD $0.99.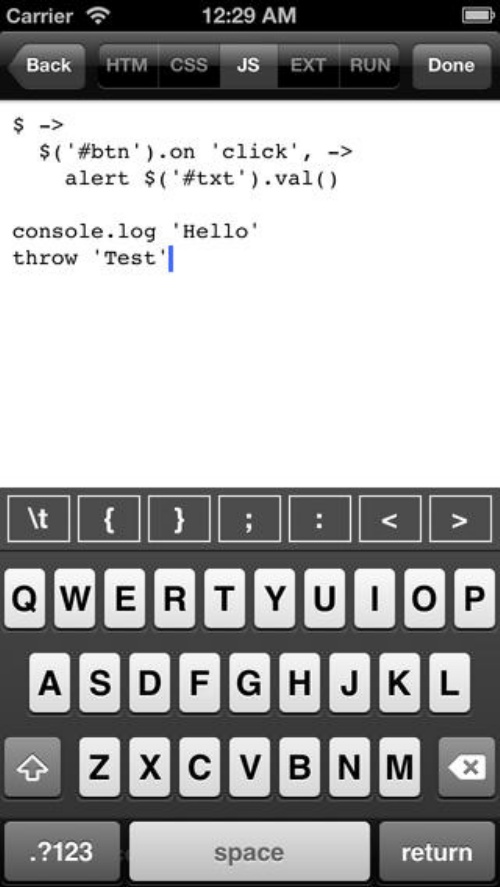 This app offers you a simple web development environment directly on your iPhone. It makes the JavaScript very easy to use. You can also use external library such as jQuery and Processing. You can edit HTML, CSS, and JS (only 1 file per project). It has custom keyboard feature for the input symbols. You can also set background color, and font of editor.
The app also includes a feature to view the generated HTML source, console log, and error log. It is optimized for iPhone 5 as well. The app is freely available to download.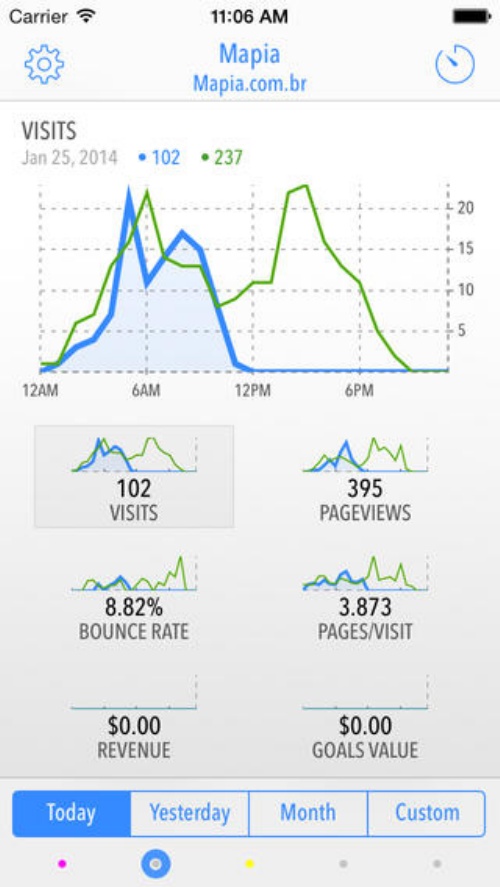 This app provides a simple way to check your Google Analytics account. You can check real time analytics about the visits of your sites. You have unlimited Google Analytics accounts as well as unlimited sites per account. If you want to see more metrics, simply touch the graph chart and you will be able to see Ecommerce reports, goals reports, and content reports as well. This app is available to download for USD $9.99.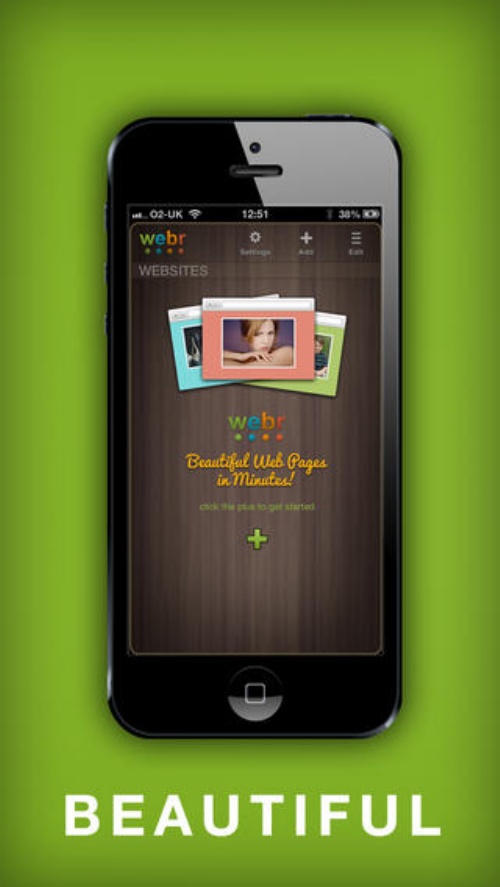 Webr allows you to create, publish and edit websites directly from your iPhone. It is perfect for creating a website for your business, for writing a blog, or simply sharing your photos in Webr galleries. Simply title your website, add image or blog pages, choose a theme and publish! The app is freely available to download.
This was my list of 10 best iPhone apps for the developers. Laptops and desktops are no doubt best for working but when it comes to working on the go, these are the apps that you should be looking to use in your iPhones. I hope you found something useful for the list.
Share the post with others as well. Do you know any other app that you think should be on the list? Please share your thoughts in the below comment section. I would love to hear it!
From: http://www.webdesignai.com
Are you Web Freelancer or Web Design Company? Join our Club and Access our Resource!
Access 500+ PRO Premium Joomla! and WordPress themes with $19,200 just $149, Quickstart Package included!