Graphic designers have to stay permanently updated with the latest design trends on the web, and that is why we always love new, high quality freebies! PSD freebies are not only a great source of inspiration, but they will also save us a lot of time in our design process. Update your freebies collection with these 20 PSD freebies of the month for designers. All of these various graphic freebies are very high quality free PSD files you can download and use in your projects.
In this list of 20 PSD freebies of the month you'll find lots of random PSD freebies such as objects, kits, logos, and more!
Want more? Get these PSD Freebies.
Telkom University — Logo
The designer made a psd file for Telkom University logo. Download it in the link above, plus it's absolutely free!
Flashlight Logo Mark
This is a simple flashlight logo mark available for free download. This simple and catchy flashlight logo is available in the following formats: Transparent PNG, Photoshop PSD, Vector EPS, AI Illustrator. Download and enjoy!
Flat Fish freebie PSD
The designer just tried a flat illustration. Feel free to grab the PSD and use it however you want.
Crypto Currency Coin Design Template Freebie
Presentation is everything when it comes to promoting your new coin. Here's Crypto Coin Artwork Template (v1), a fully layered and organized PSD with vector shapes for easy editing. Mix and match templates and easily change colors, sides, and elements to create a unique coin design. Best of all, it's free!!
FREE Royal Text Effect
This is a nice, metallic "Royal" text effect for Adobe Photoshop which comes as a freebie! Feel free to download and use it as you please!
Design Process Icon Set
This is a design process icon set with a flat style. It looks great and can be especially used on portfolio websites. Get the FREE PSD file!
Monster TV
This is an awesome monster TV made in Photoshop! It is unique and I'm sure you'll find this freebie a good use.
Survival Kit
This is a fun designer's survival kit made in Photoshop. It has a flat design! Feel free to use the kit anywhere.
Leather Notebook PSD Freebie
This is a leather notebook PSD freebie you can download with just one click! Free for non-commercial and personal purposes.
Daniel Wellington illustration – [GIF]
This is a simple illustration and animation with the lovely watches by Daniel Wellington. Great gif file!
PSD Iron Man Flat Helmet
Iron man fan? The designer created this Iron Man helmet just for practice. PSD is attached just download and enjoy! Check out the 2x as well.
Fujifilm Cameras
The designer is a huge fan of the latest trends in iconography bringing a lot of the illustration world into design and icons. He took 1-2h to try to make his own based on the two photography bodies – the Fujifilm X100 and XPro1.
iOS 7 Blur Effect in Photoshop
Now we can design with iOS7 blur effect, keep objects vectorized and completely editable! Free PSD and tutorial links!
Ice Creams Free PSD
This Ice cream free psd was created by the designer just for fun! You can download it for free and use it in your own designs. Hope you like it, enjoy!
Polaroid PSD
This is a cool Polaroid PSD. It can be used for various purposes in many kinds of projects. Just download and use it as you please. It's free!
PSD Glass Ball
This is an amazing glass ball! Just check the animation! Looks great! Feel free to download the PSD file.
Pen PSD
This is a simple polished pen psd sharing. It's free to download and use in your own projects. Looks realistic!
Live Blur PSD
The designer discovered this method for creating live blur in iOS 7 designs and thought he would share it. Download the free PSD and share this around if you enjoy it. If you distribute or use the idea please give credit.
One Layer Style Camera PSD
This is an amazing one layer style camera icon made in PSD. Pure genius! Check it out!
Analock Clock
Here is fully layered Analog Clock PSD (scalable vector). You can download it to use for free. Enjoy!
From: http://www.webdesigndev.com/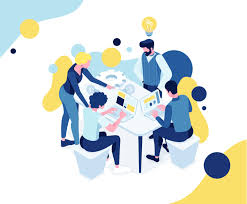 Latest posts by LT Digital Team (Content & Marketing)
(see all)