It's time to create new or re-design your websites to bring it to the next level.
Check out Top 110+ Best Free Joomla! templates Listing of 300+ Best Free WordPress themes
UI Kits are great PSD freebies for graphic and web designers. Here are 20 Free and New PSD UI Kits that will save you a lot of time and help you focus on more important parts of your project. UI kits can also inspire you to create better kits yourself. They are like a start point for you, so you won't have to start designing from scratch.
The below are 20 pixel-perfect, new and free PSD UI kits that any designer should download! Grab these new PSD UI kits and add them to your freebies collection right now. Enjoy!
You can check out:  Top 20 Free PSD UI Kits for Designers, Free GUI Sets, 20 Free PSD Elements for Your Freebies Collection, 20 Free PSD Electronics Mockups with Perfect Designs or Free User Interface Design Kits.
The below is a minimal UI kit blueprint which comes as a free PSD that you can use however you like! This amazing psd includes line elements for simple outline buttons, clean typography, delicate calendars and more.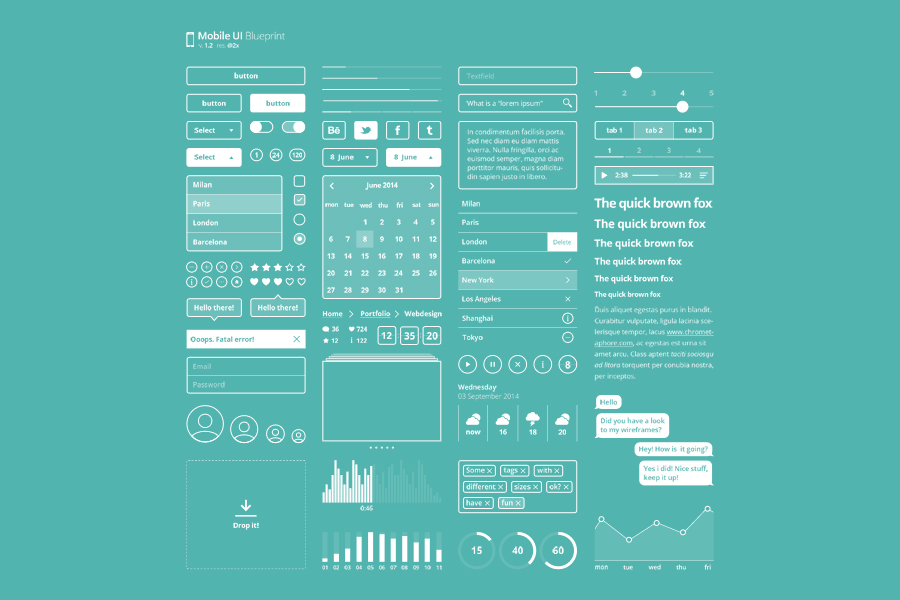 Here is a great UI kit for a gorgeous restaurant website or application. It has a modern design, handpicked elements and inspiring layout. It contains carefully crafted sliders, footers, buttons and tabs.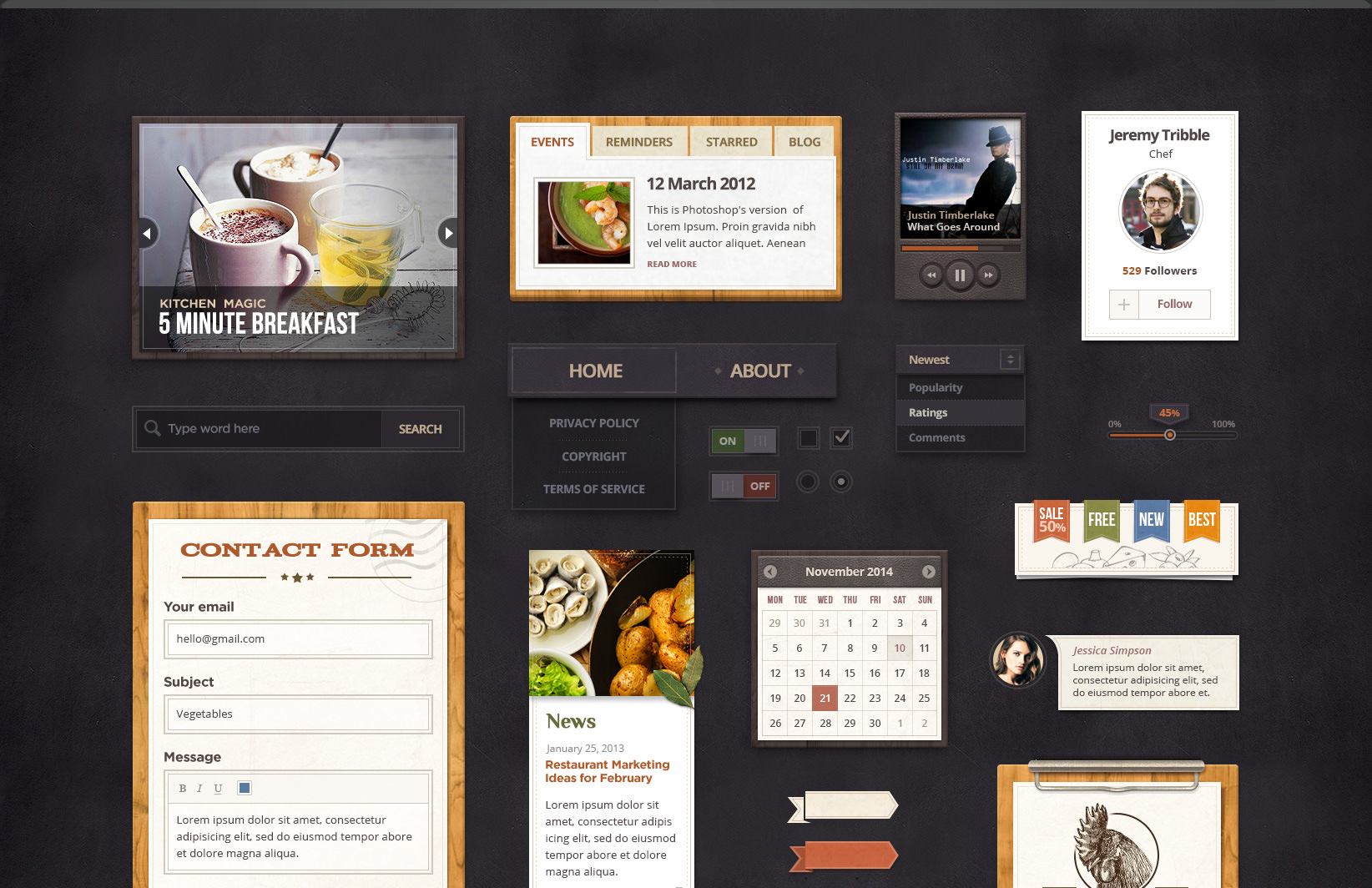 Get this free psd for a massive and free UI kit. The psd includes boxed icons, buttons, pagination, search, players, ratings, social, tags and more all in teal, orange, green and gray hues.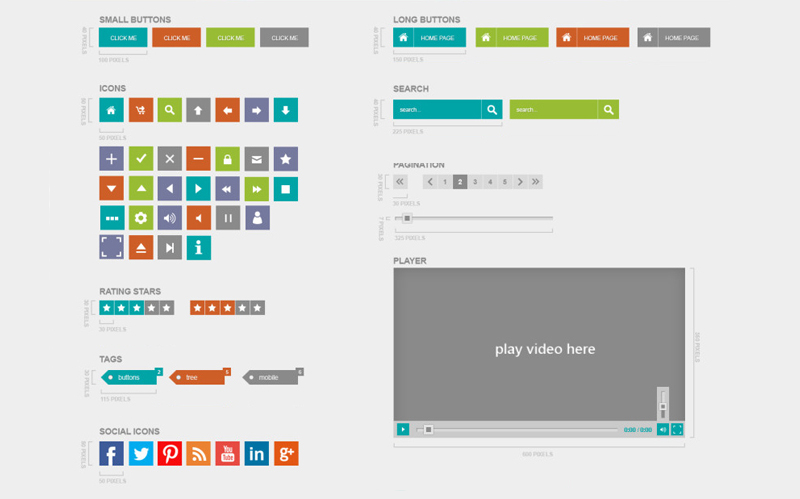 This flat UI kit free psd is full of ideas for your user interface. Download ideas for social logins, players, comments, menus and more. It's free to download and use as you please.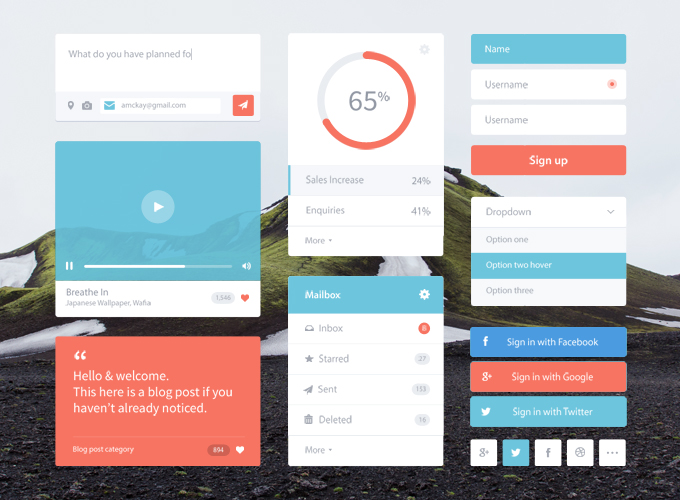 Polaris UI Kit Free PSD is a set of beautiful free UI components, which includes, Check Boxes, Edit Boxes, Page Navigation, Radio Buttons, Menu, Buttons, etc. You can use this UI Kit in any of your projects.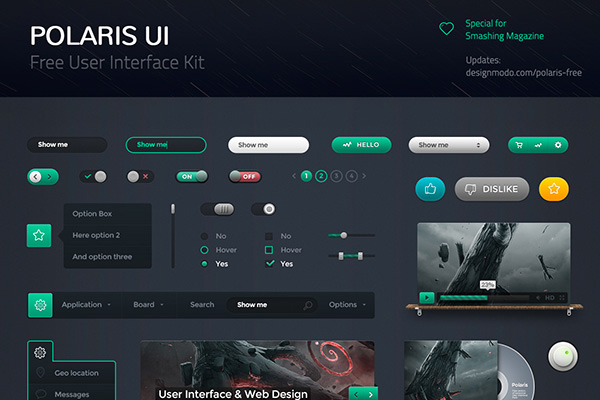 Edge is a free fully customizable component based web UI kit providing a ton of useful elements. Free PSD is available for download. It contains buttons, forms, callouts, sliders, menus, footers, products and much more.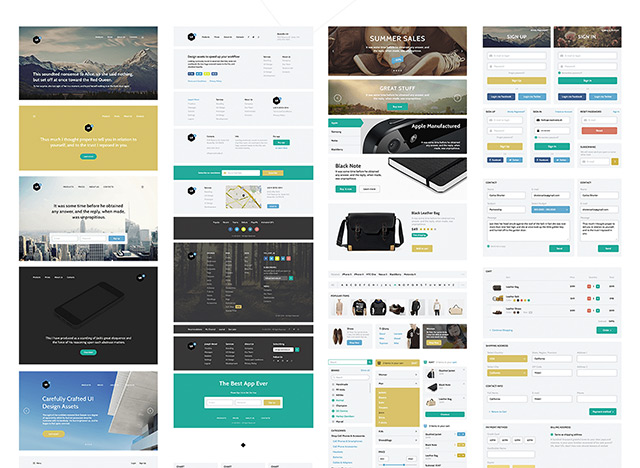 The eye candy UI kit is full of inspiration for lists, buttons, video, a stylish calendar, or audio players, social links, newsletter signup, and much much more. Plus is completely free!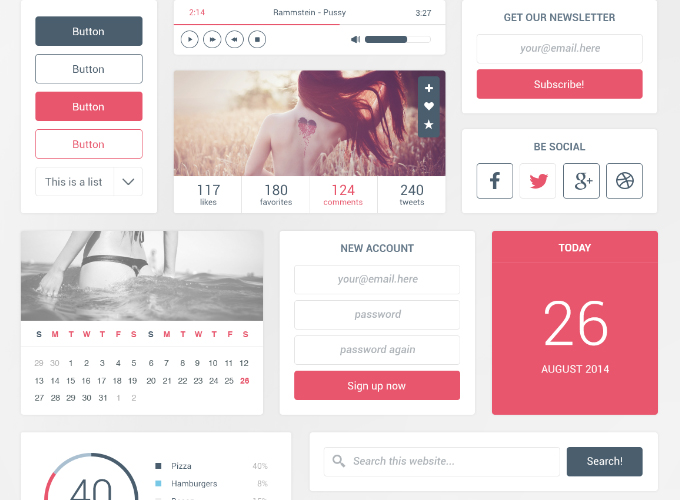 This is a sleek and modern mobile app UI concept created especially for iPhone apps. There are 5 screens in the download such as login, list, menu, shop products and product details.

The below is a modern chat app design ui / ux available to download in Photoshop layered psd format. It is based on a circular style user navigation instead of the traditional vertical scroll style.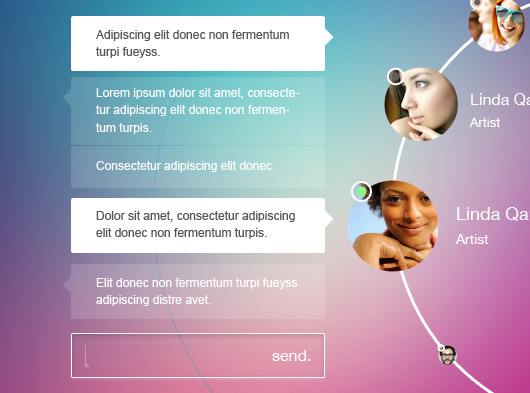 This bright red UI kit is ideal for you next web design. This UI kit includes inspiration for login form, buttons, toggles, user bio, weather widget, menu, sliders and more.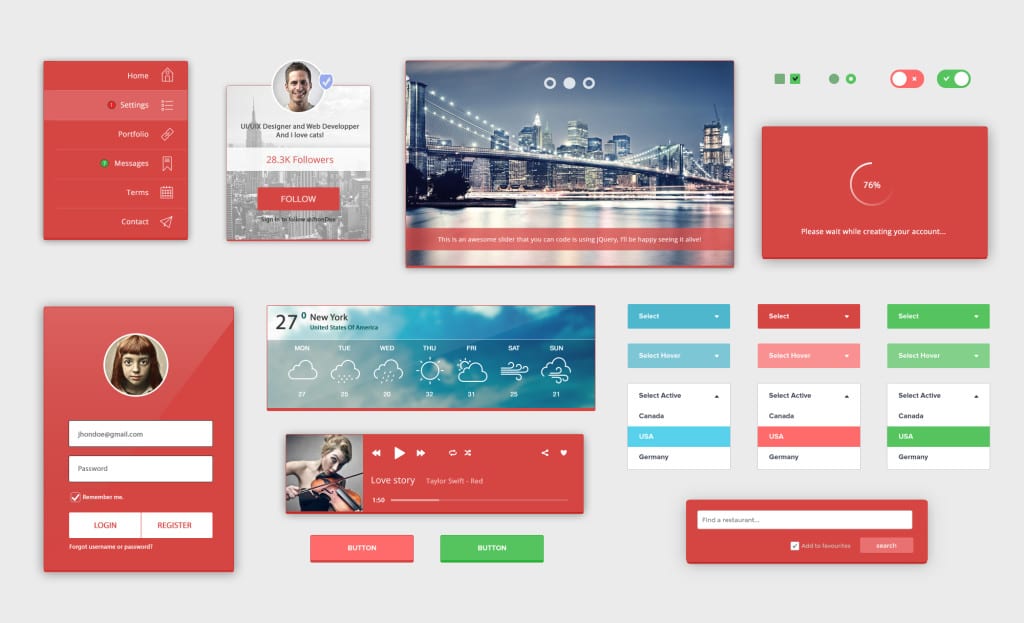 This is a free psd for a clean and flat UI kit. Get it for a pie chart, video player, login form, weather widget, x and more in pretty pink, green and blue.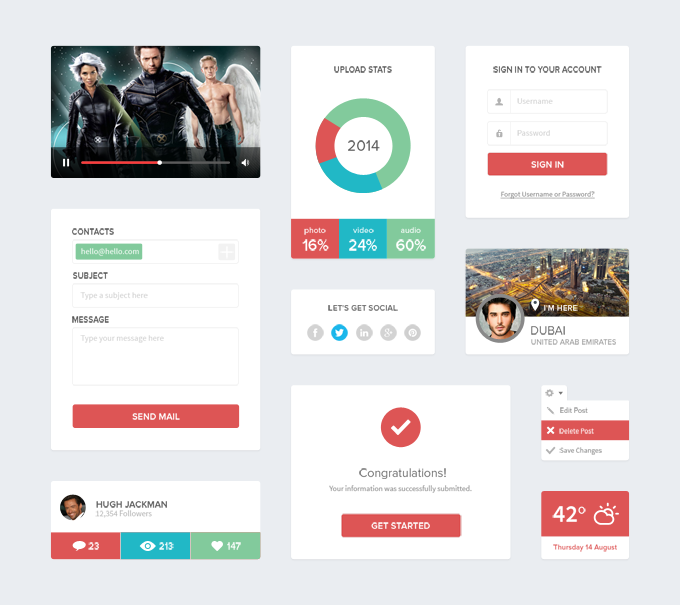 This freebie is a collection of reusable UI elements created with a flat design concept. The freebie comes with a PSD file with preserved layers. You can use this kit in your design projects or to create a full working framework.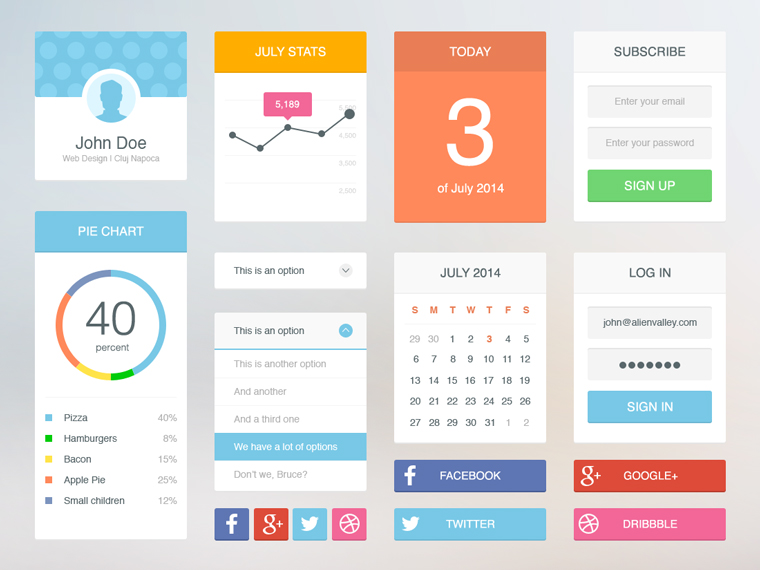 This is a free UI kit psd with toggles, buttons, dropdowns and fields for forms. This Free psd has great elements for login forms, support tickets submission, polls and more.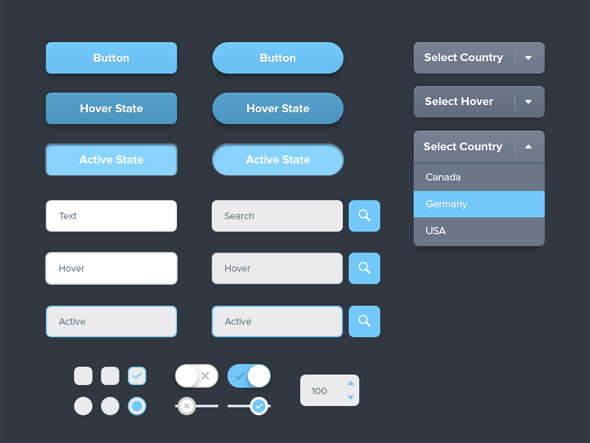 This is a great UI kit which comes with text fields, navigation, buttons, radio buttons, check box's, loading bars, on/off toggles, charts, numeric slider, login form, video player, sign up form and more! All elements are editable, named and grouped together inside the layered PSD files.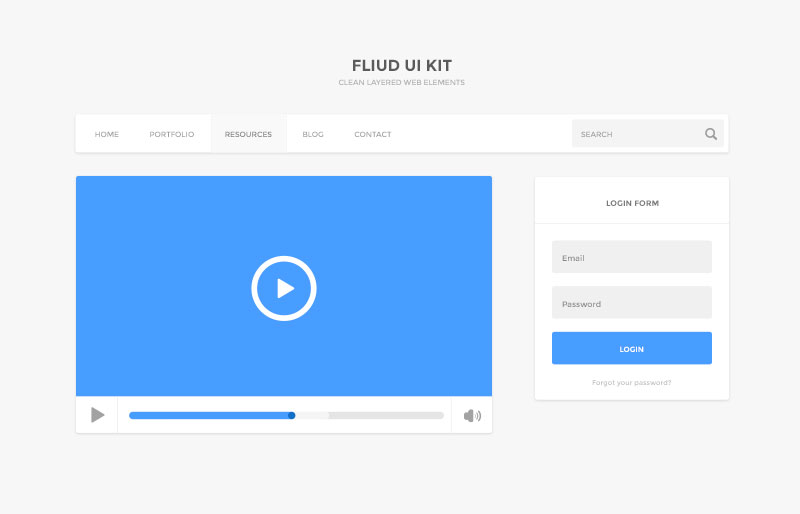 Lucky Store UI Kit is a huge ecommerce UI pack for designers and web developers. It contains hundreds of beautiful and clear elements which help you to build any e-commerce project.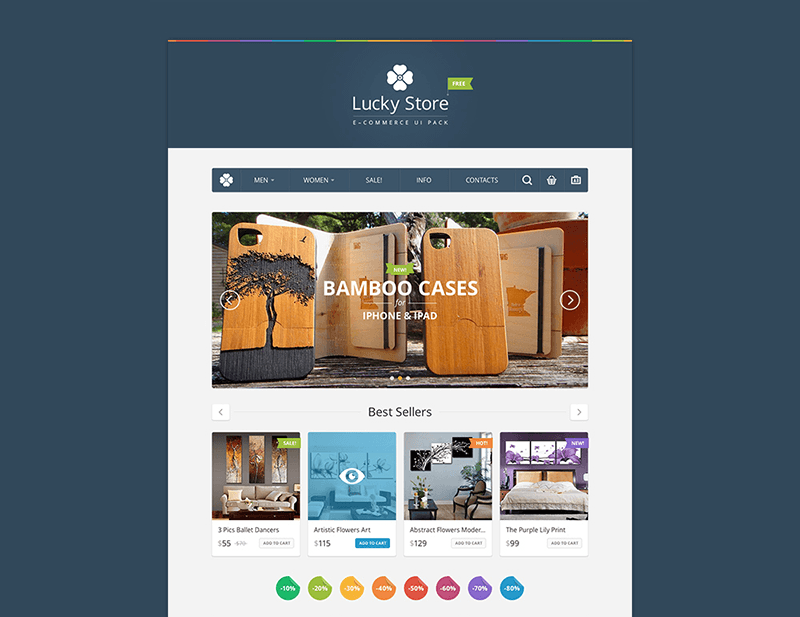 Here is a great collection of over 10 set of free mobile app UI PSD Files. It contains UI elements for iOS and Android mobile apps, which can help you create your own designs with ease.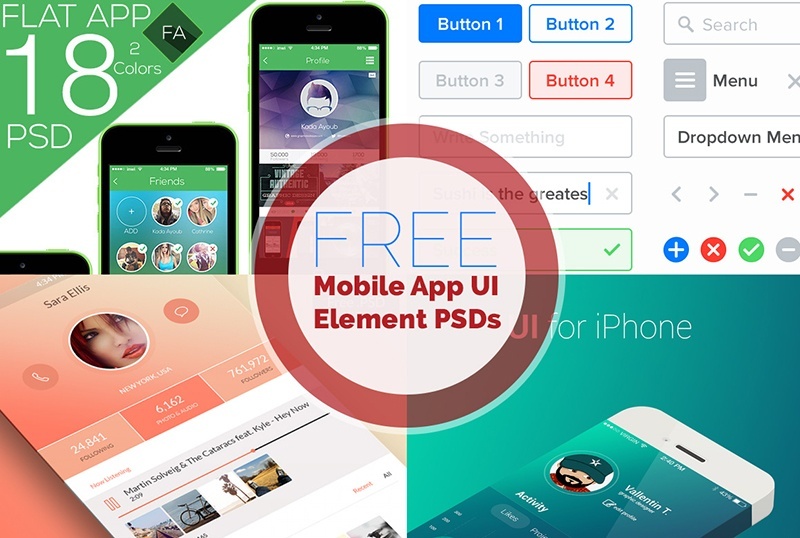 Grab this free summer UI kit to use in your web designs. With assets for a dropdowns, calendar, buttons,  chats, tabs, a login form and more.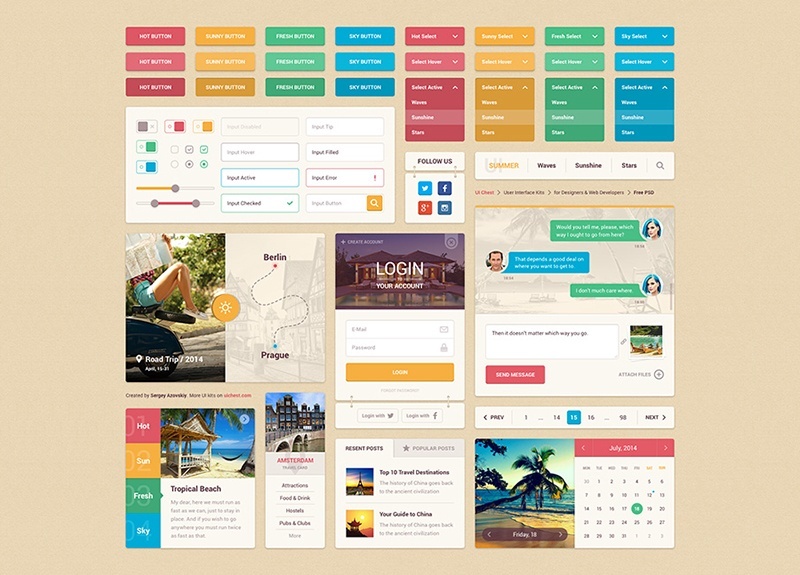 Shapes mobile UI kit is a great iOS UI kit crafted to inspire your next app design. Its transparent elements and smooth edges offer a fresh and slick appeal. It's free to download!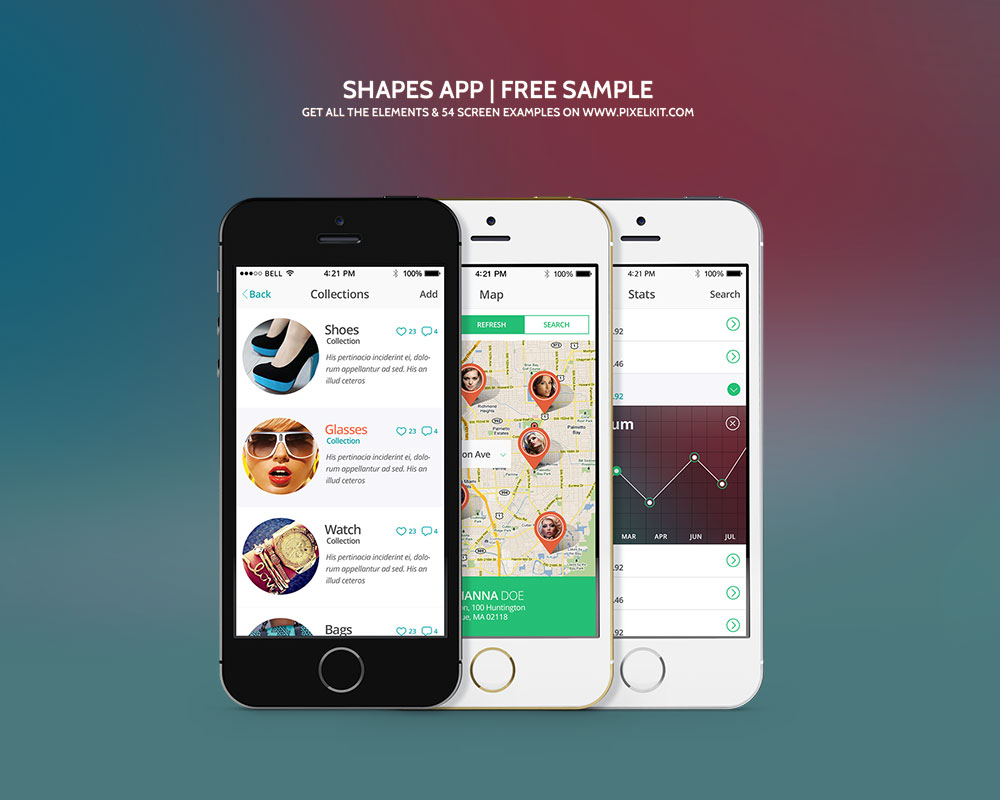 This is a flat UI design kit all about charts, graphs and numbers. It can be useful for creating modern web or tablet app design. Layered PSD file is included.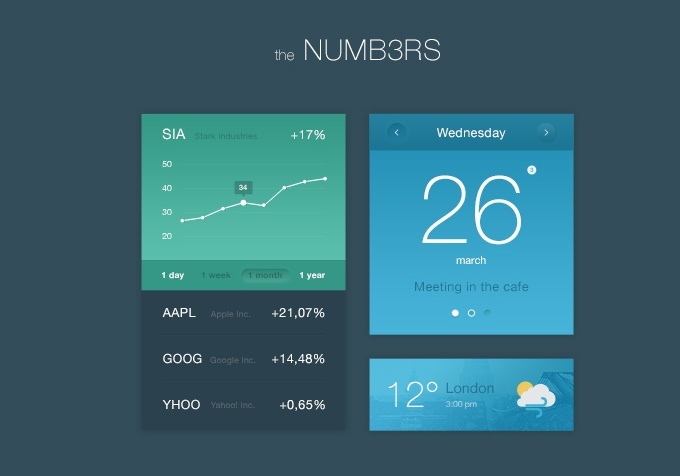 Download this icy blue UI kit for free. With cool blue hues for buttons, calendars, forms, widgets and more it is a great resource for many web designs.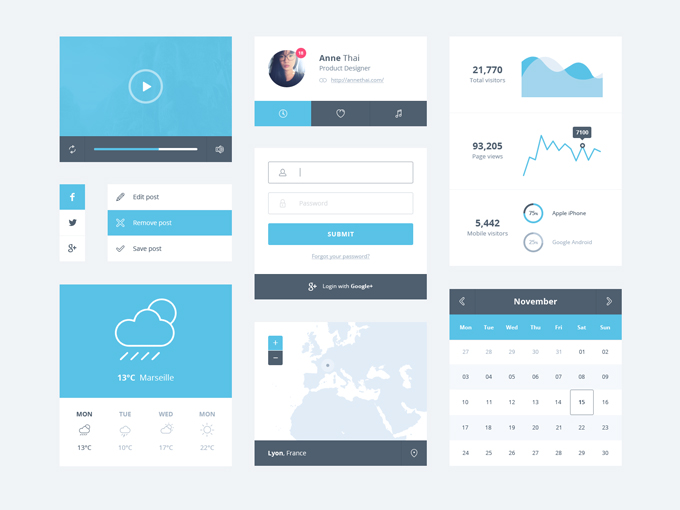 From: http://www.webdesigndev.com
Are you Web Freelancer or Web Design Company? Join our Club and Access our Resource!
Access 500+ PRO Premium Joomla! and WordPress themes with $19,200 just $149, Quickstart Package included!