As a web designer, you can never have enough free PSD website templates in your freebies collection! We're always on the "hunt" for new freebies to get some more design inspiration from other fellow designers.
To make things a lot easier for you, we compiled this list with 20 free PSD website templates. All of these amazing free PSD website templates have pixel-perfect designs and follow the latest design trends!
Want more? Check out these top-notch free PSD website templates.
Business Theme
This design is a single page web template, flat modern design. You can freely edit this template for your use. The PSD file is well layered for further edits. It's absolutely FREE. You can download source file PSD from the link above.
Modern E-Commerce Website Template Free PSD
This is a PSD template for gift shop. It's a modern modular gift shop e-commerce website PSD design, with a great and dynamic layout. This layout will suit any design style or execution for your next web project!
Planeto Website Design Free PSD
This is a free website template with 5 pages! It has a modern, clean design for all purposes. PSD files are fully layered, easy to customize and based on 960 bootstrap grid.
Starnight App Website Template Free PSD
Starnight is a free PSD website design. It's a bit quirky both in color and copy! Starnight PSD has some warm and fuzzy pastel colors and some great flat device mockups to help showcase your awesome app designs.
Hexal – PSD portfolio template
Hexal is a single page portfolio template that came out as a by product of various design experimentations with hexagons.
Creative Portfolio Template Free PSD
This is a creative portfolio website template in PSD format. This free PSD website template has lots of cool features for all your awesome content.
Golden Gate Website Template Free PSD
This is a wonderful Golden Gate Sleek Website Design PSD. It has a very simple design, basic layout and many cool features you can work with.
Steam – Free website template
This is a great free PSD website template. It can especially be useful for event listings and directory pages.
Infusion Business Website Template Free PSD
Infusion is a free website template. It has a very modern and stylish home page PSD template. This free PSD website template comes with a bunch of different layouts on the home page to house all your awesome content.
Location Find Mapping Website Template Free PSD
This really cool free PSD template is called Location Find. It's a free website template you can customize and tweak to suit your needs. You can change colour scheme or website purpose with ease!
Konstructs News Website Template Free PSD
This free PSD is perfect for a blog or news website. It has room for advertising and articles to keep your readers engaged! It has a super minimal style guide which you could adapt very easily to your needs!
Photography Website Tempate Free PSD
This cool free PSD website template features some very vibrant colors and large photography! Perfect for use if you need a modern and dark PSD website template. Download now!
Photo Stylish Website Template Free PSD
This is a stylish flat PSD website Template to showcase your photography! This unique layout has some a great flat feel and uses some minimal coloring to make sure your photos look their best!
Craze Landing Page Template Free PSD
Craze is a trendy landing page for your next product or service. It comes complete with a fully layered psd file and can be edited to fit anyone's needs.
Singolo App Website Design Template Free PSD
This very classy free PSD is a bright & minimal PSD theme called Singolo. It has a great flat design and a lovely color palette.
LimeLight Portfolio Website Template Free PSD
This is a classic and clean PSD website design to start giving away your awesome graphical resources! Awesome freebie to download!
Blueasy Website Template Free PSD
This is a nice website template which comes as a fully layered PSD file. It is very well organized and has a simple fullscreen layout you can modify as you please to fit your needs.
Thunder WordPress Theme Free Homepage Template PSD
This is a very cool free PSD Website Template. Thunder is an amazing and great looking folio of WordPress themes. It has a dark color palette and it can be easily customized.
Display Email Template Free PSD
This freebie is a trendy free PSD email template. It comes with 3 psd files for the various layout versions for the template. You can purchase the HTML version of this email template.
Illustrate Flat Website Design Free PSD Template
This free PSD is called illustrate and it's a free flat design PSD template. This clean minimal style follows the popular design trend called Flat Design. It's crisp and looks great.
Download
From: http://www.webdesigndev.com/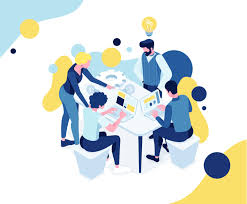 Latest posts by LT Digital Team (Content & Marketing)
(see all)