Why should you insert a background image in WordPress?
It is easy for us to answer this question. When you add a background image to your WordPress page, it will certainly make your website look more attractive than ever.
Most webmasters will use the default themes provided by WordPress because they don't know how to add a background image or they don't take the time to fully customize these themes. Therefore, sometimes the default background image will be not suitable for your requirements and purpose.
One of the important things is that adding a background image for your page really makes your site stand out from established websites. Thanks to that you will have more chances to catch the visitors' attention at the first sight.
If you want to understand more about the useful feature, you can click on custom background.
How to add a background image in WordPress?
Honestly, there are several different ways from easiest to hardest to help you add a background image in WordPress. In today's tutorial, we will teach you how to add a custom background for WordPress pages using the two easiest methods. They are completely suitable for those who are beginners and don't have any coding skills.
Now let's dive into the following methods.
Solutions
Method 1: Use your WordPress theme settings to add a background image
To use this way, firstly you need to check the theme that you are running for your blog support custom background image features or not. Unluckily, not all themes offer custom background images because the background might not match the theme's overall design, so the developer decided to turn it off altogether.
Moreover, you can search your theme on WordPress.org to check this theme's features in the tag section before downloading or upgrading to the premium theme.
In case it is your favorite theme and however, it doesn't support such a feature. Don't worry, you can refer to other methods in today's tutorial.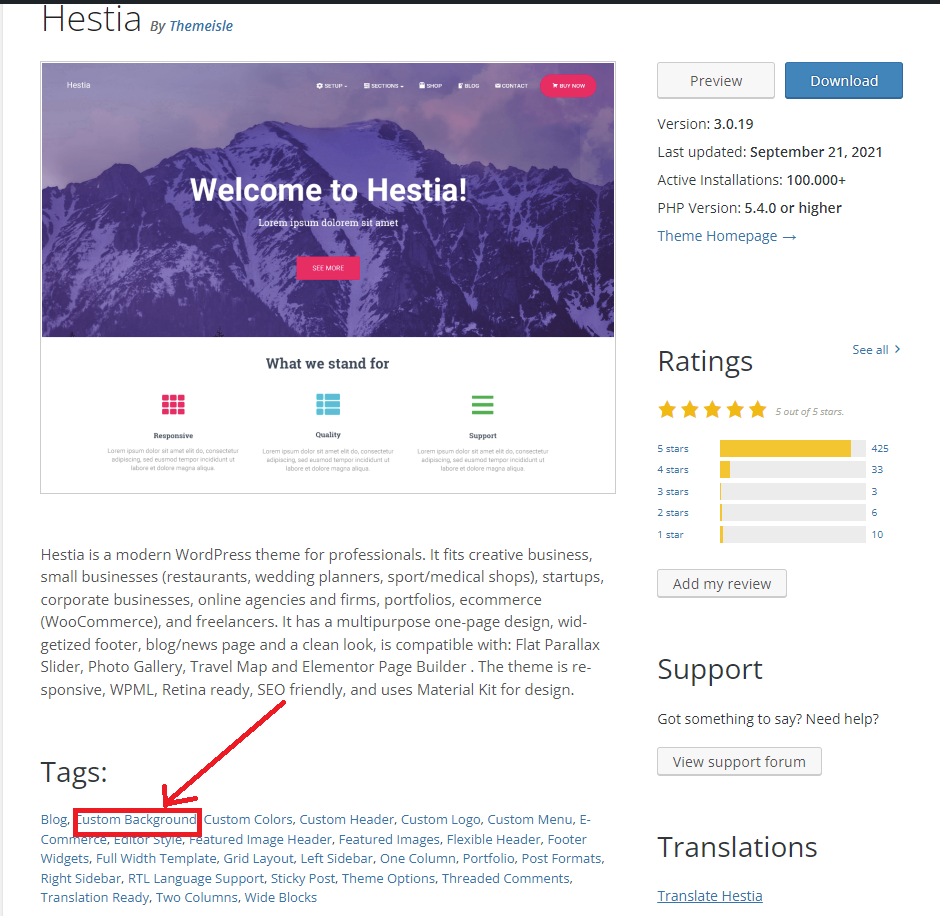 Now, just navigate to the Appearance> Customize page in your dashboard. This step will take you to the theme setting and the live preview area of your website. And a list of theme options will be displayed in the left-hand sidebar.
However, in our case, we use the Hestia theme, so you need to click on Appearance settings to navigate to the background image option.

Now, simply click on the Background image option.

At here, this plugin will give you a Select image box that allows you to upload background images from your files or choose an image from the media library. Let's click on the Select image button to move to the next step.

You can optionally choose from a lot of available images in the media library or click on the Upload files button to upload a new image and select it. And next, remember to click on the "Choose Image" button after selecting your favorite image to use as background.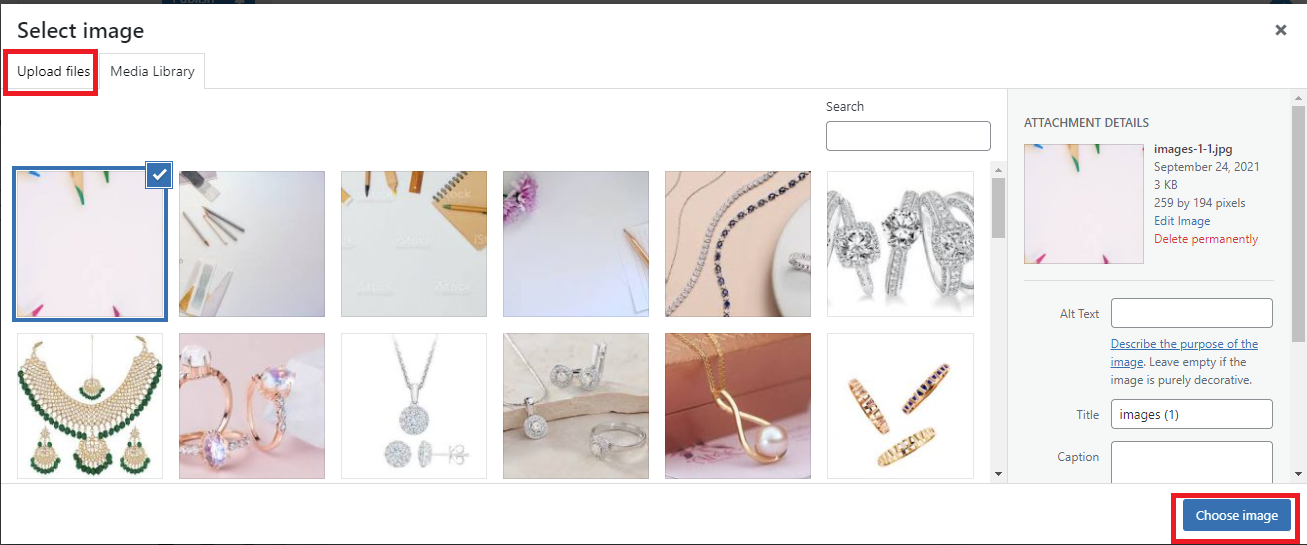 After that, you will view your chosen image's preview in the theme customizer. For any reason, if you want to change to another image, you can click on the "Change image" button and redo the same steps as before. Else, you can click on the "Remove" button, to delete this image.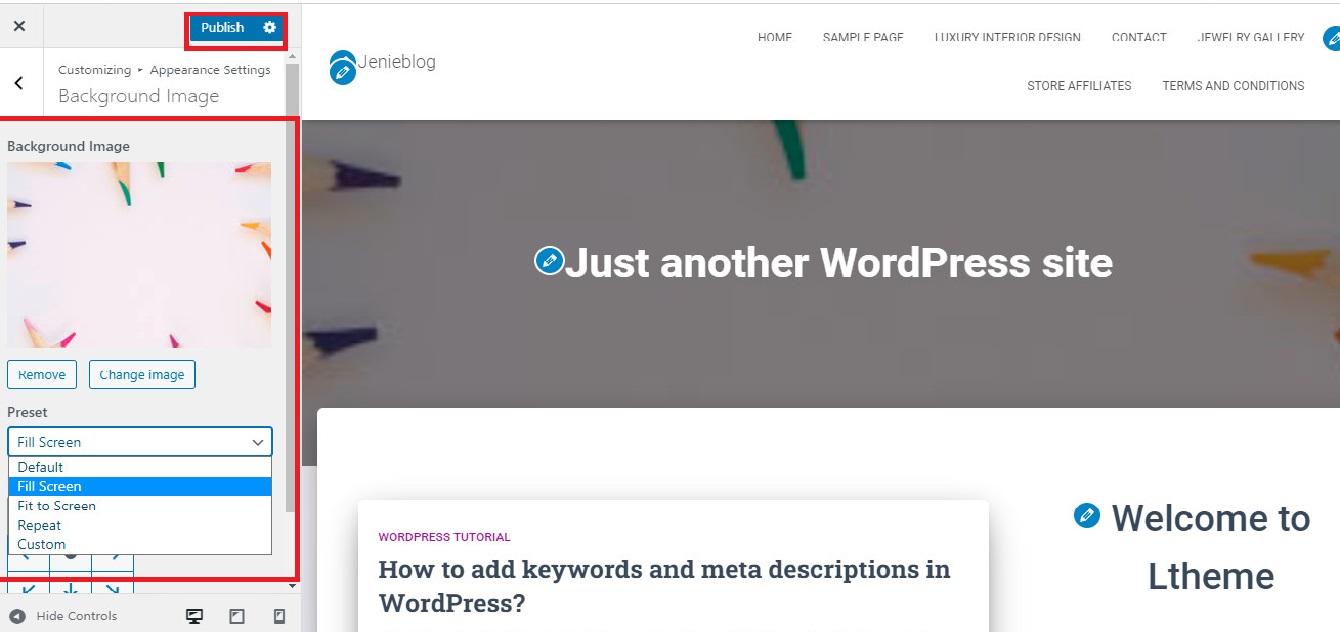 Under the background image, the theme will give some background image options. Click on the "Preset' box, and a list of drop-down options will be showcased including default, fill the screen, fill to screen, repeat, or custom. Therefore, you can choose one of them to display.
Moreover, it allows you to select the background image position by clicking on the arrows and clicking on the center to align the image to the center of the screen. If you are happy with the result in the live preview area. Let's click on the "Publish" button to finish.
And then go back to your site and see how it looks.
Method 2:  using Simple full-screen background image plugin
Simple full-screen background image plugin is considered one of the easiest tools that enable you to upload and set a full-screen image as the background of your website. Especially, this plugin will be automatically scaled with the browser, so you don't need to complicatedly customize the size to fit your website screen.
Step 1: Just like other plugins, firstly, you need to install and activate this plugin. Simply go to Plugins> Add New on your dashboard and type the plugin's name in the search bar.
Now quickly click on Install Now button and activate it before moving to the next steps.

Step 2: Navigate to the Appearance> FullScreen BG Image, this plugin will offer you a "Choose Image" button. Quickly click on this plugin to take you to your image library.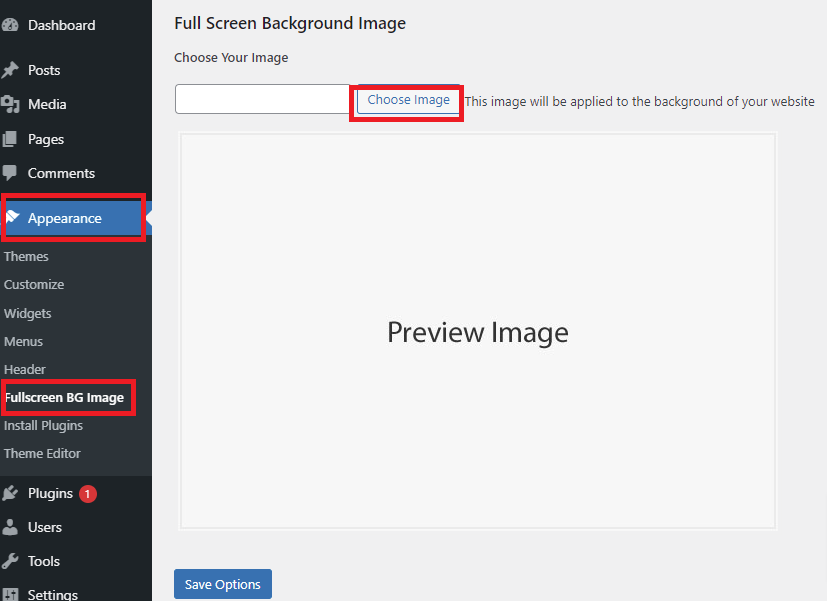 Here, it enables you to click on Update Files to upload a new image from your computer. You can also select your favorite image directly in your Media Library. And don't forget to click on the "Use Image" button.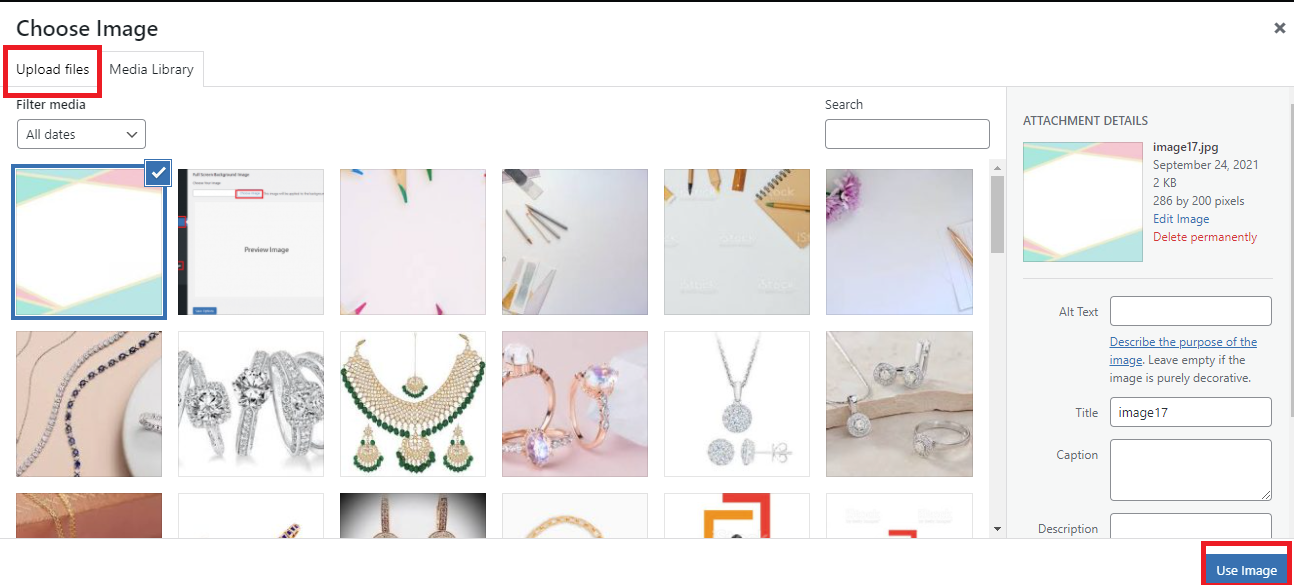 Next, you can see your background image in the preview area. And click on the "Save Options" button. It's that simple, isn't it?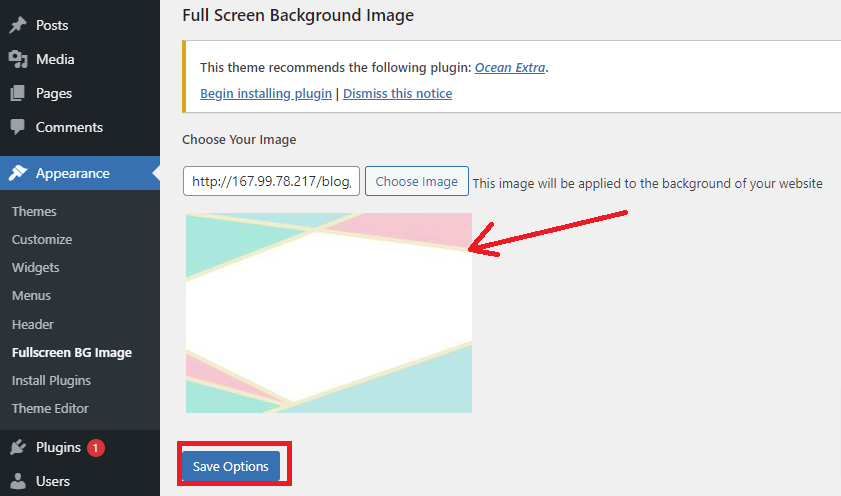 Now, let's see how it looks on your Website.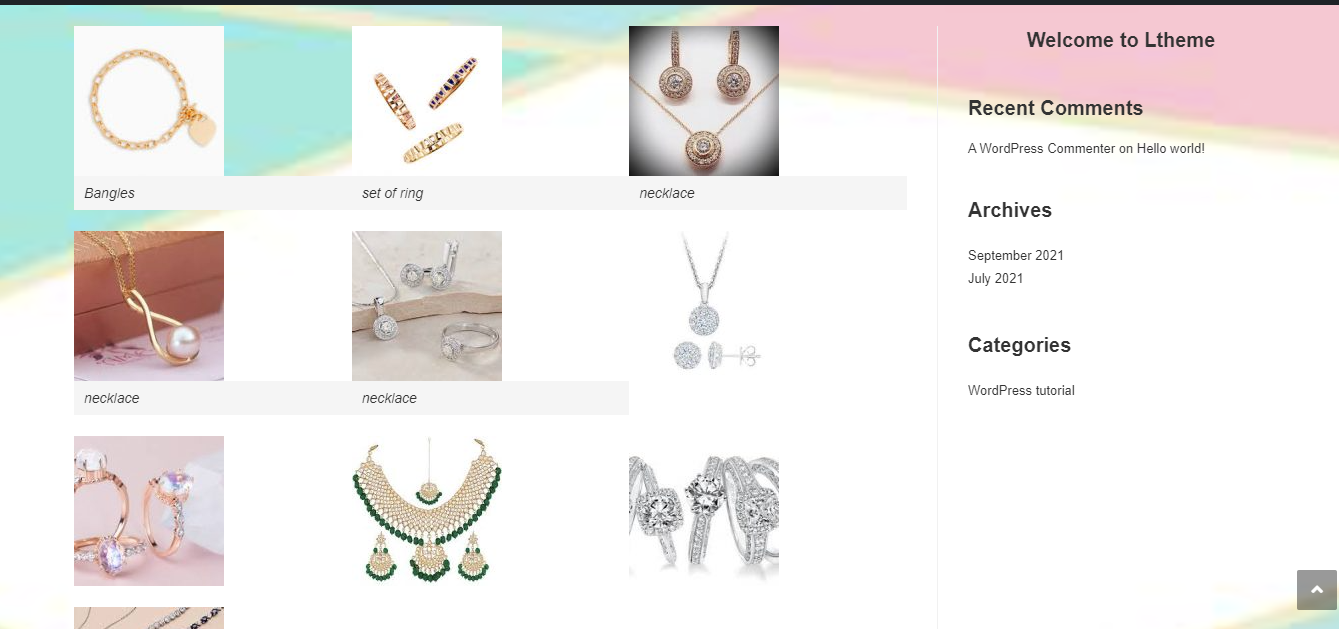 Wrap up
We have just offered the two easiest methods that help you add a background image in WordPress without writing any single line of code. If you are a new user, you can completely choose one of them to start.
If you have any questions or need our assistance, please leave a comment below, and we will give you valuable support.
By the way, our free WordPress themes offer a wide range of modern, eye-catching, and responsive themes that completely support this effective feature. Let's visit and get one of them to make a new appearance for your site.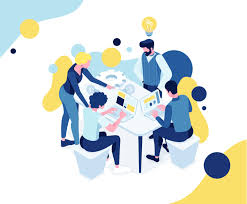 Latest posts by LT Digital Team (Content & Marketing)
(see all)