You are able to use features of Elementor Pro's Theme Builder with every WordPress theme which abide by standards of WordPress code. However, there are still several things that you need to consider because it can have the effect on how well any specific theme will be compatible with theme builders.
In case you are not sure whether your theme completely integrate, create your headers and footers together
If you have attention to using Elementor Theme Builder for design a header and footer, it is more ideal to design together than one or the other. In case you just want to generate a new footer and keep the current header or vice-versa, let take a look at the developer guide of Elementor.
What Is The Developer Guide All About?
Elementor Page Builder offers for theme developers a Theme Locations API. Elementor Page Builder can design header and footer by default almost themes. However, it still needs to record additional locations that enable users to design other theme features by using the Elementor Page Builder. Besides, the theme developers are also able to select all core locations or just several ones to support. For instance, the theme developers are able to record the sidebar location through API in case they want to enable users to rearrange the sidebars with Elementor Page Builder.
What would happen in case you just only edit a header but not a footer (Or Vice-Versa) with Elementor?
Theme builders of WordPress usually attach the code of header and footer together through an opening and closing a div in the footer. In case the theme developers just return the header but don't return the footer or vice-versa, the opening and closing tags may be mismatched. Moreover, the coding structure and page will break if a tag isn't closed.
Sum-up
There are a lot of themes that are completely compatible with the Elementor location into their themes.
You can also replace the headers and footers of almost themes which abide by the standards of WordPress coding. Unless these themes have used the Elementor Theme API  to record Elementor location, you may use Theme Builder to alter the header and footer of it together. If you just alter one or the other, your page can break.
Nevertheless, when you edit both header and footer using theme builder, the header and footer that have just been created will be replaced. It makes sure that every div tags in the header and footer will be opened and closed fitly and it would not break your page.
In case you just want to build the header or footer, you should contact the theme developer to be able to use Theme Locations API in order to record locations. In addition, if you want to design the sidebar or other areas, let contact the theme builder to record the locations.
In conclusion.
If you have any questions about this, don't hesitate to leave a comment below. we will reply as soon as possible. Besides, you can also take a look at our free Elementor WordPress themes here to get a wonderful theme for yourself.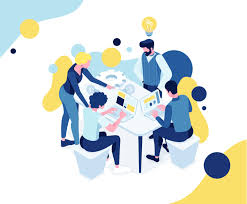 Latest posts by LT Digital Team (Content & Marketing)
(see all)