Elementor Page Builder completely integrate with most WordPress themes. In order to be integrated, the themes need to have a good construction which follows the WordPress guidelines.
In case you are a theme developer and you involved Elementor built-in with your WordPress theme, you absolutely receive a completely support in making sure that your themes are compatible.
It often takes you several days to make a complete adjustment; however, it will absolutely valuable for you to add it in your theme.
Notice: There are several themes that come with a preloader that may have an effect for your edition with Elementor Page Builder or make your screen to look blank. In order to use Elementor Page Builder with these themes, you need to disconnect the preloader through the theme's customize.
In conclusion
That is all of our articles today. If you have any questions about this, don't hesitate to leave a comment below. We will try to answer your questions as soon as possible.
Moreover, you can refer to our free Elementor WordPress themes here to get more amazing WordPress Themes for your sites.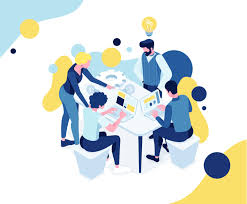 Latest posts by LT Digital Team (Content & Marketing)
(see all)