Are you considering choosing between EasyAzon vs Amazon Auto links? This article will help you realize the differences and get insight. Let's check it out.
Why should you use the Amazon affiliate plugin for your WordPress site?
There is no denying that joining Amazon's affiliate program is regarded as a great way to earn a huge income for your website. You can promote products from Amazon.com on your website by placing products links in your post or displaying ads on your pages. And when a customer clicks on a link and buys a product from Amazon, you will get a commission for this product.
Although Amazon provides a lot of powerful support options in its program, this program still has some restrictions. Particularly, when you place more affiliate links on your website, it is difficult for you to control and manage the number of links that you inserted and how much the revenue each links earned.
In this case, you need a tool that helps you insert links into your pages, check in on click counts and your commission, and much more. Fortunately, developers have designed a wide range of amazon affiliate plugins to minimize these problems. If you are struggling to choose which one is suitable for your site, this article is just for you. In today's blog, we collected the two most popular amazon affiliate plugins and compare them in depth. They are EasyAzon vs Amazon Auto links.
Both plugins provide you a wide range of creative and useful features. But we are sure that you still don't know the differences between the two plugins. Now, let's dive into the following sections to get more useful information.
EasyAzon Vs Amazon Auto Links: Overview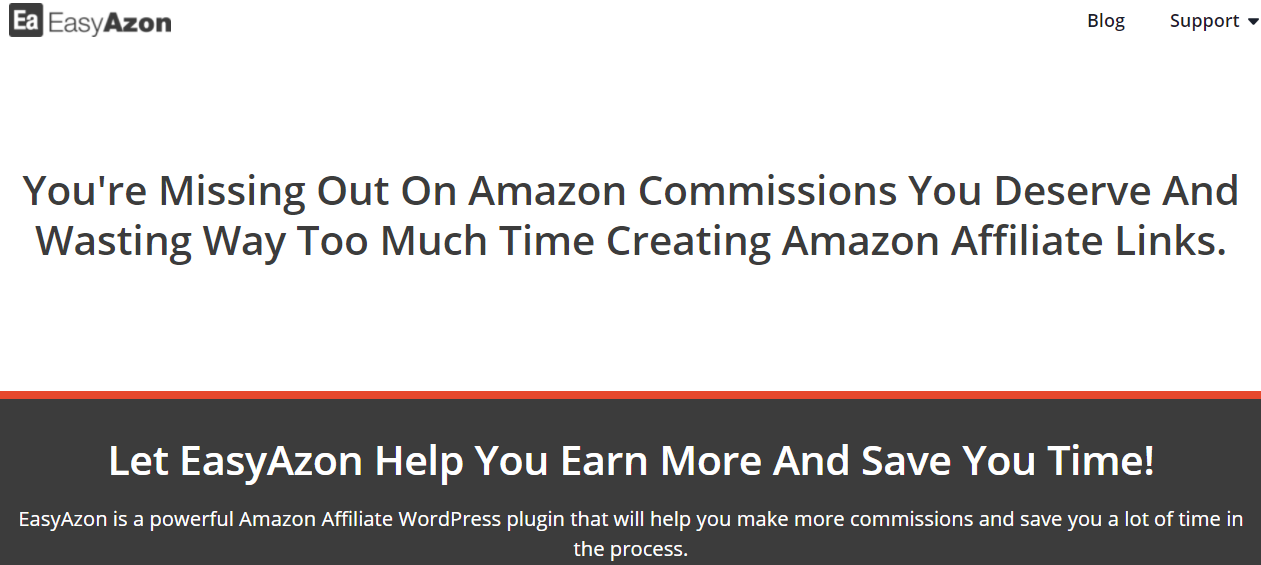 The first great plugin we would like to compare is EasyAzon. As its name suggested, this plugin provides you the easiest way to insert a lot of product links on your page automatically. Thanks to that, you can save a lot of time going between windows and pasting links. With the support of EasyAzon, you have the ability to search Amazon to find products, add text links, image boxes and call to action buttons in a few clicks directly from the WordPress editor.

Another serious opponent of EasyAzon is Amazon Auto Links. This plugin is a great solution for site owners on a tighter budget. It helps you automatically insert Amazon Affiliate links and product feeds on your website instead of manually searching products and pasting them in WordPress posts. In addition, this plugin allows you to filter out unwanted items from your links by description, title, or ID.
Main features
EasyAzon
This plugin comes with plenty of creative features including:
Easy insertion of links without delving into the code
Make more money from your once wasted traffic with built-in localization
Variety of different links such as text links, call to action buttons, info blocks
Add to card function
Enable product pop-ups to appear when a user moves the mouse over a product link
Amazon Auto Links
This plugin offers a lot of useful features such as:
Paste the product URL in the post editor without touching coding
Automatic insertion in posts and feeds
Transform your Amazon affiliate links into the ones of the locale that the site visitor resides
Hyperlinks to Amazon products in posts and comments
Insert the ads in specific posts and pages with the shortcode
Filter out certain products you don't want to display
Add custom buttons
Key different features
In addition to basic features, each plugin also offers some unique features. We will analyze to help you realize the differences.
EasyAzon provides you a product pop-up solution built-in that can be triggered on a site-wide or individual link basis. Thanks to this function, you can catch the user's attention which leads to more Amazon affiliate link clicks and more commission for your website. And in contrast, the Amazon Auto links doesn't provide such a feature.
If you want to showcase your products in multiple columns to make your site more attractive, the pro version of Amazon Auto Links will come with column templates. In addition, it also has the carousel slider template. While you can display multiple columns links when using EasyAzon.
Ease of use
EasyAzon
This plugin is extremely easy to use. Firstly, ensure that you have installed and configured all settings yet. And then, just go to Post> Add New on your dashboard to create a new post. You need to highlight the text you want to links and then click on EasyAzon Tab besides to Add Media Tab in your WordPress Editor.

Let's search and find the product links, you can search according to locale or index.

Once linking to a product from the search results, this plugin offers you some available options. You can use a text link, an image link, a CTA link, or even add an info block about the product links as the screenshot below.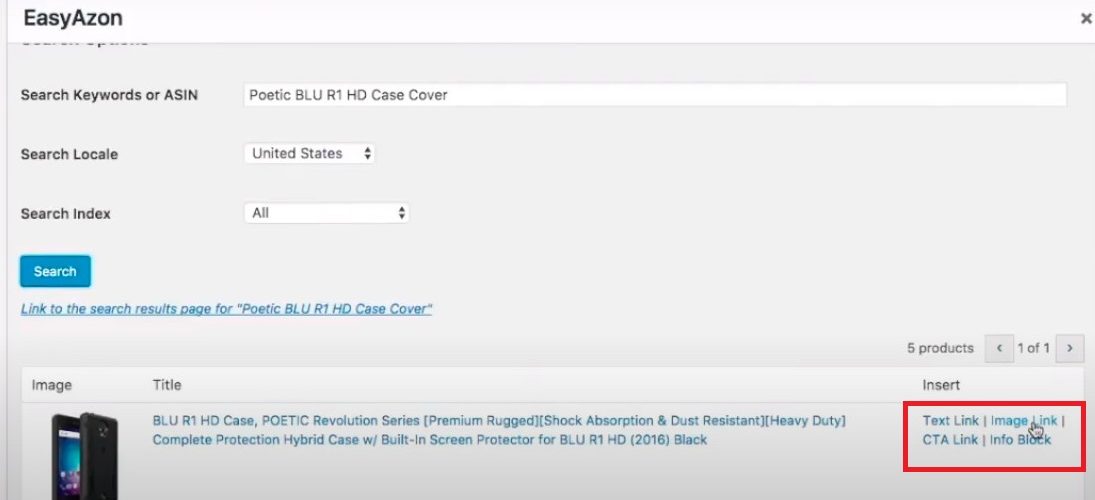 In addition, it offers you a lot of options such as change the link text, make your link No-follow and various other options.
Amazon Auto Links
Firstly, you need to install and activate this plugin, then switch to the Amazon Auto Links> Manage Units and click on Add Unit by Category.

At here, you have to choose a name for your new unit and don't forget to enter your Amazon Associate ID. Let's save the unit after completed.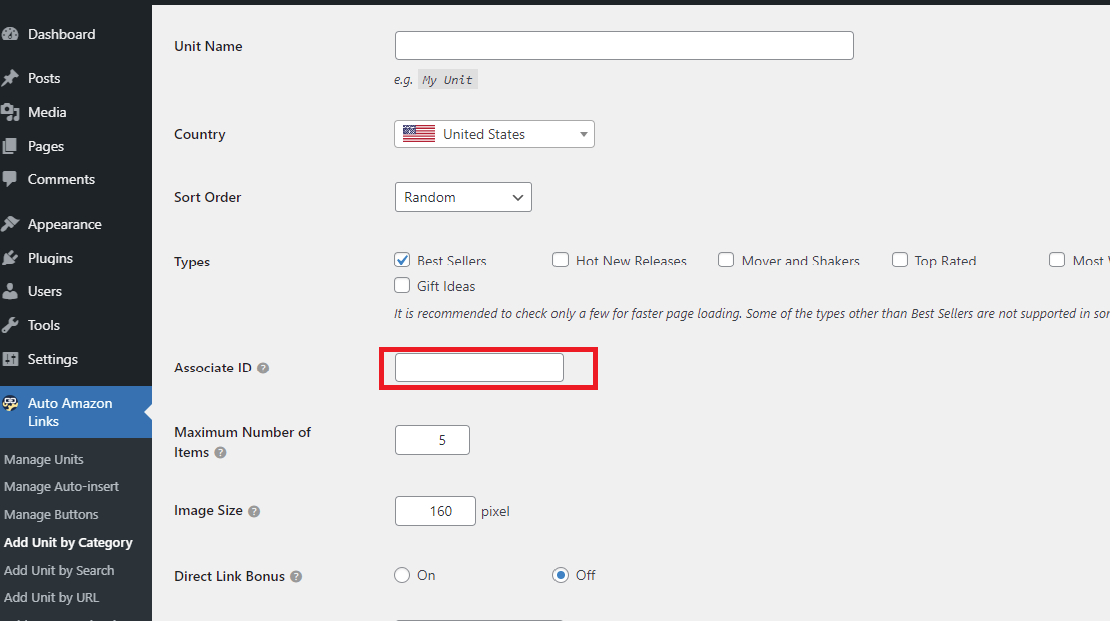 Now, to go the Manage Units section and select the unit that you have just created. Let's copy the shortcode for that unit and then paste it to any post or page you want to display the affiliate links in.
Price
EasyAzon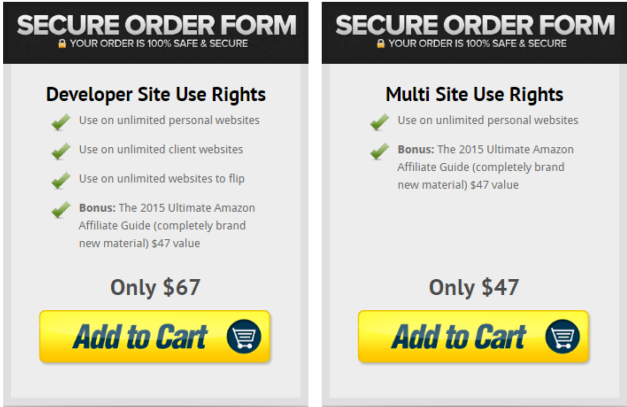 In addition to the free version, EasyAzon offers you paid version with 2 flexible packages that you can use on unlimited sites. The Pro version starts at $47 to $67. However, you can get the 2015 Ultimate Amazon Affiliate Guide. We highly recommend upgrading to the $67 package because you can use it on unlimited client websites and get other advanced features & functionality.
Amazon Auto Links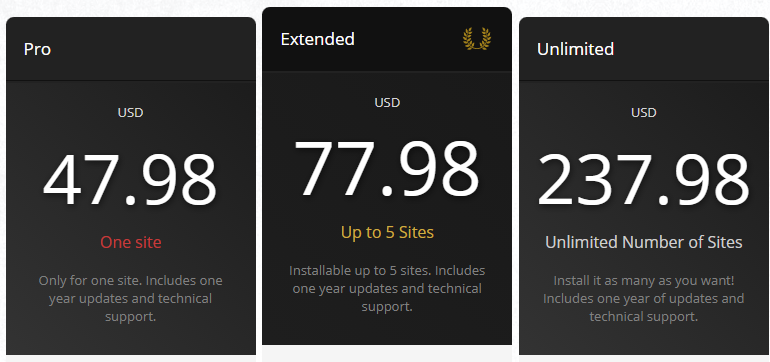 Just like the EasyAzon plugin, Amazon Auto Links also includes 2 versions: The free version and Paid version. There are three packages for the paid version that you can choose from including Pro, Extended and Unlimited. And the number of sites that you can use will increase proportionally to the amount you pay. Nevertheless, you have chances to experience more advanced features such as multiple column templates, advanced search options, export, and import units, and much more.
Pros and cons
EasyAzon
Pros
Cons

Quick and easy to set up
Add Amazon Links and images to your post quickly
The ability to localize your Amazon Affiliate links automatically
Great variety of linking methods

Hard to add EasyAzon link code to your own custom buttons
EasyAzon doesn't run on php7
No SEO options for images
Amazon Auto Links
Pros
Cons

Automate the complete process
Support all Amazon locations
Supports the latest API
Easy to use
Excellent customer support

Lack of features compared to other solutions
EasyAzon Vs Amazon Auto Links: the final verdict
Generally, both amazing plugins are considered great tools to help you get a lot of commission from Amazon. In our perspective, Amazon Auto links seems to outweigh EasyAzon in term of rich features. However, this also comes with a lot of customization options in shortcode using function parameters. Thus, we recommend using Amazon Auto links for those who have some coding knowledge.
If you are a beginner, EasyAzon is a perfect choice. This plugin can help you literally do a task that would have taken 4 minutes to do, in just 30 seconds. In addition, you can do it all from your WordPress dashboard instead of opening multiple tabs on your browser.
And what is your point of view? Do you prefer to use EasyAzon or use Amazon Auto Links to place affiliate links on your site? If you are any questions or need our assistance, please leave a comment below, we will support you as soon as possible.
Whether you want to consult other useful options, let's access Amazon Affiliate WordPress Plugins. By the way, our Free WordPress Themes also offers a wide array of stunning, modern designs that will support you build a successful website. Don't hesitate to visit and get one for your site.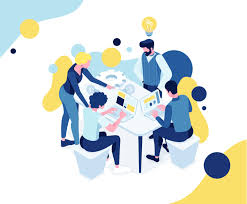 Latest posts by LT Digital Team (Content & Marketing)
(see all)