In case your site is inactive due to a fatal error, let turn off your plugin by altering their name through FTP. You will be able to get access to the WordPress dashboard. Then, let try to update or upload your Elementor or Elementor Pro again. When you don't know the way to extend or alter the name of your plugin through FTP, let contact your hosting company. Fundamentally, you just need to switch on your WordPress files and then WordPress content -> plugins.
In case it is not helpful, let send a message which contains exact errors to the support department of Elementor or ideally let send through the support tab of your account on the site my.elementoe.com.
Known fatal errors which are able to be tackled easily:
.PHP Fatal error: Allowed memory size of … bytes exhausted
When reviving this message, this means that your memory is exhausted. In order to tackle this problem, you need to contact your hosting company to enhance your WordPress memory limit. In some cases, the memory limit is also able to set through ModSecurity; therefore, your hosting service provider has to check this.
.PHP fatal error: namespace declaration statement has to be the very first statement or after any declare call in the script:
When you receive this message, you need to switch on FTP files and then remove Elementor Page Builder or Elementor Pro (if the mistake is connected with Elementor Pro). After that, let update the latest version of Elementor or Elementor pro which is accessible in the repository of WordPress. Almost situation, this occurred due to the fact that there are several third-party programs broke down your files. In order to solve it, you need to delete the space which starts in the error line.
.PHP fatal error: cannot use output buffering in output buffering display handlers in Unknown on line 0:
This error is deterring from an old version of PHP. If you receive it, let contact your hosting company to ask them to update the latest version of PHP. You are able to do this on your own by your Cpanel.
Notice:
The error is not related to Elementor Page Builder if there is not the name "Elementor" in the error.
You need to contact the addon support if there is the name of an Elementor addon in the fatal error and after updating, you still cannot solve this problem.
In some cases, this error results from a corrupt database, in particular when this error includes the "core" code of Elementor. Sometimes, there are several plugins or other third-party products that alter your site's database and this absolutely affect the Elementor function. Therefore, remember to disconnect the database optimization plugin before updating a new version of Elementor or Elementor Pro.
In conclusion.
If you have any questions about this, don't hesitate to leave a comment below. we will reply as soon as possible. Besides, you can also take a look at our Free Elementor Templates here to get a wonderful theme for yourself.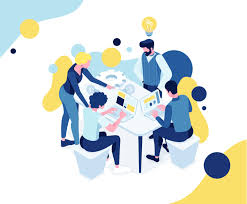 Latest posts by LT Digital Team (Content & Marketing)
(see all)