We suggest that you should check the updated version on a staging site before updating it on your live sites!
We also recommend you back up your site regularly to avoid pitfalls. BETA testers always test updates but it is not guaranteed that there is no issue with some particular environment.
The reason why several sites have problems after updating.
The problems are not from the code which inserted but rather it is from the particular environments. (Installs with problematic  themes and plugin  or with server settings that deter Elementor Page Builder from working properly)
How to deal with the problem that I am not able to see the new updates of Elementor and Elementor Pro.
In this situation, it is necessary for you to check whether you get the message of update or not. Let switch on "Dashboard, then click on Updates"
Turn off temporarily your plugins besides Elementor and Elementor Pro and see whether you get the updates or not (you need to wait a few minutes). After getting the update, it allows you to turn on the plugins again.
Besides, you can also download the new version of Elementor Page Builder and Elementor Pro through your account of  my.elementor.com. It also enables you to download the necessary version and upload it on your WP Dashboard. (remember to remove the last version before)
I get an error message while trying to update Elementor Pro
There are several problems which happen while trying to update Elementor as well as Elementor Pro. You can deal with this problem by referring the solution on wordpress.org/plugins sites.
In case you get an error message during updating Elementor Pro, it is necessary for you to upload the newest version through your account of my.elementor.com, after that, let upload it to "plugin" on your WP Dashboard. Another way is that you upload it through FPT. You also should notice to remove the existing version before upload it.
Important: You should disable your caching plugins and optimization before updating Elementor in order to avoid pitfalls. You should also remember that there are several server caches that can take an effect on your process of updating Elementor and Elementor Pro.
Losing layout since I updated the plugin
In case this problem occurs every time you get an updated version, your site's server cache may prevent Elementor from typing on your CSS files. You need to delete the cache from your cPanle to tackle this. Another way is contacting your hosting company to ask them to build a plugin that can remove the server cache in an automatical way. This will help you get away from the problem that you get when going to each page and saving them with Elemntor. In case it is impossible for you to tackle this issue, let contact your hosting company to get assistance.
In some situations, you can solve it by pressing the "Regenerate CSS" button and/or alter the CSS Print Method > Embedding in which is on the setting panel and Elementor tools on your WP Dashboard.
Elementor does not work properly and keeps loading since the latest update
It is common when you get a plugin conflict on WordPress. It is not ensured that all Elementor plugins are completely compatible with all plugins which are installed in WordPress. Let try to follow the instruction on official Elementor of 184-cant-edit-with-elementor to tackle it.
In case the solution above is not available, let contact with Elementor Page Builder support to get assistance. In case the problem is from a plugin conflict, let contact them and report the conflicting plugin. You also need to ensure that you meet all Elementor requirements in order to avoid responsive issues, performance issues, PHP errors as well as white screens of death)
In case you do not want to turn off your plugins and alter to a default WordPress theme when troubleshooting problem, let rollback the plugin temporarily in  "Elementor > Tools > Version Control" which is on your WP Dashboard.
In conclusion.
If you have any questions about this, don't hesitate to leave a comment below. we will reply as soon as possible. Besides, you can also take a look at our Free Elementor Templates here to get a wonderful theme for yourself.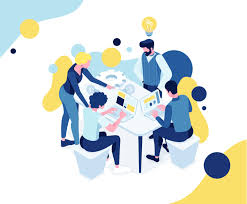 Latest posts by LT Digital Team (Content & Marketing)
(see all)