After relocating your site, it is likely that you altered your site's URL. So, it is necessary for you to follow the step below:
Step 1: Switch on Elementor Page Builder, then click on Tools > Replace URL
Step 2: Type your old-URL as well as your new-URL and take a click on Replace URL
Step 3: Click on Regenerate CSS which is Under the General Tab, and then click on Regenerate Files
Step 4: In the Settings panel of WordPress Dashboard, Let click on General and make sure that the URLs are similar.
Notice: Ensure that you allocate the
Make sure you assign the license to the new URL through your account on my.elementor.com
Important!: Inserting an SSL Certificate to your website (HTTP to HTTPS) also asks you to alter the URL.
In conclusion.
If you have any questions about this, don't hesitate to leave a comment below. we will reply as soon as possible. Besides, you can also take a look at our free Elementor WordPress themes here to get a wonderful theme for yourself.
Image Credit: docs.elementor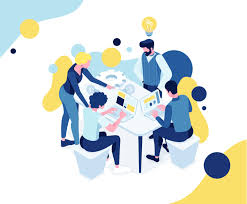 Latest posts by LT Digital Team (Content & Marketing)
(see all)