Cache Issue
The problem can deter from a cache issue
In case you are currently using a WordPress cache plugin or your host is using server-side caching, let remove them. You also need to contact your host company to support you remove it. Then, clear your browser's cache.
Let check it again after you remove all cache. It is also necessary for you to use a different browser or a browser under an assumed name in case it does not completely delete the browser's cache.
HTTP / HTTPS mismatch
If currently, you have moved from HTTP to HTTPS, it may be necessary to upload your font files again; therefore, they are helped from HTTPS.to
Step 1: Switch on Elementor Page Builder > click on Custom Fonts. In case the URLs which are listed do not include https, in the beginning, take a click on DELETE button and then UPLOAD button in order to upload the files again.
Step 2: Switch on Elementor Page Builder, then click on Tools button > Regenerate CSS.
Step 3: Now, the URLs ought to start with https and the fonts on your page ought to appear on the front end.
In case it still now active, you are able to meet another problem at the previous time you migrated to HTTPS. So let follow these steps:
Step 1: Switch on Elemetor Page Builder and then click on Tools button > Replace URL.
Step 2: Let place the site URL with HTTP in the "Old-URL filed" and place the site URL with HTTPS in the New-URL filed.
Step 3: Choose Replace URL button and then Save Changes
In the end, let turn on Settings and click on the General button.
You need to make sure that both the Site Address (URL) and WordPress Address (URL) start with https.
CORS Error in Control panel
In case the custom font does not display and you get a CORS mistake in the browser control panel, it is necessary for you to contact the hosting company to change the server's CORS policy. If you want to solve this problem, it is necessary to make a change in the server. Let contact with the hosting company and describe this problem.
In conclusion.
If you have any questions about this, don't hesitate to leave a comment below. we will reply as soon as possible. Besides, you can also take a look at our Free Elementor Templates here to get a wonderful theme for yourself.
Image credit: docs.elemntor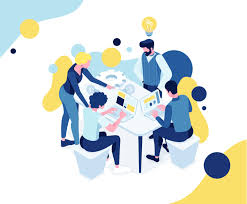 Latest posts by LT Digital Team (Content & Marketing)
(see all)