When you want to upload an image to your site, you need resize the image to be either the exact size or a few pixels larger than its dimensions on your site.
There are two ways to upload an image to your site using K2, the Media Manager and the Image Tab. In this tutorial, we show you how to Upload Image Using K2 via Media Manager?
How to Upload Images via Media Manager?
You can use this way when you want to upload an image directly into the text field of a category or item.
Step 1. Open the Media Manager: Click on the Media Manager selection under your K2 menu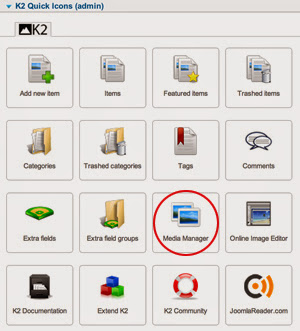 Step 2. Create a new folder: You click on the "New Folder" button to create folders and organize your images. ypically, you will create a folder for each page (home, blog, about etc.) and within those folders you may have other folders that specify a certain date, title, section etc.

Step 3. Upload files: Click on the "Upload Files" button on the right of the " New Folder" button. It will direct you to a window, here you select the files(s) you want to upload, then click "Open" to upload yor files.

Step 4. Placing Images In K2 Items or Categories
Now you can place your images in K2 Item or Category. After opening a K2 Item/Category, then you click on the  the area in the text field where you want the image to be placed (displayed below in yellow). Click on the "Image" button ((displayed below in red).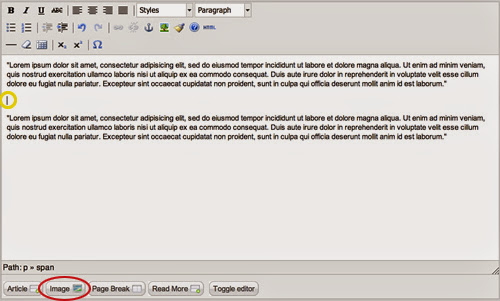 It will show a popup similar to the one you see below: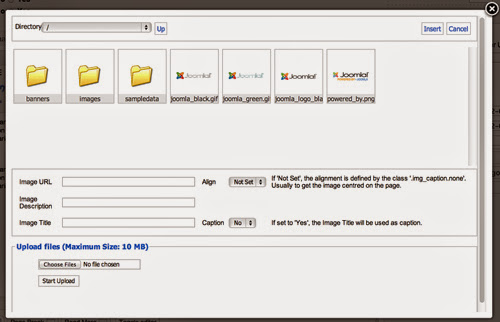 Select the folder(s) where you placed your image. Select the image you want to upload and click on the "Insert" button. You can also add an image description and title in the marked fields, located below the image thumbnails. You can also select "Yes" under the "Caption" field in order to display the image title as a caption.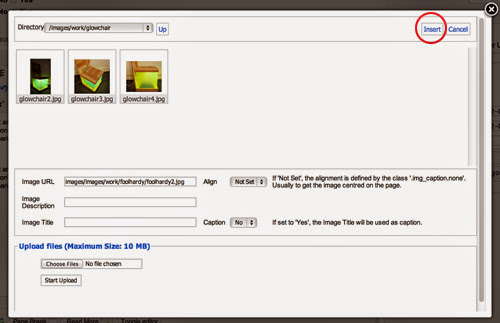 Don't forget to click on the "Save" button in the "Edit Items" screen and your image will now be uploaded.
Thanks for your reading, and if you have any questions with this blog, don't hesitate to let us know by leaving a comment.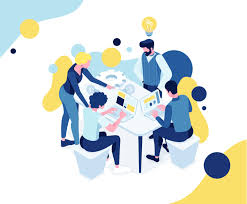 Latest posts by LT Digital Team (Content & Marketing)
(see all)