Jinstaller: :install: can't find XML setup file – What are the reasons?
Are you using Joomla 2.x or 3.x version? If yes, have you ever had trouble with the message Jinstaller: :install: can't find XML setup file when you are upgrading or installing a new component, module, plugin? After the warning appears, you can't install anything on your site anymore. What happened? Simply put, this message means the extension file may be corrupted or it isn't designed for the Joomla version you are using. There are two common reasons that cause the problem:
Reason 1: There will be trouble with the zip on the hosting server you are utilizing when you are installing an archived extension.
Reason 2: The whole extension package may be corrupted or incomplete.
Reason 3: Some template providers compressed all files together.
Now, don't waste time solving the issue with the following instruction. Let's start.

How to fix Jinstaller: :install: can't find XML setup file
If you think the error on your Joomla site occurs because of reason 1, you just need to extract the archive locally on your computer. Then, simply upload it to your hosting server through FTP. Next, from a directory on the server, you need to use the option to install the extension. You are able to choose it via the standard Install extension interface.
After trying this way, have you ever installed the extension yet? If not, that may be because of the reason 2. In this case, you need to get in touch with the extension developers to ask them to deal with the trouble.
In case you get the issue since all the files are compressed together, simply unzip the downloaded file before installing.
Furthermore, you can also try to change a little bit in the Path to Temp Folder. In order to do that, you need to log in to your Joomla admin dashboard. Next, let's go to Global Configuration -> Server (tab) -> Path to Temp Folder, then change it into 'tmp' without the quotes. Finally, you just need to check out the result by installing again. Does it work?
Wind-up
In conclusion, we hope that the three methods we mentioned above will be useful for you. If you have a more successful solution, don't forget to share it with us by leaving your comment below. Besides fixing the Joomla issues, why don't you take a look at our responsive Joomla 4 Templates to make your site become more attractive? Thanks for your attention. See you next time.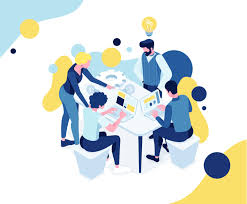 Latest posts by LT Digital Team (Content & Marketing)
(see all)