Why do we need to upgrade PHP 7 for the next Joomla 4?
For a long time, Joomla 4 development team has made a lot of effort to create a better Joomla version for users, it is planned to be launched within 2018. As we all know, Joomla 4 version Alpha 1 has been released with the only aim to permit advance testing of custom extensions, therefore, specialists of PHP are able to report issues if there's any happened before the release date of Joomla 4 final version.
First of all, let's take a quick look at the newest features that Joomla 4 (read more) will have:
Providing 2 new templates based on Bootstrap 4
Reworked installation process to bring a better user experience
Reworked Application for Consoles
Deleting Joomla 3.x deprecated functions
Integrating with Joomla Framework packages.
Then, we will discuss more about the reasons why Joomla warn us to upgrade PHP 7.
Why?
In Joomla general news release, they have propounded reasons to convince us why we should upgrade to PHP 7.
Improved Performance
In many aspects, PHP 7 is better because of its enhanced performance. Different from PHP 5, besides pushing your site run speed up to 2x, PHP 7 also offer 50% better memory consumption. It is secure, with features are new and better, which allows developers to have more amazing ideas.
Support/security
Up to now, PHP 7 has been the main release of PHP language which is fully supported version. When Joomla 4 releases, security support will remain within a year with the oldest PHP version. Moreover, security fixes will no longer support for the oldest versions, so your site will be threatened by cyber attacks hitting headlines.
In addition, because PHP 7 is the most modern PHP version, your site using Joomla 4 will be possible to run smoothly until the year 2025.
More amazing Joomla 4 features will be revealed
Many interesting features will be equipped with Joomla 4, which includes cleaner code quality and a rebuilt framework. Also, there are New Media Manager, Event dispatching system improvement as well as new features for securing.
In conclusion, it is reasonable for Joomla development team to require using PHP 7 as minimum version supported for Joomla 4.
Powered packed Framework
A new version of Joomla Framework 2.0 has several core improvements. Its rebuilt version in Joomla 4 has notable security enhancements:
Refactored Keychain package for storing encrypted data
New console package to create safer and better command line apps.
Refactored Session package
Refactored Router package.
Conclusion
That's all of our article today! Have you upgraded your PHP to PHP 7? If you haven't, you might miss many interesting features and advantages in Joomla 4. Thank you so much for reading! If you have any question, please feel free to let us know by leaving a comment below, we will reply as soon as possible!
Image Credit: Joomla Official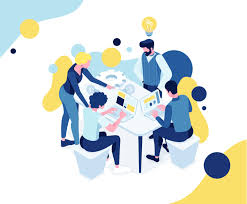 Latest posts by LT Digital Team (Content & Marketing)
(see all)