The release of Joomla 4 two years ago brought significant changes to the interface and introduced new features compared to Joomla 3. While these improvements were beneficial, they also caused difficulties for users during the migration process from Joomla 3 to Joomla 4. Moreover, many website owners had to rebuild their websites from scratch with Joomla 4 due to the big differences between the two versions.
Based on the usual release cycle, it is expected that developers will release Joomla 5 in 2023, approximately two years after the release of Joomla 4. It's exactly as expected, Joomla! 5 was just released on October 17, 2023. However, it is natural for users to be concerned about the potential differences and challenges that may arise with this new Joomla! 5 since they experienced notable changes during the transition from Joomla 3 to Joomla 4.
Does Joomla 5 have many differences as many users are worried about? In today's blog, we will introduce the list of Joomla 5 new features and look at how they can affect your website. Now. Let's check the improvement and refinements of Joomla 5 in the following sections.
What are the outstanding Joomla 5 new features?
Backward Compatibility – Behavioral Plugin
If you are using extensions that don't follow the latest Joomla coding standard, then this Behavioral plugin will help you kick automatically once you upgrade from Joomla 4 to 5. Thanks to that, you can ensure backward compatibility. What's more, you can totally play around with it and disable the plugin to see if your website still rocks.
To sum up, in Joomla 5 this useful tool has been built professionally to make sure your journey with Joomla 5 is smooth sailing. Plus, this tool will keep your extensions and configurations intact during the transition, so you can stay fully immersed without any issues.

Dark Mode in Administrator
If you are interested in working with dark mode, this Joomla 5 new feature is a good sound for you. In Joomla 5, developers continue maintaining the dark mode for both administrators and users. However, there is a slight difference compared to Joomla 4. Joomla 5 provides an appealing scheme that can be easier on the eyes, especially in low-light environments.
Further, the refined dark mode feature in Joomla helps improve the overall user experience by reducing eye strain, offering a modern and comfortable working environment and enhancing the visual appeal of the administrator interface.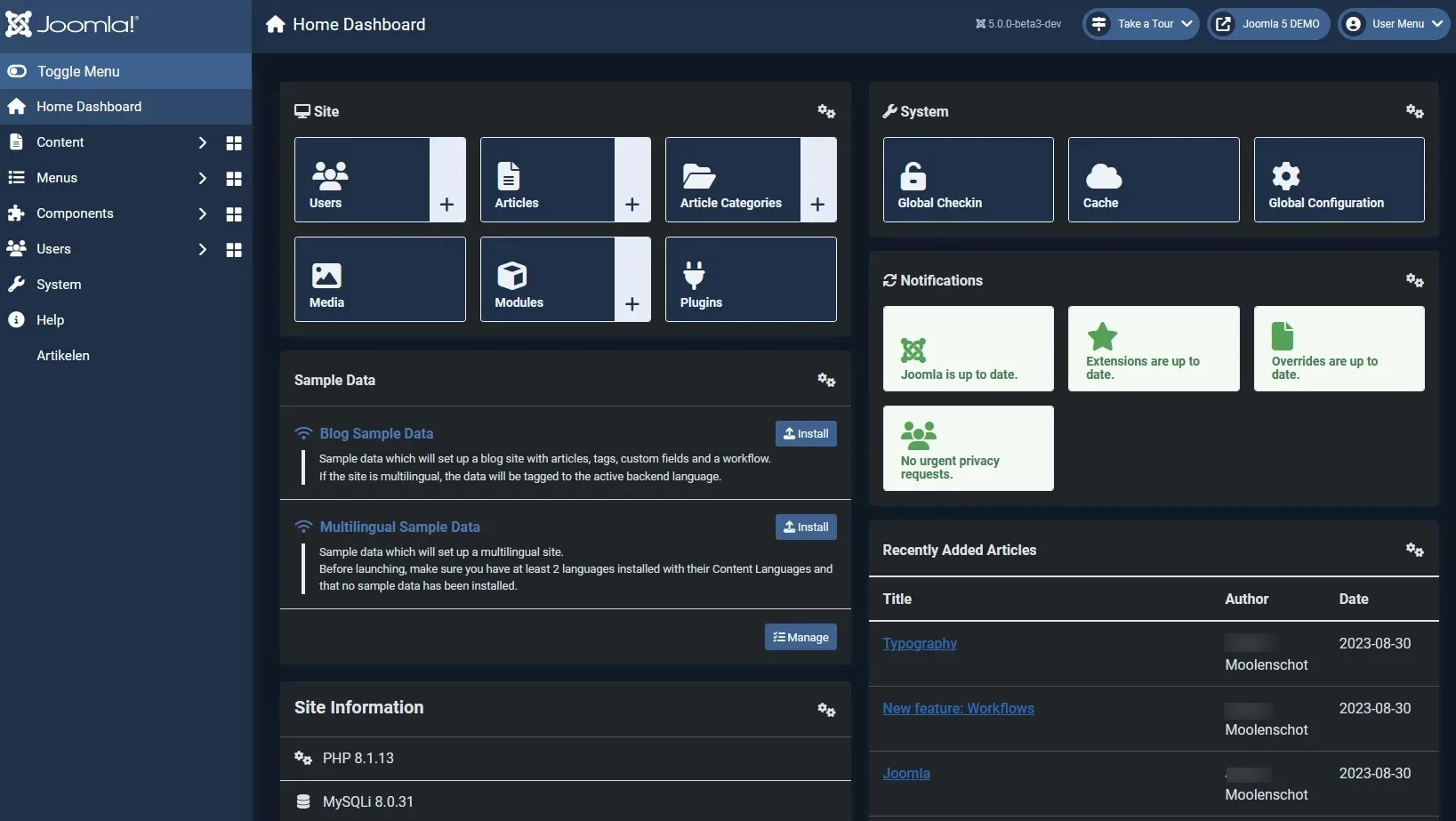 Expanded Font Selection in Cassiopeia
After upgrading to Joomla 5, you can discover the expanded typographic possibilities once you utilize the default Joomla template – Cassiopeia. Users are able to access a wealth of system fonts, all conveniently embedded within the template. Thanks to that, you don't need to depend on the third-party sources like Google Fonts. This independent approach gives you total control, so you can play around with a wide range of typefaces without any external dependency.

Installation Progress Bar
Instead of using indicators as in other previous versions of Joomla, in Joomla 5, you will see a clear difference in the installation progress bar. You no longer wonder what's happening behind the scenes. This innovation promises users a great understanding of the installation journey.
In addition, this Joomla 5 new feature also helps users visualize the progress of the installation process, giving them an indication of how much time is remaining or how far along the process is.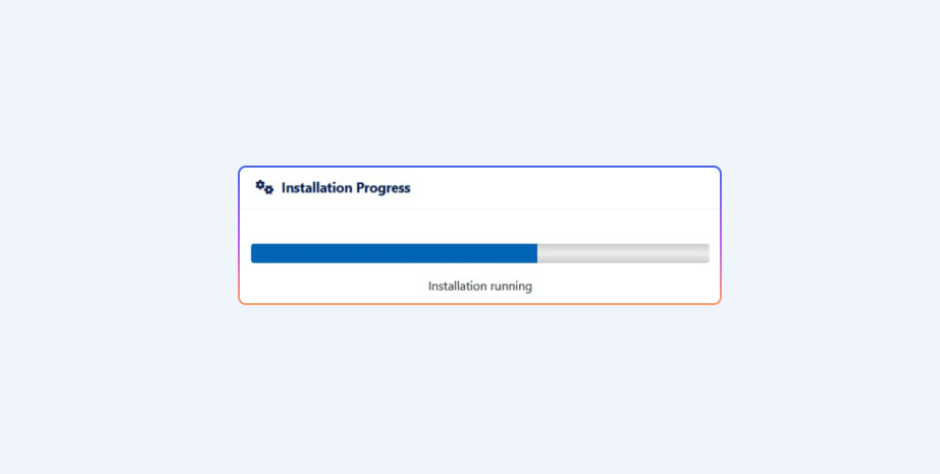 Rich Snippets Improvements
Joomla 5 has revolutionized the game of boosting your website's presence in search engine rankings. With the power of structured data, search engines like Google can now create captivating rich snippets that elevate the display of your content in search results.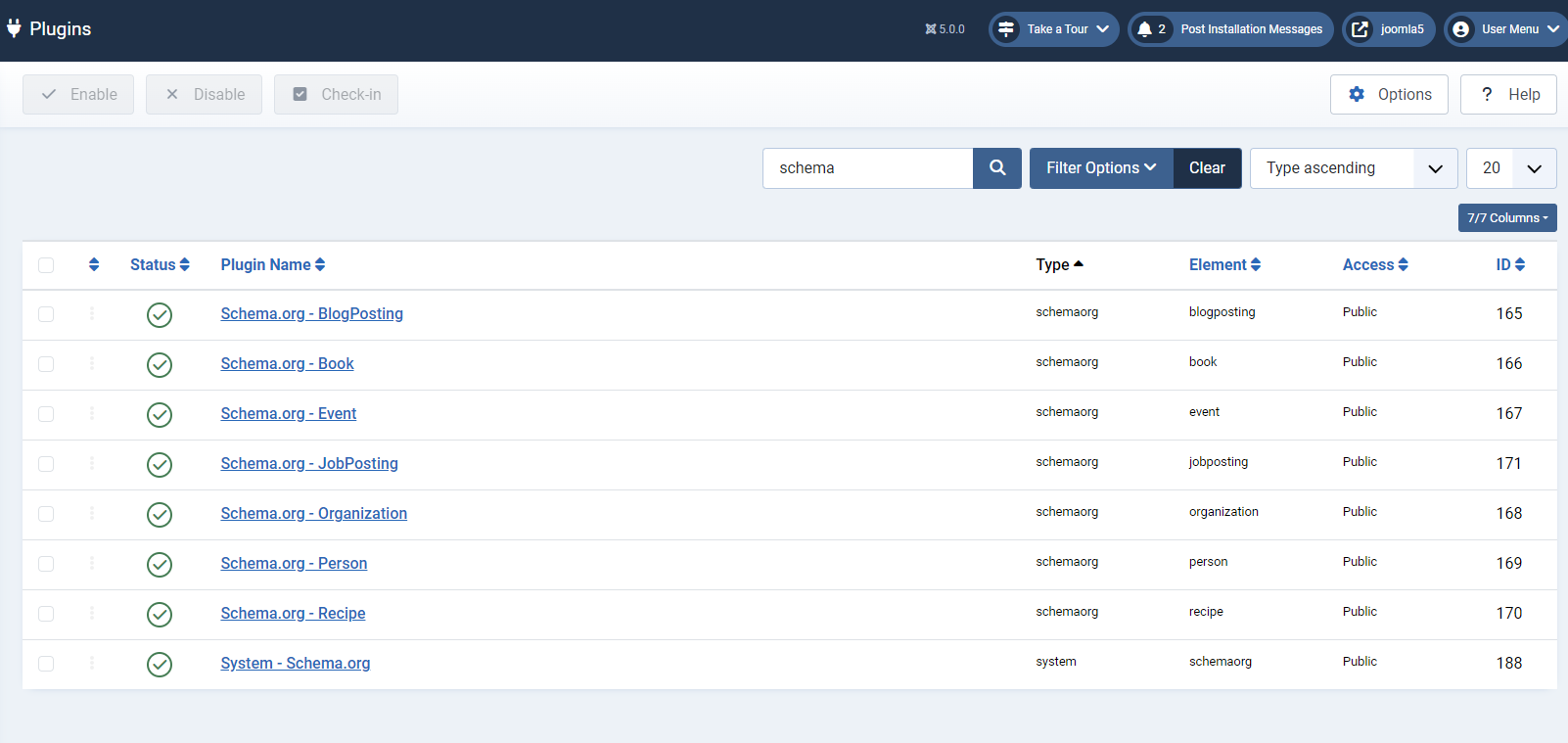 In the past, Joomla boasted a remarkable capability to generate rich snippets. However, this functionality was heavily dependent on hard-coded inline microdata, presenting a formidable obstacle for customization from the backend.
In contrast, thanks to Joomla 5 new features, you can add and configure structured data via the Joomla backend, which helps streamline your website content optimization for search engines as well as strengthen website visibility in search results. Based on your chosen options, an array of schema.org fields will become accessible, empowering you to furnish supplementary details such as preparation duration, ingredients, and much more.
To start, let's provide the general (company) details in the System plugin – Schema.org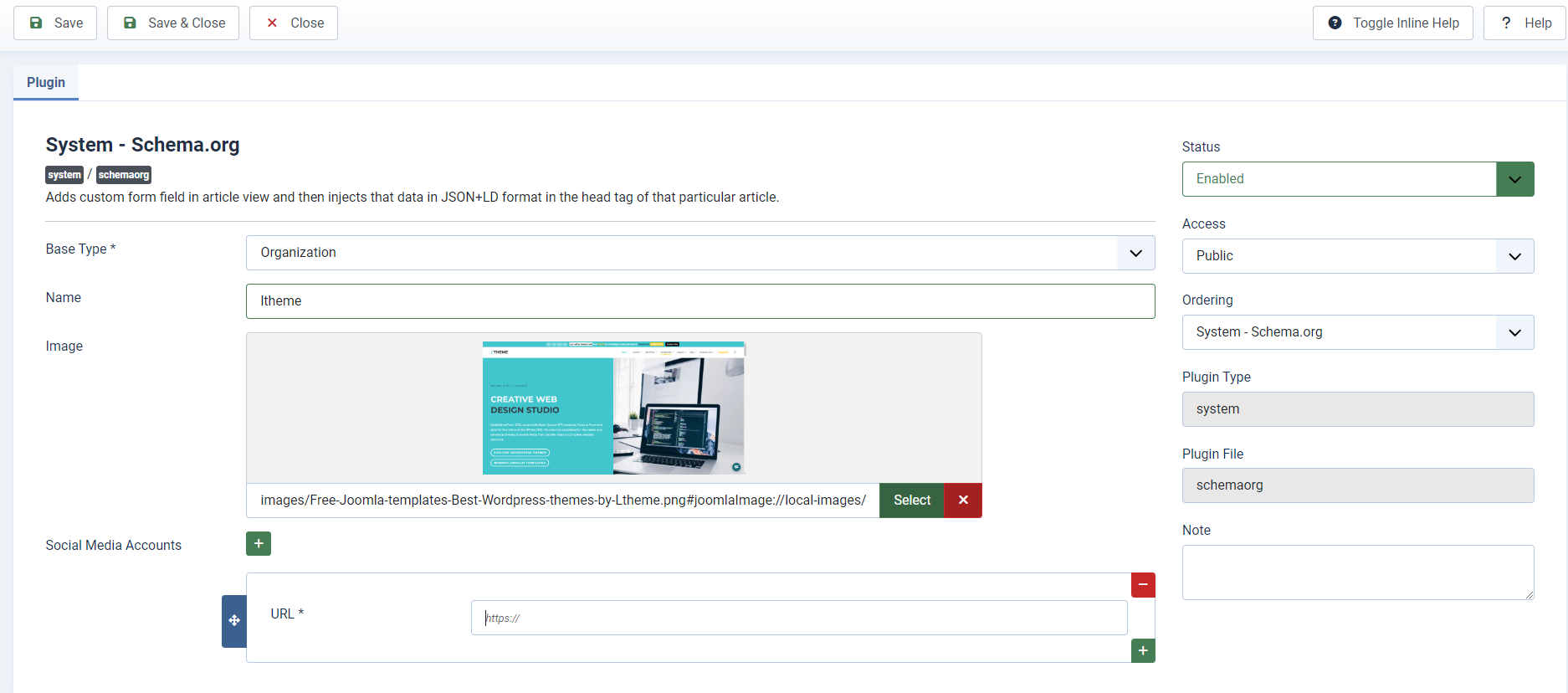 Next, in the Schema tab for articles, you select from multiple types such as BlogPosting, Book, Event, Vacancy, Organization, Person, or Recipe.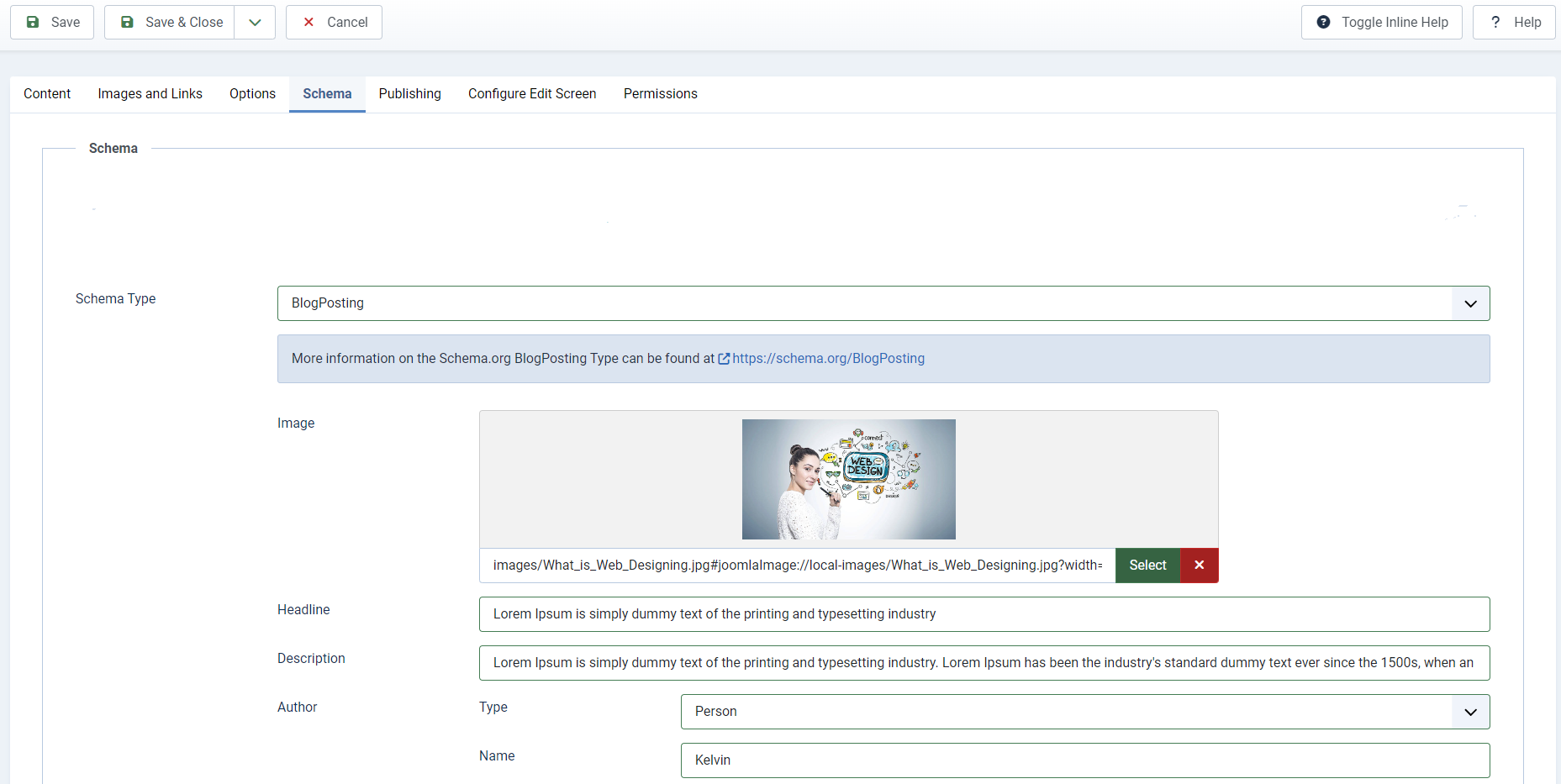 300 Characters for Meta Description
If in Joomla 4 the meta description is only limited to 160 characters, in Joomla 5 you can add a maximum of 300 characters for the meta description. This Joomla 5 new feature will help you boost your website's SEO with longer meta descriptions. Moreover, it provides more detailed information for your blog so that you will have a chance to attract more potential visitors to visit your website.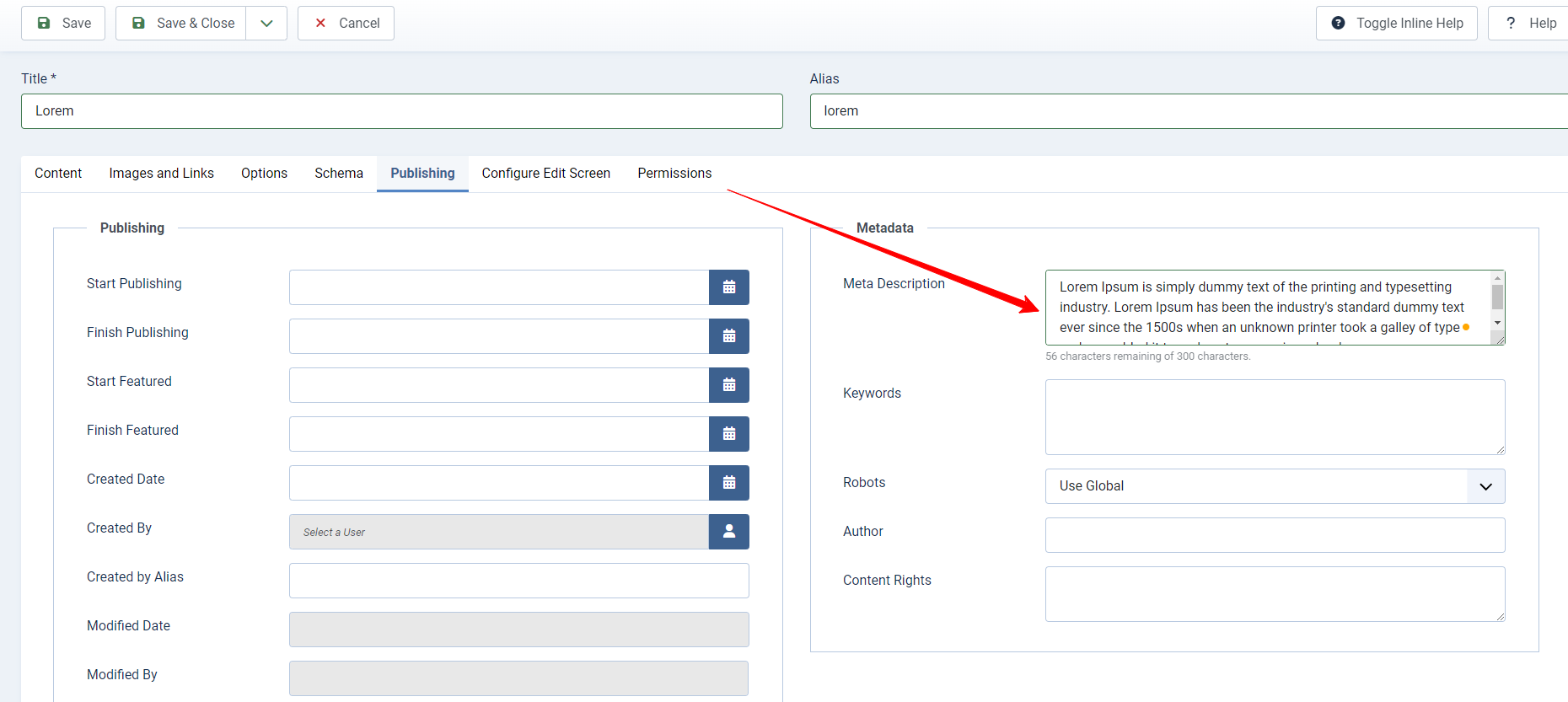 AVIF Support in Media Manager
With the help of Joomla 5 new features, you can totally make use of the AVIF image format in your media manager. This state-of-the-art format not only compresses images better but also amps up the quality. This means your website will load faster than before version and give your users the ultimate browsing experience.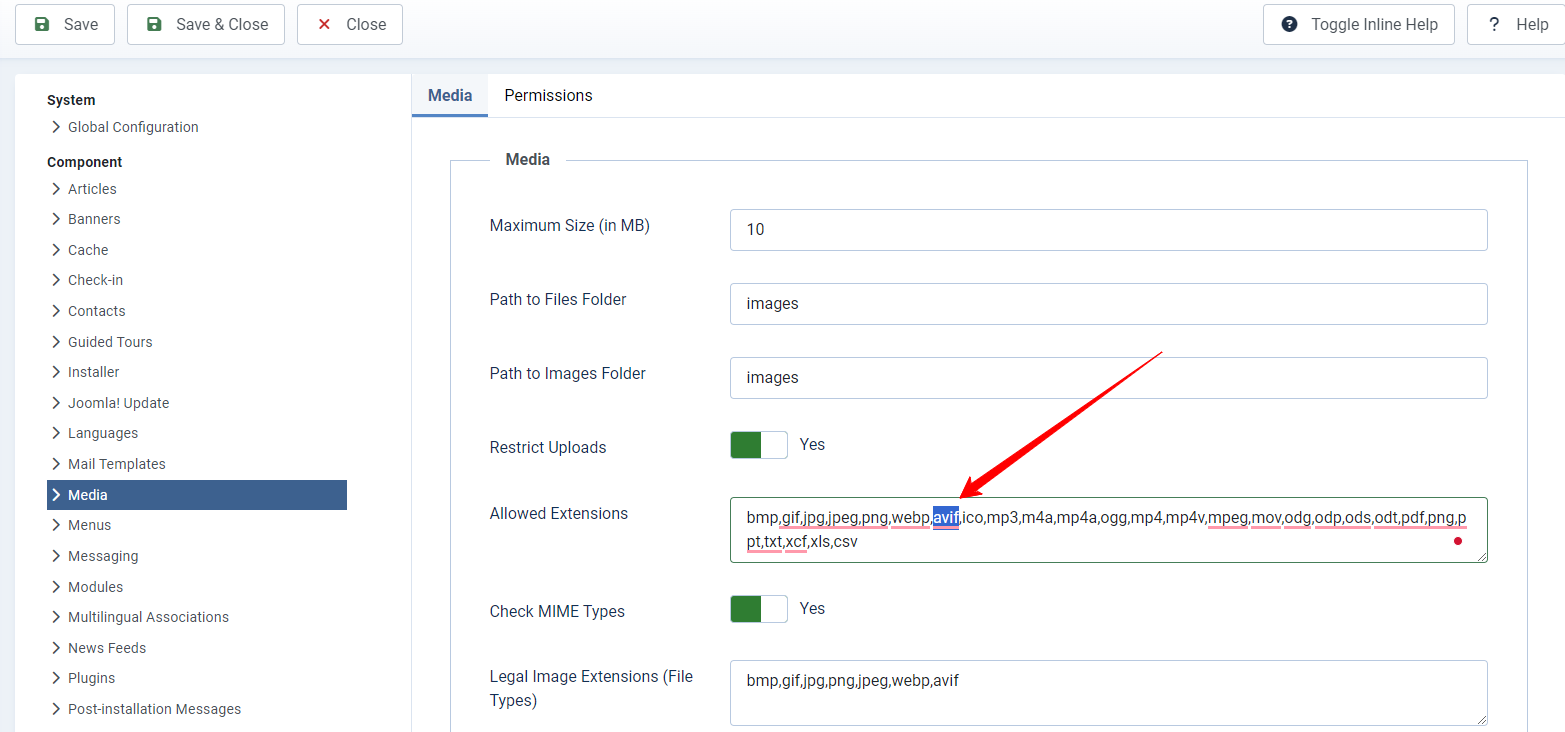 Fontawesome 6 Integration
Joomla 5 offers a useful integration with Fontawesome 6.4, which provides you with a huge collection of eye-catching icons. Hence, in Joomla 5, you will be surprised by the ability to enhance the visual appeal of your website with modern and visually striking symbols.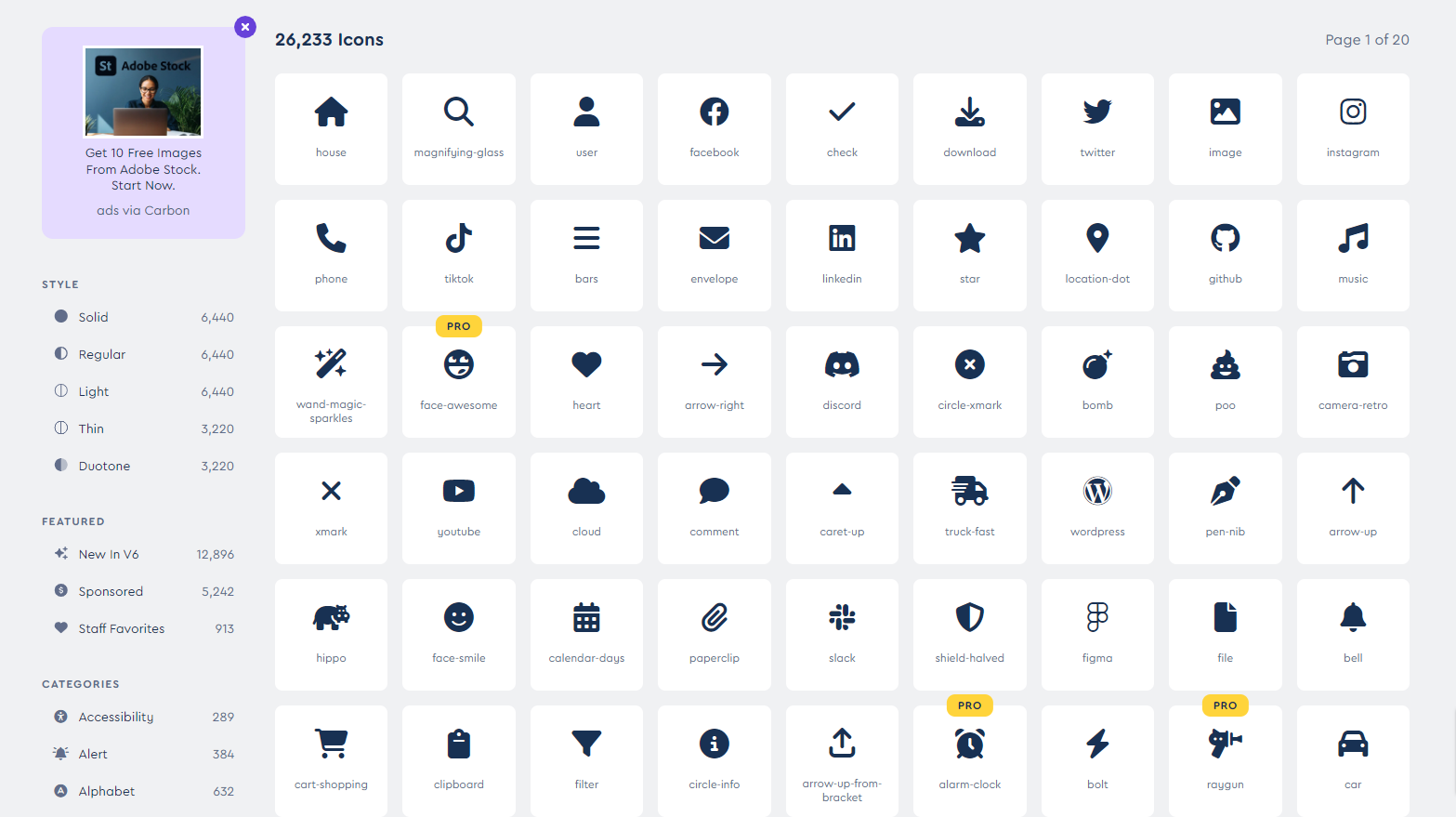 Code Mirror 6 and TinyMCE Editor 6.7
Another great Joomla 5 new feature is that the default TinyMCE text editor was updated to version 6.7, so its interface looks a bit cutting-edge and has some latest options. Content creators make use of a wealth of features to make their work shine like never before.
Additionally, the Code Mirror text editor was also updated from version 5.65.12 to 6.0.0.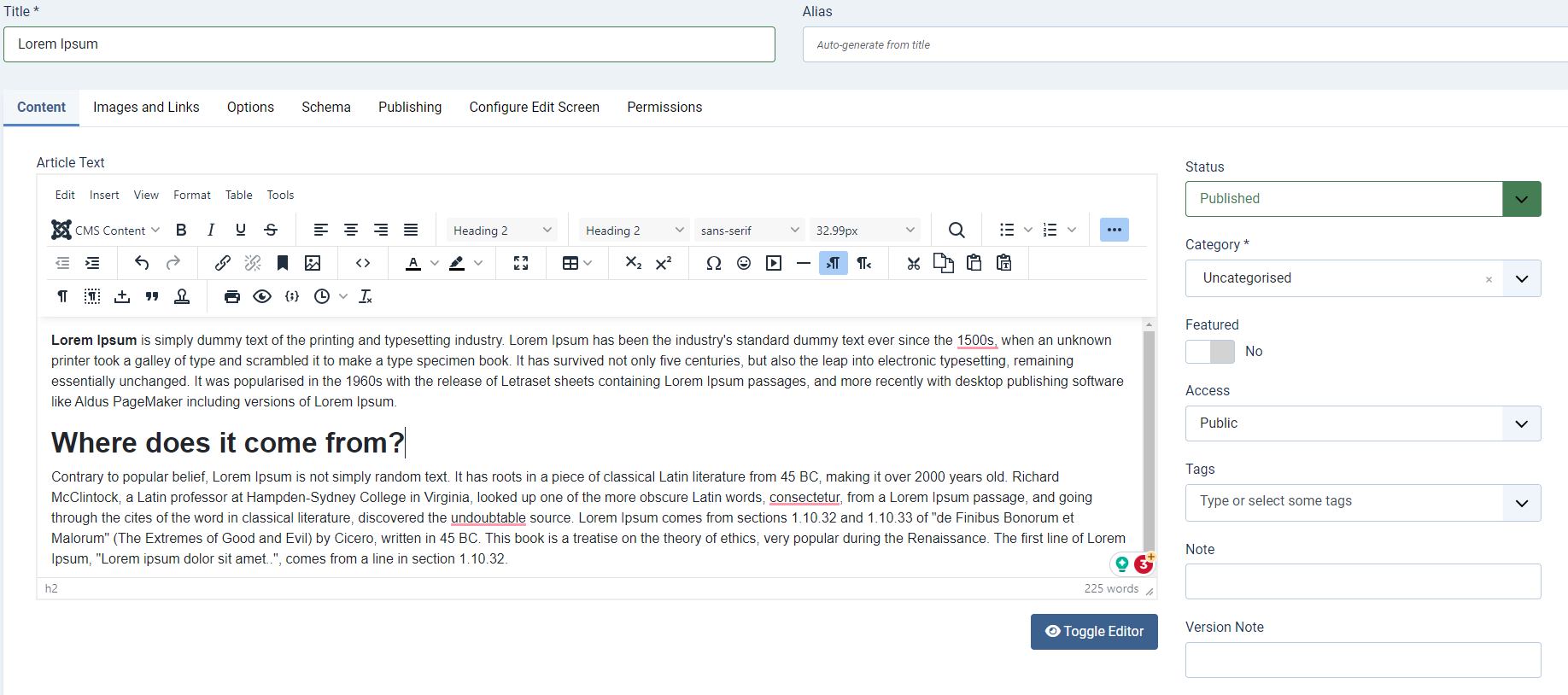 Align Images in TinyMCE
Notably, you have the ability to align images to the Left, Right and Center by using the Image button in the TinyMCE editor. As a result, you don't need to adjust your image manually as before.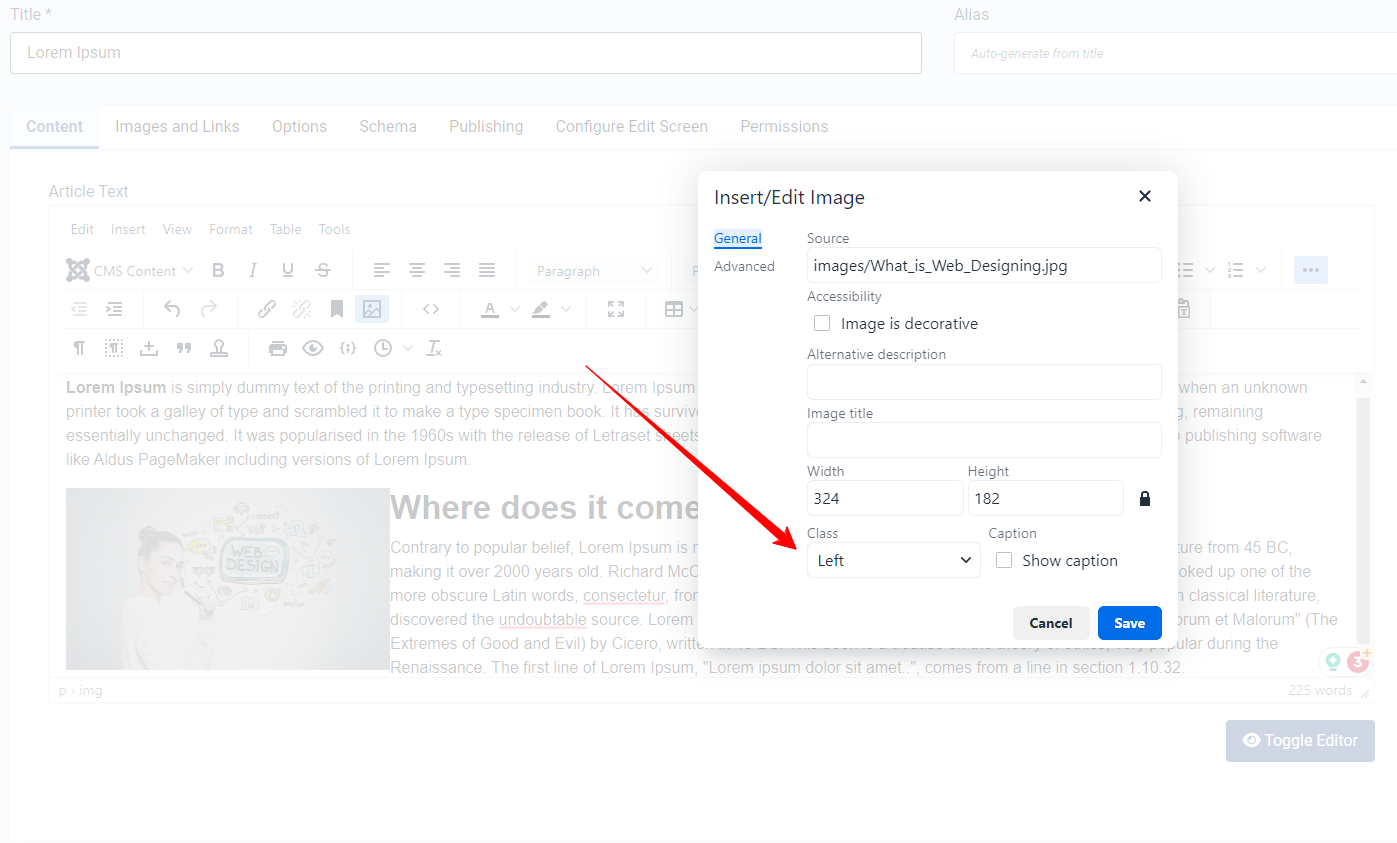 Password Requirements Checklist
In Joomla 5, developers optimized the process of changing your passwords via the profile page on your website. In addition, it provides you with clear information about the minimum password requirements. This helps ensure that your password is strong and meets the necessary security standards.
By showcasing this information, Joomla will help you create strong passwords that are both secure and compliant with best practices. Further, this Joomla 5 new feature also enhances the safety of your account and gives you peace of mind.

Menu Order Adjustment In The Sidebar
Now you have the power to customize your menu items that you never did before. Users can even change the position of the whole menu. This feature is really necessary when your website has a wide range of menus.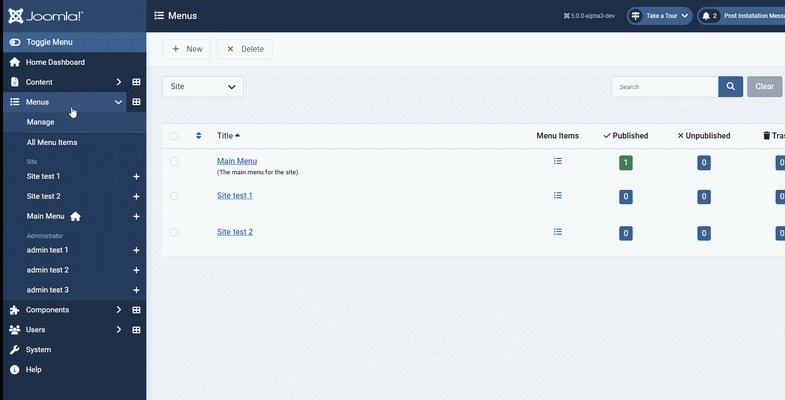 User Action Logs Enhancements
User Action Logs had a lot of improvement in Joomla 5. First of all, it gives you an ultra-detailed look into what your users are up to. Moreover, there are several helpful functionalities added to the User Action Logs such as Edit of Custom Field by a User, User Blocking, User Unblocking, Creation of New Custom Field by a User, and User Not Found.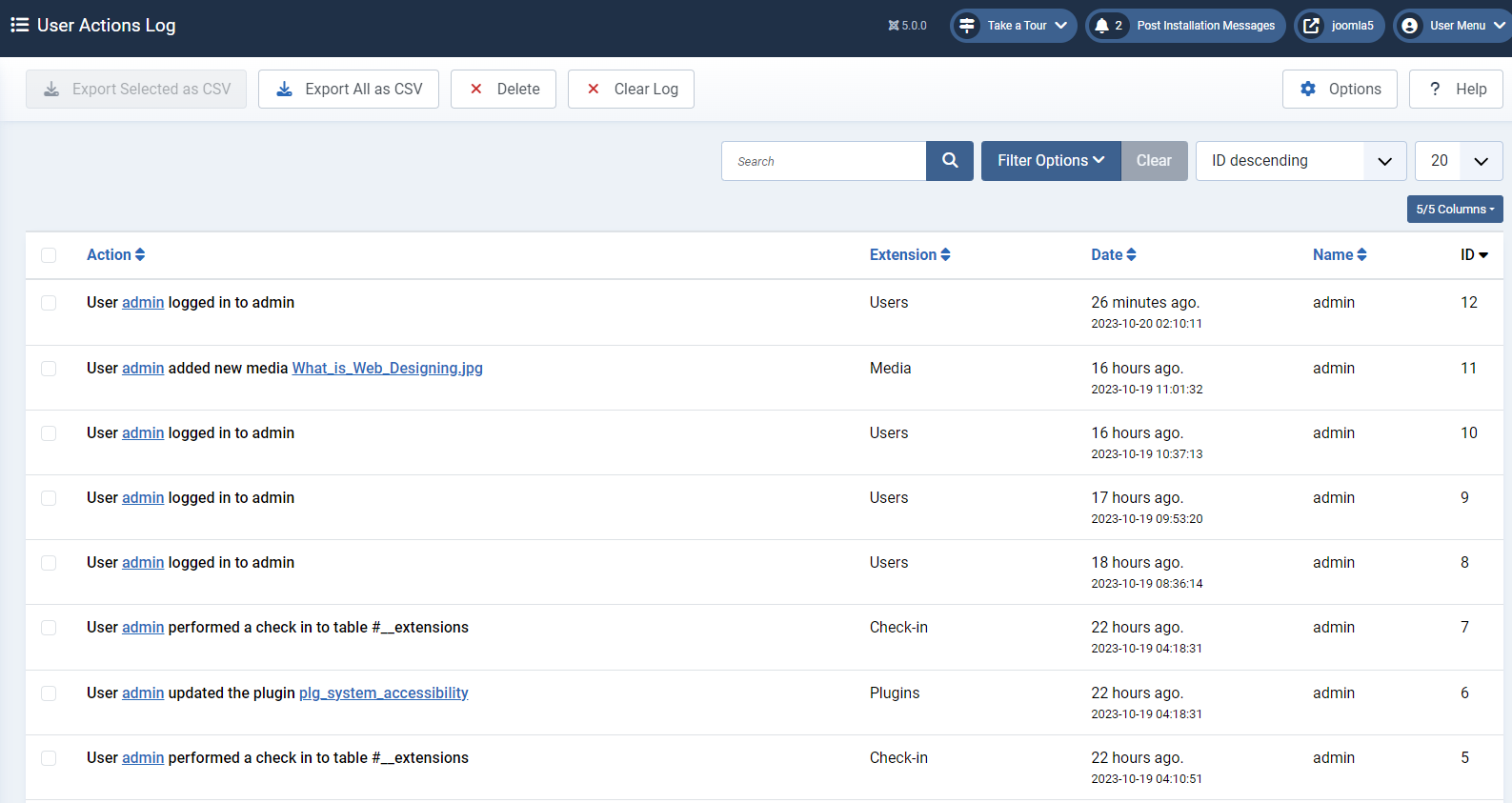 Smart Search
The next great Joomla 5 new feature is smart search. Joomla 5 offers a lot of enhancements in search.
Now, you are able to filter and search content by custom fields. This new change helps you quickly find exceptional information on your website.
Photos of Contacts in Search Results
There is a significant change in search results of photos of contacts. You can not only check out the intro images of the article, but also you can feast your eyes on the photos of your contact right there in the search result. Additionally, you can add a personal touch to your website.
Hide/Show Archived Articles in Search Results
Besides that, the Smart Search – Content extension offers a new option to display or hide archives blogs in the search results.
What are the technical requirements for Joomla 5?
Before implementing the upgrade for your Joomla website, let's ensure the following technical requirements:
PHP version: Joomla 5 requires PHP 8.1 or higher. It is recommended to use the latest stable version of PHP for better performance and security.
Database: Joomla 5 supports different database types, including MySQL (8.0.13 or higher), MariaDB (10.4.x or higher) and PostgreSQL (12.0 or higher).
Web server: This new version of Joomla can run on several web servers, such as Apache (2.4 or higher), Nginx ( 1.21 or higher) or Microsoft IIS (10 or higher).
What are the notable strengths of Joomla 5 over Joomla 4?
Joomla is famous for its super easy usability, so it has become a perfect choice for countless web owners. And now, Joomla still continues to keep this strength. With the latest Joomla 5 upgrade, you can manage your website's content without effort, especially with the dark mode feature in the administrator.
Advanced Features and Functionalities
As we listed above, Joomla 5 provided users with a massive amount of advanced Joomla 5 new features in this official release. As a result, you can simplify the process of managing your content effectively. If you are going to build a professional e-commerce site, or a personal blog, then Joomla will not let you be disappointed with the unlimited possibilities that were introduced in their new major version a few days ago.
Joomla 5 takes security super seriously. They're all about keeping your website safe and sound. With their regular updates and speedy response to any security problems, you can rest easy knowing your site is in good hands. Besides that,  Joomla 5 has had a major makeover, tapping into all the cool new PHP features and best practices out there. It's like giving your website a fresh coat of paint, but with a whole lot more smart. Plus, they've got your back with valid HTML and CSS, making sure your site stays secure and intact.
Flexibility with Extensions
One of the most Joomla 5 new features is that Joomla 5 supports more useful extensions and plugins that provide you with more functionalities for your website. Therefore, you can make the most of these tools to customize and expand your website according to your specific needs and requirements.
Enhanced Extension Management
It is obvious that Joomla 5 gave users a lot of remarkable improvements in managing third-party extensions. Although upgrading the core Joomla is a piece of cake, many users still deal with managing these third-party tools. Luckily, Joomla 5 was born and handled all these difficulties. The new version of Joomla has streamlined this process, making sure those extensions are super compatible and a breeze to manage.
If you want to improve your website's performance, then you can upgrade your site to Joomla 5. Thanks to Joomla 5 new features, you have the capability to edit from the front end and back end quickly and easily with keyboard shortcuts. Further, you can also speed up your website effectively by enabling site and page caching. Last but not least, all default templates in Joomla 5 score 100% one core web vitals out of the box. Thanks to these enhancements, you can have fast and stable website performance from the start and ensure a seamless user experience.
The bottom line
Generally, the release of Joomla 5 a few days ago has created incredible breakthroughs. As promised, Joomla 5 provided a lot of outstanding improvements and enhancements in security, interface and performance. With this new version, you can easily elevate your website to the next level and keep up with the ever-changing digital world.
In case you are using our Joomla 4 templates and are going to upgrade to this new version of Joomla, let's read our advice on the Joomla 4 to Joomla 5 upgrade plan right now. Hopefully, this blog has enriched your information about Joomla 5 new features. If you have any questions about this new version of Joomla, don't forget to leave a comment below. We will support you soon.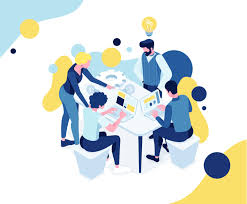 Latest posts by LT Digital Team (Content & Marketing)
(see all)