It's time to create new or re-design your websites to bring it to the next level.
Download 100+ Free Joomla! templates Download 100+ Free WordPress themes
Convert your site into some sort of mobile version with top best Joomla Mobile Extension!
These days, thanks to the development of technology, the number of mobile users is becoming increasing. In order to boost your business, converting your site into a mobile version is very important. Today, in this collection, we provide you top best Joomla Mobile Extension that can help you to develop your business. Let's start now!

QR Code Friendly is a powerful Joomla Mobile Extension that allows you to exchange the URL of your shown page on a  "QR Code" that use the Google Chart Tools. Moreover, this extension is also translated into many foreign languages that help you have a clear understanding.
Provided features:
International AIM
Multi-language
JEIDA standard
Values ​​"alt" and "title"
Customized CSS
Joomla Update Manager
Highlights:
Simple and intuitive
Easy and comfortable
Work like Charm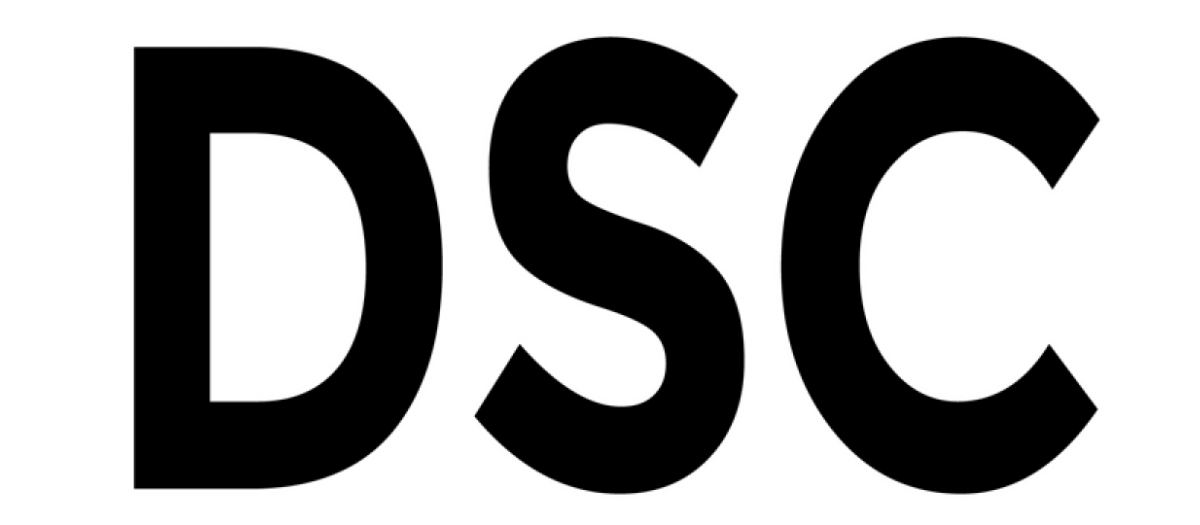 This extension gives you the possibility of managing the content that is shown on your site. Thanks to this extension, you can also render or not render the particular content that is on your tablet, mobile and gadget devices.
Provided features:
Take control of the content
Display an embedded PDF
Save mobile visitors data
Eliminating unused elements
Highlights:
Easy to understand
Fast and reliable
Simple syntax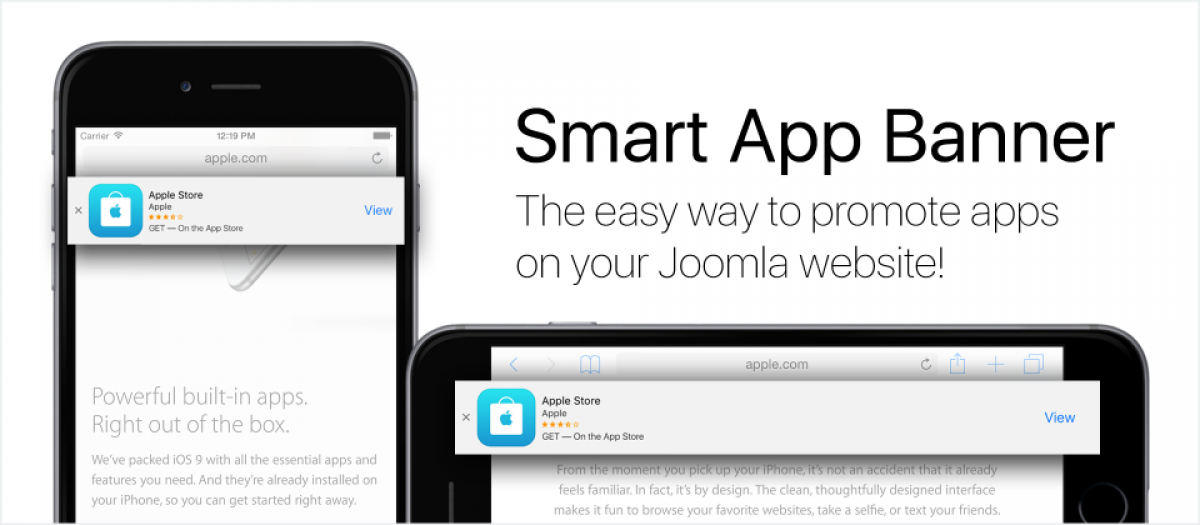 This is a Joomla Mobile Template that you can use to display one app banner on your site or multiple banners on many different sites. Moreover, it also enables you to assign this extension to every menu item that you like.
Provided features:
Create an Android-themed banner
Smart App Banner" models
Show one app banner
Assign the module to any menu item
Take apps right into the spotlight
Highlights:
Great and very easy
Instant support
Very detailed document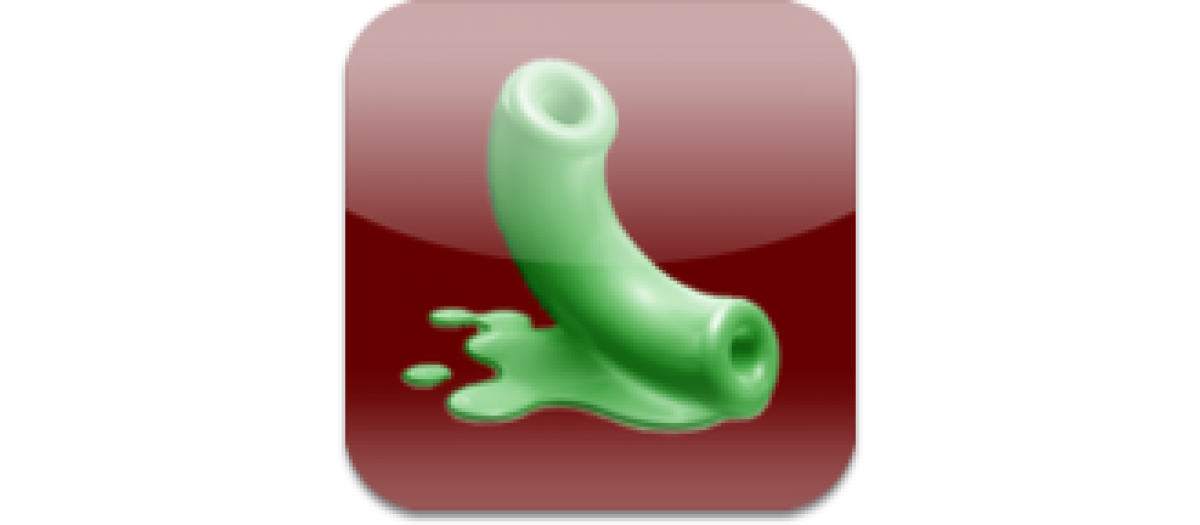 iPhone homepage icon is a Joomla Extension that you can use to control the shown icon on your Android or Apple gadgets when you insert them onto your sites. In addition, you can also use it to insert the loading screen and particular icons.
Provided features:
Manage the icon
Add a loading screen
Full-screen display
Works with iPhone, iPad, iPod Touch
Shown on Apple and Android devices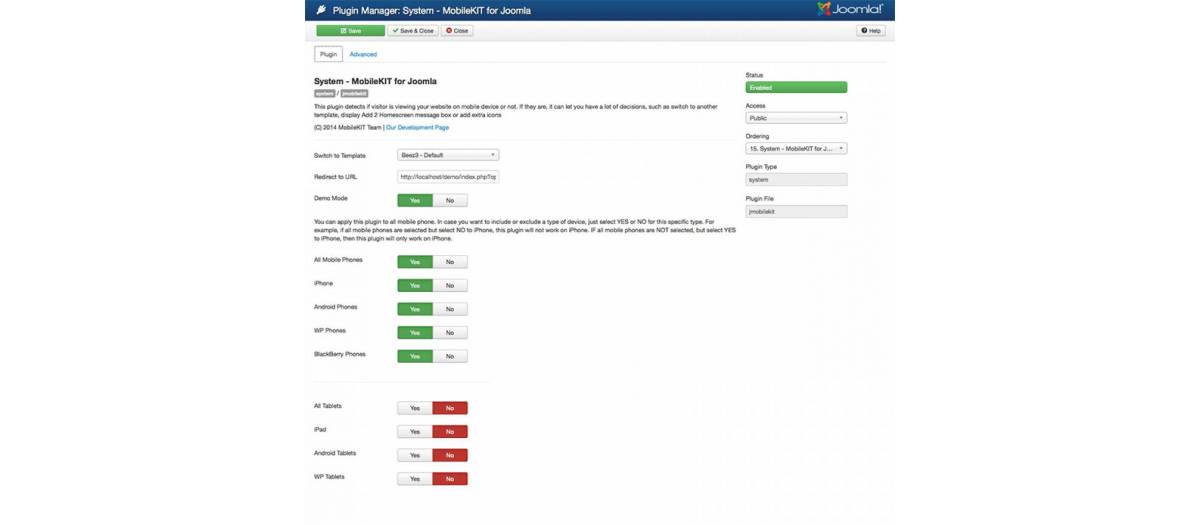 This Joomla Mobile Extension can display well on your mobile gadgets. In addition, it also consists of HTML5 browsers, for example, IOS, Windows Phone, and BlackBerry 10. Here is also a list of plugin and modules that can use on Joomla 2.5 or 3.3.
Provided features:
Display well on mobile devices
HTML5 browser
A package of plugin and module
Display well on mobile devices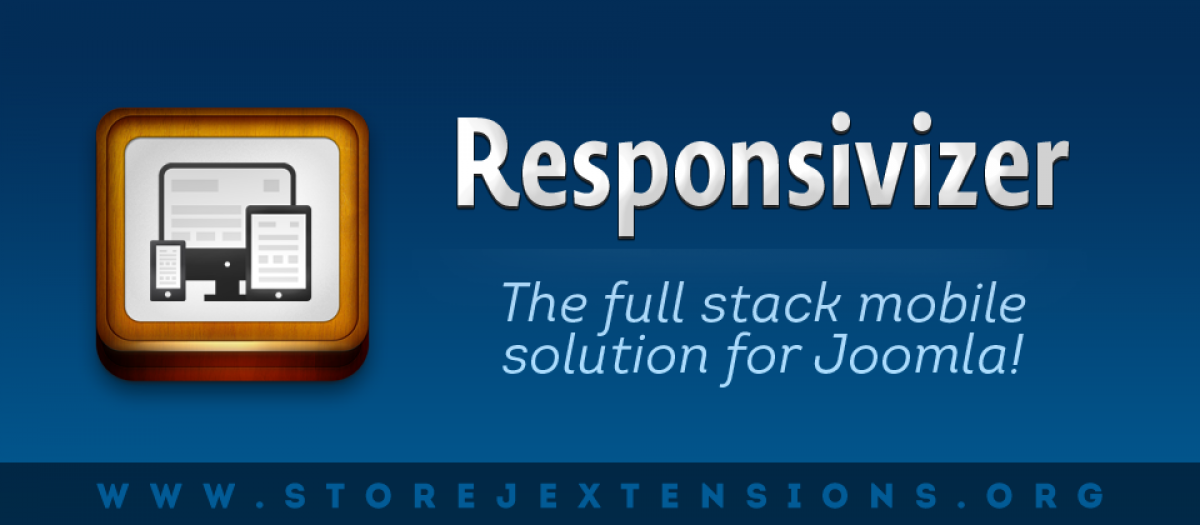 Here is a great solution for you to make mobile responsive your Joomla site in an easy way. In addition, this extension also contains more than 4 customizable mobile menus, offline cache as well as custom mobile homepage.
Provided features:
Fine tuning settings
4 customizable mobile menus
Fluid video, images, HTML elements
Native mobile app look and feel
Custom mobile homepage
Adaptive images resizing and optimization
Touch-optimized: Swipe, Zoom, Pinch…
Highlights:
Easy to configure
Worth the value

 Work flawlessly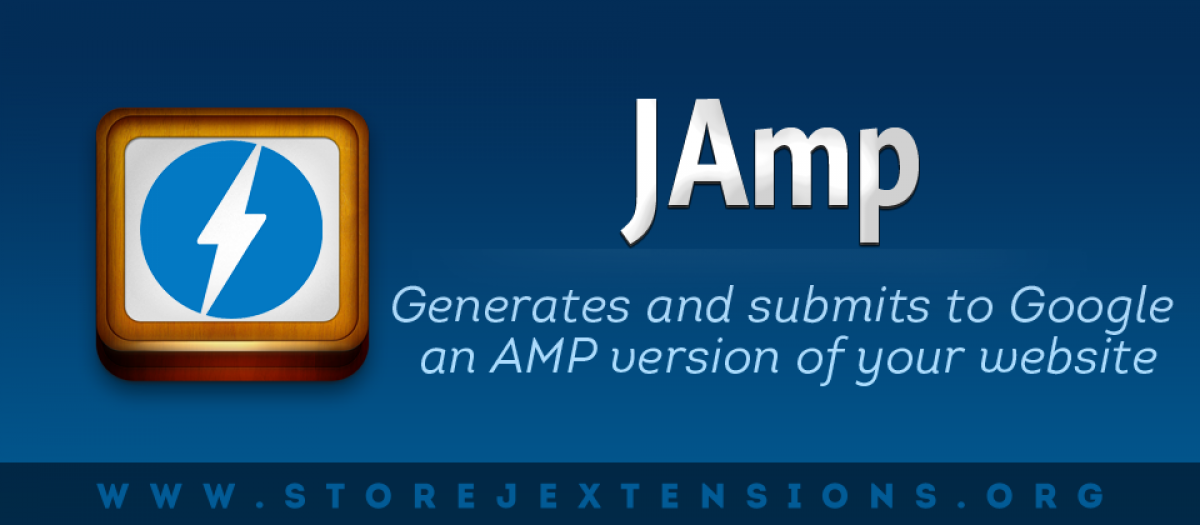 JAmp allows you to create AMP version of your site that is indexed automatically by Google. It is completely compatible with every Joomla Extension. You can also use this extension to generate and advertise Accelerated Mobile Pages by using a particular link.
Provide features:
Mobile redirection to AMP page
Automated submission
Automatic conversion
AMP sidebar
Analytics support
Google AMP Cache
Debug mode
Powerful exclusions system
And more
Highlights:
A lot of configurations
Simple and correct documentation
Very professional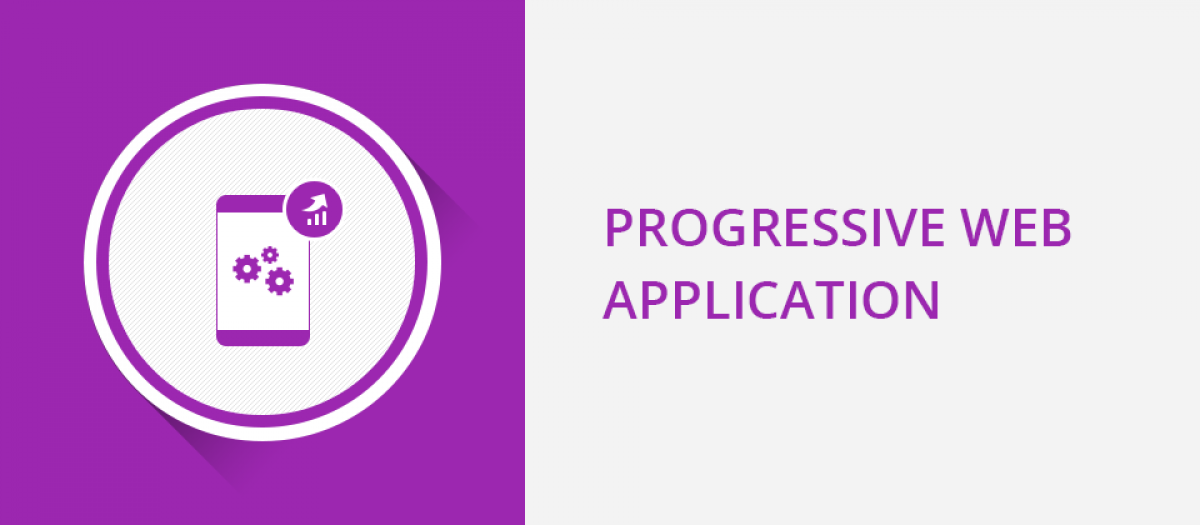 Joomla Progressive Web Application is one of the most popular technology shifts that draw a lot of attention of web developers. By using this extension, store administrators can launch the Progressive Web Application just by installing and configuring the addon.
Provided features:
Set loader to display
Instant Loading
HTTPS secures
Add To Home Screen
Joomla Web Push Notifications add-on Support
Smooth scrolling and navigation
Prompt to Add to Home Screen
Highlights:
Simple to install and set-up
Excellent documentation
Fantastic support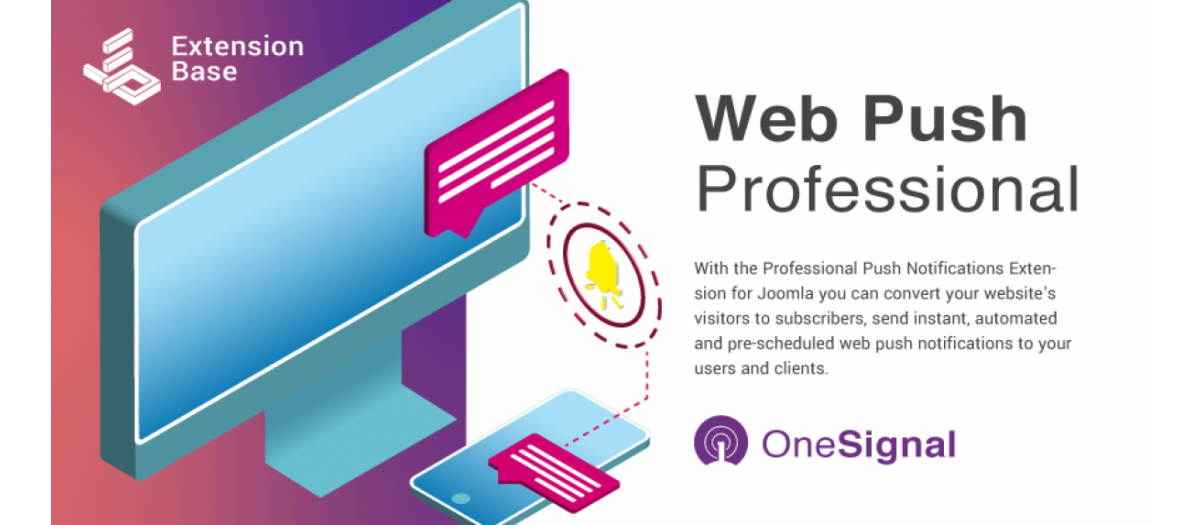 This extension allows you to collect subscribers from front-end as well as send push notifications of your Joomla Back-end in an easy way with a nice interface. In addition, thanks to this extension, you can set schedule your push notifications and send it in future data automatically.
Provided features:
Editor Button to Send Notifications
Message Performance
Subscribers Export
Scheduled Messages
Convert Visitors to Subscribers
Multiple Apps
Subscriber Stats
Highlights:
Excellent Performance and Value
Support is world class
Totally worth the price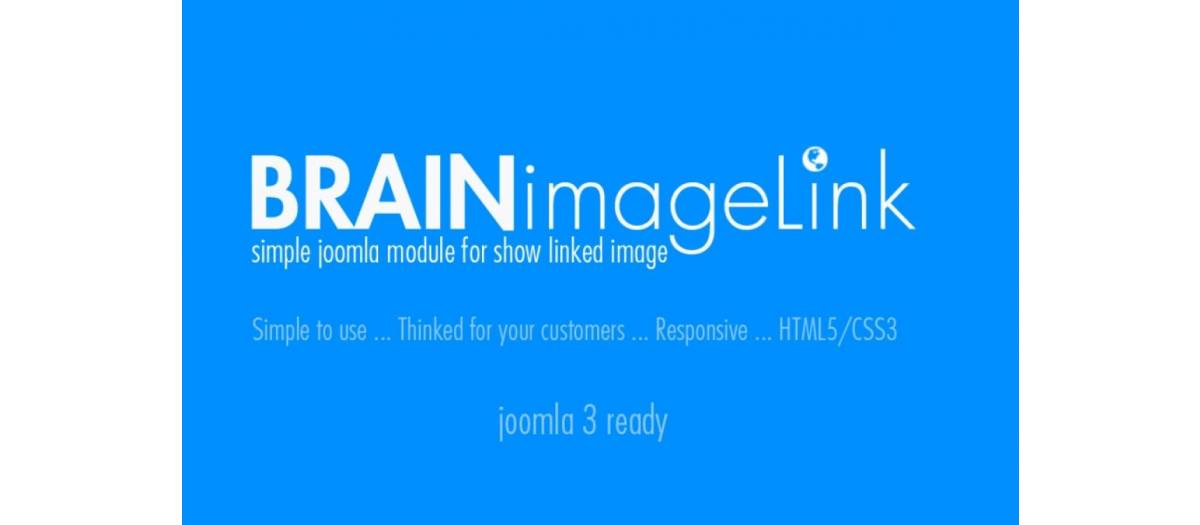 QRCode Plant is a powerful Joomla Mobile Template that allows you to embeds QR codes into your Joomla articles as well as every other content. By using Google charts APT, it also helps you to create QR codes.
Provided features:
Insert QR codes into any content
Supports different data types
Set custom size for QR code images
Supports 4 levels of error correlation
Generate QR codes for articles
Highlights:
So simple plugin
Documentation with screenshot
Support answered very fast
In conclusion
We hope that this collection is helpful for you. If you have any questions, don't hesitate to leave a comment below. And if you find it useful, don't forget to share it with your friends!
Moreover, you can refer to free Joomla templates to Convert your site into some sort of mobile version.
Looking for a free Landing Pages template to start creating your stunning website?
90+ Landing Styles (Onepage) for Joomla! 80+ Landing Styles (Onepage) for WordPress