Are you struggling to choose between Mailchimp vs Mailmunch? Luckily, this blog provides a lot of differences between them to help you make the right decision. Let's dive into this blog.
Why should you use WordPress Email Marketing Plugins?
Nowadays, Email Marketing is considered one of the cost-effective, flexible methods that help you easily reach more leads and retain existing customers. This method enables you to create personalized messages, thanks to that you can build a strong relationship with your clients. Moreover, using email marketing also brings your business a wide range of various benefits including:
Cost-saving: normally the cost of email marketing is lower than other forms of marketing because you don't spend a lot of money on advertisings
Flexible design: you can design and create a stunning email with graphics to attract your customers. Or you can also send plain text or attach files.
Expandable: You can reach a wider audience or smaller targeted lists.
Easy analysis: you can use web analytics software to evaluate your campaigns effectively.
Time-saving: you are able to send emails to your customer automatically when they have performed any actions on your website for example once users sign up to your website.
Although email marketing is really valuable in generating leads, it is not easy for you to create an email marketing campaign efficiently. Therefore, it is necessary for you to use the support of WordPress email marketing plugins. Nevertheless which is the most effective plugin on the internet at present. For this reason, in today's blog, we collected the two outstanding email marketing plugins based on the number of active users and positive reviews. They are Mailchimp vs Mailmunch.
Both of them come with plenty of powerful features and functionality. Thus, you will find it difficult to figure out which one is better. We will compare 4 aspects to help you realize the differences between them. Now, let's go over the following sections.
Mailchimp Vs Mailmuch: Background
Mailchimp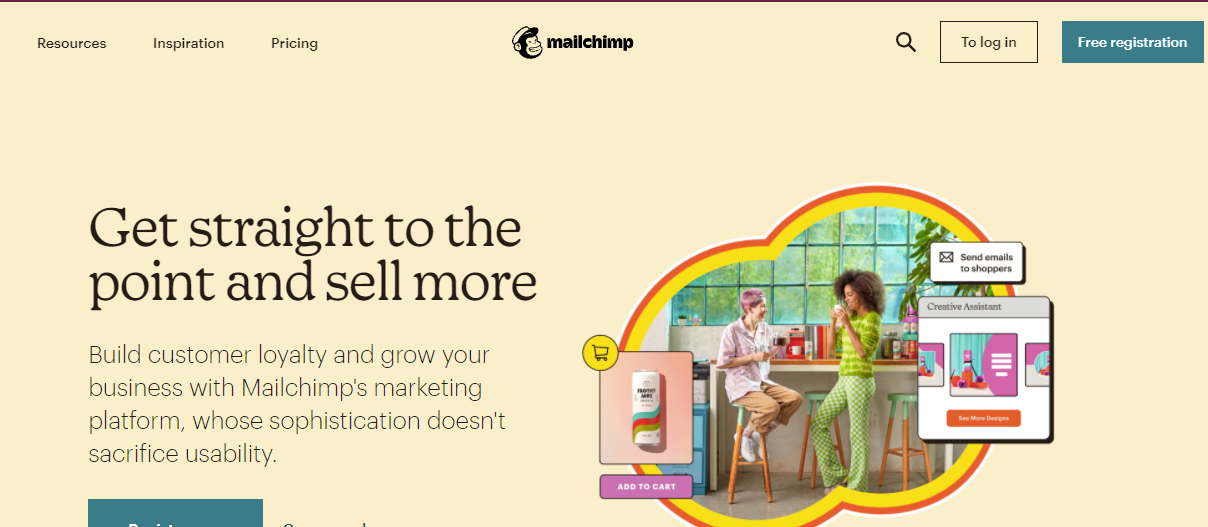 Mailchimp is an all-in-one marketing platform that has helped a wide range of businesses grow their email list and convert visitors into customers. With more than 900.000 active users around the world, this plugin has received a wide range of 5-stars as well as excellent feedback. This plugin enables you to create, send, analyze email & analyze email, email templates, and landing pages,… Especially, it is integrated with thousands of third-party plugins.
Mailmunch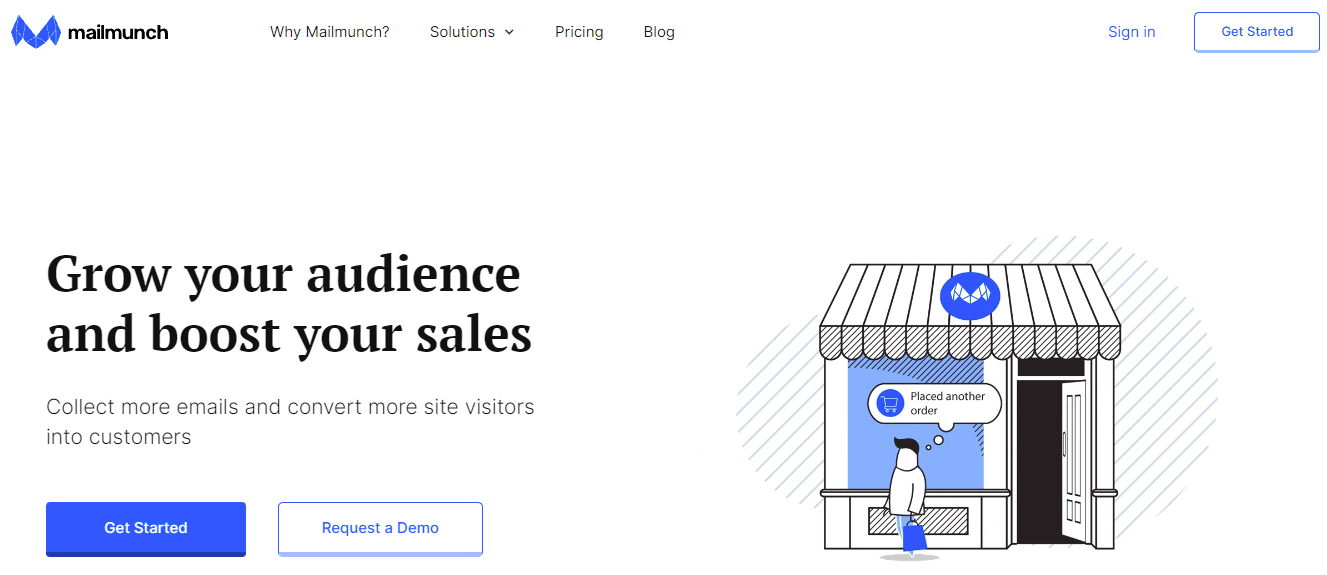 Mailmunch is another serious competitor of the Mailchimp plugin. This tool is running on more than 500.000 websites and is specially designed to integrate with a lot of third-party plugins as well as other websites. In addition, this plugin has helped many businesses collect 100 million leads and send millions of emails to customers around the world.
By using this plugin, you will have a chance to engage your subscriber list with stunning emails that are designed to convert. Moreover, it comes with a wide range of powerful landing pages that support your marketing goals, attract traffic, as well as boost sales effectively.
Main features
Both Mailchimp vs Mailmunch offers a ton of features. But Mailchimp certainly overshadows Mailmuch in terms of rich features because it has more than 121 features and functionality. However, Mailmunch still has some unique features that can beat other tools. We will analyze some remarkable features between the two plugins.
Mailchimp offers users the capability to generate embedded forms, popups for your site. However, it doesn't give you a collection of form types to choose from. Moreover, this plugin only has a basic template for embedded forms and popups forms.
In contrast, Mailmunch has a wide range of various forms and popup styles such as Popup, Embed Form, Topbar, Scrollbox, Fullscreen Cover, Sidebar widget, and much more. Moreover, this plugin includes hundreds of form templates tailored to numerous businesses. Especially, Mailmunch has an exit-intent feature, so you can automatically display the popover when a user enters your page or before visitors want to leave your site.
While Mailmunch only comes with some basic features such as setting up broadcast emails, drip campaigns. In addition,  when subscribers first take part in your email list, this plugin will send a welcome email automatically. Moreover, there are several email templates that are built for special occasions or holiday sales.
On the other hand, Mailchimp completely outweighs Mailchimp in terms of its email marketing capabilities. Because it offers plenty of excellent features including Advanced segmentation, Predicted demographics, Multivariate testing, and reporting and analytics. 
Mailmunch allows you to create a lot of beautiful landing pages that help you attract traffic, collect leads, boot sales, and much more. Additionally, this plugin is integrated with all leading email marketing services out of the box, so it is easy for you to start creating your email list with your partner.
Moreover, in the landing page builder, you are able to access thousands of royalty-free images thanks to integration with Unsplash, Pexels, and Pixabay. Finally, with the support of A/B testing, you can optimize your landing pages for better conversions.
While Mailchimp allows you to generate a lot of stunning landing pages. Therefore, you can easily highlight your products, grow your audience. Besides, it offers you a set of 8 templates to choose from.
This is one of the significant features of Mailchimp. This function allows you to set up elaborate workflows and after that, your email subscriber will get various emails based on their actions on your website. Moreover, it has more unique features that support Woocommerce such as automatically tracking customers post-purchase, recommending products, recover abandoned carts.
Otherwise, these features are not included in the Mailmunch plugin.
Integrations
Mailchimp has a total of 1473 integrations including BigCommerce, Drupal, Facebook, Google AdWords, HubSpot CRM, HubSpot Marketing Hub, Instagram, and much more.
Whereas Mailmuch directly integrates with 50 different third-party platforms which are less than its rival. There are some platforms consisting of Zapier, Mailchimp, Wix, ActiveCampaign, Constant Contact, Weebly, MailerLite, Campaign Monitor, Keap, FireDrum Email Marketing, ConvertKit, GetResponse, and much more.
Pricing plans
Mailchimp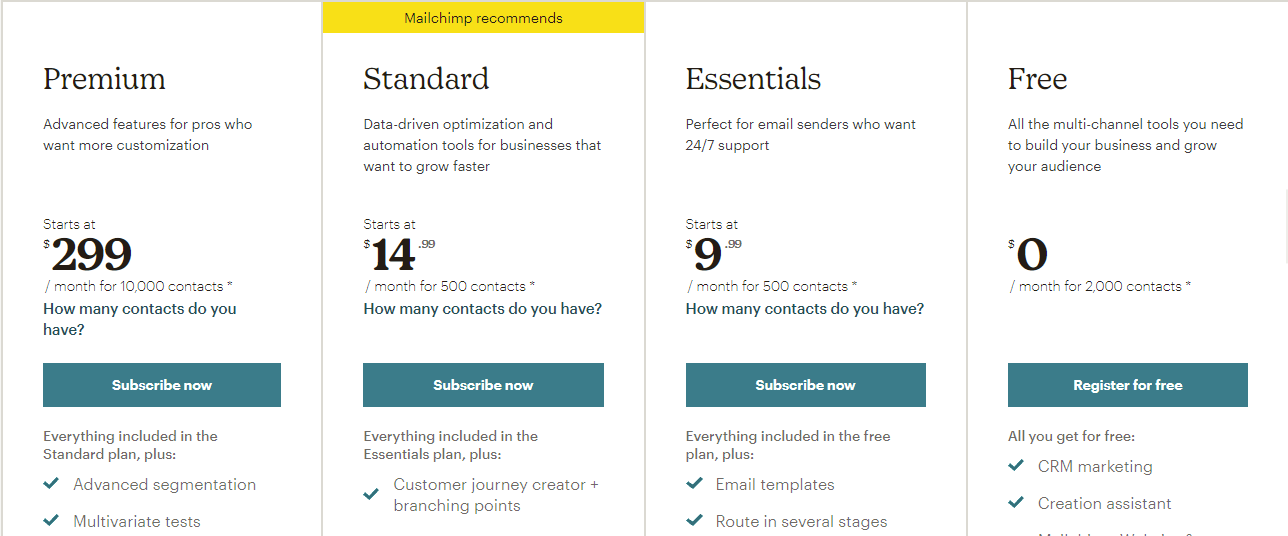 This plugin offers both the free version and the paid version. However, the free version only allows you to send emails for 2000 contacts. If you want to increase your number of contacts, you can upgrade to one of three paid packages. The paid version starts at $9.99 per month. This plugin includes a maximum contact count per plan. In addition, it limits the number of email lists depending on your subscription plan.
In addition, when you send over email send limits depending on the packages you choose. This plugin will charge overage if you exceeded email send limits or maximum contact count.
Mailmunch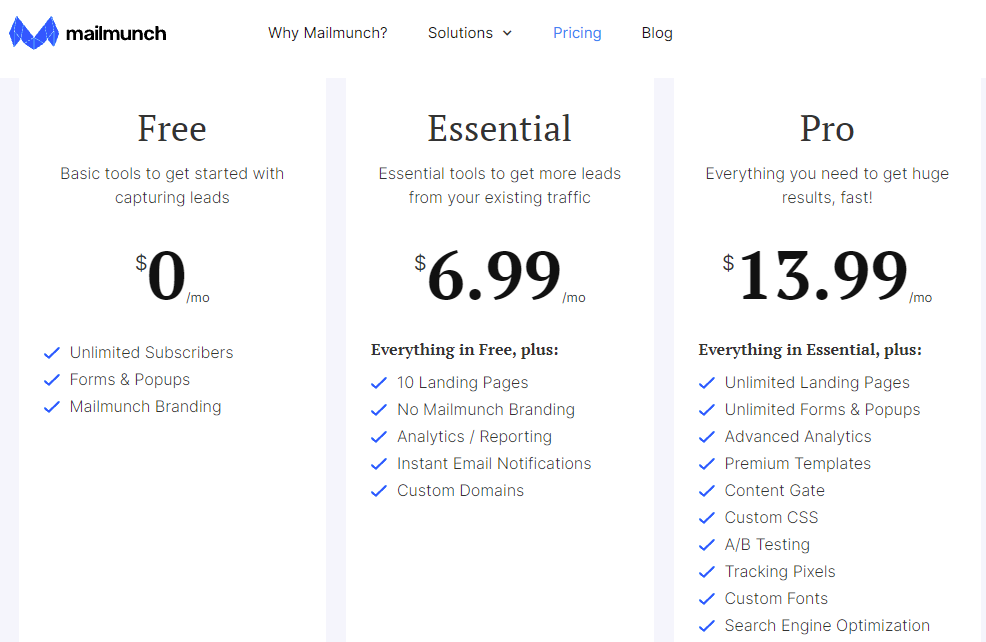 In addition to the free version, Mailmuch offers the paid version with flexible packages including Essential and Pro. Mailmunch's email marketing plans start at $6.99 per month and increase depending on your number of contacts. You can see that the cost of Pro packages is cheaper compared to other rivals.
Pros and cons
Mailchimp
 Pros 
 Cons

Include a ton of useful marketing tools
Easy to use
Don't require advanced technical skills
More than 250 built-in integrations
Its interface is intuitive

It is a bit more expensive than its competitors
Marketing automation tools are less powerful than some rivals
It is not integrated with Shopify
Has some restrictions to specific design and formats
Have to spend a lot of time configuring settings
 Mailmunch
 Pros 
 Cons

It comes with a wide range of feature types: lead generation, landing page, and email marketing
The price is more affordable than its rivals
It allows you to embed lead capture forms into your site

It still has a lot of limitations
This plugin doesn't enable you to generate complicated drip campaigns
Mailchimp Vs Mailmunch: The final result
In general, each plugin has its own strengths. While Mailchimp specializes in providing advanced features for email marketing capabilities. On the other hand, Mailmunch completely outweighs its competitor in terms of lead generation capabilities. Hence, we highly recommend using Mailmunch for your site if you're a beginner and you want to grow your mailing list.
Otherwise, if you have a rich budget and are looking for a useful solution that helps you develop marketing campaigns through email successfully, Mailchimp is worth trying.
And what is your point of view? Which one is your perfect choice for your website? Let's share with us your opinion about these plugins. Or if you know other better tools, don't hesitate to mention them by leaving a comment below. Hopefully, Mailchimp vs Mailmunch comparison can help you easily analyze and realize the better tool for your site.
Moreover, you can access WordPress Email Marketing Plugins to explore other useful tools. By the way, whether you are desiring to build a stunning website, do not miss our Free WordPress Themes where we offer over 300 themes and templates for various topics.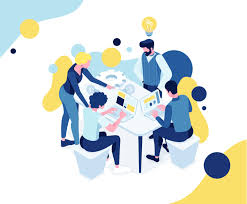 Latest posts by LT Digital Team (Content & Marketing)
(see all)