Are you wondering between Mailchimp vs Hubspot? The following article will help you find the best option.
Why were WordPress Lead Generation Plugins developed?
To create the success of a business is the contribution of many factors and generating leads is one of the key marketing campaigns to help increase revenue and loyal customers for your business. In fact, Potential customers are individuals, groups who have not yet paid to buy your product but have an interest in and want to own your products in the future. And the most important thing is that they have enough financial capacity to decide to buy your business's products. However, creating leads has never been an easy task, so WordPress Lead Generation Plugins were developed to help you deal with this challenge.
Unluckily, there are hundreds of available tools in the market today. Which is the most efficient plugin for your site? In today's article, we picked out the most dominant plugins based on the number of ratings and a lot of positive reviews. They are Mailchimp vs Hubspot. Both plugins bring a lot of notable results for many businesses but still receive mixed reviews.
The debate between Mailchimp vs Hubspot is based on aspects including: main features, price, advantages and disadvantages. Let's dive into the Mailchimp vs Hubspot comparion below to get the shrewdness in your decisions.
Mailchimp Vs Hubspot: Overview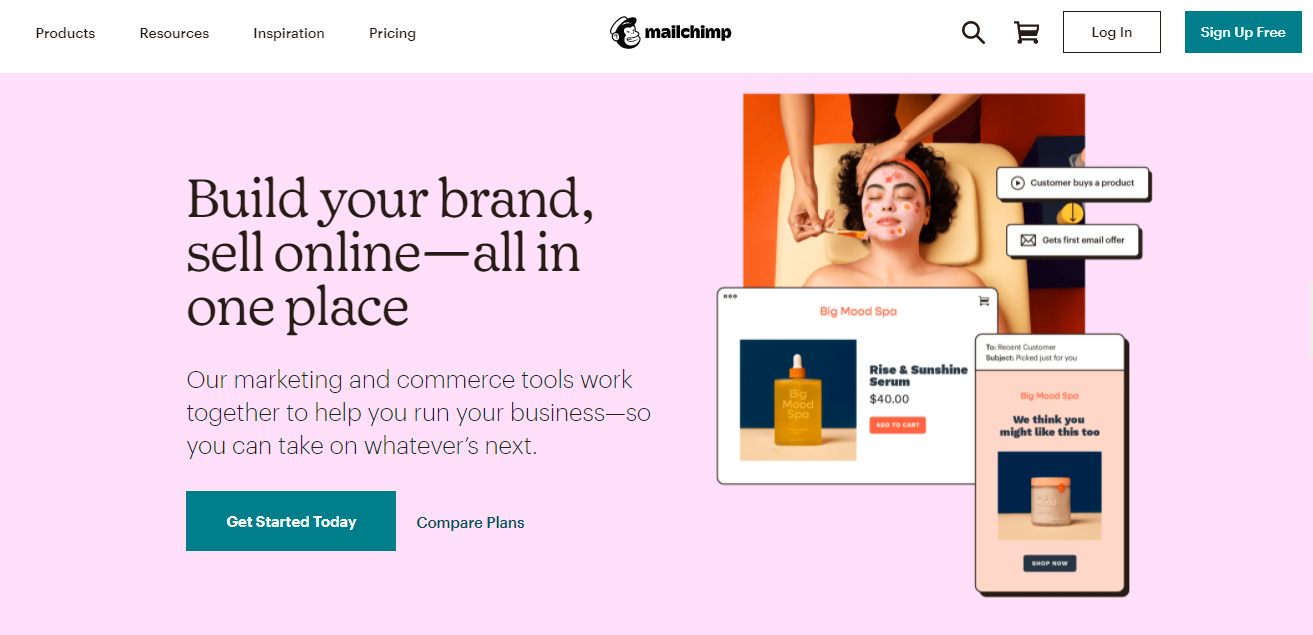 Mailchimp is well-known as one of the largest names in the email marketing platforms. Because the plugin has a user-friendly interface that is quite suitable for all types of users, even for those who are beginners. Mailchimp is one of the most successful products that are developed by Ibericode. This plugin enables you to create, send, analyze email ad campaigns, and much more. In addition, you are able to build email, social ads, landing pages, postcards, and more from one place. What's more, there are a lot of advanced features that allow businesses to connect with subscribers of their email list.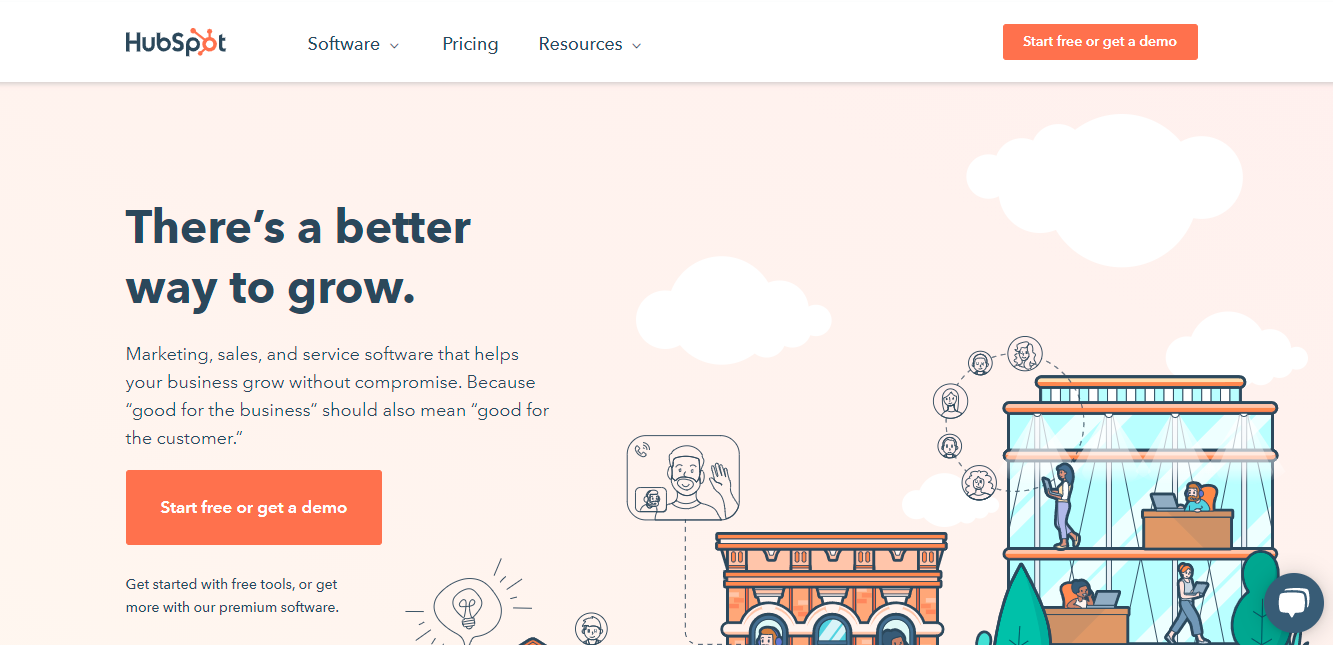 With more than 121,000 customers in over 120 countries has used Hubspot as a key tool to attract leads and convert them into customers. Hubspot is a premier inbound marketing software with excellent services and powerful features. It comes with many useful functions such as CMS Hub, Service Hub for customer soft ware, and Marketing Hub with automation. Hubspot is specially designed for businesses that require powerful 'all-round' marketing tool.
Main features
| | | |
| --- | --- | --- |
| | Mailchimp | Hubspot |
| Lead Scoring | Yes | Yes |
| Lead Segmentation | No | Yes |
| Web Activity Tracking | Yes | Yes |
| SMS Marketing | No | Yes |
| Personalized Web Content | No | Yes |
| Predictive Analytics | No | No |
| Bi-Directional CRM Syncing | Yes | Yes |
| Event Management | No | Yes |
| Create Quotes | No | Yes |
| A/B Split Testing | No | Yes |
| Form Builder | Yes | Yes |
| Create Membership Websites | Yes | No |
| Bulk Social Media Posting | No | Yes |
| Sales Reporting | Yes | Yes |
| Sales Alerts | No | Yes |
| Mobile Application | No | Yes |
| Social CRM | No | Yes |
Below we will analyze a few points in depth for you to clearly see the difference between Mailchimp and Hubspot:
Firstly, while Mailchimp allows you use marketing automation for free, the free version of Hubspot doesn't offer this features, so you need to purchase its Marketing Hub Software.
Secondly, Hubspot provides you with social monitoring tool so that you easily track and manage the marketing activites, whereas Mailchimp does't have any such a feature.
Moreover, HubSport provide Google Search Ads, on the other hand Mailchimp support Google Display Ads.
Additionally, Hubspot allows you to publish on various social media platforms such Facebook, Instagram, Linkedln and Twitter and however, Mailchimp only enables you share posts on Facebook and Instagram.
Especially, MailChimp is specially developed for small and medium businesses. While the HubSpot plugin's goal is to target large businesses that have the capability to pay hundreds/thousands of dollars per month.
Pricing Plans
Mailchimp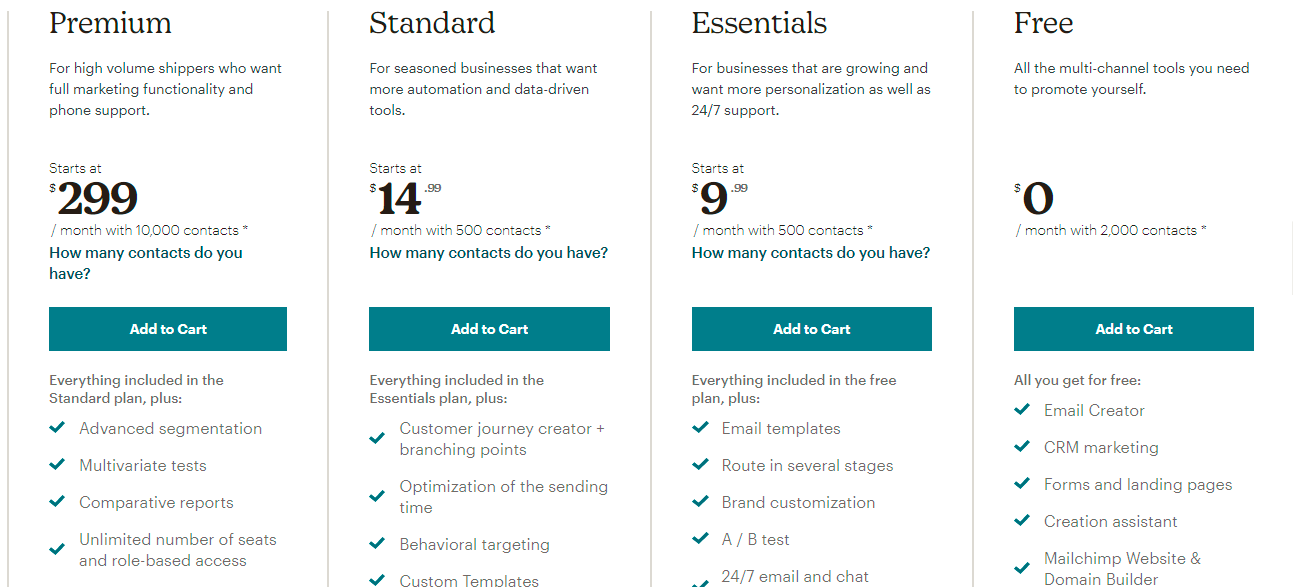 Besides the Free version, the Mailchimp's Pro version is divided into 3 different packages to make it easy for you to choose including: Essentials, Standard and Premium. The Essentials pricing plan starts at $10/ month and then, you have to pay an extra USD $5/month for additional contacts over 500. Moreover, when you upgrade to the Premium version, you will have optunities to use A/B testing feature to run important campaigns. And the cost that you have to pay is $299/month. Especially, the Stardard package is suitable for seasoned businesses that want more automation and data driven tools.
Hubspot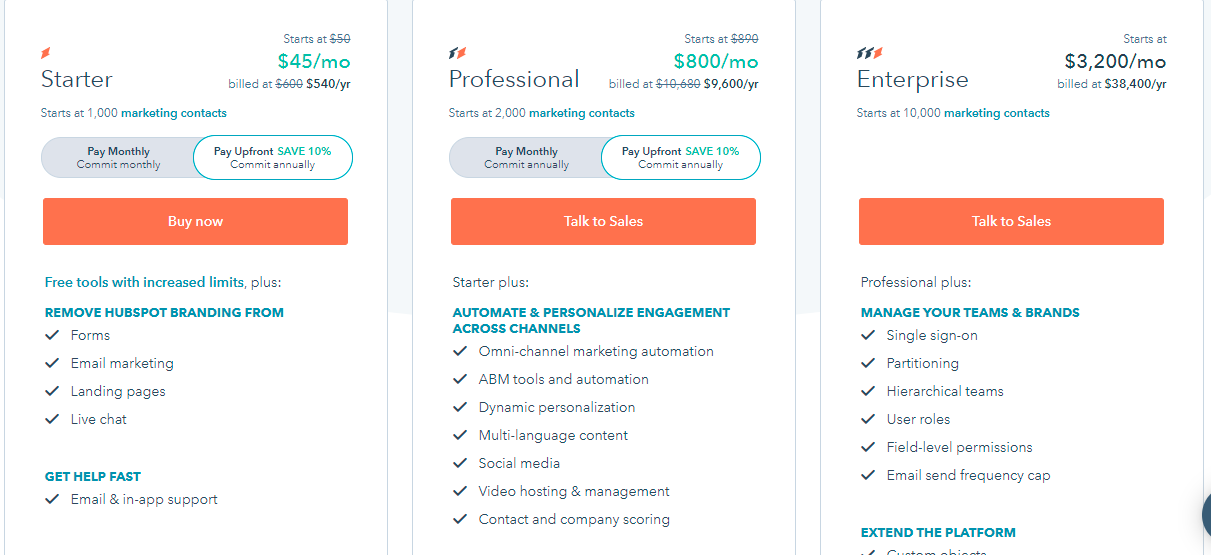 Hubspot offers 3 flexible packages consisting of Starter, Professional, Enterprise. As its name, the Starter package is appropriate for those who are begginers with somes basic features, so you only need to pay $50/month for 1000 contacts. The Professional package starts at $800/ month and of course you will experience more advanced features and functionality such as lists, workflows, automation and much more.
Although Hubspot seem more expensive than Mailchimp in terms of comparing pricing plans, there's no denying that with a fully automated system, your money is worth what this plugin gives you.
Advantages and disadvantages
Mailchimp
Advantages

Disadvantages

Wide a range of templates
Reasonable pricing
Extremely easy to use

There are some limited customization and flexibility for advanced users
Email segmentation features are limited
Hubspot
Advantages
Disadvantages

It includes free CRM software
Easy to use
It is an All-In-One Tool

It is quite expensive
There are many limited features in its free version
The price you have to pay goes in hand with the growth of your business
Hubspot's contracts are not flexible
Mailchimp Vs Hubspot: The final thoughts
Generally, both Mailchimp and Hubspot are beneficial platforms for your website. So, which is the better one? It is really difficult for me to answer this question because it depends quite a bit on your demands. In addition, most free features that both plugins offer are not the same. Therefore, if you are looking for a powerful CRM system that are engaged in various marketing activites and integrate with a lot of marking platforms, we highly recommend Hubspot as a perfect choice.
On the other hand, if you are running a small or middle business, Mailchimp is really a ultimate option to get a robust email marking platform for your site.
And What is your viewpoint? Do you prefer to use Hubspot or Mailchimp? Don't hesitate share with us if you have any opinion or question about the matter above.
Moreover, there are other options that help you create leads for your business by accessing WordPress Lead Generation. Last but not least, our Free WordPress Themes where we provide loads of sophisticated, modern and fully responsive themes. They totally work well with 2 plugins that we have just mentioned. Hence, let's visit and get one right now.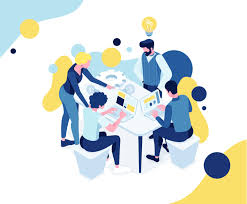 Latest posts by LT Digital Team (Content & Marketing)
(see all)