Until this time, Joomla! 3 is the latest version of the Joomla! CMS. In July 12th, 2016, The Joomla! Project and the Production Leadership Team announced the release of Joomla! 3.6. This is also the newest in the Joomla 3.x series.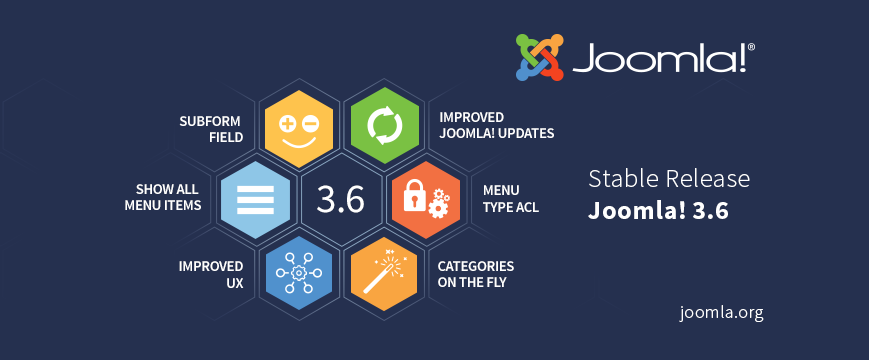 What are new features in Joomla! 3.6? This article will help you to answer the question.
With Joomla! 3.6, Joomla! Updates has been improved so you can reinstall Joomla's core files by clicking on the button, overwriting modified file(s) and reverting them back to the default.
The Revolution In Joomla! UX Improvements
Joomla! 3.6 contains many UX improvements. So it allows you to find your modules faster, complete tasks by dropdown and improved user management and more.
Create Categories On The Fly
Joomla! 3.6 version will allow you to create a category on the fly for articles, newsfeeds, contacts and banners.
ACL in the backend did not exist at the menu level, in Joomla! 3.6, it was improved. Give or block certain user groups access to a specific menu, and therefore also all menu items of that menu.
Joomla! 3.6 now has new Sub Form Field function. You can nest XML forms inside each other or reuse your existing forms inside your current form by some extra additional functionality next to Repeatable fields have been added to.
See What's In Your Menus With All Menu Items
The new option to show all items from all menus will let you have a quick overview, you can see what is displayed where and get an overview of every menu on your site easily and quickly. So, it's very easy to spot duplicated links, missing menu items.
To get full list of the features in Joomla! 3.6, let's visit GitHub Repository.
Right now, we tested with all our Free Joomla templates for Joomla! 3.6 and confirmed that template framework and extension build-in support this version.
However, we should wait for next release 3.6.1 (or higher version) to keep standard version for new Joomla! improves/features before update.
—
From L.THEME's Technical Team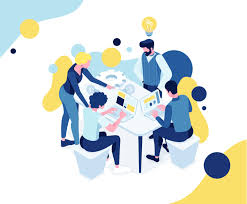 Latest posts by LT Digital Team (Content & Marketing)
(see all)