If you are building a WordPress website and want it to be more developed in the future, you need to focus on content and design. However, you also need to protect your website from hackers and other technology crimes. Therefore, it's necessary for you to use a secure WordPress Plugin to do that. Now, we would like to introduce to you the list of fantastic Secure WordPress Plugins with detailed information. Don't miss them!
Why should you use the Secure WordPress Plugin for your website?
As you know, WordPress security is a popular topic that draws a lot of attention from customers as well as every website owner. It is a fact that WordPress might be the most common platform in the world that allows you to build websites. If your site does not have enough good security, it can be damaged by hackers. Therefore, having a good security plugin is a necessary task that makes your site become safe. However, choosing the best security plugin for WordPress is not an easy task as these days there are so many in the market for you to pick from.
For those reasons, today we helped you collect top high-quality Secure WordPress plugins with the hope that you can choose the best one. Let's start now and choose the best security plugin for WordPress!
Top best Secure WordPress Plugins

Wordfence Security is one of the most popular Secure WordPress plugins that can help you to keep your site safe. In addition, this plugin also enables you to gain insight into the overall traffic trends as well as hack attempts. It also helps to check your website for known security vulnerabilities and then notify you of any problems.
Provided features:
Malware scanner checks core files
Checks your site for known security vulnerabilities
Checks your content safety
Web Application Firewall identifies and blocks malicious traffic
Checks to see if your site or IP have been blacklisted
Real-time malware signature updates
Two-factor authentication
Compares your core files, themes, and plugins
Repair files that have changed
And more
Highlights:

Excellent support
Safe
Incredible service

iThemes Security provides you with more than 30 ways to protect and secure your site. Besides, thanks to this Secure WordPress Plugin, you can also lock down your WordPress, strengthen your user credentials, stop automated attacks, and repair common holes as well. Thanks to many professional features included in this WordPress Security Plugin, it can help you to harden your WordPress site.
Provided features:
Password Security
Two-Factor Authentication
Google reCAPTCHA
Temporary Privilege Escalation
User Action Logging
Import/Export Settings
Dashboard Widget
Online File Comparison
Highlights:
Awesome plugin
Nice plugin
A lot of features

VaultPress is the best security plugin for WordPress that can help you to protect your site effectively from accidental damage, hackers, malware, and host outages. What's more, this Secure WordPress Plugin also helps you check out your statistic as well as control the whole security from the dashboard.
Provided features:
Make real-time or manual backups using a calendar
Better pricing than most others
Clean and easy to understand dashboard
Stats tab reveals information
Contact the experts from VaultPress
Highlights:
Great service
Fantastic product
Lifesaver

Security Ninja is a wonderful Secure WordPress Plugin which has helped thousands of website owners. What's more, using this plugin also allows you to check your WordPress site for security vulnerabilities, holes, and problems. It also helps you to take preventive measures from attacks.
Provided features:
Check your site for security vulnerabilities, issues & holes
Take preventive measures against attacks
Perform 50+ security tests with one click
Complete list of tests
Prevent 0-day exploit attacks
Optimize and speed-up your database
And more
Highlights:
Brilliant plugin
Work like expected
Helpful

All In One WP Security & Firewall is an extremely stable stage. It allows users to insert several additional security and firewall to your sites by using a security plugin forcing a number of security practices and helps to take your website's security to a whole new level. Besides, by scanning vulnerabilities and implementing the newest recommended WordPress security applications and techniques, it enables to reduce security risk.
Provided features:
Database security
File system security
Security scanners
Front-end text  copy protect
Work with the most popular WordPress Plugins
Blacklist functionality
Firewall functionality
Highlights
Unmistakable warnings alert
A flexible and robust plugin
Be configured in detail

Sucuri Security is totally free Secure WordPress Plugin but very powerful. This plugin gives you a list of security features so that you can protect your site more effectively. Furthermore, you can also get instant notifications whenever having something wrong on your site.
Provided features:
Blacklist Monitoring
Effective Security Hardening
Security Activity Auditing
File Integrity Monitoring
Remote Malware Scanning
Security Notifications
Website Firewall
Post-Hack Security Actions
Highlights:
Amazing security plugin
Working perfectly
Essential tool

BulletProof Security helps to secure your site very effectively. It provides you 2 versions: a free version and premium version. With a premium version, you can get this powerful plugin just by $69.95 and you can get a 30-day money-back guarantee. A number of features for both free and paid versions also contained in this plugin.
Provided features:
Login Security & Monitoring
Idle Session Logout
Auth Cookie Expiration
One-Click Setup Wizard
Setup Wizard AutoFix
MScan Malware Scanner
Hidden Plugin Folders|Files Cron
DB Backup: Full|Partial DB Backups
DB Table Prefix Changer
HTTP Error Logging
And more
Highlights:
Work like a charm
Great support
Work amazing

Shield Security is a wonderful WordPress Security Plugin which is suitable for beginners and advanced users. This plugin helps you to protect your site since you activate it. What's more, by using this plugin, you can feel safe that it blocks totally automated comments SPAM for you.
Provided features:
Block 100% Automated Comments SPAM
Beautiful, Easy-To-Use Guided Wizards
Limit Login Attempts / Block Automatic Brute-Force Bots
HTTP Headers
Automatic Updates Control
Powerful Core File Scanners
Automatic IP Black List
2-Factor Authentication
And more
Highlights:
Simple and effective
Great support
Amazing security plugin

SecuPress Free helps you to protect your site effectively with block bots, suspicious IPs, and malware scans. This Secure WordPress Plugin provides you a great UI as well as easy to use interface. Using this plugin also helps you to detect your vulnerable themes and plugins or those which have been tampered with to include malicious code.
Provided features:
Anti Brute Force login
Protection of Security Keys
Block visits from Bad Bots
Vulnerable Plugins & Themes detection
Security Reports in PDF format
Malware Scan
Block country by geolocation
And more
Highlights:
Very responsive support
Excellent
Amazing
Conclusion
In short, website protection is very important and necessary. Therefore, don't miss the helpful Secure WordPress Plugins we have already shown you above. If you want to ask for more information related to the topic today, don't hesitate to send us your comment. We promise we will reply to you as soon as possible.
Last but not least, we are providing many responsive and high-quality free WordPress themes, so let's make your site appearance more stunning with them now!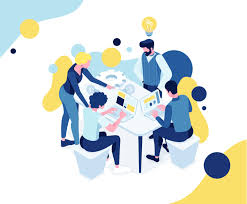 Latest posts by LT Digital Team (Content & Marketing)
(see all)