There are many ways to protect your WordPress site and make it safer. One of the most effective ones is using a WordPress SSL Plugin. In the blog today, we would like to recommend to you a list of helpful WordPress plugins that contain SSL features. Let's explore!
Why should you have the WordPress SSL Plugin for your site?
By using it, you can direct your site from HTTP into HTTPS so that the information of your customers will be safe. Understanding your need, today we provide you with the top best WordPress SSL Plugins, each of which includes a clear description, provided features, and highlights. Thanks to it, you can get the most suitable one easily. Let's start now!
Top Useful WordPress SSL Plugins

This WordPress SSL Plugin helps you to secure your clients in case they check out on your website. In addition, WC SSL Seal enables to show a default photo and custom photo. It also helps you to insert a secure seal SSL provider for your site.
Provided features:
Display a default image
Embed a Secure Seal SSL provider
Display custom image
Secure for your customers when they checkout
Highlights:

Easy HTTPS Redirection allows you to force search engines in order to index the https version of your webpage. Furthermore, you can use this WordPress SSL Plugin to set up redirection into an https version of the URL automatically in case someone tries to get access to your non-https version.
Provided features:
Do an auto-redirect for the whole domain
Do an auto-redirect for a few pages.
Force load static files using an HTTPS URL
Highlights:
Work perfectly
very fragile
Life-saver

This WordPress SSL Plugin is an effective plugin that allows you to make your site become much more secure by the way of replacing Http in the URLs into HTTPS. Besides, WordPress HTTPS (SSL) also gives you an ability to exchange the whole internal links, scripts as well as photos into https. Thanks to it, you can save your site from incomplete encrypted errors.
Provided features:
Use HTTPS instead of just HTTP in the URLs
Change the elements that need HTTPS
Convert all of the internal links, images, and scripts to HTTPS
Change external links and elements to HTTPS
Highlights:
Simple and working
Reliable
Straightforward

Cloudflare Flexible SSL gives you the ability to form a necessary part by allowing Flexible SSL on your WP site. What's more, it also helps you to detect infinite redirect loops in case you load your WP site under Cloudfare's Flexible SSL system.
Provided features:
Prevent infinite redirect loops
Form an integral part
Work properly and without any hitch
Highlights:
Flexible
Amazing
Work perfect

Here is a great plugin for you to force Http URLS into https very easily and quickly. What's more, JSM's Force HTTP to HTTPS / SSL is quite different from other plugins of this kind. Because they use PHP's output buffer in order to find out and change URLs in the rendered HTML that has a negative effect on caching performance as well as error-prone.
Provided features:
No setup required
Force HTTP URLs to HTTPS
Native WordPress filters
Highlights:
Work perfectly and quickly
Very useful
So easy

One-Click SSL is a free but powerful plugin that enables you to redirect the whole number of non-SSL pages into SSL. Moreover, this WordPress SSL Plugin allows you to make sure that all resources on SSL pages can be loaded over SSL. A user-friendly setup wizard is also included in this plugin so that you can check whether SSL is supported on servers or not.
Provided features:
Enable SSL with a single click
Redirects all non-SSL URLs to https://
Check if SSL is supported on hosting/server
Redirect to non-SSL if SSL is not enabled
Converts all non-SSL resources
Highlights:
Work fine
Excellent performance
Easy and efficient

This WordPress Plugin For SSL helps you to clean up the HTTPS insecure as well as mixed content warnings of your WP site. What's more, the SSL Insecure Content Fixer plugin also allows you to deal with almost content warnings very easily. This WordPress SSL Plugin also enables you to set default settings for the whole of your site in a network.
Provided features:
Select more comprehensive fix levels
Set default settings for all sites within a network
Automatically perform some basic fixes on the website
Highlights:
Fantastic
Work perfectly
Work like a charm

Really Simple SSL is the next plugin that I want to introduce to you. Thanks to using this plugin, you are able to detect your settings automatically as well as configure your site into HTTPS. In addition, by using this plugin, you can fix the insecurity of your content by replacing http:// URLs with https://.
Provided features:
Enable HTTP Strict Transport Security
Configure your site for the HSTS preload list
Advanced security headers for additional security
Mixed Content Fixer for the back-end
More detailed feedback on the configuration page
Certificate expiration check
Highlights:
Effective and easy
Solid product
Functional and reliable plugin

SSL Zen is a reliable WordPress SSL plugin with more than 10,000 users around the world. Besides, this WordPress SSL Plugin also enables you to secure your site by redirecting your web traffic into HTTPS as well as getting a shiny padlock on your site.
Provided features:
Prove domain ownership
Generate a free SSL certificate
Upload and configures the free SSL certificate
Renew the free SSL certificate
Get a shiny padlock on your website in under 60 seconds
Premium one-on-one unlimited support
Highlights:
Clear instruction
Well-documented
Amazing support
Conclusion
All in all, thanks for your attention. With the prominent information we show you in the blog today, we hope that you can easily and smoothly select the best WordPress SSL Plugin to protect your site. In case you want to ask for more information about the topic, don't hesitate to leave your comment below. We will reply to you as soon as possible.
Furthermore, whenever you want to renew your site appearance, let's have a look at our well-performance and free WordPress themes to get the most suitable one.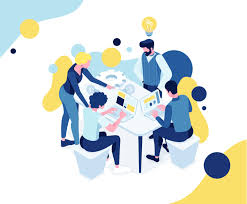 Latest posts by LT Digital Team (Content & Marketing)
(see all)