It's time to create new or re-design your websites to bring it to the next level.
Collection of 200+ Free Joomla templates, support Joomla 3.9.x and Joomla 4 Listing of 300+ Best Free WordPress themes, WooCommerce compatible, Elementor supports!
Here is a number of the top-rated UX and UI tools – great online resources that can prove useful in testing your IU design's performance and usability. These are new tools regularly appearing on the market that are capable of making your design efforts faster, easier and better.
Check them out!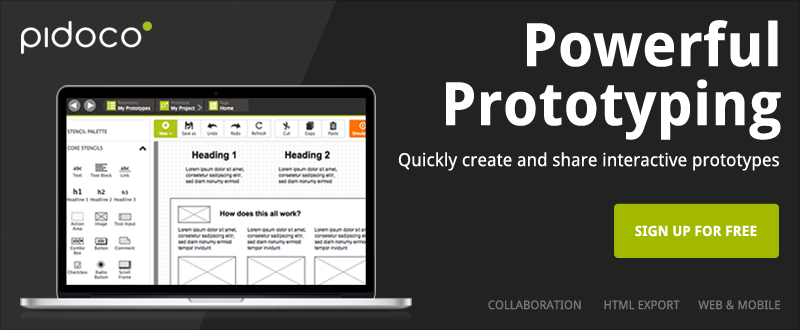 It's drag and drop functions makes creating clickable wireframes quick and easy. You can test your interactive prototypes on real devices and simulate the look and feel of a real app. Or you can trigger simulated reactions by clicking, touch gestures, keyboard entries, or device motion.

Using the Vonn Mobile Material Design UI Kitto creat stunning Android apps quickly and easily. Material Design, Google's design vision for the future, features bold colors, informative animations, and flat elements to create new and fresh interfaces. Vonn has made it a point to make their UI kit fully compatible with Google's guidelines, and as a result it is proving to be a real time saver for the app designer.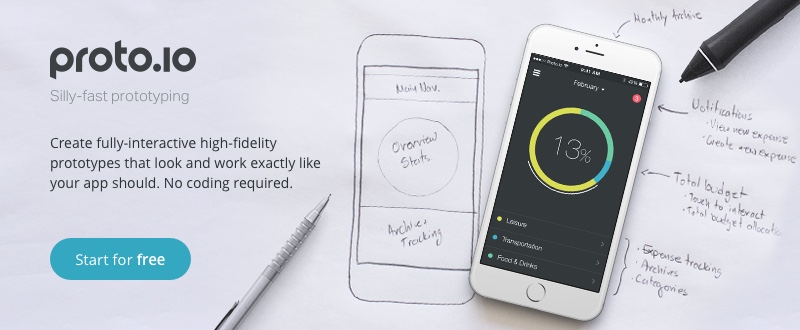 This versatile tool takes rapid prototyping to the next level. Its UI library, which is one of the most realistic and comprehensive libraries of its type on the market today, makes static mockups and hotspot prototypes look primitive.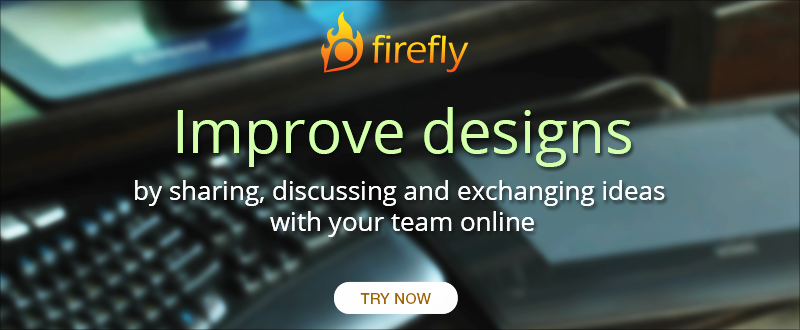 Firefly can be exactly the UX and project management tool you need to keep your project on track, especially when you are engaged in rapid prototyping. Information captured on Firefly is accessible through any browser, making it a useful and valuable tool for a widely disbursed project team.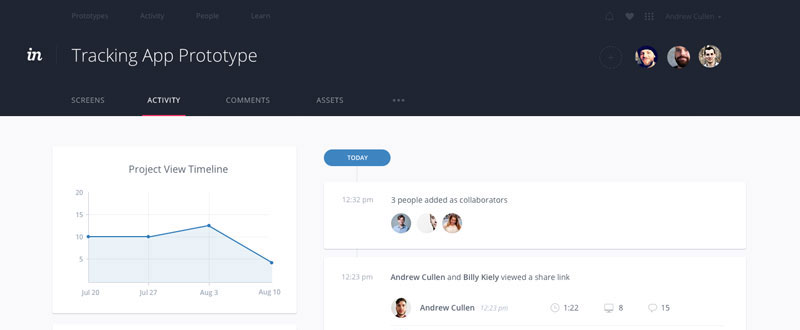 InVision brings to the table the ability to rapidly and easily convert static screens into clickable, interactive prototypes, complete with transitions and animations, making it a highly useful tool in a design-driven environment. This is one of the easiest-to-use rapid prototyping platforms on the market today.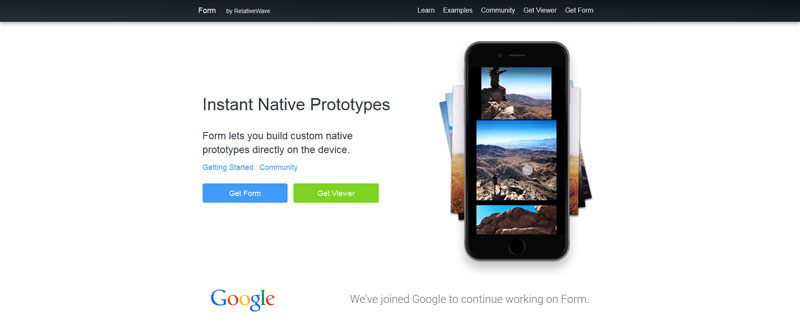 Form lets you build a custom native prototype directly on the device, where it has access to the device's cameras and other sensors.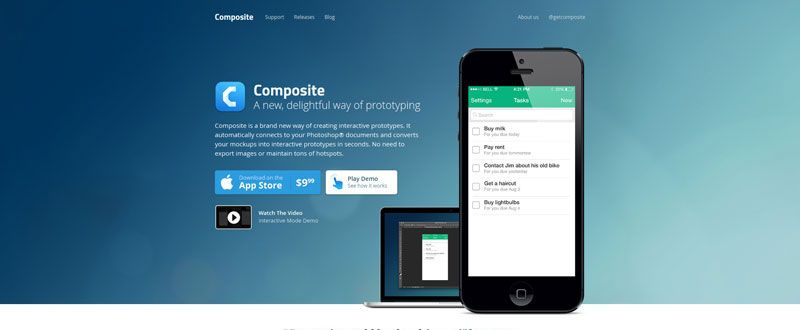 If you have been searching for the ultimate iPhone app prototyping tool for Photoshop, then Composite could be all what you have been looking for. With Composite, you can create interactive prototypes featuring picture perfect rendering, native animations, elements that stay fixed while scrolling, and virtually any other feature you would expect from a real iPhone app.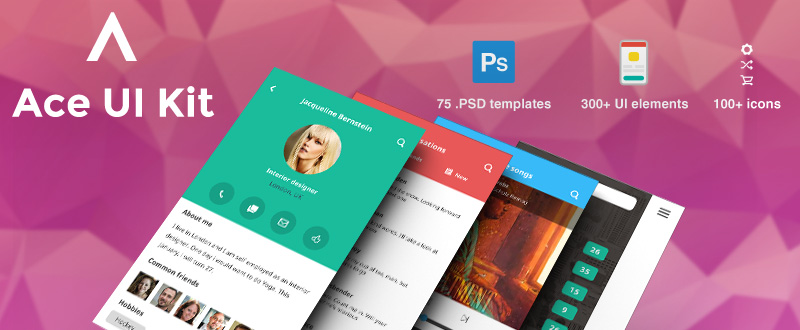 The Ace iOS 8 Mobile UI Kit makes prototyping smooth and easy. The secret lies in the way it has been organized, and it is ready to use right out of the box.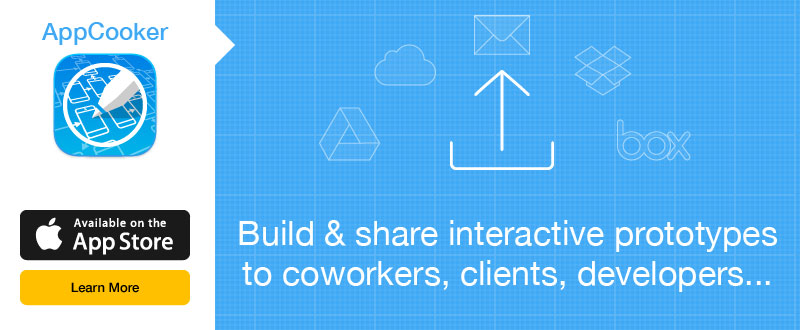 With AppCooker, you can build and share beautiful iPhone and iPad wireframes that will impress your clients, while saving time and money in the process. There are 5 key tools in AppCooker that enables it to make the UI design process so quick and easy; a map idea tool, a mockup tool, icon design and pricing tools, and an app store helper tool.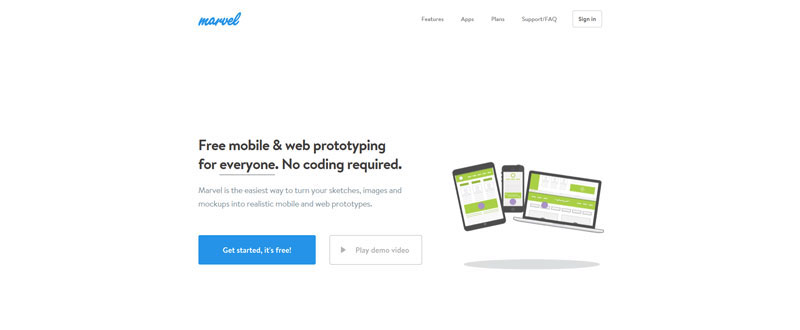 All you have to do is connect to your Dropbox account, create an interactive prototype in minutes with Marvel, and use Dropbox syncing to iterate and update your design without having to lift a finger. You can quickly and easily share your ideas and test your designs with others through your Dropbox account.
Above tools are among the more highly-rated UI and UX tools you will find on the market today. It's includes several online tools for assessing UI performance and usability.
Are you Web Freelancer or Web Design Company? Join our Club and Access our Resource!
500+ Premium Joomla! and WordPress themes just $8.70/Month, Quickstart (dummy) package included, unlimited domains!