The best Woocommerce Checkout Field Plugin to manage and customize checkout page easily!
The advantages of WooCommerce Checkout Field Plugins
After making a decision to buy an item, your customer will go to the checkout page to finish their payment. It is really important to make them feel convenient during the checkout process, because if there is any complex step, your customer may cancel their payment right away. In today's collection, we will introduce you top of the best Woocommerce Checkout field plugin which helps you manage and customize checkout pages easily, and bring your customers the best shopping experience till the end. Now come and take a look!
Top WooCommerce Checkout Field Plugins

This is a Woocommerce Checkout Field plugin that helps you to manage and customize the fields of the Woocommerce checkout page. Rename, re-order, hide or extend Checkout fields by Shipping, Billing, and other necessary sections.
Provided features:
Add new fields, re-order at the checkout page
Decide checkout fields to be optional or not
Make the required fields or remove it
Enable or disable the "Additional Fields" section name.
Highlights:
Provide many useful options
Flexibility with ease of use.

This WooCommerce Checkout form plugin will support any activities from the WooCommerce checkout form before your customers submit it. With this powerful plugin, you can view detail of customers who abandon their cart, then contact them and remind of it, which pushes your store revenue increase!
Provided features:
View customers detail who abandon their carts
Offer customers a special discount, coupon to encourage them to finish their cart
and more.
Highlights:

An amazing Woocommerce Checkout Field plugin that helps you to collect customer additional information before they finish their payment. This plugin really does its job!
Provided features:
Customize additional fields on the Checkout page.
Highlights:
Simple and functional
Fast support.

Flexible Checkout Field is a powerful Woocommerce Checkout Field plugin which fulfills basic features that Woocommerce lacks, such as customizing checkout page in a user-friendly interface. It helps you edit default fields like labels, delete or hide, and add other necessary fields for you. Especially, you can set the order of your own fields.
Provided features:
Provide beautiful integration with WordPress Dashboard
Change labels and placeholders
Place orders by dragging and dropping.
Highlight:
Easy to use and figure out
Good customer service.

Woocommerce Checkout Form plugin allows you to edit, add, re-order, delete custom fields from your Woocommerce checkout page and register page as well. This plugin is easy to use for WordPress beginners.
Provided features:
Add label/placeholder in every Checkout field
In the additional fields section, you can add custom fields
On the WooCommerce Register page, you can reorder fields, rearrange, change or order fields
Enable or Disable WooCommerce Fields
Reset checkout fields to the default option.
Highlights:
Great support
Simple to use

Checkout Field Editor is a perfect WooCommerce Plugin that provides you the ability to insert custom fields into your WooCommerce checkout page. Thanks to it, you are able to customize the fields based on your needs with full functions such as inserting, removing, editing, or changing the display order.
Provided features:
Reset to the default fieldset
Enable or disable fields
Display in order details page and email
Change checkout field order
Add new custom fields
Remove fields
And more
Highlights:
Awesome plugin
Premium support
Super useful

Checkout Field Editor and Manager for WooCommerce is a perfect tool for you to control your checkout page files from the eCommerce shops. Thanks to a drag & drop form builder included in this plugin, you can get full control to edit the checkout field in an easy way for example insert, modify or hide the default WooCommerce checkout fields.
Provided features:
Enable or Disable Checkout Fields
Show in Email Details
Set Custom CSS class
WPML and Polylang support
Edit Default Fields
Adjust the column width
Show in Order Details
Add new Fields
And more
Highlights:
Excellent plugin
Work great
Must have

Checkout Files Upload for WooCommerce is an ideal WooCommerce Plugin that enables your customers to upload files on the WooCommerce checkout. Besides, it also provides you an option of inserting custom labels into the field as well as set types of accepted files.
Provided features:
Set custom messages
Add a custom label to the field
Customize the frontend files upload form
Optionally enable AJAX form for file uploads
Set max file size option
Optionally validate image dimensions
Set accepted file types
Set custom Upload and Remove button labels
Add uploaded files to admin and customer emails
Highlights:
Easy to use
Useful plugin
Perfect
Conclusion
That's all of the collection of the best Woocommerce Checkout Field Plugin today. We hope that this collection somehow can help you find a suitable plugin for your WordPress site. Feel free to share this post with your friend if you find it is helpful!
Furthermore, you can refer to these Free WooCommerce Themes to create a wonderful WooCommerce website. Thank you so much for reading! If you have any question, don't hesitate to comment below, we will reply as soon as possible!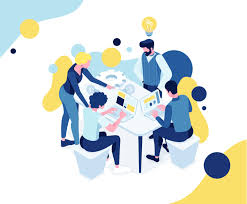 Latest posts by LT Digital Team (Content & Marketing)
(see all)