In recent years, information and technology have been rapidly and dramatically developing. As a result, a lot of online business models appear to meet the requirements of Internet users. If you want to boost your e-commerce or online business smoothly and effectively, why don't you generate a WordPress site and start to develop your online store? So, let's build a professional online store with the WordPress platform with the best WordPress eCommerce plugins here.
Why should you check out the list of WordPress eCommerce Plugins below?
There are many eCommerce WordPress plugins in the market. But not all of them have the essential features that you will need to start your eCommerce website.
In this article, we recommend the 8 most popular eCommerce plugins for WordPress to give you an easy choice for your store.
Top great WordPress eCommerce Plugins

WooCommerce is the most popular WordPress eCommerce plugin that you should not ignore if you're looking for an eCommerce solution for your online store. It's a flexible and powerful plugin that allows you to sell anything and gives you complete control. It also provides great solvency, accepts major credit cards, PayPal, BACS (bank transfers), and cash on delivery and more than 140 region-specific gateways integrated.
Main features:
Sell anything, anywhere
Built with developers in mind
Extension payment options
You control it all
Ship wherever you like
And more.
Highlights:
Easy to use eCommerce plugin
Super helpful
Brilliant

It's an amazing eCommerce plugin for WordPress with many excellent features that allow you to sell anything and anywhere, manage your orders as well as manage payment in the best way! Let's check out the features of the WordPress eCommerce Plugin now.
Here are some of the amazing features of the plugin:
Learn quickly with our video tutorials
Use built-in marketing tools
Extend your eCommerce site with additional modules
Integrate with WordPress multisite
Make the plugin your own with CSS and HTML customizations
Secure check-out with SSL
And more.
Highlights:
Just perfect
Great product
Excellent Support

Shopify – one of the best WordPress eCommerce plugins for an eCommerce website. It offers many excellent features that allow you to run your business with ease. With Shopify, you can sell wherever your customers are—online, you can process and ship orders as well as manage inventory everywhere.
Highlights:
Fully customize your online store
Track sales and growth trends
Manage unlimited products and inventory
Fulfill orders in a single step
Add new sales channels in seconds
Highlights:
Various useful features
Great support

A powerful WordPress eCommerce Plugins that will help you get a full eCommerce shopping cart store in no time. With all the new shopping cart administrative system, you will sell more products and increase sales. It offers 3 different shopping cart editions to meet every online store need.
Provided features:
Professional eCommerce Edition
eCommerce store for every theme
Collect payment from nearly any country
3 different shopping cart editions
A full WordPress eCommerce shopping cart store
Sell subscription and recurring billing products
Highlights:
Quality plugin
Great alternative
Excellent support

Ecwid Ecommerce Shopping Cart is also an ideal choice for those who want to add an online store to their WordPress website. It's a powerful and easy-using WordPress eCommerce plugin with many excellent features. It's fully responsive, so your online store will look beautiful on any modern device. With Ecwid Ecommerce Shopping Cart, you can add your online store to many websites and easily manage it from one place.
Main features:
Sell everywhere
E-commerce mobile apps
Unlimited storage, automatic backups, and seamless upgrades
Automatic shipping and taxes
Sell on Facebook and Instagram
Fully responsive
Highlights:
Amazing Good Job
Very good support
Supportive

WooCommerce PayPal Checkout Payment Gateway enables you to sell your products as well as subscriptions online in order to meet your security requirement and do not make your themes suffer.
Provided features:
Securely sell your products and subscriptions online
Modal window hosted on PayPal's servers
Overlays the checkout form
A secure means for your customers
Enter their account information
Highlights:
Great plugin
Timely support
Works perfectly fine

Selz WordPress Ecommerce is a perfect WordPress eCommerce Plugins that enables you to embed customizable and beautiful buy now buttons as well as product widgets for your whole store. What's more, this plugin also allows you to show a permanent shopping cart and enables your clients for inserting multiple items when they browse.
Provided features:
Use with any WordPress theme
Powerful and easy to use apps and features
Manage inventory, promotions, and customer relationships
Customers checkout on your site
Optional fully featured shopping cart permanently
Synchronized to your Selz account and inventory
Built-in fully integrated payments accept all major credit cards
Free SSL certificate
Highlights:
Awesome plugin
Easy to use
Fantastic Customer Service

Music Store – WordPress eCommerce enables you to sell the audio file through PayPal. Moreover, You can also enable your customer to set up your online store and it also allows you to insert audio players which support 4 formats such as MP3, WAV, WMA, OGA.
Provided features:
Allows selling audio files via PayPal
A custom setup of the online store
Sharing songs on social networks
Supports all most popular web browsers and mobile devices
An audio player that supports formats: OGA, MP3, WAV, WMA
Include multiple layouts for the Music Store
Include a module to track sales statistics
Highlights:
Responsive and helpful
Good plugin and support
Conclusion
To sum up, all you need to do is to scroll down to get an overview of them and choose the WordPress eCommerce Plugin that impresses you the most! Or you can use one of the eCommerce WordPress themes that are integrated with WooCommerce to build your online store quickly.
If you have any questions about this post, don't hesitate to leave a comment below. And don't forget to share it with your friends if you find it useful! Thanks!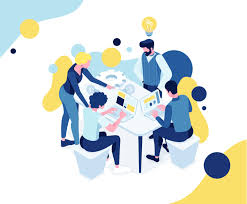 Latest posts by LT Digital Team (Content & Marketing)
(see all)