Actually, there are many tasks for WordPress website administrators to implement in order to build up and manage a website. If you don't want to waste time checking and updating the latest versions of the tools you are using to develop your website, it's a good idea for you to try a handy WordPress Auto-update Plugin in the collection below. Now, let's have a look!
How is the WordPress Auto-update Plugin necessary?
As you know, updating is an important task, when the developers release extra functionality or security patches, users need to keep them up to date to get the best performance. In order to do it, you need to install an automatic update plugin. For this reason, today we provide you with top best WordPress Auto-Update Plugin with the hope that it can provide you with enough information to get the best one. Let's start now!
Top best WordPress Auto-update Plugins

This WordPress Auto Update Plugin is a very simple but powerful plugin. Thanks to it, you can control all types of updates on your single site or even multisite. Easy Updates Manager absolutely a wonderful solution for those who want to manage your site updates. With the help of this plugin, you can enable any updates you want or all updates in WordPress. Conversely, you can use it to turn off automatic updates in WordPress if you wish to update manually.
Provided features:
Use logs to determine what and when something is updated
Hide plugin and theme updates
Force Updates to check that automatic updates are working
Integrate with UpdraftPlus
Configure email notification settings
Select which plugins and themes can be automatically updated
Disable core, plugin, theme, and translation updates
Highlights:
First-class plugin
Excellent
Really useful

Auto Updates gives you an ability to update everything such as compatibility, new features, security as well as performance. What's more, the default WP settings are also installed in an automatic way. You can use this plugin very easily, you just need to install and active it, then your WordPress will be up to date in real-time.
Provided features:
Have everything up to date
Install default WordPress setting automatically
No settings required
Highlights:
Perfect
Simple and light
Easy to use

Auto Updater gives you an option to keep your WordPress sites as well as all themes up to date in a few minutes. In addition, this WordPress Auto-Update Plugin also allows you to customize your update settings based on your need as well as provide you an overview and details of all updates that were installed.
Provided features:
Keep your site and theme up to date
Work automatically and in the background
Customize the update settings
Overview and details on all installed updates
Highlights:
Easy but powerful
Work great

This is a wonderful version for preparing your future themes and plugin automatic update feature. This WordPress Auto-update Plugin allows you to discuss user interface as well as auto-updates principles. Here is absolutely an effectively automatic update plugin for your WordPress sites.
Provided features:
A future Plugins & Themes automatic updates
Discuss auto-updates principles
Weekly meetings summaries
Highlights:
Simple yet wonderful
Easy to use

This is a light WordPress Auto-Update Plugin that enables you to update your cart page or mini-cart in an automatic way in case your product quality is altered. What's more, Ajax Cart AutoUpdate for WooCommerce also allows you to remove the default "update cart" button if you need it.
Provided features:
Cart page and mini-cart widget
"Update cart" button is removed from the cart page
Compatible with plugin Qty Increment Buttons for WooCommerce.
Uses the default WooCommerce cart update event
Cart update is delayed by time
Both mouse and keyboard changes are supported
Change min quantity in the cart
And more
Highlights:
Unbelievable functionality
Work perfectly
Awesome plugin

This WordPress Auto-update Plugin allows you to keep your site up to date effectively. In addition, it enables the background auto-updating for all of your themes, plugins as well as WordPress core. Companion Auto Update also offers you settings for many email notifications. I mean it can help you to send you an email in case your update is available.
Provided features:
Keep your site up-to-date
Enable background auto-updating
Full control over what is updated
Enable or disable automatic updating
Setting for various email notifications
And more
Highlights:
Work well
Much better
Secured plugin

Updater by BestWebSoft gives you an option to update WordPress themes, plugins, or website core into the latest versions. Thanks to using this WordPress Auto-update Plugin, you can set an update frequency as well as select the manual or auto mode. It also provides you an ability to generate a backup and set the email notifications in real-time.
Provided features:
Search updates and update:
Set the update search and update frequency
Detailed step-by-step documentation and videos
Multilingual and RTL ready
Get email notification
Set the recipient email address
Customize "FROM" field
Compatible with the latest WordPress version
Highlights:
Save me time
Work well
Fantastic
Conclusion
Thanks for reading! We hope that this article about the collection of top powerful WordPress Auto Update Plugin can help you to keep your site up to date! If you find it useful, don't forget to share it with your friends. If you have any questions, leave a comment below. We will answer it as soon as possible.
Besides, you can access free WordPress themes to have a more attractive design for your websites.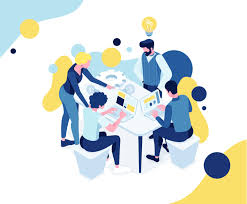 Latest posts by LT Digital Team (Content & Marketing)
(see all)