Adding Google Map to your site is a good way to showcase the direction so that your customers can easily know the location of your company/ store. If you are developing your website based on the WordPress platform, let us give you the collection of outstanding WordPress Google Map Plugin.
Why should you install WordPress Google Map Plugin?
If you are running a business, you should set up a Google Map Plugin for your website. Because it not only helps your customer easily find your store's address on the map but also enables you to insert beautiful markers, information windows, redirect users when they click on a map. However, each plugin also has its own typical features, so you should take a look at a list of the best WordPress Google Map Plugin below to understand more.
Top amazing WordPress Google Map Plugin

The first wonderful WordPress Google Map Plugin in our collection is MapPress. It allows you to easily add a Google map to WordPress post, page, or custom post type by simply typing the address. Besides, you can embed the map automatically before or after a post. Check it out!
Provided Features:
Create unlimited maps and map markers
The popup map editor
Custom markers, searchable mashups
And more
Highlights:
Beautiful and useful
Simple to use and install
Great support

One of the most amazing plugins we would like to introduce is Google Maps Easy. It has promising and affordable offerings to design custom WordPress maps and place marker descriptions on those maps. Moreover, thanks to it, you are able to mark your business position with a real colorful image.
Provided Features:
Online Google Map builder
Unlimited number of map markers and locations
Map Markers with a media description
Compatible with any mobile devices
Add Google Map markers and locations by searching or coordinates
All google map and markers options can be modified
Works with any WordPress themes
Add map with a shortcode or PHP code
Highlights:
100% customizable
Fully responsive
Easy to use

Thirdly, Maps Widget for Google Maps helps you get a perfect map with a thumbnail & lightbox in minutes. Furthermore, there's a lot you can do while creating maps. For instance, you can set up the position and zoom level of the maps. There are many highlights waiting for you to discover!
Provided Features:
Custom google map size
Choose any google map type you prefer
Zoom level
Pin type, color, size, label
Custom map pin icon
Image format
Highlights:
Lighweight
Nice plugin
Great support

Another plugin in the list you should not ignore is WP Google Maps. This plugin comes with a map widget that you can add to your WordPress site's sidebar or any widget-ready area. Moreover, it is perfect for contact page maps, routes, maps showing delivery areas, and any other use you can think of.
Provided Features:
Create as many map markers as you need
Responsive maps
Edit your map markers with the click of a button
9 popular map themes to choose from
Create or add your own map theme
Drag map markers to an exact location
Add a map block to your page
Highlights:
Fully responsive
Nice
Supportive

Another great option for highly interactive Google maps is WP Google Map Plugin. It comes with a great set of features allowing you to create beautiful maps with lots of custom information. Besides, you can also add colorful markers, information windows, redirect users when they click on a map, and easily embed maps with shortcodes.
Provided Features:
Add unlimited locations with various information
Assign multiple locations to a single map
Display an info window message to any location
Map Marker Info window Open On
Display map on posts/pages using shortcode
Decide center latitude and longitude for each map separately
Easy way to assign categories to any location
Select your marker icon for markers
Highlights:
Easily edit or delete map functionality
Fully Responsive
Easy to use and install

CP Google Maps plugin allows you to easily associate geolocation data to a post and display a map with your custom images. Thus, you can choose a custom marker to be placed on the map for a location. Also, it has a wide range of settings to make your maps more versatile and adaptable.
Provided Features:
Insert a Google map in the best position within your blog
Uses Google Maps to discover additional entries related to the post
Deal with large volumes of dots or markers on the Google Maps
The location can be defined by a physical address and point coordinates
Allows several Google Maps controls and configuration options
And more
Highlights:
Useful
Effective
Functional

If you are looking for a simple way to add your map with just a simple shortcode, you are in the right place. Very Simple Google Maps is truly necessary for you. Besides, this WordPress Google Map Plugin presents to you countless capacities that help you to make just as an addition a guide into your site with no difficulties. Check it out!
Provided Features:
Simple to use with just a shortcode
No admin settings to mess with
All features are set within the shortcode
Can be styled with CSS
Optionally link your map marker to your Google business listing directly
Highlights:
Easy to use
Supportive
Amazing

10Web Map Builder for Google Maps. It's is another wonderful plugin in our collection. It is an out-of-the-box solution with some powerful functionality and additional customization options. Moreover, the plugin is easy to use and install. Besides, a user-friendly interface makes it easy to create personalized maps within minutes and insert them into your posts and pages.
Provided Features:
Provide an intuitive builder
An unlimited number of responsive maps
Allow creating personalized maps within minutes
Let mark up specific locations
Display marker information window as users click on
Highlights:
Highly customizable
Awesome support
Highly reliability

WP Google Map is an amazing WordPress Google Map Plugin to use when adding a custom Google map to your website. Moreover, this WordPress Google Map Plugin is fully customizable and can be used as a shortcode. Also, the plugin is easy to use and manage. Check it out and enjoy it!
Provided Features:
It is the most popular Google Maps plugin on WordPress
Automatic Google Map location identification
Tested with other popular plugins
Super easy to use
Ability to change the zoom level(1-22)
Easy to add a widget (By Shortcode)
No coding required!
Drag map markers to an exact location
Ability to use a shortcode in the post and Single page
Highlights:
Fully Customizable
Fully responsive maps
Supportive

The next WordPress Google Map Plugin we would like to recommend is Map Block for Google Maps. Are you using Gutenberg and need a map? The wordpress map plugin free is super easy to use and simple and designed for you. In addition, there is a wide range of outstanding features waiting for you to discover.
Provided Features:
Works like any other Gutenberg block
Address, or coordinates
Zoom
Map height
 API key – once saved in one block it's used in all others
Highlights:
Easy to use and install
Nice plugin
Great support

Eventually, don't hesitate to check out WP Map Block. This WordPress Google Map Plugin is known that a wonderful Gutenberg Map Block For Google Maps & OpenStreet Maps. Thus, it's easy for you to generate and customize your maps in posts, pages, or custom post types.
Provided Features:
Google Maps
OpenStreet Maps
Multiple Marker
Full-Screen Map Control
Zoom Control
Latitude and Longitude Generator from address
And much more…
Highlights:
Mobile-friendly
Useful
Easy to use
CONCLUSION
In conclusion, we have already recommended for you a list of the Amazing WordPress Google Map Plugin. We hope that this collection will be useful for you and your site. Moreover, you also can go to Free WordPress Themes to choose the best eye-catching themes to build up your website in an impressive and attractive way. Thanks for reading.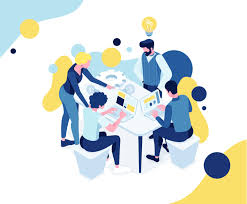 Latest posts by LT Digital Team (Content & Marketing)
(see all)