Now, it's time for you to grab the best analytics WordPress plugin for your website so that you can track and analyze the site traffic easily and clearly. Let's start to explore the list of powerful Analytics WordPress Plugins below now!
What is Analytics WordPress Plugin?
Google Analytics is the most professional free traffic statistics service today that lets you track visitor behavior. However, there are many plugins that allow you to view statistics in your WordPress install without having to go to Google analytics. Here we have for you a collection of 10 best analytics WordPress plugins that you can refer to.
Top must-have Analytics WordPress Plugins

One of the best analytics WordPress plugins that you should not ignore is Google Analytics Dashboard for WP by ExactMetrics. The plugin allows you to track your website by using the latest Google Analytics tracking code. With Google Analytics Dashboard for WP by ExactMetric, you can view key stats in your WordPress install. It also allows you to set permissions based on user roles to control who can view specific Google Analytics reports. Click to get more features of the WordPress analytics plugin!
Provided features:
GDPR / CCPA Compliant
Affiliate Link Tracking
Custom Dimensions Report
Ad Tracking
Page Insights in Admin Bar
File Download Tracking
Email Summaries
Customizable Google Analytics Dashboard Widget
Highlights:
Useful data
Simple to install
Very useful

Meet Google Analytics Dashboard Plugin for WordPress by MonsterInsights! It will help you know exactly how people find and use your website, then you can make plans to increase sales and grow your business. Especially, you can enable all advanced Google analytics tracking features with just a few clicks. This is an easy and powerful, most complete google analytics WordPress plugin with over 2 million active installs.
Main features:
Google analytics dashboard + real-time stats
Quick & easy Google analytics setup
Universal tracking + Google analytics for AMP and instant articles.
Google Analytics enhanced eCommerce tracking made easy
Google analytics +GDPR Compliance
Highlights:
Great plugin
Excellent communication
Useful Information

Slimstat Analytics – best google analytics plugin for WordPress which you can use to track returning customers and registered users, monitor Javascript events, track page events, keep an eye on your bounce rate, and more.
Here are some of the features of the plugin:
Fully compliant with the European GDPR guidelines.
Export your reports to CSV, generate user heatmaps or get daily emails right in your mailbox
Exclude users from statistics collection based on various criteria
Accurate IP geolocation, browser and platform detection
Support for hashing IP addresses in the database to protect your user's privacy
Highlights:
Fast support
Good communication
Nice web analytics plugin

With Analytify – Google Analytics Dashboard Plugin for WordPress, you can get Google Analytics Dashboard inside your WordPress Dashboard with the statistics from Google Analytics in a beautiful way. In addition, this plugin is very easy to install, you just need to make 1 click authentication process and then insert Google Analytics tracking code for your websites.
Some of the Analytify features:
Easy installation
Helps in SEO optimization
Easy to customize with CSS
Enhanced ee-commerce Google analytics
List of top Referrers
Mobile device Statistics
See What's happening when users come to your site
Extend it to at any level
And more.
Highlights:
Highly recommended
A great and accessible plugin
A great basic analytics tool

Introducing WP Statistics – one of the best analytics plugins for WordPress that allows you to get analytics stats and track the behavior of users on your WordPress website. With this tool, it will inform you of the number of people gets access to your personal or business websites. The WordPress analytics plugin also comes with many excellent features below.
Provided features:
Stunning Graphs and Visual Statistics
Statistical Reporting Emails
Data Export in TSV, XML, and CSV formats
Widget Support for showing Statistics
Hits Time-Based Filtering
Statistics on Contents based on Categories, Tags, and Writers
Widget Support for showing Statistics
And more
Highlights:
Awesome plugin
Great alternative
Wonderful tool

If you're looking for a user-friendly Google Analytics plugin then WD Google Analytics is one of the best choices! The plugin helps you get up to date reports on your website performance, you can track and monitor everything on your website, from site audience and traffic to e-commerce stats, have the solution to improve your site performance and rankings.
Provided features:
All Analytics Reports
WordPress Dimensions
Front-End Reports
E-Commerce Tracking
CSV Export and Email
Custom Tracking Code
Adsense & Google Ads Integration
Highlights:
Excellent presentation of data
Awesome plugin
Very helpful

This analytics WordPress plugin is a popular Analytics WordPress Plugin which more than 40.000 businesses are using. It also allows you to Enhanced the E-commerce feature to track the user behavior across your e-commerce store starting. With this plugin, you are able to integrate Google Analytics into your WooCommerce stores.
Key features:
Quick & Easy installation
Supports four New Reports in Enhanced Ecommerce
Checkout Behaviour Report
Data collection in Google Analytics 4 property
Google Ads account linking
Shopping Behaviour Report
Google Analytics Opt-Out
IP Anonymization
Sales Performance Report
And more.
Highlights:
Great support team
Very helpful plugin
Works as intended

GA Google Analytics is an effective WordPress Analytics Plugin that will help you to link Google Analytics with your WordPress. Besides, It also allows you to enhance your Google Analytics for your whole site. An option of enabling and disabling the page tracking in the admin panel is also included.
Provided features:
Blazing fast performance
Easy to customize the tracking code
Does one thing and does it well
Drop-dead simple and easy to use
Disable tracking of admin-level users
Regularly updated and "future proof"
Stays current with the latest tracking code
And more
Highlights:
Clean, clear, and simple
Efficient and light plugin
Awesome support

Google Analytics Dashboard Plugin for WordPress by Analytify allows you to display the statistics from your Google Analytics in a beautiful way. Moreover, this plugin also helps you tp get a Google Analytics Dashboards for your WordPress Dashboard in real-time.
Provided features:
Mobile device Statistics
See What's happening when users come to your site
1-Click Authentication process
REAL-TIME Statistics of your site in the dashboard
Campaigns Statistics
ShortCodes for Custom Statistics of your own choice
Use ShortCodes in Widgets
Helps in SEO optimization
See traffic data for individual blog posts and pages
Google Analytics Stats
And more
Highlights:
Easily customizable with CSS
A great and accessible plugin
Cool opportunities

Lara's Google Analytics provides you the ability to insert a full-width Google Analytics dashboard for your WordPress admin interface. In addition, with this tool, it also allows you to insert the lastest Google Analytics Tracking code for all of your pages.
Provided features:
Add a full-width Google Analytics dashboard widget
Insert the latest Google Analytics tracking code to all your pages
Highlights:
Nice plugin in wp-admin
Very good and handy
Great Dashboard
Conclusion
In conclusion, what do you think after having a look at the collection of Analytics WordPress plugins in the blog? We hope that it will give you some fantastic recommendations to help you know which is the best plugin for your site. If you believe this blog is useful, don't hesitate to share it with your friends or other WordPress users.
Plus, we are designing and offering more than 200 free WordPress themes which are fully responsive, customizable, and high-quality. Therefore, whenever you want to have a new theme for your site, don't forget to visit our site and explore the collection. Thanks for your reading.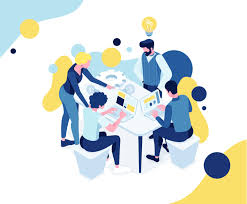 Latest posts by LT Digital Team (Content & Marketing)
(see all)