Do you want to display promotional announcements in an awesome popup window? Don't miss a collection of 7 effective WordPress Gutenberg Popup plugins below.
The necessity of using WordPress Gutenberg Popup plugins for your website
The foundation of Gutenberg editor in WordPress 5.0 is really a quantum leap for building a professional WordPress website. This new editor helps you simplify the process of creating a beautiful website via useful blocks. However, there are still a lot of limitations. Luckily, there are plenty of useful tools in the market that not only are compatible with the Gutenberg editor but also allow you to create interesting popups. Therefore, you can take advantage of this feature to draw all the visitors' attention to introduce them to your high-quality products, attractive discounts, and other promotional announcements.
Below, we have hand-listed the top 7 best WordPress Gutenberg Popup Plugin and provided you with a brief description of each tool. Now, it's time for you to read over and choose the best one for your website.
Top 8 top-notch WordPress Gutenberg Popup plugins

Optimonster is one of the most famous WordPress Gutenberg Popup plugins that we highly recommend. It allows you to easily create an impressive popup to use for marketing campaigns such as email subscribers, increasing sales, and growing business. In addition, it also supports mobile popups so that your website will work perfectly on all devices. There are a lot of popup features such as lightbox popups, floating bar popups, slide-in popups, and much more. With Lightbox popups, you can build custom popups to boost your email list, show coupon, and make a Woocomemrce upsell campaign.
In addition, you can use Floating Bar popups to create a sticky header bar to display free shipping notices, website announcement notifications, and sale countdown timers. Especially, you have the ability to create scroll box popups that slide out from the bottom of the screen to make Woocommerce products, related posts stand out.
Features:
Create custom popups
Create sticky header bars
Create full screen popups
Create coupon wheel optins
Sidebar opt-in forms
Yes/No popups
Mobile Popup
Highlights:
A load of beautiful popup templates

JetPopup for Gutenberg is a WordPress plugin that allows you to create beautiful and engaging popups using the Gutenberg editor. With JetPopup, you can create any type of popup you need, from subscription forms and special offers to exit-intent popups and survey forms. You can also create your own custom popup from scratch using the Gutenberg editor. The plugin allows you to add any type of content to your popup, including images, videos, forms, buttons, and more.
Features:
Integrate seamlessly with the Gutenberg editor, allowing you to create and customize your popups using the familiar Gutenberg interface
Come with a range of pre-designed popup templates that you can use as a starting point for your design
Show your popups to specific users based on their behavior, such as time spent on the page, scroll position, and exit intent
Highlights:
Great support
Good documentation

With the support of Popup Maker, you can create a wide range of stunning popup windows such as image popup, Countdown popup, HTML popup, Video popup, Subscription popup, and much more. You can add multiple elements to one popup. In addition, it allows you to customize your popups with many eye-catching animations and effects. One of Popup Maket's advantages is that it provides you with a lot of attractive popup templates, so you can choose one of them to create a popup.
Features:
Create and manage as many popups as you want
Create a popup using our awesome templates
Popup look and feel customization
Popup animation effect customization
Create a popup with custom HTML content
and much more
Highlights:
Easy to use
Completely support Gutenberg
Useful support

Another prevalent WordPress Gutenberg Popup plugin is Getwid. This plugin is specially designed for Gutenberg to maximize the functionality of your website. It comes with a gallery of 40 useful Gutenberg Blocks. The plugin allows you to upload and showcase Youtube, Vimeo, and Self-hosted videos in stunning popups. Moreover, you can customize the style of popup buttons with different borders, outlines, backgrounds, and colors.
Features:
40+ useful blocks
Many beautiful pre-built templates
Custom field filter and meta query
Highlights:
Designed for developers.
Extensive attributes for each block

If you are seeking a free WordPress Gutenberg popup plugin, using Qubely is a great idea for your website. First of all, the plugin is packed with loads of custom blocks to help you easily create any simple to complex WordPress website. Moreover, the plugin is totally compatible with Gutenberg, so you can install and start creating a beautiful popup with Qubely video Popup block. Plus, it allows you to change the typography and apply the overlay, box-shadow and animation
Features:
Predefined sections
Modern layout packs
Highly customizable row columns
Row video background & blend mode
Drag column resizing
Shape divider/builder
Device specific responsive controls
Unlimited Google web fonts & system fonts
Classic & gradient color and background
and much more
Highlights:
Custom typography controls
Predesigned sections

Gutentor is a powerful WordPress Gutenberg popup plugin in this collection. With plenty of blocks, this plugin helps you build a professional and stunning website via blocks without coding skills. Additionally, it allows you to create an advanced gallery and customize the popup content as images and videos. If you want to create a video popup, this plugin completely allows you to do that by displaying a video from Youtube, Vimeo link, or custom uploading a video in popup mode. You can customize the video popup with a lot of available customizable options.
Features:
A lot of powerful blocks
Optimized and Faster site load
One-click Demo Templates Library
Highly customizable row/columns options
Block Template module on each block
Video background Option
Inline, Internal or External CSS files for dynamic CSS
Highlights:
Develop keeping in mind for Page Speed
Proper utilization of transients API.

Hustle specializes in providing a lot of useful features that help you build a professional mailing list and convert site traffic. You can simplify the process of generating popups, and slide-ins. If you want to save much time, it is a great idea for you to use pre-designed templates.
What's more, you can customize the appearance of your popups by choosing colors, animations, layouts, and drop shadows. This plugin completely supports both classic editor and Gutenberg editor, so you can easily create an awesome popup with Gutenberg editor. Last but not least, it is fully responsive which means that your website will look amazing on any screen.
Features:
Pop-ups, slide-ins, widgets
Ready-made marketing templates
Color match your brand, like magic
Smooth display animations
Schedule your modules to display at a specific time or date
Conversion rates overview
4 default layouts
Easy management dashboard
Highlights:
Easy management dashboard
Regularly updated

Responsive Gutenberg Block Library is the last WordPress Gutenberg plugin that supports popup blocks. You can create a beautiful video popup by using the video popup block. This block allows you to embed video from Youtube, Vimeo, or self-hosted video and showcase a thumbnail which gives your site visitor the ability to enjoy the video in a popup window. Moreover, you can use the background options to customize the look of your popup.
Features:
Create fantastic landing pages
Build beautiful column layouts
Get complete control on your headings
Display your business message in an eye-catching manner
Build a beautiful gallery of images
Create impressive lists on your website
and much more
Highlights:
No Coding Knowledge Required
Pattern Importer
Plain & Simple UI
The bottom lines
Which is the best WordPress Gutenberg Popup plugin in this collection? If you love any plugin in our blog, don't forget to share with us your selection by leaving a comment below. We are really happy to receive your point of view.
Additionally, if you are looking for a beautiful theme that is compatible with Gutenberg, don't miss the top Gutenberg WordPress themes. We also specialize in offering many beautiful themes, you can visit our free WordPress Themes to refer to other stunning designs.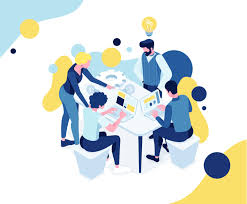 Latest posts by LT Digital Team (Content & Marketing)
(see all)