WordPress Review Plugin plays a crucial role in showcasing the review of your clients on your site. Therefore, understanding the importance of the WordPress Review Plugin in gaining the trust of potential customers and boosting the business, we are here today to provide you a list of many dominant but easy-to-use WordPress Review Plugins supporting both free and pro versions. Let's start to discover the collection now!
The necessity of installing the WordPress Review Plugins
As you know, reviews and ratings from customers play an important role in the improvement of any business. Thanks to this, they can improve the quality of products as well as build the reliance from customers through comments and reviews from the previous customer. Thanks to this, businesses can have more opportunities to interact with their customers. For those reasons, installing a rating tool is an essential task. In order to help you choose the best one, you should consider many features and compare them carefully. Let's start now!
Top Excellent WordPress Review Plugins

This WordPress Review Plugin enables your users to give the review according to 1-5 star rating on your site. In addition, it also provides you an ability to pin the best reviews in order to be seen first as well as allows you to require the confirmation before having a new review published.
Provided features:
Shortcode button dropdown
Shortcodes: display reviews
Translate any plugin text
Easy setup and implementation
Honeypot implemented in the submission form
Plugin styles to match popular themes
Polylang integration for multilingual websites
Rating Snippets in Google search results
Review avatars
WordPress.org support
Highlights:

Ultimate Reviews is a powerful WordPress Rating Plugin that allows your users to send reviews for your different products, services, and events. What's more, using this plugin, you can also allow your customers to send in-depth reviews as well as generate extra review files like appearance, quality, and value.
Provided features:
Accept and manage user reviews
Display product reviews for one or all products
Allow in-depth reviews
Create additional review fields
Multiple rating systems, including points and percentage
Set the maximum score
Filter reviews by score, product name and/or review author
Flexible styling using the Custom CSS option
Highlights:

Here is a great WordPress Review Plugin that enables you to control the review collection of your blog's book and you can show the book reviews as a standalone post. By inserting book purchase affiliate links, you are able to earn residual income in an effective way. Many powerful features are also consisted of in this plugin.
Provided features:
Custom post type for book reviews
100% WordPress theme compatibility
Automatically fetch book details
Custom backend to enter book reviews fast
Your choice of a 5-star rating
Builtin book taxonomies
Use default post categories and tags on book reviews
Access reviews by alphabetical indices of review title
Highlights:
Very responsive
Fantastic
Super-flexible

This WordPress Review Plugin provides you a great tool so that you can enhance your user confidence and rise SEO through the rating and reviews from previous customers. In addition, by using this plugin, you can also show the google reviews of your business on your WordPress site beautifully.
Provided features:
Choose to display only high rating reviews
Download your Google Places reviews
Create multiple templates
Display Google reviews
Template display options
Choose how many Google Places reviews to display
Sort them by date or show them randomly.
Use custom CSS if you like.
Hide Google reviews that do not include text.
Highlights:
Work as expected
Works well
Very nice

Google Reviews Widget enables you to show the Google Business Reviews on the sidebar widget of your site easily. Besides, you can have the option of saving the reviews on your database without depending on any services such as Google. This WordPress Review Plugin also provides an option to show up to 5 Google business reviews for a place.
Provided features:
Displays up to 5 Google business reviews per location
Keep all reviews in the WordPress database
Refresh reviews
Trim long reviews with "read more" link
Nofollow, target="_blank" links
Zero load time regardless of your site
Works even if Google is unavailable
Support page builders
Shows real reviews
Easy search of place and instantly show reviews
Highlights:
Very effective
Easy to implement
Nice plugin

This WordPress Review Plugin offers you an ideal way so that you can boost your SEO and make your customers more confident when using your products and services. What's more, besides Facebook, now you can have an option to search Twitter as well as download tweets in order to display on your site.
Provided features:
Front end review submission form
Get email notifications
Hide certain reviews from displaying
Use a minimum and maximum word count
Add a read more link
Specify which Facebook page
Create a really cool summary badge
Manually add reviews to your database
Download all your reviews
Access to 8 Review Template styles
Highlights:
Powerful
Great Plugin
Pretty good overall

Social Reviews & Recommendations allows you to show the Page Reviews and Recommendations on the sidebar widget on your WordPress site. By this way, you can also increase your traffic and gain reliance from your customers. What's more, this plugin uses the Facebook Graph API; therefore, it needs to have the admin rights to get the recommendations and reviews.
Provided features:
Support page builders
Display all Facebook page reviews
Shows real reviews from Facebook users
Trim long reviews with "read more" link
Easy get of Facebook pages
Review list theme
Pagination
Support dark websites
Nofollow, target="_blank" links
Highlights:
Simple plugin
Quick Support

This WordPress Review Plugin allows your customers to rate your products and write reviews for them so that you can enhance the interaction with your users effectively. Furthermore, you can also use this plugin to generate reviews, use starts, and point rating to customize it with a large number of colors available.
Provided features:
100% Fluid Responsive
2 Review box templates
Set Global Position
Change of Global Colors
Stars, percentage and point rating system
Supports Google Rich Snippets
Change individual review Colors and Positions
Included tabbed widget
WP Multisite and Multiuser
Design it as you want
Unlimited color options
And more
Highlights:
Flexible and powerful
Perfect plugin
Work well

If you are finding a plugin that helps you to increase your SEO and enhance the reliance of customers, here is a perfect option. This plugin enables you to insert a TripAdvisor slider into your WordPress site as a widget and helps you to generate multiple templates for many parts of your site.
Provided features:
Add a TripAdvisor slider as a widget
Create multiple templates for different parts of your site
Show multiple TripAdvisor reviews per row
Mobile-friendly responsive design.
Download your newest 10 TripAdvisor reviews
Template display options
Hide the reviews that don't have any text
Sort the reviews randomly or by newest
Highlights:
Conclusion
In short, we have already offered you the list of WordPress Review Plugins. Therefore, we believe that after trying one of the most outstanding plugins we suggested, you can effectively and smoothly display the review, feedback, and ratings of your customers without any trouble. What's more? In case you have any queries or trouble related to this topic, simply leave your comment below so that we will answer you.
Furthermore, don't forget that there are a lot of fully responsive and well-design free WordPress themes here. Let's dig in and select the most well-matched one for your site.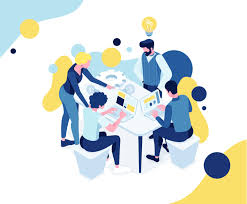 Latest posts by LT Digital Team (Content & Marketing)
(see all)