In recent years, there are a large number of WordPress News Plugins on the market that may make you feel confused a little bit. It's hard for you to know which is the best plugin to adapt to your demands. Don't worry about that. Today, we would like to show you a list of handy and dominant WordPress News plugins that we found out and selected based on the review and feedback of many WordPress users. So, it's time for you to dig into the list below.
The reason why you should install WordPress News Plugins
In order to create a catchy news site, you need a tool to help you do it easily. Through it, you can keep visitors updated about your site as well as announce to them upcoming events. Today, in this collection, we provide you with top best WordPress News Plugin which is really useful for you. Let's take a look and choose the best one for yourself.
Top Nice WordPress News Plugins

WP News and Scrolling Widgets is a user-friendly WordPress News Plugin which is suitable for online business owners. Thanks to this plugin, you are able to enhance the dynamics of your online site coming with new archives, thumbnails and scrolling new widgets as well. In addition, you can also use this plugin to insert, control as well as delete the news section of your CMS site.
Provided features:
Display News with Grid
Complete shortcode example
Comments for the news
Increase the dynamics of the online webspace
Add, manage and remove the news section
Enter news items just as you would regular posts
Highlights:
Amazing Plugin
Absolute selfless support

Using this plugin enables you to generate Google news for your site. Inserting this plugin allows Google to pick up your content and then find out the newest posts. You can also have the ability to insert pictures, captions as well as alter the publication names for Google News. It also gives you the option of insert multiple post types, keyword tags, stock ticker tags and so on.
Provided features:
Compatible with multi-lingual sites
Includes XLS stylesheets
Add new robots.txt rules
Sitemap with custom URLs optional
Pings Google, Bing & Yahoo on new post-publication
Exclude individual posts and pages
Optionally include Image tags
And so on
Highlights:
Great support
Nice plugin
Working good

This is a user-friendly and powerful WordPress News Feed plugin that gives you an ability to insert vertical scrolling into your news sites easily. Moreover, by using this plugin, admin can view, control, edit as well as remove any number of news. It also includes the option of altering the font and many other settings from CSS.
Provided features:
Premium Support Available
Admin can change the font
Add any number of news
Display the desired number of news to users
Manage scrolling news speed
Set any post or page as a news
Manage the scrolling news height width
Responsive admin layout
Vertical News Scroller Open news link
And more
Highlights:
Very useful
Easy to use
Awesome

News Announcement Scroll enables you to show important upcoming events and announcements for your visitors. Thanks to using this plugin, you can also let your clients keep updated the lasted as well as the most crucial news of your site. It also provides you a link in order to get access to that news.
Provided features:
Code for adding the widget to your theme
Supports localization
Setup a news expiration date
Add a redirect link to the news
No need for any coding knowledge
Prioritize the order of news
Customize the scroll direction
Hide the news temporarily
Responsive admin layout
Premium support available
And more
Highlights:
Great Plugin
Clean and easy to use
Very helpful

This is one of the most popular WordPress News Plugin that enables you to show news in 3 formats. By using shortcodes and direct functions, you are able to insert custom news tickers to your site. 3 default ticker modes are also consisted of in this plugin such as scroll mode, list mode, rotate mode and so on.
Provided features:
Rotate through the ticker data

Add custom news Ticker using direct codes

Three types of news reading

Add Ticker Types and Modes

Display ticker data in a list
Highlights:
Great support
Works Perfectly
Fantastic plugin

Here is a user-friendly WordPress News Feed Plugin that allows you to show news in any order list. Using this plugin also gives you an ability to set the size of your pictures and unset the plugin CSS via setting. In addition, the news is also displayed based on the published dates.
Provided features:
News is order by pub date
Show your defined number of the latest news
Filter results by category id
A post type "NEWS" is added
Set the image size and unset the plugin CSS
Output an unordered list
Highlights:
Great Support
Easy to Use

Here is a totally free WordPress News Plugin that allows you to generate custom newsfeeds and see the relevant news headline appearing on your site. In addition, you can also select the keywords, the number of articles as well as many other settings. You can also put the newsfeed at any place on your site just by using shortcodes and widgets.
Provided features:
Show sources
Feed headlines automatically
A simple click to remove articles
Set the number of articles
Show abstracts
A simple click to star/unstar articles
Sort by date vs. relevance
Search in headlines vs. full articles
Highlights
Easy installation
Flexible options
Conclusion
To sum up, WordPress News Plugin plays an important role in generating and managing all news and announcements on your WordPress site. Therefore, we hope that after exploring the collection today, you are easily and simply able to select the most suitable one for your site. If you believe this blog is useful, why don't you share it with your friends as well as other WordPress website owners to help them develop their sites strongly?
Moreover, whenever you have an intention to give your site a new appearance, don't forget to access our site and discover a lot of fully responsive and eye-catching free WordPress Themes here. Thanks for your visit and have a nice day.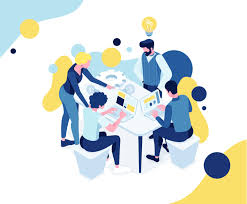 Latest posts by LT Digital Team (Content & Marketing)
(see all)