If you're using WordPress as your website platform, integrating ActiveCampaign with your WordPress site can enhance your email marketing efforts even further. Therefore, today, we would like to show you the top ActiveCampaign WordPress plugins that can help you supercharge your email marketing.
Why do you need Activecampaign WordPress Plugins?
ActiveCampaign WordPress plugins are essential for several reasons:
Seamless Integration: ActiveCampaign plugins allow for seamless integration between ActiveCampaign, a powerful email marketing automation platform, and WordPress, a popular website content management system. These plugins bridge the gap between the two systems, enabling smooth data transfer, synchronization, and automation.
Enhanced Lead Generation: With ActiveCampaign WordPress plugins, you can capture leads directly from your website and send them to your ActiveCampaign account. These plugins provide various form-building capabilities that allow you to create attractive and engaging opt-in forms, pop-ups, and subscription boxes.
Personalized Email Campaigns: ActiveCampaign plugins enable you to segment your audience based on various criteria such as user behavior, preferences, and interactions with your website. By integrating ActiveCampaign with WordPress, you can leverage the collected data to create highly targeted and personalized email campaigns.
Automated Workflows: ActiveCampaign is known for its powerful automation features. By utilizing ActiveCampaign WordPress plugins, you can automate various aspects of your email marketing.
Enhanced E-commerce Capabilities: If you run an e-commerce store on WordPress using plugins like WooCommerce, ActiveCampaign plugins provide valuable enhancements. They allow you to track customer behavior, send targeted product recommendations, and recover abandoned carts.
List of best Activecampaign WordPress Plugins

The first plugin on our list is simply called "ActiveCampaign." This official plugin seamlessly integrates ActiveCampaign with your WordPress site. It allows you to add ActiveCampaign forms to your website, track user behavior, and capture leads directly into your ActiveCampaign account. With this plugin, you can effortlessly sync your WordPress user data with ActiveCampaign, enabling you to segment your audience and send targeted email campaigns based on their behavior and preferences.
Provided features:
Embed ActiveCampaign forms directly into any post, page, or sidebar
Use site tracking to track visitors to your website
Enable live chat for accounts using ActiveCampaign Conversations
Highlights:
Easy to use
Flexible
Time-saving

The YITH Active Campaign for WooCommerce plugin is a powerful tool designed specifically for users running an e-commerce store on WordPress using WooCommerce. This plugin seamlessly integrates WooCommerce with ActiveCampaign, enabling you to leverage the full potential of both platforms. With the YITH Active Campaign plugin, you can track customer behavior, automate email marketing campaigns, and improve customer engagement.
Provided features:
Register your users to one or more of your Active Campaign lists
Possibility to add users to the list: after completing the checkout process, after completing the order, when the user registers to the site
Add users to your Active Campaign lists through the widget
Export the site users automatically to your Active Campaign lists
Advanced integration mode: based on products/categories in cart and order total
Highlights:
Easy to manage
Convenient
Various options

For those running an e-commerce store on WordPress using WooCommerce, the ActiveCampaign for WooCommerce plugin is an excellent choice. It allows you to connect your WooCommerce store with ActiveCampaign, enabling you to track customers' purchase behavior, segments them based on their buying preferences, and send targeted product recommendations or abandoned cart emails. This integration helps you increase customer engagement, recover lost sales, and drive repeat purchases.
Provided features:
Automate lead generations, email, and SMS marketing
Leverage advanced segmentation to build personalized emails based on your audience's interest
Automate revenue-driving activities such as welcome series, abandoned cart, post-purchase product reviews, promote new product launch, cross-sell, upsell, and more
Automatically sync customer purchase information into ActiveCampaign and track purchases through your pipelines
Highlights:
Simple to set up
Flexible
Time-saving

his plugin ensures reliable and efficient email delivery by leveraging Postmark's robust infrastructure and delivery capabilities. With ActiveCampaign Postmark for WordPress, you can enhance your email marketing campaigns by ensuring that your emails reach the intended recipients' inboxes. This integration eliminates the risk of emails ending up in spam folders and improves overall email deliverability, ultimately leading to better engagement and higher conversion rates.
Provided features:
Enables sites of any size to deliver and track WordPress notification emails reliably, with minimal setup time and zero maintenance
Include welcome emails, password resets, comment notifications, and more
Two ways to tag a message
Highlights:
Useful
Lightweight
Simple to use

This plugin enables you to sync customer data, order information, and purchase history between your WooCommerce store and ActiveCampaign's email marketing platform. With this integration, you can create targeted email campaigns based on customer behavior and preferences, such as sending personalized product recommendations, abandoned cart reminders, and post-purchase follow-ups.
Provided features:
Integrates WooCommerce with ActiveCampaign by adding customers to ActiveCampaign at time of purchase
Easily tag your customers with product tags so that Automations can be triggered once the purchase is made
Highlights:
Effective
Nice support
Flexible
Ending
Integrating ActiveCampaign with your WordPress site using these top plugins opens up a world of possibilities for your email marketing efforts. You can automate personalized email campaigns, track user behavior, and segment your audience effectively. If you have any questions, don't hesitate to leave your comment below.
What's more? Don't forget to take your time exploring our user-friendly Free WordPress themes and get the best one for your site!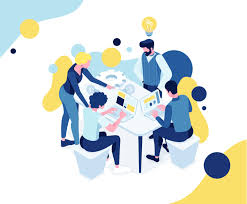 Latest posts by LT Digital Team (Content & Marketing)
(see all)