If you desire to raise your conversion rate and boost dramatically sales, WordPress A/B Testing Plugins are a perfect choice for you. In the blog today, we would like to introduce to you the list of great WordPress plugins that contain A/B Testing features. Let's take a look!
Why should you have WordPress A/B Testing Plugins for your site?
If you have to help your conversion rate, you should consider every segment on your site. Something basically has some affection on your site, while the others could increase vehemently your performance. In order to know exactly which part have an indispensable effect on your site, or the technique for directing substance your customer likes, A/B Testing is the best choice for you. This method license you to test each part and notice to you what segment and thought group will choose to react. So you will require a WordPress A/B Testing Plugin that causes you to check. All you need is this article, where we give you the helpful once-over on top of WordPress A/B Testing Plugins.
Top Perfect WordPress A/B Testing Plugins

First of all, we would like to bring you Nelio AB Testing. Coming with attractive and powerful heatmaps, this plugin will support you to define, manage as well as keeping track of A/B Tests effectively. Thus, it's easy and simple for you to test the alternative names, features images, and descriptions of the products without any trouble. Now, let's take a look at the features of Nelio AB Testing below.
Features:
Test custom post types
Test alternative widgets
Try new themes
Improve landing pages
Creative alternative pages
And much more…
Highlights:
Powerful
Useful
Great support

Secondly, we would like to show you Title Experiments Free. As you know, the first thing your site visitors see is a headline, thus it's necessary for you to ensure all titles of your site are great and attractive. With the help of the plugin, you are able to split A/B test multiple titles for a post easily and effectively.
Features:
Try different variations of the post titles
Highlights:

This awesome plugin allows you to test on every elements such as tittle, overlays, button, images, and much more. It is free and useful with many people. Moreover, it also has special theme templates designed to optimize your conversion rate.
Features:
Call To Action themes
Test an allocated page (included Landing page)
Test multipage, CTA, overlays, variations,…
Marketing Optimizer code included
Gravity Forms form builder
Highlights:
Free templates
Quickly testing

The next plugin you shouldn't miss is AB Press Optimizer. This plugin will assist you to create a lot of different versions of your forms, images, content blocks, buttons, etc in a few minutes. Besides that, you can freely generate many experiments to choose the best one effectively.
Features:
No Script to embed in your page
Run unlimited experiments
Real-time metrics on the status of an experiment
PHP function for embedding experiment directly into your theme
Test any text element on any page, post, or custom post type
And more…
Highlights:
Free
Simple to use
Effective

The last plugin we will bring you today is Split Test For Elementor. If you are owning an Elementor website and desire to split testing it, this plugin is the best option for you. By using this plugin, you can freely split test pate elements as well as whole pages without any difficulty. What's more? Let's see the following features now!
Features:
Test individual components or widgets against each other
No complicated inclusion of JavaScript snippets and other stuff is necessary
Highlights:

The final WordPress A/B Testing Plugin you should try is Popups, Welcome Bar, Optins and Lead Generation Plugin. Thanks to this plugin, you can freely set up A/B testing campaigns in order to know which version of the campaign works better.
Provided features:
Customize A/B testing
Create powerful UX experiences with popups, action bars, etc
Many other marketing features
Highlights:
Easy to use
Good support
Useful
Conclusion
All in all, we have suggested to you some WordPress A/B Testing Plugins to test content on your site and lift the conversion rate. We hope that this list is useful for you, and you can pick the most suitable plugin for your site. Furthermore, why don't you have a look at our responsive and professional free WordPress theme to get a good one for your site?
Many thanks for spending time on this article. Also, on the off chance that you have any issues, please feel free to get in touch with us. See you in the next posts!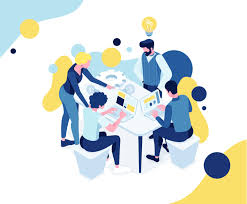 Latest posts by LT Digital Team (Content & Marketing)
(see all)