While web push notifications have been around for a while, the ways they may be used in eCommerce marketing are continually changing. And, as omnichannel marketing grows in popularity, the advantages of browser push notifications become evident. In this post, we will explain what web push notifications are and describe how they function.
What Are Web Push Notifications?
Web push notifications are messages that you may send to visitors to your website who have subscribed to receive them. These messages are available for both desktop and mobile devices. They display as notifications in the top right or bottom right-hand corner of the screen on the desktop. Mobile push notifications appear almost identical to push notifications sent from applications on mobile devices. Web page visitors must subscribe to browser push notifications on your site in order to get them.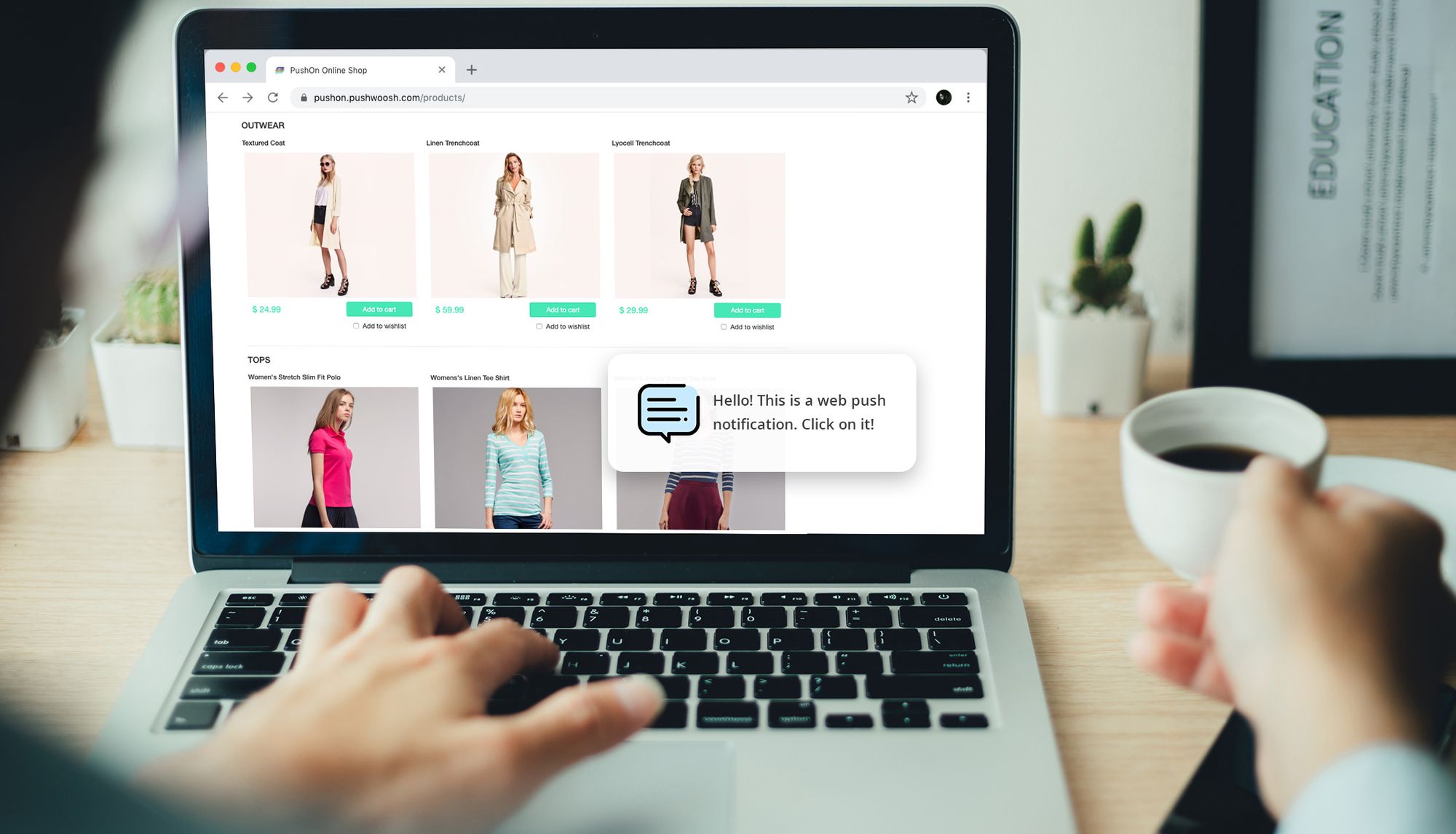 Web push notifications may be sent via a website or a web app, and one of the advantages is that these content-rich messages can be delivered to your user's device even while they are not on your site. Chrome, Firefox, Safari, Opera, and Edge are the browsers that enable rich web push notifications.
Difference Between Web and App Push Notifications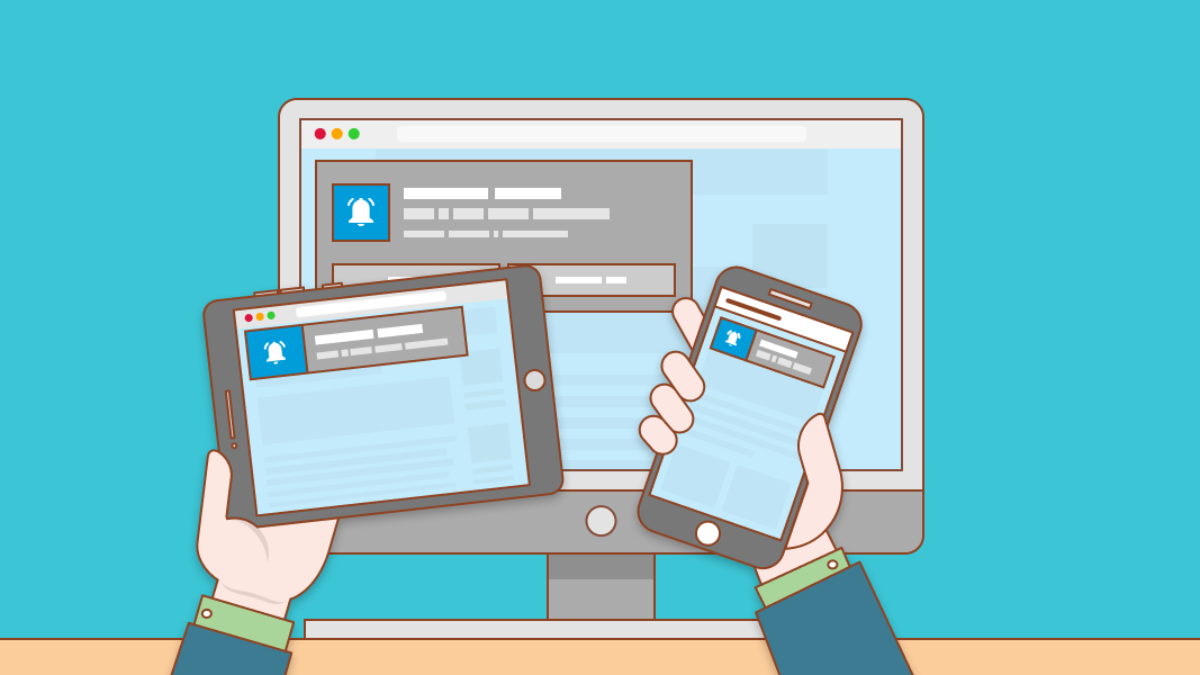 App push notifications are notifications provided by any apps you've installed on your device. However, there are several significant differences between web and app-based push notifications.
The most obvious distinction between them is that web push notifications app requires your company or store to have an app that your customers may download. If all you have is a website, web push notifications are your only choice.
Another notable advantage is that they can reach customers on the desktop. Push notifications for mobile apps function on tablets and phones that have the app installed. Web pushes, on the other hand, work through opt-in browser prompts, which means that any device with the browser loaded on it, even desktop computers, can receive web push notifications.
In addition, app push notifications can take advantage of a wide range of device functions, including cameras, GPS, accelerometers, compass, contact lists, and so on. These are not yet compatible with web push notifications.
How Web Push Notifications Work?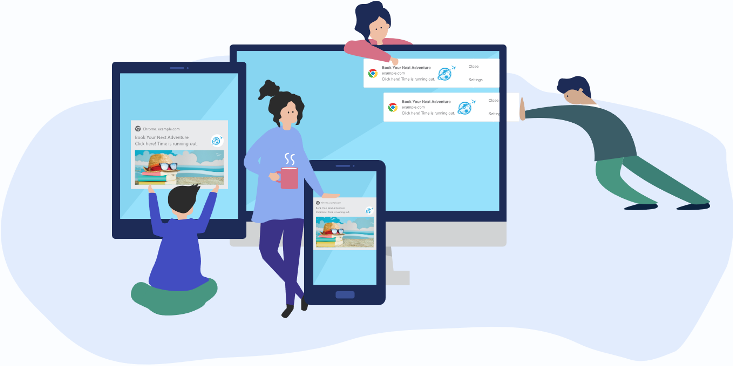 Almost all current browsers provide built-in support for push notifications. This feature enables website owners like you to ask your users for permission to send them web push notifications.
Once a user opts in, that web push notification from a particular website will be available in their web browser. However, you'll need to sign up for an online push notification provider in order to send them.
You may use a push notification service to send push notification to users' browsers depending on the criteria you provide. You can send a push notification to people at a certain time based on their time zones.
Your push notification service sends a message to the user's browser, which subsequently shows the notice on the user's screen. These notifications may appear differently depending on the user's device or browser, but the message will remain the same.
Pros And Cons of Using Web Push Notifications
Pros:
Web push notifications are a simple approach to sending timely and tailored messages to users' devices.
Users do not need to visit a specific website or open an additional app to receive notifications, unlike social media or email marketing.
They are quite effective, with typical open rates of up to 50%. As a result, they may be highly beneficial in increasing engagement on your site.
They are compatible with both mobile and desktop devices.
Cons:
Sometimes web push notifications can frustrate or anger users on your site if used mistakenly.
Some of your users may already have web push notifications disabled or blocked in their browser settings, which may restrict your reach.
Who Can Use Web Push Notifications?
Push messages should feature brief, crisp offers that increase engagement, conversion, and retention without the limits of forms, from new content notifications to limited-time promos to forthcoming events.
Web push notifications are extremely effective at drawing users back to your website. Therefore, they're a must-have for any website.
If you're starting a blog, they can help you quickly create a loyal following and increase the number of return visitors.
Web push notifications for an online business can help you retain existing customers while also encouraging new visitors to make a purchase.
Push notifications on a typical business website may help you keep customers engaged with fresh offers and produce more leads and purchases.
Conclusion
When targeting particular users or groups of users based on their activity, web push notification allow for an exceptionally high level of accuracy. Furthermore, they are one of the most obvious and difficult-to-ignore forms of communication. Getting visitors' attention on their phone or desktop, whether or not they have your website loaded, is a chance not to be missed.
If you are using WordPress, don't hesitate to explore a list of great WordPress Push Notification Plugins and choose the best web push notifications for your site.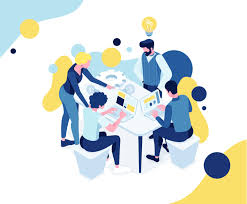 Latest posts by LT Digital Team (Content & Marketing)
(see all)