Maintaining your WordPress site on a regular basis is critical to keeping it healthy and working properly. The only problem is that maintaining a high-quality website takes a lot of time! Completing all of the necessary maintenance procedures quickly adds up. Fortunately, there are a variety of services available to keep your site in great form so you don't have to. In this post, we'll go through some of the wonderful WordPress Maintenance Services that will take care of your site for you.
Definition of WordPress Maintenance Services
WordPress maintenance is a variety of tasks that are performed on a regular basis to monitor and enhance the performance, security, and quality of your WordPress site. Therefore, your website will need to be updated on a regular basis. These tasks may be assigned on a monthly, weekly, or even daily basis.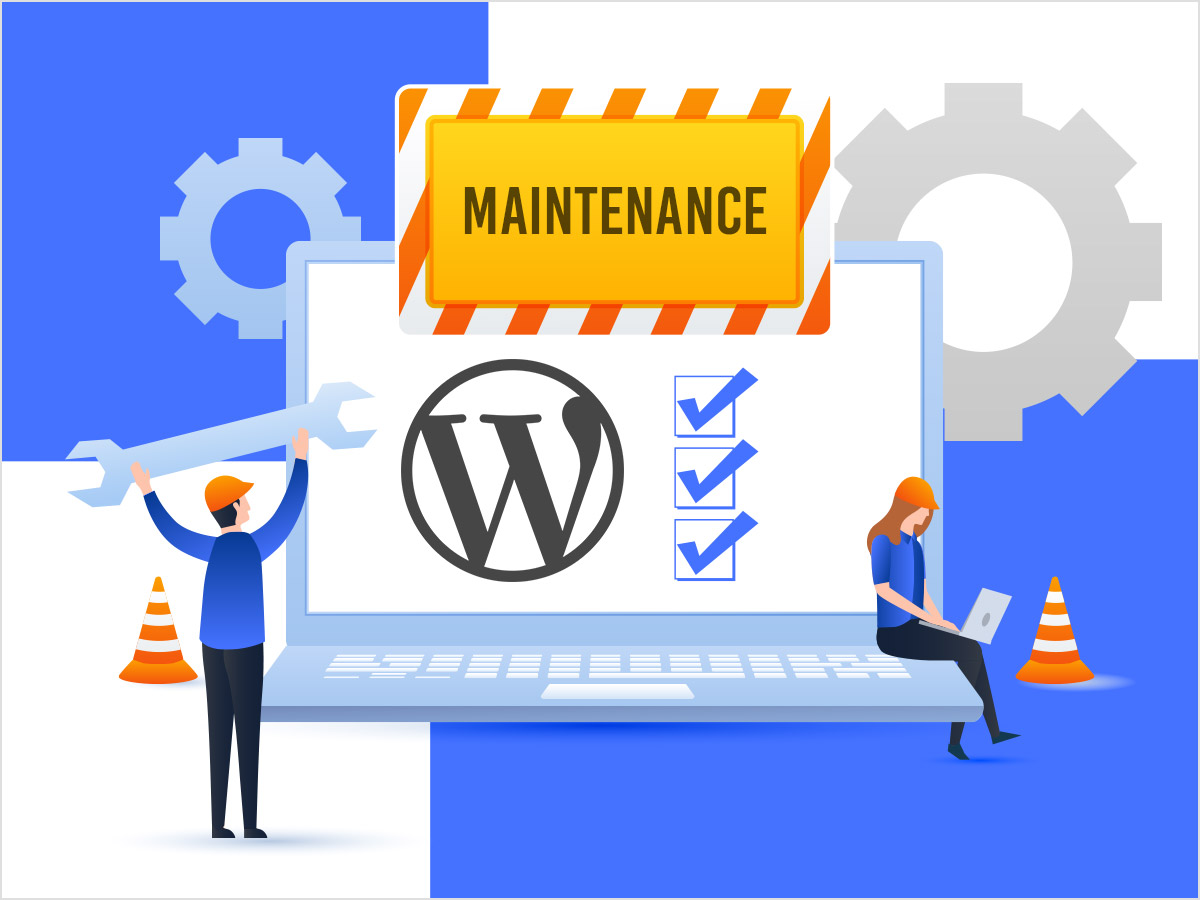 The following are some of the basic maintenance tasks that most WordPress maintenance services include:
Backing up your site: This entails making several copies of your website in different locations so that you can restore it in the case of a security breach or a mistake that causes your data to be deleted.
Updating WordPress core: WordPress is constantly being updated to address bugs and security flaws. Always use the most recent version to keep your site as secure as possible.
Keeping themes and plugins up to date: This includes security updates, bug fixes, and upgrades to keep WordPress compatible with the most recent version. To benefit from these improvements, you must keep up with the most recent versions of your themes and plugins.
Clearing your cache: Caches are stored files that can speed up the loading of your website. Therefore, Cached files might accumulate over time, causing site bloat. To reset things, you may need to clear the cache regularly.
Optimizing your database: Your WordPress database is a collection of structured data at the core of your website. It provides user roles, post information, and other site data. As time passes, the database may collect superfluous information, such as trashed posts. Optimizing your database removes this extra data. This can help your site load faster and keep the size of your site down.
Security: By running automated scans, your website maintenance service will keep your site safe and secure.
Why Use WordPress Maintenance Services?
WordPress maintenance and support services may significantly minimize the amount of time you spend managing your website and dealing with issues like spam, hacks, and errors. They handle the boring tasks that must be completed, such as plugin and theme upgrades, security checks, and website backups, and are critical to the success of any online business. Moreover, those who are new to WordPress will benefit greatly from these support services, as they will take charge of troublesome circumstances that you cannot manage on your own, ensuring that your website is back online as soon as possible.
If you're an experienced WordPress user, you might think that maintenance and support services are pointless because they don't help you with anything you can't perform yourself. But the fact that support services drastically minimize your workload and allow you to focus your time on more vital tasks.
Top Amazing WordPress Maintenance Services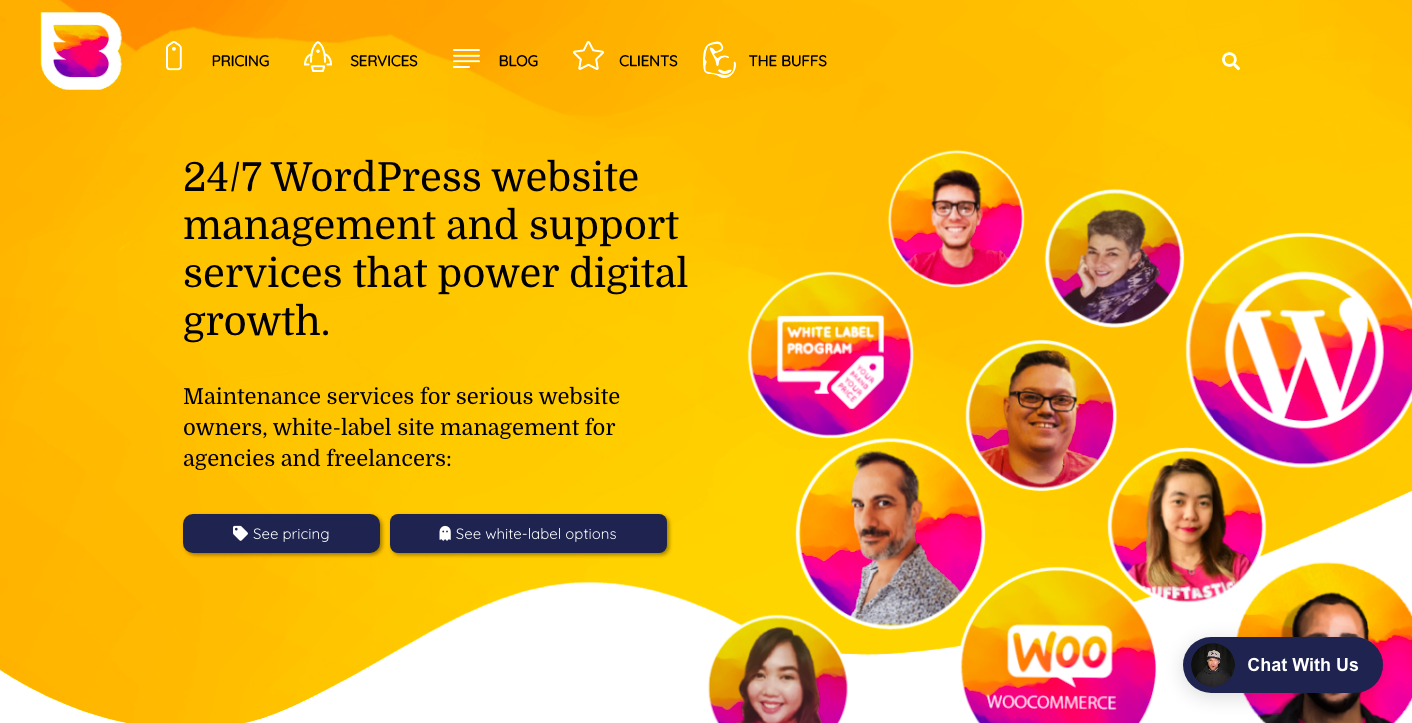 WP Buffs is one of the popular WordPress Maintenance Services that offer cloud backups, emergency support, weekly website upgrades, speed optimization, and unlimited website revisions, among other services. They provide plans that are ideal for the average website owner as well as plans that are capable of handling eCommerce stores, membership sites, and more complicated websites.
Provided Features: 
Security optimization
One cloud backup per day
Google Analytics integration
Additional daily cloud backups
Weekly core, theme, and plugin updates
24/7 uptime monitoring and emergency support
Optimizations for speed, mobile, and tablet, images and media
And more.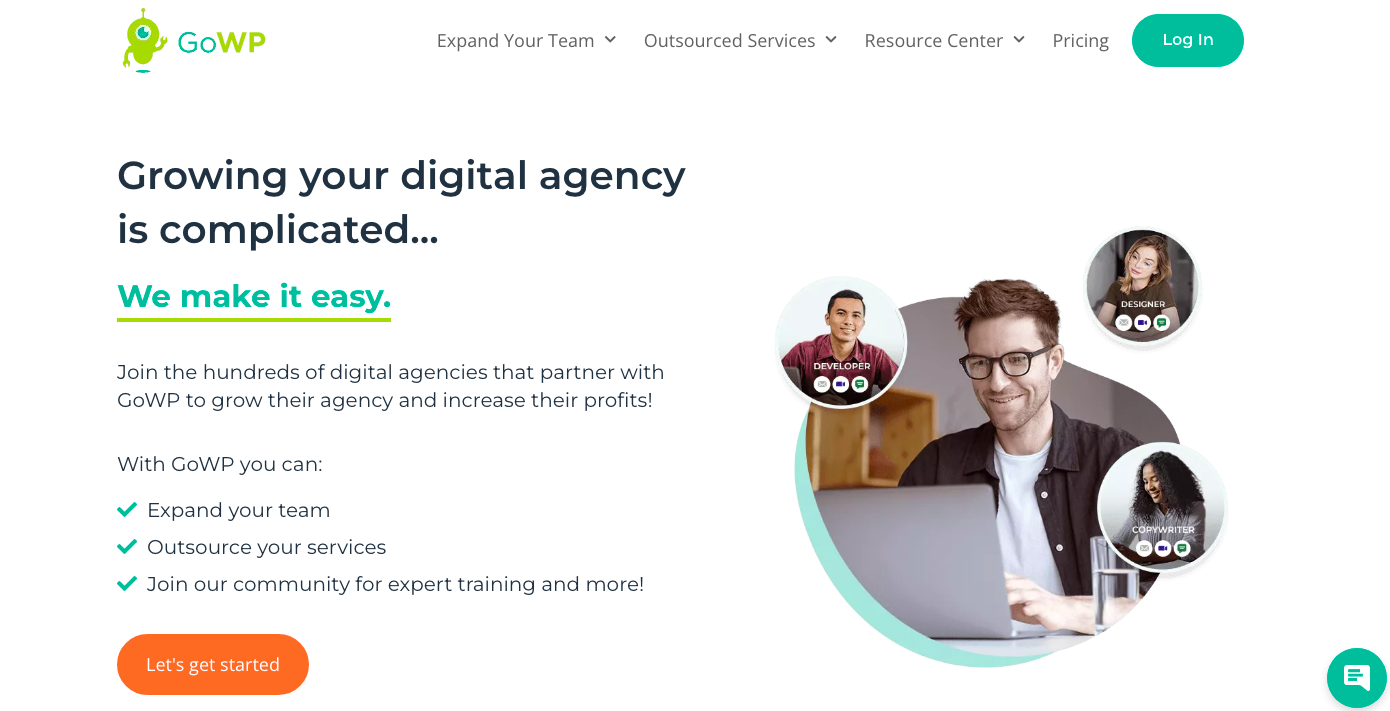 GoWP is a WordPress maintenance service aimed at WordPress agencies rather than individual WordPress users, though there's nothing stopping you from signing up as a single WordPress user as well. Moreover, GoWP is set up so that WordPress firms may use it as the backbone for a maintenance service that they can resell and white-label to their clients. If you want to grow your own WordPress agency but don't have a lot of money, GoWP is a great way to provide good assistance to your clients at a reasonable price.
Provided Features: 
Security monitoring
Malware cleanup
Reliable backups
Plugin updates with Visual Validator
Daily backups stored off-site for 90 days
Daily security scans and malware cleanup
Maintenance dashboard plugin
And more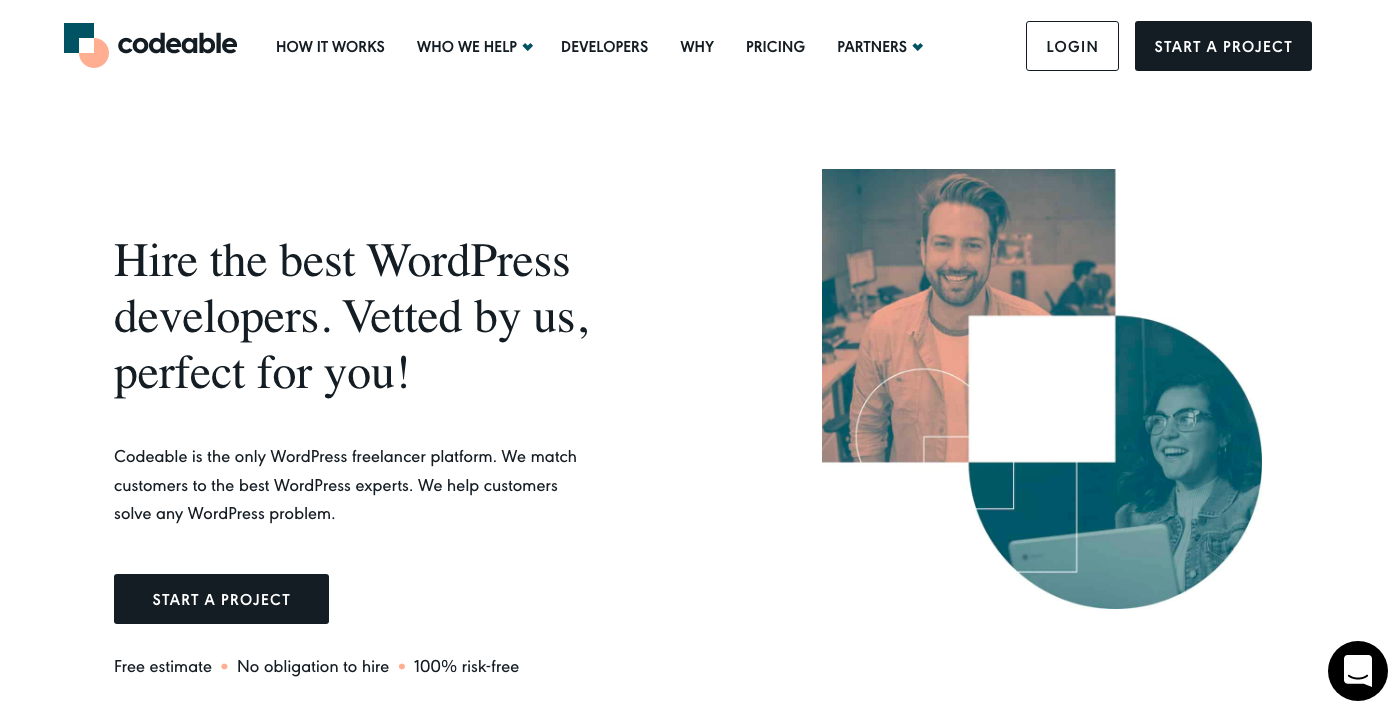 Codeable is a platform for hiring WordPress expertise. If you require a customized maintenance plan, this could be a fantastic way to find someone who can assist you. Codeable, on the other hand, differs from other freelancing markets in that it retains a relatively small number of thoroughly vetted specialists rather than opening the doors to anyone. That ensures you receive someone who is capable of executing your task properly, and you won't get inundated with people who claim to be specialists but don't know one end of a pencil from the other.
Provided Features: 
Custom Theme Development
Custom Plugin Development
E-commerce Site Design from
Website Design and Development
Speed and Security Optimization
Anh more.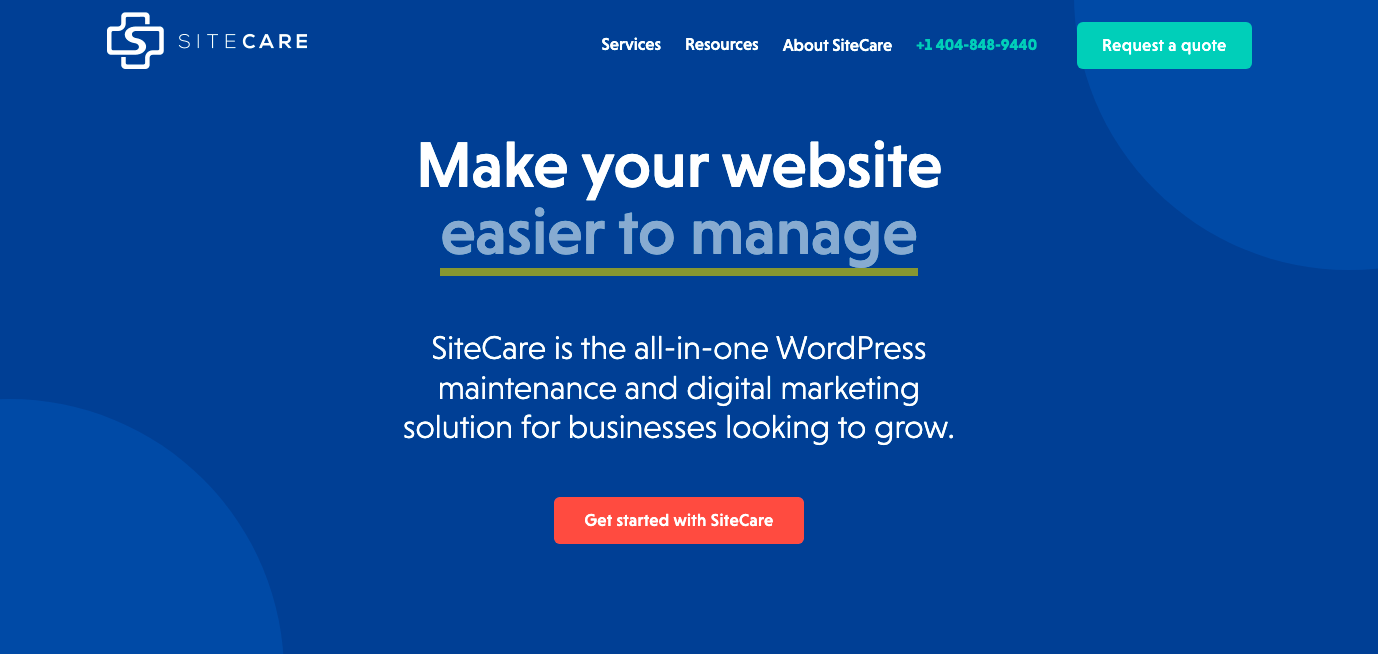 SiteCare is one of the most well-known and long-established WordPress maintenance and support Services. The professionals at SiteCare ensure that you can focus entirely on your business while they take care of the technical details. Their major service is WordPress website maintenance and care, with a clear focus on making business owners' and bloggers' life easier and less stressful. Every day, they take a cloud backup of your website and update the WordPress core, as well as your WordPress plugins and themes, to the most recent version.
Provided Features: 
Daily backups
Account management
Core and plugin updates
Quality assurance testing
Rapid resolution assistance
Emergency WordPress help
Speed & performance optimization
eCommerce support
Quality assurance, page speed, and mobile testing
And more.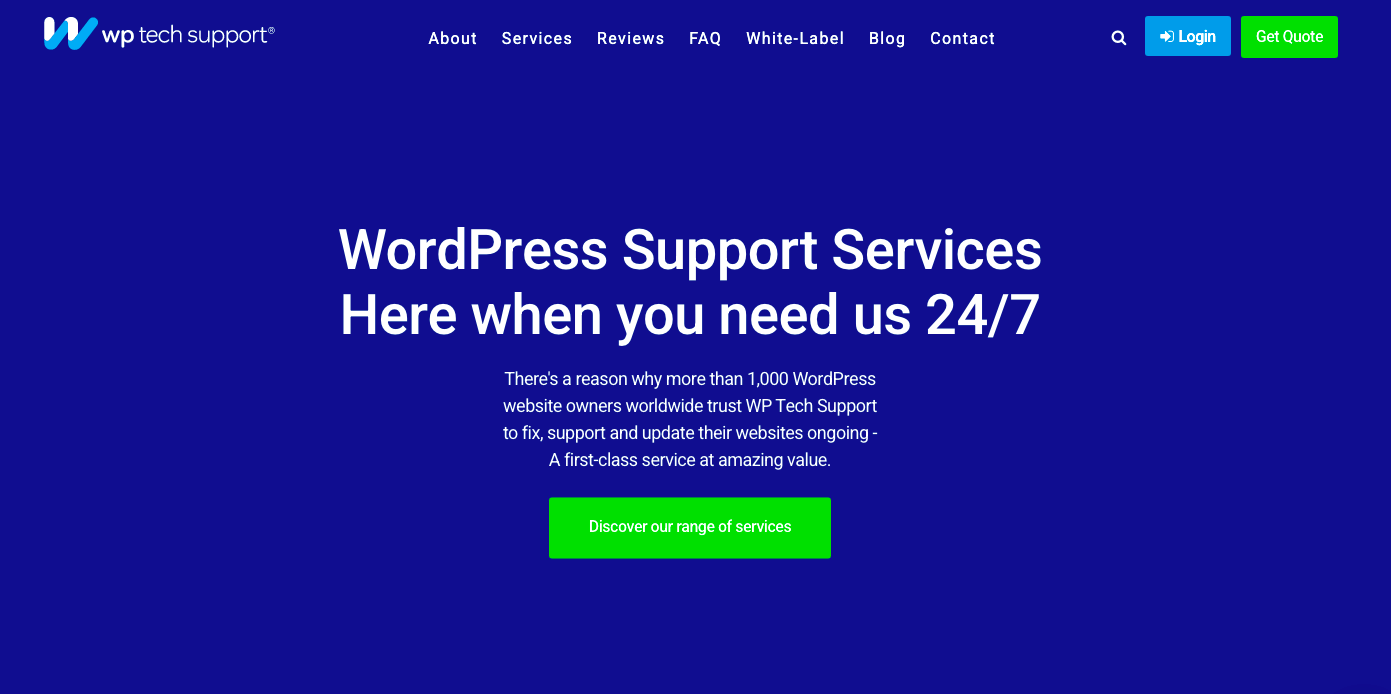 WP Tech Help provides comprehensive WordPress maintenance plans ranging from $55 per month for their "Standard Plan" to $175 per month for their "Advanced Plan," all of which include 24/7 support. Updates to the WordPress core, themes, and plugins, malware removal, and design changes are all taken care of. The 'Pro & Business' plans include 60 and 90 minutes of development time, respectively, to use as you see fit. If you're a freelancer or agency, you should know that WP Tech Support also provides white label services.
Provided Features: 
Daily secure off-site backups
Monthly core and plugin updates
Daily malware scans
Up to three bug fixes per month
24/7 uptime monitoring
Monthly reports
Site Security WAF
Site speed optimization
Technical SEO optimization
Theme and PHP updates as required
And more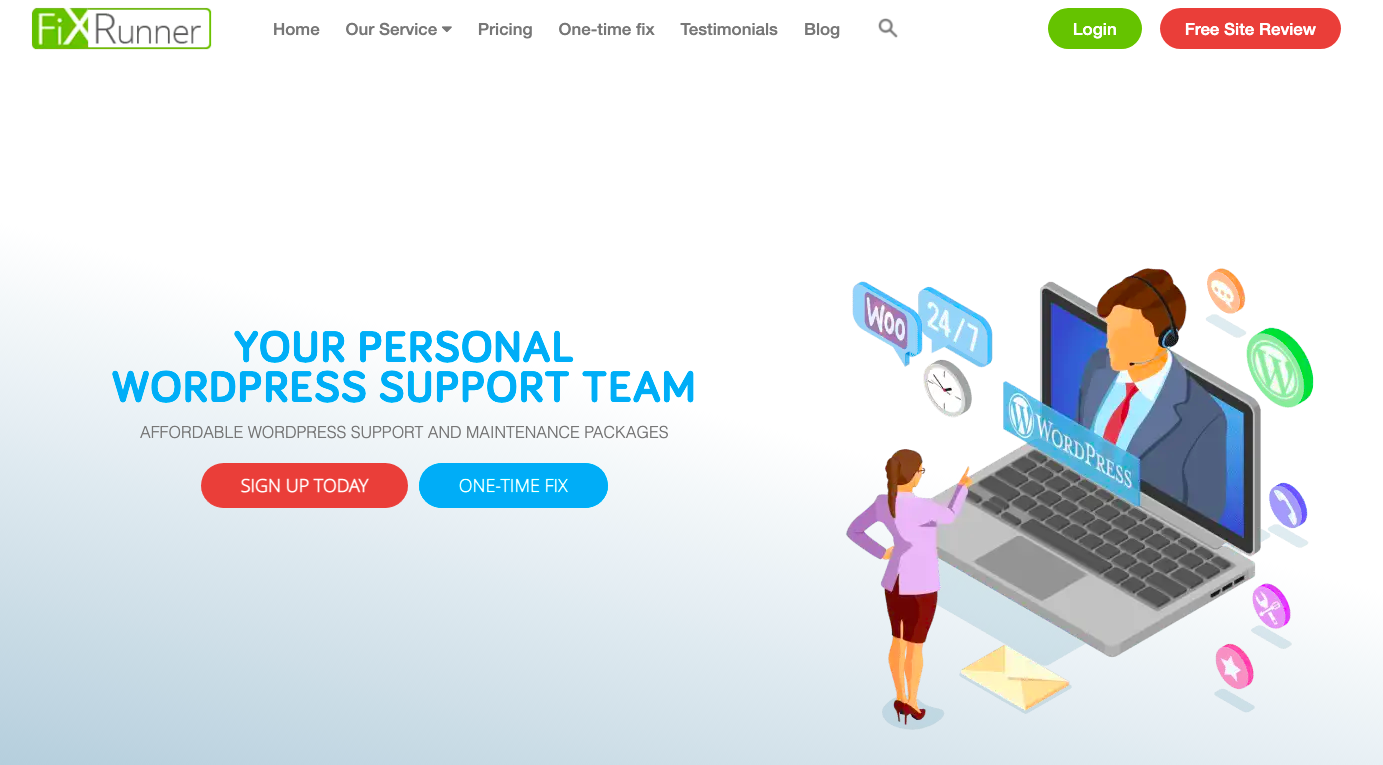 Among WordPress Maintenance Services, FixRunner is a saver for users who want the luxury of having their own personal WordPress support team at a low cost. FixRunner provides specialized WordPress technical help across numerous channels anytime you need it. You can ask for assistance by tickets, email, chat, or phone. In addition, FixRunner's top-class WordPress professionals handle everything from backups and security to issue fixes and even site modifications. Unless something needs to changed, the client never has to be concerned about their WordPress site.
Provided Features: 
Uptime monitoring
Security scans
Speed optimization
Email and chat support
Daily cloud backups
90 minutes support time per month
Detailed notes on every task fixed
WordPress core, plugin, and theme updates
eCommerce support
On-page SEO
And more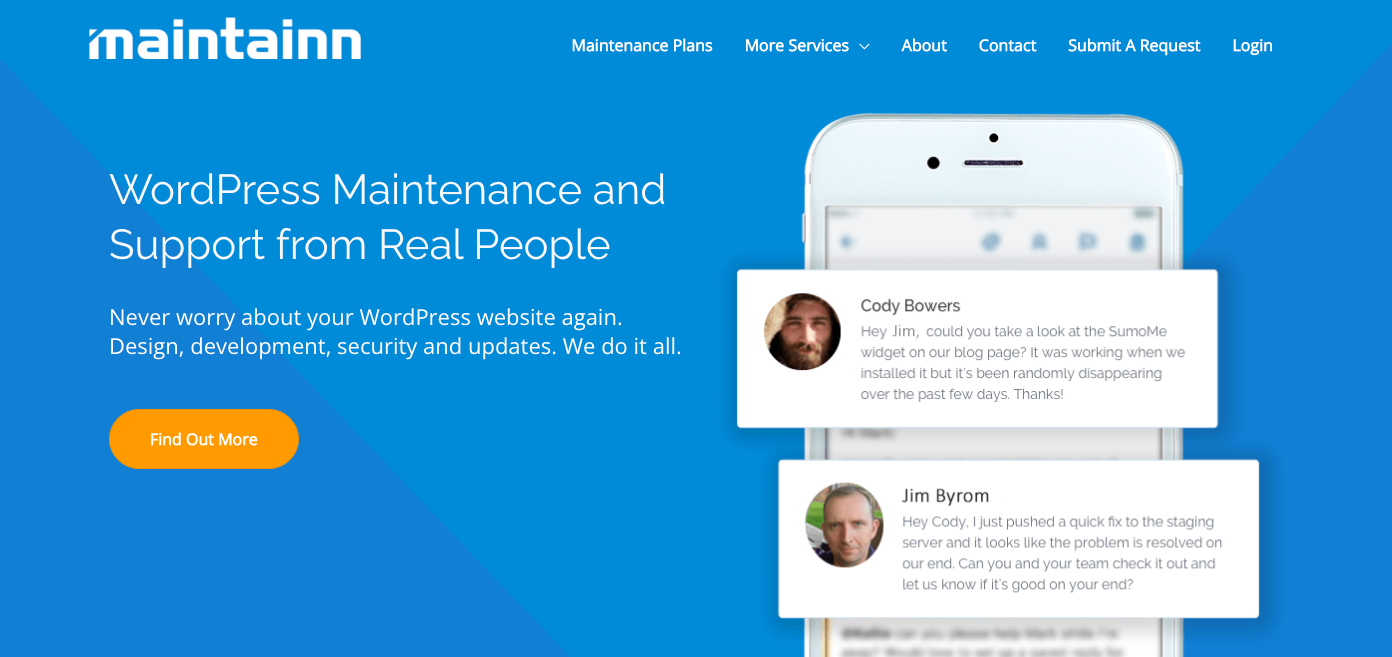 Maintainn is another well-known name in WordPress maintenance services, having been founded in 2012 by WebDevStudios, a company that has worked with major corporates such as Skype, Starbucks, Microsoft, NBC News, and Uber. Standard, the most basic plan, has a few limitations in terms of features, but it may be sufficient for tiny, simple sites. In short, Maintainn is a great option for taking care of your WordPress maintenance, especially since the hacked website fixes included in the Professional and Enterprise plans may well justify the higher cost of those plans.
Provided Features: 
Weekly updates
Weekly reports
Uptime monitoring
Daily off-site backups
24/7 security monitoring
Live chat and technical support
Free hacked website repairs
Dedicated project manager
Support for eCommerce websites
Discount on the cost of support hours
And more.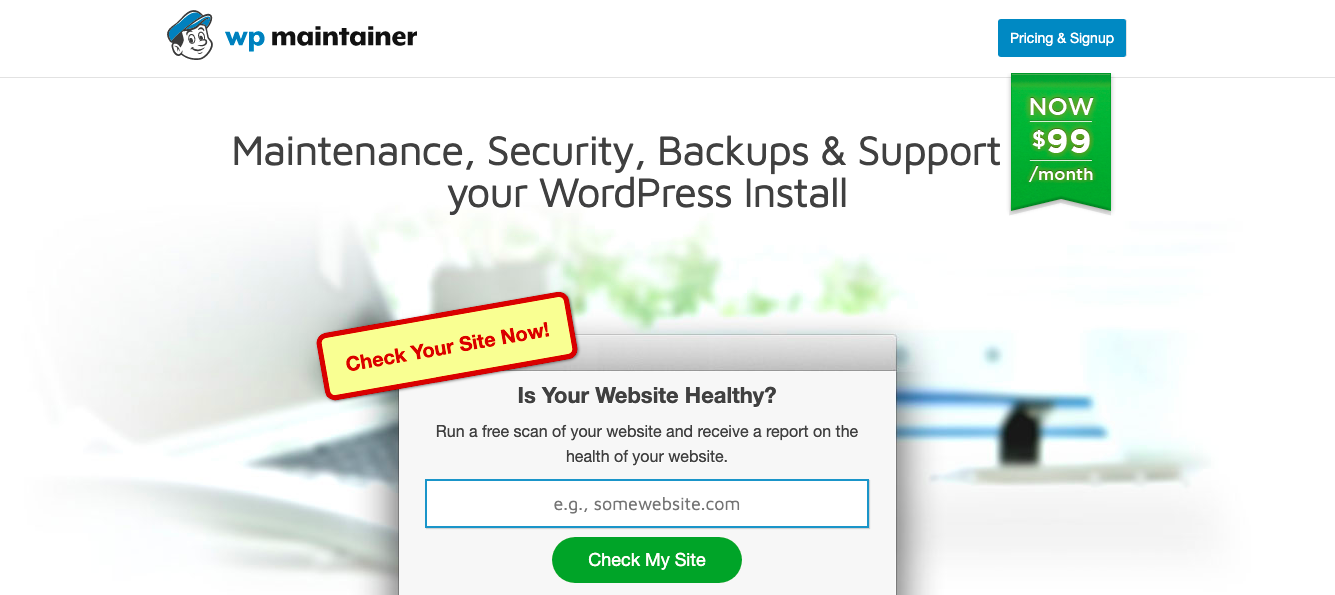 WP Maintainer is the most straightforward service on this list of the best WordPress maintenance services. The team at WP Maintainer is extremely professional, knowledgeable, and experienced. In this field, WP Maintainer provides extreme expert services at competitive costs. In addition to WordPress site maintenance and care, WP Maintainer provides website audits. This choice is a safe go-to choice for security and backup difficulties, as well as structural issues with WordPress sites.
Provided Features: 
Automatic backups
Malware monitoring & clean up
Free WordPress migration
Discounted development costs
Monthly WordPress support
Manage core, theme, and plugin updates
Sucuri security monitoring and cleanup
And more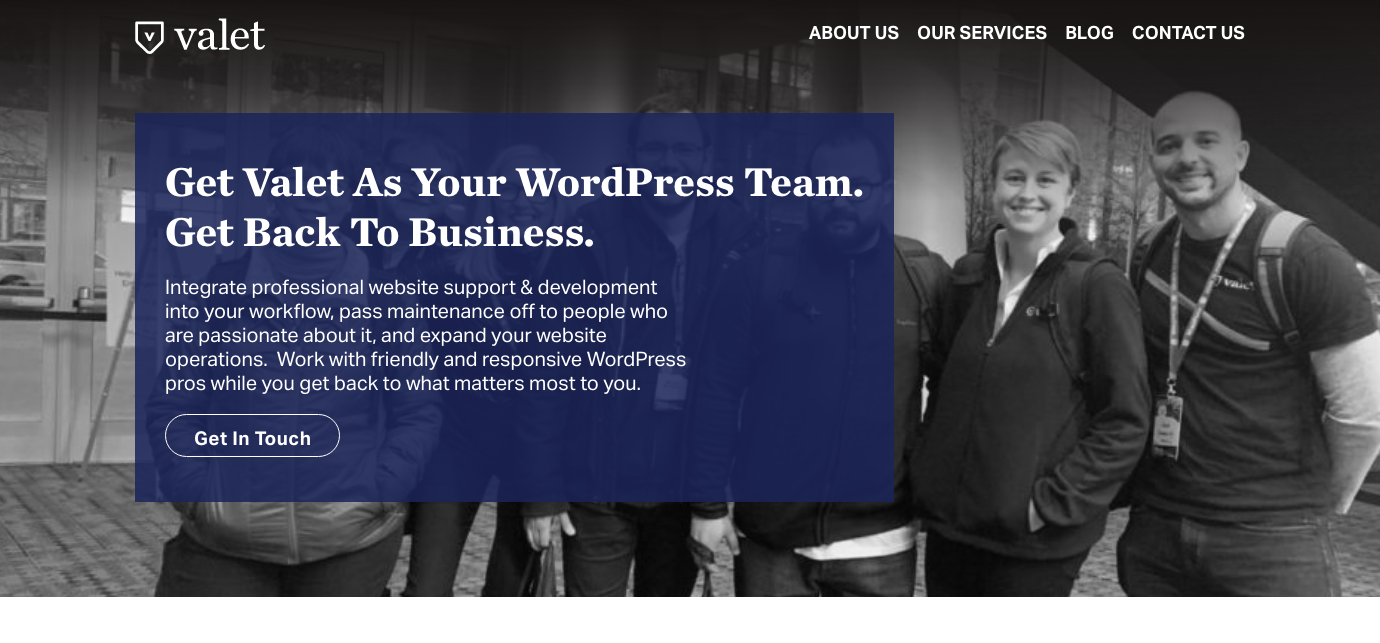 Valet has been providing WordPress maintenance services for over ten years and has built an outstanding reputation for providing a high-quality service during that time. In addition, Valet has a fantastic feature that allows you to pre-test all updates in a staging environment before they go live on your site. This can considerably lessen the chance of issues that can occur when installing updates. In addition, Valet provides eCommerce website testing, professional help and development, audits, assessments, and accessibility audits.
Provided Features: 
Off-site backups
Daily scans for malware
WordPress core, plugin, and theme updates
Visual regression testing
Vulnerability database scans
Support for eCommerce websites
And more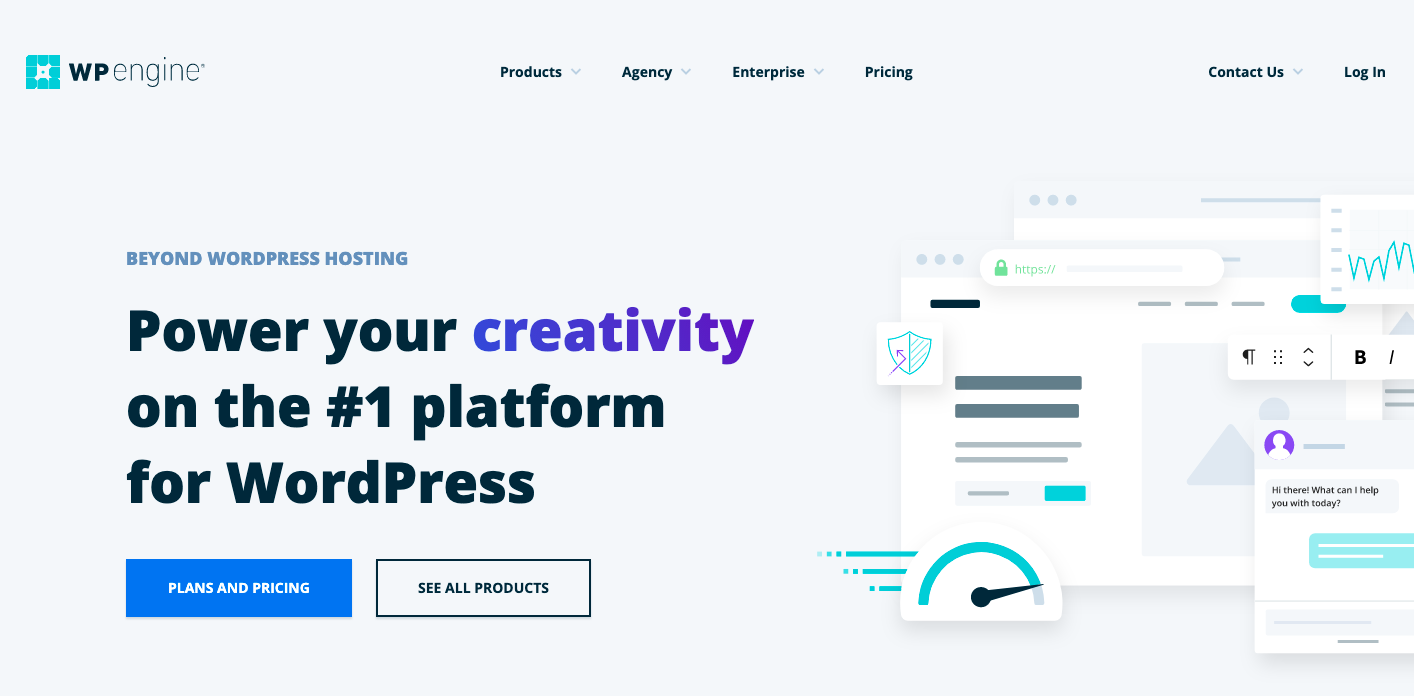 WP Engine is a one-of-a-kind alternative to the options listed above. You can enroll in one of WP Engine's managed hosting plans instead of paying for WordPress maintenance services separately. This service will not only host your website but will also assist you in maintaining it. It will update your WordPress installation, theme, and plugins automatically. It will allow you to test modifications in a staging environment before deploying them to your live site. Moreover, you'll have access to WordPress specialists who can answer your queries and help you with any issues.
Provided Features: 
Automated WordPress and PHP updates
Maximize speed, performance, and SEO
Customizable themes and workflow tools
Effortless 1-click staging and backup
Proactive threat blocking and security
And more
Conclusion
Maintaining your website is an equally important and ongoing responsibility. If you have the budget, spending money on a WordPress maintenance service to handle routine and even urgent work can save you a lot of time, and their experience can help you with significant problems that are beyond the scope of many website owners. We hope a list of the above-mentioned WordPress Maintenance Services will help you choose the best one to improve your site in the best way. Do you need help deciding on a WordPress maintenance service? Please share your thoughts in the comments section below!
In addition, let's go to Free WordPress Themes and install one of our advanced and modern WordPress themes and templates if you want to professionalize your site design. Thanks for your reading!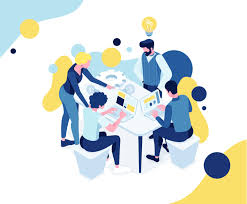 Latest posts by LT Digital Team (Content & Marketing)
(see all)