It is undeniable that BuddyPress is a powerful social networking plugin to help you build an online community on your WordPress website. Coming with many handy features, this plugin is one of the most favorite tools that numerous WordPress webmasters trust to use. However, besides BuddyPress, there are still a lot of plugins that provide similar functions. If you are looking for a helpful Free BuddyPress Alternative, you are at the right destination!
General information about BuddyPress

BuddyPress is known as a WordPress plugin supporting a website owner to transform his default website into a social network platform. According to some statistics, this tool is trusted and used by many sports teams, companies, schools, and other kinds of communities.
In terms of features, BuddyPress offers various options for you to create and manage your online community smoothly. They are:
Members: Members directory, member types, pending users, member profile,…
Groups: Groups directory, group setting/role/type options,…
Extended profiles: Profile fields
Member account settings: Profile visibility, email notifications
Friend connections: friendships, pending friendship requests
Activity: Sitewide stream, member/ group stream, custom post types,…
Internal messages: Public/private messages, inbox
Notification
And more…
Furthermore, this plugin also has a great document and support community, contributing to assisting you to deal with the difficulties when using it. All you need to do is access to buddypress.org website to get more reference blogs, news, and suggestions.
Although BuddyPress provides quite a full range of features and components to build an online community, similar plugins are still available that you can consider trying. Now, let's move on to the collection of free BuddyPress Alternatives below!
List of best BuddyPress Alternatives

The first BuddyPress Alternative in this list is bbPress. Even though both BuddyPress and bbPress offer the functions to develop an online community based on the WordPress platform, bbPress focuses on building online forums rather than social networks like BuddyPress works. With bbPress – an outstanding WordPress Forum Plugin, you are able to add a forum to the WordPress website or generate many online discussion forums so that your members can join, discuss and get more information.
In terms of documentation and support community, both bbPress and BuddyPress come with well-sharing descriptions and helpful support groups. Therefore, you and other users can access to find out the best solutions during using one of them.
Generally, if you need a plugin specializing in forum development and management, bbPress is suitable for you. On the other hand, in case you want to use a plugin offering comprehensive basic features of social network websites, BuddyPress is better than bbPress.

Secondly, Ultimate Member is a good idea for you to try if you need a perfect BuddyPress Alternative. This plugin also gives you numerous helpful and easy-to-use features which are similar to BuddyPress. That's why you are effectively able to generate advanced online communities as well as a membership website. The Ultimate Member tool provides you with member/group setting options, private messages, social activities, and much more.
If we mention documentation and support service, both BuddyPress and Ultimate Member are good in this term. Therefore, you do not need to worry when you have trouble with these plugins.
While BuddyPress is a totally free tool, Ultimate Member is developed with not only a free package but also premium ones. However, the free package with core features is enough for you. Therefore, Ultimate Member is an outstanding candidate for you to check out.

Another BuddyPress Alternative you shouldn't miss is Community by PeepSo. By using this plugin, you can freely add and display a social network or an online community right inside your website without any trouble. Community by PeepSo is quite similar to BuddyPress since it includes all the basic functions to help you design and develop an online community on the WordPress platform.
With the free version of this tool, you can use various common features, such as online community building and management, friend connection, live chat, and private messages, user profile settings, social activities, notification options, and much more. Basically, the free package of Community by PeepSo can meet almost your requirements in boosting an online community on your WordPress site.
In terms of support and documentation, you do not worry about that because all information and instruction are available on the official Peepso website. You just visit and find out whatever you want. To be fair, both BuddyPress and PeepSo are the same.

The next BuddyPress Alternative we would like to bring you is Youzify. With a wide range of diverse and rich features, Youzify is also a strong competitor to BuddyPress. Thanks to this tool, it's convenient and time-saving for you to create an impressive online community on your WordPress site. In other words, Youzify can be completely replaced with BuddyPress if you need a helpful assistant in developing an online community.
Just with a free version, a large number of options are available for you to utilize, including user/member/group setting options, social activities, public and private messages, social interaction and discussion, profile management, and much more.
In case you need support or get more documentation when using this plugin, the sources are ready for you to do that. There is detailed information and a supportive community to help you if you have any difficulties. All things considered, Youzify is a wonderful BuddyPress Alternative you should try.

Finally, if you need to get a free BuddyPress Alternative that focuses on user profiles and log-in, Nextend Social Login and Register is the best recommendation for you. Thanks to this plugin, it's simple for you to manage all social profiles and user logins. That means your users can access your online community with Facebook or Google accounts. In addition, your users also have the ability to modify, set up, and display your profile in your own way.
Although Nextend Social Login and Register plugin is completely free, it is not included as many features as BuddyPress. However, if you just need a lightweight plugin to help you in terms of user profile and log in, this tool should be tried. Conversely, BuddyPress still wins Nextend Social Login and Register if you need more features to meet the demands of building and managing online communities.
Wrap Up
In short, there are many different choices for you to try if you would like to get a BuddyPress Alternative. The list above is suggested for you based on the good reviews and responses of lots of users. We hope that it may be useful for you. Any idea? Please leave your comment below.
Furthermore, don't forget to explore our responsive free WordPress themes whenever you hope to get a new one for your site. Thank you.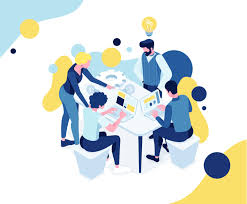 Latest posts by LT Digital Team (Content & Marketing)
(see all)