It can't be denied that WordPress Forum is one of the most excellent methods to add a forum for your site. If you are searching for a good plugin to help you generate and manage forums on your WordPress site, don't hesitate to read the blog today.
What are the benefits of using the WordPress Forum Plugins?
As you know, Forum is an effective community-building tool where website visitors can participate by posting questions, sharing solutions, new ideas, and much more. Adding a forum to WordPress offers a lot of benefits, including:
Get users to join your site.
Increase website traffic for you.
Create more opportunities for potential customers to access the products or services you are providing on your website.
Provide support to your customers.
Brings some SEO value to the site when the issue discussed becomes widespread.
With the many benefits of a forum, it's necessary for you to generate a forum on your WordPress site thanks to WordPress Forum Plugins. The collection below is ready for you to explore.
Top Nice WordPress Forum Plugin

bbPress is a must-have plugin for you to build many forums for your site. Thanks to using this WordPress Forum Plugin, you are able to use a dedicated bbPress sidebar in order to display bbPress only widgets without needing any code. If you want to know how to create forums with the plugin, let's visit the guide blog to help you add a forum to WordPress here. Moreover, this plugin also has hundreds of powerful features for you to use.
Provided features:
Build many forums
Add dedicated bbPress only sidebar
disable Top Admin Bar for Non-Admin Logged-in Users
Add bbPress login link
Edit/custom the style of your bbPress links via CSS
Custom Login Links in the admin area
Highlights:
Quick and excellent support
Good plugin

Discussion Board is a great WordPress Forum Plugin that enables you to insert a forum for your WordPress site easily. In addition, through a front-end form, you can allow your users to register and log in. They can also post new forum topics through a simple form as well. You can show one topic on its own page that other users are able to reply to.
Provided features:
Categories and tags
Image uploads
Topic following
Control separately who can view
Board following
Board permissions
Display a form for users to post a new topic
Display a log-in form without a registration form
Admin approvals
And more
Highlights:
Very Simple to Use
Excellent support
Super customer service

AnsPress plugin is a wonder WordPress Chat Room Plugin that enables you to insert a full question and answer system for your current site. By using this WordPress Forum Plugin, you are able to generate a Q&R network which is the same as StackOverflow and quora. Multi-Language support is also included in this plugin so that you can a clear understanding of its function without any language barriers.
Provided features:
Ability to Follow Questions / Answers
Featured Question
Closed questions
10+ languages supported
Answer / Comment
Vote and Select Best Answer
Captcha supported
Shortcodes available
Basic user profile
BuddyPress integration
Highlights:

Asgaros Forum gives you the ability to extend your site through a lightweight and full-featured discussion board. What's more, this WordPress Forum Plugin is completely compatible with WordPress and you can install it very easily. A lot of powerful features are also included in this plugin.
Provided features:
Statistics
Ads Management
Guest Postings
Multilingualism
Multiple Instances
Multisite Compatibility
myCRED Integration
Approval, Banning & Reporting
Moderators, Permissions & Usergroups
And more
Highlights:
Lightweight
Amazing support
Nice and simple

This WordPress Forum Plugin is a great tool that gives you an enterprise-class forum for your site. What's more, Simple: Press plugin is totally compatible with your WordPress user as well as the security model. It also allows you to scale up a large number of users on your site.
Provided features:
Sub-forums to any level
Private and public forums
Unlimited Forums
Forum Groups
Custom icons for each forum
Lock forums
Always-on forum messages
Pin forums
Highlights:
Extremely reliable

Good Product

Fantastic Forum Software

wpForo Forums is one of the most popular WordPress Forum plugins that is very easy to use and lightweight. This plugin has modern and responsive forum layouts and styles with a lot of unique features. It includes anything you need so that you can run the community effectively and professionally.
Provided features:
Advanced forum user profile system.
Forum Member Rating and Badges.
Built-in forum/topic subscription.
Social Network Share Buttons
BuddyPress Integration
Ultimate Member Integration
Drag and Drop forum management system.
Topic and Post-front-end moderation.
And more
Highlights:

CM Answers plugin allows your users to post questions as well as answers in a stack overflow style, they can also leave comments, votes and upload files into the discussion board format. Moreover, this WordPress Forum Plugin also has moderation, voting, notifications as well as an ability to access control. It also allows admin to customize questions and answers as well as filter any content that you do not want and so on.
Provided features:
A views count
An answers count
Moderate questions & answers
Receive email notifications
Sorting options in the question and answer pages
Customize Template according to user's requirements
Add more language files
Submit them to our WP community members
Highlights:
Sophisticated plugin
Fantastic support
Nice Plugin

WP Symposium Pro is a great option for clubs, schools, support sites, dating sites and so on that allows you to create your own social network. By using this plugin, you are able to insert forums for your site so that you can engage with your customers, members in an easy way. Moreover, this plugin also has email alerts that allow you to notify you whenever has a message.
Provided features:
Incredibly compatible
Create your own social network
Private messages, groups
Forum subscriptions
Choose who to share the activity with
Image and YouTube attachments
Massively customizable
Highlights:
Fantastic support
Very helpful
Really nice looking forum

DW Question and Answer is a great WordPress Chat Room Plugin that enables you to create a complete question and answer system for your site in a few minutes. What's more, you can also have an ability to submit, order, customize, remove and filter questions easily. A language support is also included in this plugin so that you can understand it clearly without any language barrier.
Provided features:
Shortcodes available
Private/ Public for Question and Answer
Questions / Answers follow function
11+ languages supported
Captcha supported
Sticky Question
Answer / Comment
Vote and Pick Best Answer
Notification Email system
Instant search by keywords
And more
Highlights:
Very easy to use
Excellent and Professional
Awesome support
Conclusion
In short, it's a good idea for you to boost your site as well as your business by using a useful WordPress Forum Plugin. After exploring the blog, do you know which is the most suitable plugin for your site? We hope the blog will be helpful for you. Furthermore, don't forget to share it with your friends to help them build a strong forum on their sites.
Last but not least, whenever you want to alter the site look, let's have a look at many high-quality and user-friendly free WordPress themes here.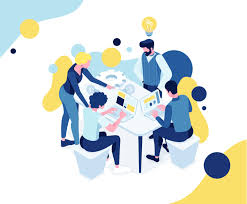 Latest posts by LT Digital Team (Content & Marketing)
(see all)