Do you want to organize the information on your site much more digestible and aesthetic manner? If you answer is yes, the collection of useful WordPress Wiki Plugins below will be for you.
Why should you use WordPress Wiki Plugins?
By using this plugin, you can create and publish hundreds of wiki articles. In addition, the perfect tool allows you to generate, control as well as display a knowledge base for your site and much more. However, in order to help you save time when finding this plugin. In today's article, we provide you top best WordPress Wiki Plugin. Let's take a look and choose the best one!
Top Best WordPress Wiki Plugins

This WordPress Wiki Plugin is a great option that allows you to generate Wiki, FAQ, Knowledge Base, Link Portal, or Bulletin Board for your site. In addition, it also enables you to insert shortcodes on a page as well as use the widget to shoe your list and your posts as well. When you insert a widget or shortcode, you are able to insert some attributes in order to personalize your knowledge base.
Provided features:
Include certain categories
Change the label of a post without a title
Exclude certain categories
Display category description
Change the number of posts per category
Display posts in ascending order
Multiple attributes
And more
Highlights:
Simple
Nice and powerful
Straightforward

Yada Wiki offers you a wiki post type, an index, custom tags, and a table of content options as well. In addition, this WordPress Wikipedia Plugin allows you to connect your wiki pages together just by using the wiki page titles. You can also insert the "Add Wiki Link" button into your page as well.
Provided features:
Link wiki pages together
"Add Wiki Link" Button
Output TOC Page
"Add Wiki Listing" Button
Insert a list of the wiki pages
Sidebar Widgets
A wiki link button, a pop-up opens
Enter text into the "Show" text box
Highlights:
Impressive Plugin
Easy to get started
Work great

WP Knowledgebase gives you the ability to generate an interesting and attractive WordPress Wiki Plugin for your site. Moreover, you can use this plugin to show comments on your knowledge base article. It also allows you to edit your catalog presentation in an easy way, for example, selects the theme colour, number of articles or sidebar layout.
Provided features:
Display comments on knowledgebase articles
Works across all major browsers and devices
Customize your catalog presentation easily
Super fast search, with predictive text
A selection of sidebar widgets
Integrated breadcrumb
Editable slug
Highlights:
Excellent plugin
Great and free
Espectacular

RDP Wiki Embed plugin enables you to pull content which is from the MediaWiki site and then embed it into your posts and pages. What's more, you can use this WordPress Wiki Plugin to supply several arguments in order to dictate how it works. It also has a lot of powerful features in this plugin.
Provided features:
Display table-of-contents
Pull content from any MediaWiki website
Embed it in pages and posts
Strip and reformat the content
Visitors can read wiki content
Highlights:
Work Perfectly
Simple and awesome
Excellent support

This WordPress Wikipedia Plugin allows you to generate, control as well as display a knowledge base for your site. Thanks to it, you can also control your content in combination with all a bunch of smart features. This plugin also enables you to connect all of your items of your posts and pages automatically.
Provided features:
Manage and organize your items
Index page with all items
SEO conform URL structure
Tags and categories
Prefix filter
Automatic association of related items
Completely translatable
Clean and intuitive user interface
And more'
Highlights:
Excellent plugin
Good support

BuddyPress Docs enables you to insert collaborative workspaces into your BuddyPress community easily. Moreover, this WordPress Wiki Plugin also allows you to connect your documentation to users or groups with many privacy levels.
Provided features:
Fully sortable and filterable doc lists
TinyMCE front-end doc editing
One-editor-at-a-time prevention
Full access to the revision history
Docs that can be linked to groups or users
Support for fully-private document uploads
Doc taxonomy, using tags
Dashboard access and management of Docs
Highlights:
Great plugin
Worked Great
Well-maintained

WP Wiki Tooltip allows you to insert explaining tooltips querying contents from a MediaWiki installation. In addition, by using shortcodes, you are able to integrate the Wiki tooltip in your posts and pages. You can also use a famous list of Tooltipster to generate nice and themeable tooltips.
Provided features:
Add explaining tooltips querying contents
Create the nice and themeable tooltips
Setup at least one wanted Wiki base
Integrate the Wiki tooltip
Highlights:
Work like a charm
Modern and Simple
Conclusion
In conclusion, have you selected the most suitable WordPress Wiki Plugin for your site after reading the blog? We hope that the collection will be helpful. If you want to ask us for more information about that, don't hesitate to leave your comment below.
Last but not least, if you are planning to change your site interface, let's have a look at our professional and free WordPress themes to get a stunning appearance for your site.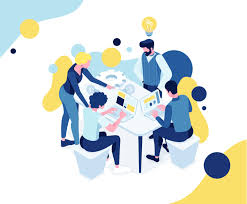 Latest posts by LT Digital Team (Content & Marketing)
(see all)