Introduction
In the previous blog, we have already shown you the method to Customize Header with Cassiopeia without coding. Today, we would like to give you a great idea to help you change the footer background with Cassiopeia without coding. Just like editing the header, altering the footer background is also based on the Kickstart Cassiopeia module. So, you don't need to use any code because all you need to do is install that module and edit its footer tab. For more information about the Kickstart Cassiopeia module and how to install it, let's explore it here. After installing the module, we will start to change the color and the image for the footer now!
Let's Change the Footer Background with Cassiopeia without coding in Joomla 4
First of all, on the toggle menu, let's open System -> Site Modules (in the Manage tab).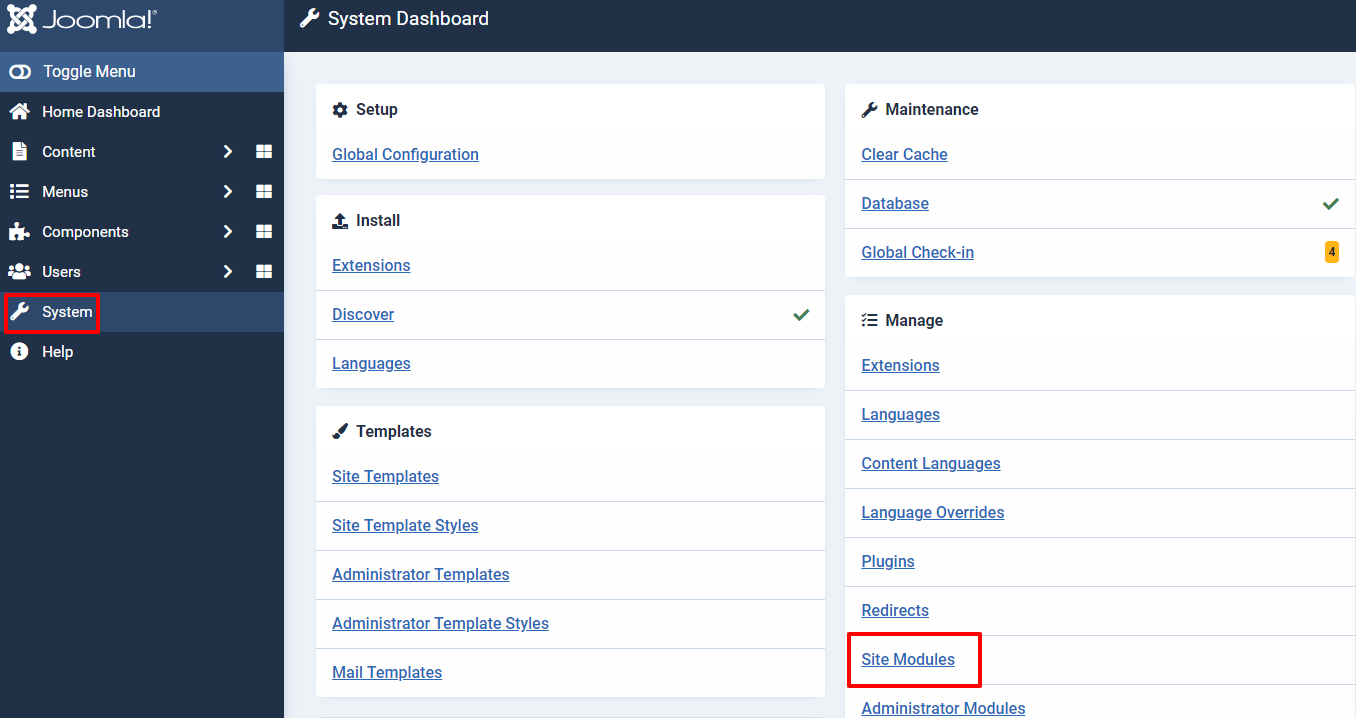 After that, enter the KickstartCassiopeia module on the search bar and click to edit it.

In the Module tab, let's set Menu for the Position and Published for Status.
Besides that, don't forget to select On all pages options in the Menu Assignment.
Now, let's move on to the Footer tab. You can easily customize the color background for your site footer with the color you like. Moreover, you are also able to insert the background image by pressing the Select button and choosing the image you want.
Finally, don't forget to click on the Save button to store all your changes.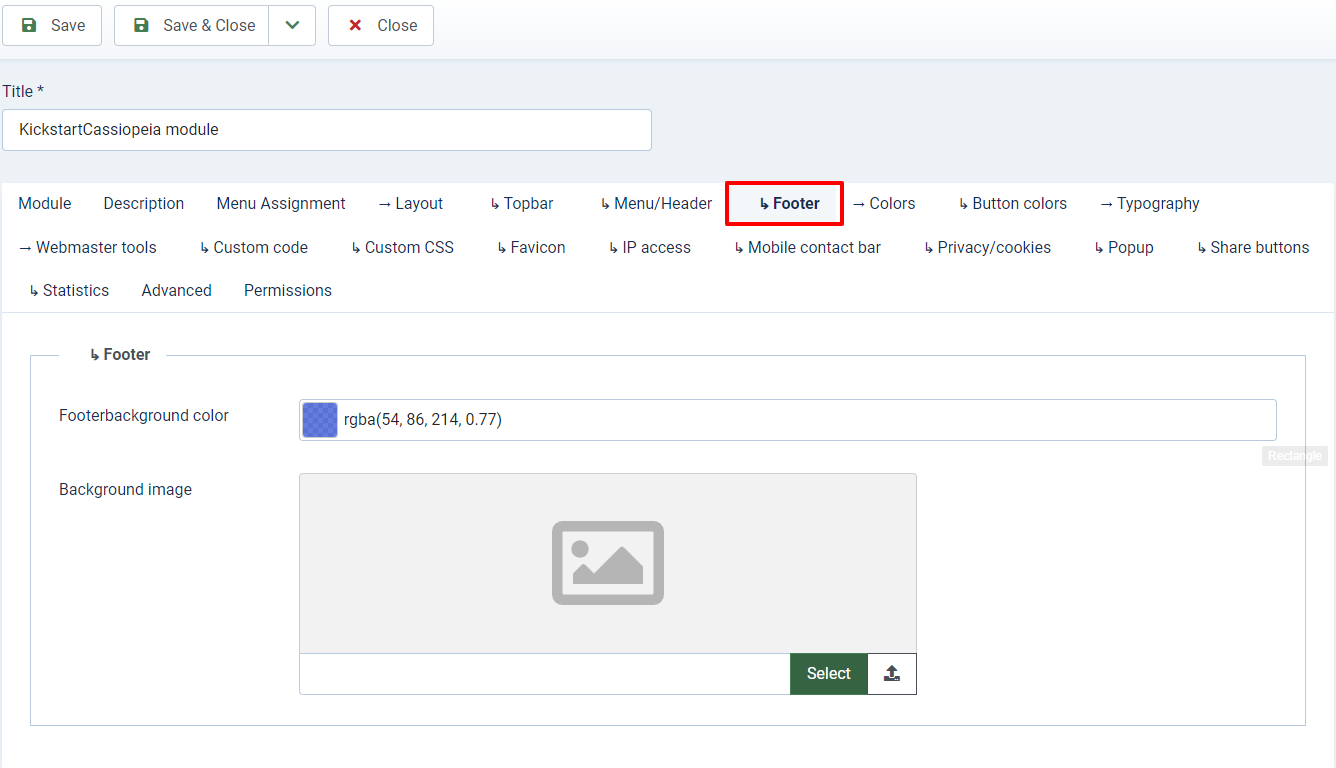 Let's take a look at the footer after you set your own color for the background.

Here is an example after you insert a background image for your footer.

Change the Footer Background with Cassiopeia – Closing thought
To sum up, we have already given you a simple solution to help you change the color or image for the footer background of your Joomla 4 site. Moreover, we also provide with you an easy method to add content to the footer with Cassiopeia. Therefore, we hope that you can freely and effectively build an attractive and unique footer for your website. If you have any queries about that, let's leave your comment below so that we can support you quickly. What's more? We are offering many responsive and high-quality Joomla 4 Templates that will make your site become more professional, don't miss them.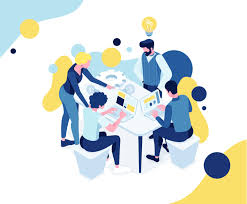 Latest posts by LT Digital Team (Content & Marketing)
(see all)